Responsable Digital Analytics et CRO
Paris / €70000 - €110000 annum
RESPONSABLE DIGITAL ANALYTICS ET CRO
PARIS (75)
70-110K€
Vous pourriez intégrer une entreprise spécialisée dans le marketing numérique, dans l'optimisation des conversions et l'amélioration de l'expérience utilisateur.
L'entreprise aide ses clients à améliorer leur site web, à augmenter leur taux de conversion et à maximiser leur retour sur investissement. Actuellement à la recherche d'un Responsable Digital Analytics CRO orienté conseil et stratégie pour rejoindre leur équipe dynamique.
C'est le bon moment de rejoindre cette entreprise car elle est en pleine expansion : l'objectif est de doubler les effectifs lors des deux prochaines années.

LE POSTE

En tant que Manager Digital Analytics CRO orienté conseil et stratégie, vous serez responsable de la planification et de la mise en œuvre de stratégies d'optimisation de la conversion pour les clients de l'entreprise. Vous travaillerez en étroite collaboration avec les équipes de conception, de développement, de marketing et de gestion de projet pour garantir que les objectifs de conversion sont atteints et que les expériences utilisateur sont améliorées.
Vos missions seront de :
Diriger la mise en œuvre de projets d'optimisation de la conversion pour nos clients.
Analyser les données d'analyse web et fournir des recommandations pour améliorer les taux de conversion.
Concevoir et mener des tests A/B, multivariés et autres tests pour améliorer les performances des pages web.
Conseiller les clients sur les meilleures pratiques en matière d'optimisation de la conversion et d'expérience utilisateur.
Effectuer des audits d'analyse web et recommander des améliorations pour optimiser les données collectées et les rapports générés.
Encadrer et former les membres de l'équipe pour garantir l'excellence de leur travail.
Participer au développement commercial du pôle en participant aux phases d'offres et aux présentations.
VOTRE PROFIL
Au moins 5 ans d'expérience en gestion de projets d'optimisation de la conversion et en conseil stratégique.
Une excellente compréhension de Google Analytics, Google Tag Manager et d'autres outils d'analyse web.
Une expertise en test A/B, multivarié et en autres tests d'optimisation de la conversion.
Une expérience en leadership et en encadrement d'équipe.
Une capacité à travailler de manière autonome, à gérer les priorités et à respecter les délais.
Une forte capacité à communiquer clairement et à présenter des données complexes de manière simple et compréhensible.
POUR POSTULER
Merci de me faire part de votre CV et je vous recontacterai au plus vite.

Head of Data Science – (Pharma.Healthcare)
London
£110000 - £140000
+ Data Science
Permanent
London
HEAD OF DATA SCIENCE – Healthcare / Pharma (Remote)
LONDON
£140,000 + Bonus and Benefits
New Head of Data Science opportunity!
COMPANY:
We are partnering with a pioneering Healthcare company at the forefront of innovation in the sector. With a strong focus on Health/Pharma, Consultancy space, and Clinical and Commercial space, they are seeking a highly skilled Data Science Director with expertise in Health/Logistical space.
RESPONSIBILITIES:
Shaping the Data Science strategy, overseeing dynamic teams dedicated to leveraging data for driving Health-related insights and solutions.
Work in a Regulated environment.
Collaborating closely with key stakeholders in the health sector, including C-suite executives, to provide data-backed recommendations that drive transformative impact.
Applying cutting-edge Machine Learning techniques to optimize Healthcare pricing/logistical strategies, improve forecasting accuracy, and enhance health demand predictions.
Spearheading the expansion of the Data Science team through strategic recruitment, bringing on board top talent to strengthen the company's data capabilities.
Nurturing a culture of continuous learning and professional growth, ensuring team members stay abreast of the latest advancements in Health and Data Science domains.
Focusing on data-driven commercial approaches, identifying opportunities to maximize revenue.
REQUIREMENTS:
We are seeking a candidate with the following qualifications:
A minimum of an MSc in a STEM subject, such as Mathematics, Statistics, or Computer Science, ideally with a focus on Health or related fields.
A track record of years in the health sector, with a significant portion dedicated to Data Science and Machine Learning projects.
Exeperience working in a Regulated environment.
Proven experience in time-series forecasting, pricing, and statistical analysis, with a deep understanding of their application in the Health domain.
Exceptional communication, leadership, and strategic vision, with a demonstrated ability to drive data-centric initiatives in the health sector.
HOW TO APPLY
If you are passionate about the Health industry and possess the required qualifications, please submit your CV.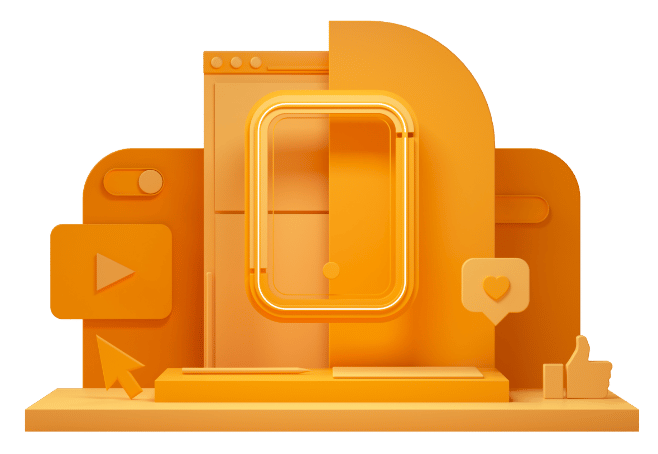 CAN'T FIND THE RIGHT OPPORTUNITY?
If you can't see what you're looking for right now, send us your CV anyway – we're always getting fresh new roles through the door.