Research Insights Executive – Client-Side
City of London, London / £35000 - £40000
Research Insights Executive - Client-Side
Central London - hybrid working, 2 days per week in office
Up to £40,000 plus extensive benefits package
Harnham are partnered with a global leader in online trading and investments with operations in over 20 countries. They have their own technology platform which is used for trading and investment opportunities. We are helping to bolster their Research & Insights team who aim to give internal stakeholders actionable insights through the outcomes of Quant&Qual projects.
Research Insights Executive - Client-Side
Work with large data sets and on large research projects to uncover insights to present back to clients
You will take ownership of regular survey studies as well as tracking studies
Work across several English-speaking markets
Work on Qual projects too including interviews and focus groups
Work on UX projects to help conduct research to improve the performance of the platform
You don't have to tick all of the boxes but some of the following would be relevant:
You will have commercial experience in a Qual or Quant research at an agency or in another client-side role
The aptitude to learn and desire to progress your career is the most important for them
Ideally, an interest in or understanding of finance/investments/trading would be beneficial
Salary and Benefits
The successful candidate can expect to earn up to £40,000 plus bonus plus benefits.
Please note that our client is currently running a fully remote interview process, and able to on-board and hire remotely as well.

Weekly News Digest: 11th – 15th July 2022 | Harnham Recruitment post
This is Harnham's weekly news digest, the place to come for a quick breakdown of the week's top news stories from the world of Data & Analytics.
Tech To Freedom: Five habits of insanely productive software engineers
Software Engineering is a very special expertise, not to mention that it boasts some of the highest salaries around. Of course, as with all roles, years of experience can make a software engineer more efficient, but Tech for Freedom identify five tips for boosting your productivity, even if you're just starting out. Here are just a couple: Learning by doing: Technology is evolving very quickly, so for a software engineer there is no time to rest on their laurels, they must be constantly learning. The speed of industry developments means that professionals don't tend to have time to read hundreds of articles or take numerous courses in order to learn something new, instead they are likely to jump into the deep end and learn by doing.
Asking for help
It would be impossible for any one person to know everything. So, one of the essential survival skills for software developers is knowing how to ask for help.You may have ten years' worth of Python programming under your belt, but now you need to develop something using a special module/tool/framework that you have never used before. The most efficient way to solve your problem is to employ help from someone who does have the experience in that tool. A good engineer knows that titles like 'junior' and 'senior' do not hold much weight, every engineer, no matter what title they have, has a unique knowledge and experience.Read further insights here.
Wealth Professional: Financial firms can't agree on how to address climate risk
While the risk to financial firms from climate change is considered a top priority, Bloomberg's poll of 100 executives from financial services firm shows that there is still some way to go to address it.The survey revealed that while 85 per cent of firms have begun to assess the impact of climate risk, there is no consensus on how it should be embedded into risk management frameworks. Of these, 37 per cent are still in the early stages of planning how to incorporate climate risk into models and governance.When asked about the results, Zane Van Dusen, Head of Risk & Investment analytics products at Bloomberg, said: "…even those who say they have a robust model will be making significant changes over the next few years as our understanding and consensus around climate risk grows… More and better data will go a long way toward improving firms' ability to manage climate risk."Find out the key sticking points for the respondents here
The New Statesman:  How data can help revive our high streets in the age of online shopping
High streets and town centres across the UK have undergone substantial transformations in recent years. Falling footfall, lost revenues and mounting fixed business costs have had a negative impact on traditional 'bricks and mortar' retailers, triggering a large wave of insolvencies across the UK.At the University of Liverpool, researchers have been utilising data and advanced geospatial algorithms to provide various retail-related research outputs and data products. The work is essential for the systematic monitoring of the performance of UK retail centres, giving the team a better understanding about retail centre exposure to current societal and market driving forces. Which will then allow them to track and predict the evolutionary trajectories of any given high street. As a result, in Liverpool they have estimated two types of retail catchments: drive times and walking distances, and then created profiles of those catchments based on numerous measures including deprivation, exposure to internet sales and geodemographics. It is hoped that these tools will aid policymakers, at both a local and national level, in making the decisions that will help revive flagging high streets and level up communities across the UK.Read more here.
Technology Works: AI Reliably Predicts Structure of RNA Molecules
The three-dimensional structure of biomolecules is crucial to their function. Therefore, researchers are interested in knowing more about their spatial structure, and with the help of artificial intelligence (AI), bioinformaticians can already reliably predict the three-dimensional structure of a protein from its amino acid sequence.But for RNA molecules (ribonucleic acid) this technology is still very underdeveloped. Researchers at Ruhr-Universität Bochum have found a way to use AI to reliably predict the structure of certain RNA molecules from their nucleotide sequence."Identifying these self-similarities in an RNA sequence is like a mathematical puzzle", explained researcher Vivian Brandenburg. The biophysical model for this puzzle cannot consider the cellular environment of the RNA – in other words it cannot process everything around the RNA.This is where AI comes into the mix. The AI can learn subtle patterns from the cellular environment based on known structures. It could then incorporate these findings into its structural predictions. But for this learning process, the AI needs sufficient training data – and this is lacking.To solve the problem of missing training data, the team used a trick. By working with known RNA structural motifs, researchers used a 'reverse gear' to allow them to generate almost any number of nucleotide sequences from the energy models of these structures, that would fold into these spatial structures. With the help of this 'inverse folding' the researchers generated sequences and structures with which they could train the AI.Find out if the process worked here.We've loved seeing all the news from Data & Analytics in the past week, it's a market full of exciting and dynamic opportunities.
To learn more about our work in this space, get in touch with us at info@harnham.com.

HOW BRANDS USE DATA TO CREATE SUCCESSFUL CAMPAIGNS | Harnham Recruitment post
Make no mistake: making minor adjustments to an ad or campaign that's meant to appeal to the masses just won't cut it. Customers crave creativity. They want to be understood. Which is why people respond best to brands that do their homework, doing their research into what appeals to different groups.How should businesses appeal to their chosen segments, then, considering how diverse people are? Data, of course.Why Data? For one thing, it drives results and creates improved outcomes. Data also helps to prove the value of marketing, providing a bargaining chip for future budget discussions. And, most rewarding of all, brands get valuable insights into their target market. Which, in turn, leads to more well-targeted, profitable campaigns. And if you think Data doesn't belong in the world of creative campaigns, think again. As OpenJaw Technologies Chief Marketing Officer Colin Lewis argues: "Creativity is not just compatible with being Data-driven – Data can drive better creative."
Psychological profilingStrategic communications consultancy, Verbalisation, researches and analyses language to form valuable insights. Using its Rapid Audience Insights Diagnostic system, the company's team of psychologists and researchers work out how an audience thinks. They also learn the actual words an audience uses, which they then use as the basis of a marketing strategy. Based on their unique research and insights, Verbalisation has created several successful campaigns for high-profile brands. These include the #NotAnotherBrother campaign for counter-terrorism organisation Quilliam, which looked at the motivations of jihadists. The campaign is now used by the UN and schools across the UK, as well as the US Department of Defense. It is the most viewed counter-extremism campaign of all time, with more than half a billion global media impressions. 
Location, location, locationOut-of-home (OOH) advertising. Yes, it goes way back, but it's actually the only traditional advertising channel posting rapid growth. In fact, thanks to mobile-location Data, brands can target audiences quicker and with a greater chance of success than ever before. Great news for JCDecaux (JCD), a leading OOH company with ads reaching 410 million people in over 4,000 cities. JCD now works with location Data to define and segment audiences. Doing so helps it decide where to place media, improve campaigns and measure resulting store footfall and purchases. Knowledge, so they say, is power. Particularly when that involves knowing the whereabouts of the most coveted customers. Newly teamed up with identity resolution company, Neustar, JCD's insights look stronger than ever. JCD can now understand which of its locations rank higher for any brand's most desired audiences. All thanks to location Data and real-time behaviour analysis. 
Personalised employee trainingData doesn't just boost the results of B2C brands; it can also be a vital shot in the arm for internal security training campaigns. Training provider, CybeReady, for instance, uses a Data science-driven approach to deliver cyber awareness training with a difference: its anti-phishing platform helps security teams quickly roll out and tailor campaigns to individual employees.In big companies, getting employees up to speed is especially challenging. With many locations, languages and time zones to contend with, Information Security teams have their work cut out. CybeReady eliminates these challenges by delivering 12 personalised, 60-second simulations to each employee. In their first language, every year. What's more, the training provider uses machine learning to analyse performance on a daily basis. This enables it to provide the most appropriate simulations to each individual. The result? IT teams save 160 hours each month and employee resilience increases five-fold.There's no limit to what Data can do. If you're a fan, we may have a role for you. Take a look at our latest opportunities or get in touch with our expert consultants.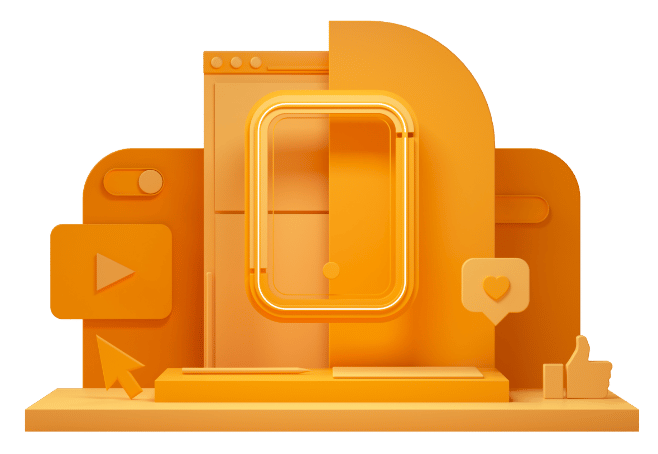 CAN'T FIND THE RIGHT OPPORTUNITY?
If you can't see what you're looking for right now, send us your CV anyway – we're always getting fresh new roles through the door.