RESEARCH EXECUTIVE (JUNIOR CONSULTANT)
£150-£200 PER DAY (OUTSIDE IR35)
3 MONTH CONTRACT
CONSULTANCY
LONDON HYBRID (2 DAYS IN OFFICE)
Harnham is partnering with a large research consultancy to find a dynamic and quantitative-focused Research Executive (Junior Consultant) for an exciting new project with their FMCG Client.
As a Research Executive, you will be responsible for assisting with the design and implementation of a quantitative-first mix-method research project. You will be working alongside Senior team members to gather and analyse data & generate insights.
THE ROLE & RESPONSIBILITIES
As a Research Executive, you will be tasked with the following:
Conduct quantitative data collection and analysis, including survey design and statistical analysis
Support the development of research methodologies and sampling techniques
Assist in project management tasks, including coordinating research activities, ensuring timelines are met, and managing project documentation
Collaborate with cross-functional teams to synthesize findings and deliver impactful presentations to clients.
Stay updated with industry trends and research methodologies to contribute to the team's knowledge base.
YOUR SKILLS & EXPERIENCE
A successful Research Executive will have the following:
Experience and proficiency in quantitative research methods including survey design, data collection & statistical analysis
Exposure to statistical software such as SPSS & Q
Excellent communications skills
Previous experience in FMCG research is preferred.
THE BENEFITS
£150 - £200 per day
Outside IR35
3-month contract
Hybrid working
HOW TO APPLY
To register your interest please send your CV to Luke via the Apply Link below.

Weekly News Digest: 11th – 15th July 2022 | Harnham Recruitment post
This is Harnham's weekly news digest, the place to come for a quick breakdown of the week's top news stories from the world of Data & Analytics.
Tech To Freedom: Five habits of insanely productive software engineers
Software Engineering is a very special expertise, not to mention that it boasts some of the highest salaries around. Of course, as with all roles, years of experience can make a software engineer more efficient, but Tech for Freedom identify five tips for boosting your productivity, even if you're just starting out. Here are just a couple: Learning by doing: Technology is evolving very quickly, so for a software engineer there is no time to rest on their laurels, they must be constantly learning. The speed of industry developments means that professionals don't tend to have time to read hundreds of articles or take numerous courses in order to learn something new, instead they are likely to jump into the deep end and learn by doing.
Asking for help
It would be impossible for any one person to know everything. So, one of the essential survival skills for software developers is knowing how to ask for help.You may have ten years' worth of Python programming under your belt, but now you need to develop something using a special module/tool/framework that you have never used before. The most efficient way to solve your problem is to employ help from someone who does have the experience in that tool. A good engineer knows that titles like 'junior' and 'senior' do not hold much weight, every engineer, no matter what title they have, has a unique knowledge and experience.Read further insights here.
Wealth Professional: Financial firms can't agree on how to address climate risk
While the risk to financial firms from climate change is considered a top priority, Bloomberg's poll of 100 executives from financial services firm shows that there is still some way to go to address it.The survey revealed that while 85 per cent of firms have begun to assess the impact of climate risk, there is no consensus on how it should be embedded into risk management frameworks. Of these, 37 per cent are still in the early stages of planning how to incorporate climate risk into models and governance.When asked about the results, Zane Van Dusen, Head of Risk & Investment analytics products at Bloomberg, said: "…even those who say they have a robust model will be making significant changes over the next few years as our understanding and consensus around climate risk grows… More and better data will go a long way toward improving firms' ability to manage climate risk."Find out the key sticking points for the respondents here
The New Statesman:  How data can help revive our high streets in the age of online shopping
High streets and town centres across the UK have undergone substantial transformations in recent years. Falling footfall, lost revenues and mounting fixed business costs have had a negative impact on traditional 'bricks and mortar' retailers, triggering a large wave of insolvencies across the UK.At the University of Liverpool, researchers have been utilising data and advanced geospatial algorithms to provide various retail-related research outputs and data products. The work is essential for the systematic monitoring of the performance of UK retail centres, giving the team a better understanding about retail centre exposure to current societal and market driving forces. Which will then allow them to track and predict the evolutionary trajectories of any given high street. As a result, in Liverpool they have estimated two types of retail catchments: drive times and walking distances, and then created profiles of those catchments based on numerous measures including deprivation, exposure to internet sales and geodemographics. It is hoped that these tools will aid policymakers, at both a local and national level, in making the decisions that will help revive flagging high streets and level up communities across the UK.Read more here.
Technology Works: AI Reliably Predicts Structure of RNA Molecules
The three-dimensional structure of biomolecules is crucial to their function. Therefore, researchers are interested in knowing more about their spatial structure, and with the help of artificial intelligence (AI), bioinformaticians can already reliably predict the three-dimensional structure of a protein from its amino acid sequence.But for RNA molecules (ribonucleic acid) this technology is still very underdeveloped. Researchers at Ruhr-Universität Bochum have found a way to use AI to reliably predict the structure of certain RNA molecules from their nucleotide sequence."Identifying these self-similarities in an RNA sequence is like a mathematical puzzle", explained researcher Vivian Brandenburg. The biophysical model for this puzzle cannot consider the cellular environment of the RNA – in other words it cannot process everything around the RNA.This is where AI comes into the mix. The AI can learn subtle patterns from the cellular environment based on known structures. It could then incorporate these findings into its structural predictions. But for this learning process, the AI needs sufficient training data – and this is lacking.To solve the problem of missing training data, the team used a trick. By working with known RNA structural motifs, researchers used a 'reverse gear' to allow them to generate almost any number of nucleotide sequences from the energy models of these structures, that would fold into these spatial structures. With the help of this 'inverse folding' the researchers generated sequences and structures with which they could train the AI.Find out if the process worked here.We've loved seeing all the news from Data & Analytics in the past week, it's a market full of exciting and dynamic opportunities.
To learn more about our work in this space, get in touch with us at info@harnham.com.

What's Ahead for 6G: What You Need to Know
The world of technology never ceases to amaze us while advancing every other year. And we're on it again – the sixth-generation cellular network is already creating a buzz among tech industry leaders, governments, and headlines. Of course, 6G's predecessor, 5G, is only at the initial stages of being rolled out in most parts of the world. So, why is the industry talking about 6G this fast, considering that 5G (the fastest wireless network to date) implementation is still new? This article explores just that.
6G is a cellular technology that could provide faster speeds and low latency wireless communications. It would use ultra-high frequencies to achieve this. 5G development saw the introduction of millimeter waves (MM), but 6G will further explore the use of waves with a wavelength less than a millimeter and frequencies of up to 1 THz compared to about 95 GHz used in 5G technology.
How Does 6G Differ from 5G?
Previously, we've talked about how 5G will transform smart cities, autonomous cars, decentralized networks (e.g., blockchain), and drones. With speeds of up to 1 Tbps and latency of less than a microsecond, 6G will enhance these applications in addition to revolutionizing communications, Virtual Reality (VR), and AI. Mobile edge computing (MEC) will also be much more seamless with 6G deployment. Another reason why 6G is everyone's hype is its ability to send and receive frequencies at the same time without the need to split channels, as in 5G.
When to Expect a Functional 6G Wireless Network
The sixth-generation cellular technology is way away in years. We can expect the rollout for commercial use late this decade. Massive deployment may not happen until at least 2020. The infrastructure, electronics, and standards for 6G are yet to be defined or even invented. Nevertheless, various tech-savvy companies and government agencies have started research. Many of them are investing millions of dollars towards the same.
Who is on it?
Earlier in October 2020, a Washington-based group known as the Alliance for Telecommunications Industry Solutions formed a "Next G Alliance". Companies such as AT&T, Facebook, T-Mobile, Qualcomm, US Inc., and South Korean tech giant Samsung Electronics are part of the alliance which aims to advance research and rollout of 6G.
Another name for the 6G development is Optipulse. According to the company, they are using a miniature chip, which is much faster at sending wireless data than 5G RF emitters. Optipulse has so far tested this technology and proven it to work up to 25 Gbps error-free.
The creator of massive MIMO, Tom Marzetta, currently works as the director of NYU Wireless. He is shaping the firm towards innovating the infrastructure needed for 6G. While acknowledging various design challenges, Tom is steering 6G research at NYU wireless. "We're doing both experimental and theoretical 6G research." He says that they're working on the terahertz spectrum, which has a wavelength equal to one-tenth of that of a 5G millimeter wave.
Future for 6G
Remember that about a decade ago when B4G (Beyond 4G) was a common phrase? These were the initial stages of research on 5G. Today, you can now easily buy a 5G mobile phone, though it seemed mind-blowing then. We can view the B5G with the same lens in that we're still at the early research work on 6G.
However, there are challenges ahead. Inventing semiconductors that process data at that frequency will prove challenging. Also, there are concerns about sub-millimeter waves. These include being tampered with or obstructed by water molecules in the atmosphere.
Can you imagine downloading 142 hours of Netflix movies in a matter of seconds? 6G has the potential to reach such unparalleled speeds.
At NextGen, we're always up to date with all the emerging and developing industry standards. Our 50 years of experience gives us an edge in providing the telecom industry with top talents. You can get in touch with us today to learn more about our open jobs.

Could Computational Biology Help Us Understand Rare Diseases Better? | Harnham US Recruitment post
Flying cars may not be with us yet. But if you're a Star Trek fan and have ever wondered if we'd be able to heal ourselves with light wands, machines, and computers that can scan our bodies in seconds for anomalies, then we have good news for you. In the United States, a rare disease is defined as a disease that happens to less than 200,000 people and has a foundational basis such as genetics. Though 20 years in the making, we're much closer than we've ever been and from the Genome Project to the latest in Computational Biology, we just might be on the cutting edge of solving rare diseases. What is Computational Biology?In recent years, we've been focused on unicorn employees and unicorn operations. People and systems that are equally strong on both the technical side and the communicative or creative side. Computational biology is equivalent in that it is the merging of several sciences to help us understand our bodies systems at the nucleic level.According to Cornell's definition, Computational Biology is 'the application of computer science, statistics, and mathematics to problems in biology. It spans a range of fields including genomics/genetics, biophysics, cell biology, biochemistry, and evolution using tools and techniques from algorithm design, Machine Learning, Bayesian and frequentist statistics, and statistical physics.'4 Ways Computational Biology Can Help Us Better Understand Rare DiseasesComputational biology software has been developed to help scientists pinpoint and identify what it is that's causing the genetic diseases. Almost all the tools in use to help scientists perform this task share similar functions. But its in incorporating new knowledge that plans to build upon the work of researchers increases the number of individuals that can be helped. Below are four ways Computational Biology research may be able to help us better understand rare diseases and give medicine a sharper edge in the coming years.Genetic epidemiology and statistical geneticsWithin this field, Analytics is combined with genomic Data to study diseases both common and rare. The goal is to identify the commonalities of the genetics related to such diseases as cancer, heart disease, and neurological diseases just to name a few.  Functional genomicsModern technologies in Genomics help determine the epigenetics of a disease. How can two people with the same or similar genetic makeup be affected and influenced in two different ways? Using the technologies available, scientists and researchers can measure and determine alterations across the human genome. Pharmacogenomics and personalized medicinePersonalized medicine is more than a concierge doctor or a telehealth professional who maks house calls in person or online. Imagine a drug developed just for your physiomony to treat your disease. This is pharmacogenomics and is the study of how our bodies respond to certain drugs for rare diseases and their treatment outcomes.Computational and statistical metagenomicsIn order to study your whole body, researchers and scientists are studying not only the human microbiome, but also the environmental factors that may contribute to the diseases being studied. Think of it as the Data Scientist approach – collecting samples from the environment, filtering or analyzing them, and collated or sequenced. Gathering Data from the body and its environment offers a  more in-depth study of the genome and its environs to solve and craft treatments for rare diseases.Since the early 2000s, the human genome has been studied and its only now, with twenty years of technology at our fingertips, we're able to make bigger in-roads than ever before. If you're interested in how machines can help medicine, or how computational biology can help give medicine an edge in rare disease research, then ask yourself this. Are you ready to take the next step?If you're interested in Computational Biology, Bioinformatics, Life Sciences, Digital Analytics, or Machine Learning just to name a few, Harnham may have a role for you. Check out our latest Life Science jobs or contact one of our expert consultants to learn more.  For our West Coast Team, contact us at (415) 614 – 4999 or send an email to sanfraninfo@harnham.com.  For our Arizona Team, contact us at (602) 562 7011 or send an email to phoenixinfo@harnham.com. For our Mid-West and East Coast teams contact us at (212) 796-6070 or send an email to newyorkinfo@harnham.com.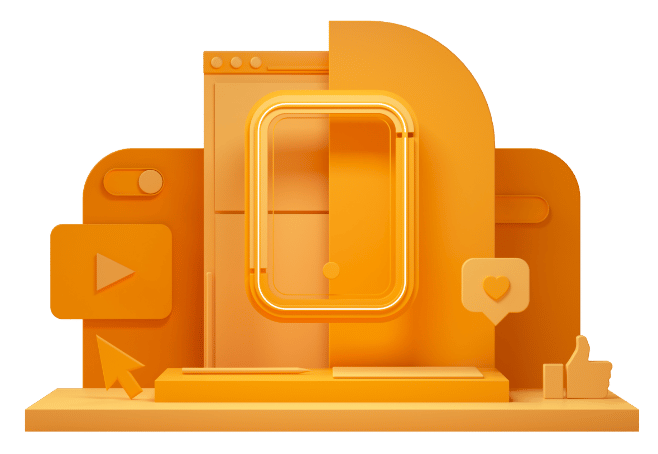 CAN'T FIND THE RIGHT OPPORTUNITY?
If you can't see what you're looking for right now, send us your CV anyway – we're always getting fresh new roles through the door.