Qualitative Research Director (Healthcare)
RESEARCH DIRECTOR
£60,000k - £90,000k, HYBRID WORKING, PENSION
LONDON
I'm working with a boutique research agency that focused on the healthcare, retail, and automotive sectors. They're recruiting for a qualitative Research Director for their healthcare team. You'll have the chance to work on a variety of projects in the healthcare space using the latest qualitative methodologies.
THE ROLE:
The Research Director will have the following responsibilities:
Manage qualitative research projects and be hands on with research and analysis
Mentor more junior members of the team
Write and design proposals for business development
Pitch to clients for new business and spot new opportunities with existing clients
YOUR SKILLS AND EXPERIENCE:
The ideal Research Director will have:
Strong qualitative background
Familiarity with quant methodologies is desirable but not a necessity
Proven track record at providing actionable insights and recommendations
Background within healthcare/pharmaceutical research
Desire to be challenged and grow in a new role
THE BENEFITS:
A salary up to £90k
Hybrid working
Pension
Other great company related benefits
Please register your interest by sending your CV to Jack Gould via the apply link on this page.

How Should We Be Using Risk Analytics In Healthcare? | Harnham Recruitment post
When thinking of Risk Analytics, one usually goes straight to the world of Finance, but the outbreak of Covid-19 has highlighted the vital role big data plays in predictive and preventative Healthcare.Last month, the Covid-19 Population Risk Assessment team was awarded the Florence Nightingale Award for Excellence in Healthcare Data Analytics 2021 for QCovid, a predictive Risk Analytics-based model which combines characteristics such as age, ethnicity, gender and deprivation to estimate an individual's risk of being infected by Covid-19, being hospitalised or dying from the virus. While the Coronavirus pandemic has highlighted the critical role that data and analytics play in protecting and improving the health of everybody in our society, Risk Analytics are used in a far wider-reaching way in Healthcare. How are predictive analytics applied in this industry and what does the use of Risk Analytics within Healthcare look like post-pandemic? Risk Analytics in Healthcare Even before the pandemic, data and artificial intelligence were becoming common instruments to create models to make future predictions and reduce risk in the delivery of care, based on real-time and historical data.  Indeed, data-based risk assessments allow Healthcare professionals to support better patient care, make stronger informed decisions in terms of management, supply chains and resource allocation (including equipment maintenance) as well as lower the total cost of risk – financially, operationally and reputationally.  In the face of uncertainty during the pandemic, for example, contact tracing based on patient data, infection testing, and location proved an effective way to mitigate the Covid-19 spread and its impact on the Healthcare sector.Bed shortages in certain wards were prevented with capacity tracking, medicine and pharmaceuticals requirements were predicted and redirected to avoid medicine shortages, and staff were more effectively deployed to allow optimal patient-to-staff ratios, Deloitte said. Envisioning Healthcare post-pandemic  Investment in effective Healthcare Risk Analytics programmes is crucial and Healthcare executives have recognised the benefits. According to a 2019 survey, 60 per cent of those polled said their organisation had adopted predictive analytics. 42 per cent of those said they had seen improved patient satisfaction, and 39 per cent said they had saved costs. And this trend is set to continue. Against the context of shortages and funding strains, Healthcare facilities are poised to invest in Risk Analytics technology to reduce stress on their existing networks, systems and finances and improve work agility as we recover from the pandemic and prepare for potential similar situations in the future. According to a 2020 survey, 90 per cent of healthcare experts said they saw high potential for artificial intelligence and big data to support clinical trials, whilst 63 per cent of those surveyed said they expected analytics to enable innovation in operations and finance in the next decade.If you're looking to build out your Risk team, or searching for your next role, we can help. Take a look at our latest Risk Analytics jobs or get in touch with one of our expert consultants to find out more. 

The Biggest Anticipated Data Science Trends In Healthcare | Harnham Recruitment post
Data Science and Analytics have been the backbone of society, both nationally and internationally, during the past 18 months. Detailed analysis of huge data sets has helped businesses of all shapes and sizes overcome some of the largest challenges the pandemic has created.From enabling staff to work from home to predicting the next potential strain of the COVID-19 virus – Data & Analytics has undoubtedly been the difference between survival and failure. According to research by McKinsey, digital or digitally enabled products used by executives have accelerated by seven years in order to respond quickly and efficiently to the crisis. One industry that has seen vast change in terms of embracing Data Science & Analytics tools and methods is healthcare. Traditionally, this industry has been slow to implement any sort of technological change however, over the past year and a half, it has become clear that it must evolve, and fast. Responding to crises, such as the pandemic, has been no easy feat for anyone within the healthcare sector, but those who had previously invested in, or rapidly turned to, data science trends such as AI and DevOps have reaped the rewards. Here are three movements we have seen creeping into our healthcare systems in recent times, and ones which we will undoubtedly see more of over the next six to 12 months. Increased use of AI to help make care more efficientThere is huge potential for AI and Data Science to have a sizeable, positive impact in healthcare soon. One example is using machine learning to optimise patient procedures, ensuring they're in and out as efficiently as possible consequently freeing up bed space and allow for more operations to be undertaken – a problematic issue for the NHS currently. AI is also being used to help diagnose illnesses. Using computer vision and deep learning to understand images from scans, those illnesses that can be harder to detect, such as certain types of cancers, can be found and treated a lot earlier, meaning a much higher rate of survival for patients.In many cases and tests that have been done, AI has been more successful than using a doctor with several years' experience.Implementation of the cloud for clinical trialsIt can take up to 10 years for a new drug to come to market, and the longest part of the process is often the clinical trials.However, certain elements of Data Science, such as the use of the cloud for data collection, can improve the efficiency of this process ten-fold. When used alongside technology such as wearable devices and electronic diaries, the collection and analysis of crucial data, such as a trial participants vitals, can be done in real-time from anywhere and everywhere.  Adopting DevOps for cost reductionThe healthcare industry is heavily regulated to ensure that the drugs created do not cause harm, and this includes monitoring its software and hardware components as much as anything else.Using Computer System Validation (CSV) is the most common way of companies being regulated by the FDA, but there's no denying that this system is time-consuming and expensive. Using DevOps for this process allows businesses to autonomously reduce the risk of bugs and avoid bottlenecking all without damaging productivity and reliability. Not only do all these elements within DevOps mean the regulation process becomes far more streamlined, but regulations are more likely to be adhered to and products are able to be taken to market much faster, improving ROI and revenue.Data Science tools have been, and will continue to be, the main driver of change within healthcare. From making medical processes more efficient to reducing the cost of HealthTech, improving productivity, and anticipating big potential changes within the sector, the importance of Data & Analytics has never been clearer.If you're looking for your next role, or are looking to build out your Data Science team, Harnham can help. Take a look at our latest data science jobs or get in touch with one of our expert consultants to find out more. 

7 Ways Data Has Led to Medical Breakthroughs Over the Years
Today is World Health Day and every year, on April 7th, the World Health Organization reveals a theme for the coming year. In 2022, the focus is on the frontline healthcare workers; the nurses, the midwives, the first responders, the physicians, and hospital staff that have worked round-the-clock for the last two years. This is the future. So, we thought we'd look back at the last few years to see how Data has led to medical breakthroughs using AI, Machine Learning, and the Internet of Things just to name a few.
1. Artificial Intelligence
AI projects are creating smooth and efficient processes such as the radiotherapy AI tool which 3D prints a patient's contour in a matter of minutes rather than hours. Another AI tool catalogs biomedical research papers so providers can more quickly diagnose and decide what drugs are to be used for which patients. But to collect, gather, and analyze patient and provider needs, AI needs Data, and not just Data from the patient.AI is powered by the Data it's given. The better the Data, the better the results.
2. Augmented Reality
Remember the game Operation? Imagine it now in a mix of augmented reality, virtual reality, and mixed reality. One such benefit is headsets for surgeons to receive real-time information while they're operating. Another benefit is for nurses in which Are helps them find the veins to draw blood from.
3. Genetic Engineering
Though Genetic Engineering has already been used to treat congenital genetic disorders and sickle cell disease, it's important to remember there is a fine line to be walked, as its not incorruptible. But the opportunities to treat and cure diseases through genetic engineering could move the medicine light years into the future if properly regulated.
4. Genomic vaccines
Vaccines made from DNA or RNA have been proven already in their success during the pandemic. Could this bring us another step closer to personalized medicine based on a patient's genetics?
5. Internet of Medical Things (IoMT)
Smart watches, smart pills, telehealth and video conferencing apps, digitized stethoscopes, and radiotherapy AI devices are just the beginning of all the internet of medical things which includes wearables.Providers and patients can manage blood volume, heart rate, footsteps, vitals, and so much more from a watch, smartphone, or even a pill with sensors feeding Data back to your provider and healthcare professionals. Though 39% of people have a smartwatch, that leaves over 60% who don't who may still need some sort of monitoring device. Enter Bio patches which are also used to monitor vitals without a smartwatch, and for those who need hearing aids, enter smart hearing aids. Healthcare providers can use the Data from smartwatches, bio patches, pedometers, and more wearable technologies to help advise patients and complete diagnoses.
6. Personalized medicine & Patient Privacy
Medicine is not a one-size-fits-all, but our physiological systems are complicated. What medicine works for one patient might not work for another and vice versa leaving scientists a new task. Gather Data from as diverse a group as possible to assess what works best for which patients creating a targeted, personalized medicine based on the individual's needs. However, more Data requires ensured privacy especially as patient information becomes more centralized and accessible by anyone who might need to access it.
7. Telehealth
Doctors have returned to house calls except no one has to leave their house. Telehealth, and the advancement of remote everywhere gives patients access to their medical records, healthcare professionals, and the opportunity to check-in if they don't feel well rather than spend a lot of time waiting in the doctor's office. Less than 5 years ago, who would have imagined you could make an appointment, talk to your doctor or nurse practitioner, and have prescriptions sent to your pharmacy all from your phone and in the comfort of your home?Over the last few years, health got smart and the digital transformation of the healthcare industry from the discovery of penicillin to 3D Organ printing has led to innovations never before imagined. Ready for the next generation of healthcare? We may have a role for you.
If you're interested in Bioinformatics, Data Science, Genomics, or Computational Biology just to name a few, Harnham may have a role for you.
Check out our latest Life Science Analytics jobs or contact one of our expert consultants to learn more. 
For our West Coast Team, contact us at (415) 614 - 4999 or send an email to sanfraninfo@harnham.com. 
For our Arizona Team, contact us at (602) 562 7011 or send an email to phoenixinfo@harnham.com. 
For our Mid-West and East Coast teams contact us at (212) 796-6070 or send an email to newyorkinfo@harnham.com.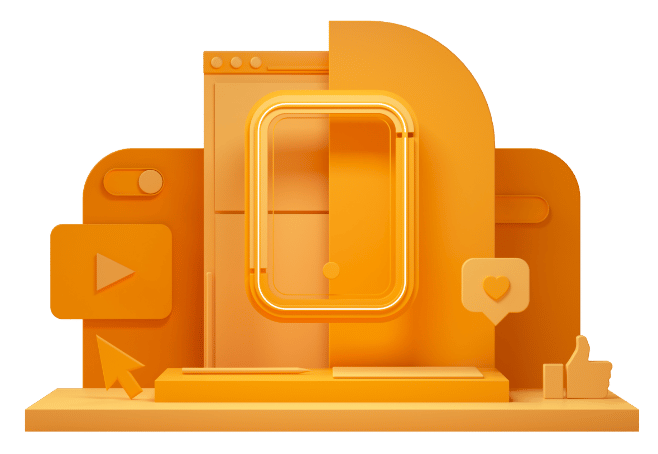 CAN'T FIND THE RIGHT OPPORTUNITY?
If you can't see what you're looking for right now, send us your CV anyway – we're always getting fresh new roles through the door.