Python Engineer
London
Up to £70,000-Hybrid
Python, GCP, Django, FastAPI, Flask, TDD, Docker, Kubernetes, Terraform
The Company
A telecom company is looking for a Software engineer to join their team. This company has been a staple in the British Industry. They have been expanding the team for the last year and are not done. They are looking for an innovative engineer to help them stay ahead of their competitors.
The Role
As a Software Engineer, you will work with their personalisation engines to ensure the right products are being advertised. You will work closely with the data scientist and machine learning engineers.
Your other responsibilities will be:
Design, development and upkeep of required software using Python
Design, development, and upkeep of essential microservices and API's
Maintaining and developing cloud technology in GCP
Supporting the Data Science & ML functions
Establishing and promoting the use of best practices in the software engineering life cycle
Mentoring Junior engineers and providing technical guidance
Skill/Experience
The Ideal candidate will be skilled in Python, Django, Flask and FastAPI and have experience in Backend APIS and GCP. It's a bonus to have experience with Kubernetes and DevOps.
Salary/Benefits
You will take home a salary of Up To £90,000 + 10% Bonus.
You can enjoy 27 days holidays.
They also offer a flexible benefits allowance where you can pick and choose (Examples include-Car Scheme, Matched Pension, Health/Life Insurance and more)
1 day a month in an Office near your(London, Manchester, Birmingham)
Interview Process
Stage 1-30 Min Chat with HM
Stage 2-90 Min competency/technical coding questions.
Stage 3-Offer!!

Weekly News Digest: 10th – 14th January 2022 | Harnham Recruitment post
This is Harnham's weekly news digest, the place to come for a quick breakdown of the week's top news stories from the world of Data & Analytics.PYMNTS.com: Fighting fraudulent transactions, by the numbersHow are banks using AI and other tools to curb transaction fraud?In 2021, PYMNTS interviewed banking executives to determine how acquiring banks use artificial intelligence (AI) and effective merchant monitoring to combat credit, debit, and prepaid card fraud. In this piece, it shares the results of the interviews:Most acquiring banks say fraudulent transactions increased between 2020 and 202193 percent of those surveyed said they saw a year-to-year increase in fraud. 88 per cent said reducing fraud is critical to their ability to increase or maintain merchant processing revenue.Most banks that use AI use it for fraud detectionAlmost all (98 per cent) of acquirers using AI said it has found fraud detection. 60 per cent have said AI is the best tool for them to detect fraud, while another 15 per cent said it's an important weapon.Most banks outsource this workFraud detection is too important for some banks to spend years developing their own complex system. So, 92 per cent of banks that use AI systems for fraud prevention and detection said they outsource the systems.To read more about this, click here. Analytics Insight: Top Python machine learning libraries to explore in 2022What Machine Learning libraries should you be focusing on this year? Python is the most popular programming language for data science projects, while machine learning is globally trending. According to Analytics Insight, Python machine learning libraries have become the language for implementing machine learning algorithms. So, to fully understand Data Science and Machine Learning, Python is essential. Here are the top Python machine learning libraries to help you begin your Python journey, and what they're most useful for:TensorFlow: an open-source numerical computing library for machine learning based on neural networks.PyTorch: used for natural language processing, computer vision, and other similar kinds of tasks.Keras: machine learning toolset that aids companies such as Square, Yelp and Uber.Orage3: includes tools for machine learning, data mining, and data visualisation. Numpy: includes robust computing capabilities within the large, high performance programming communitySciPy: a core tool for accomplishing mathematical, scientific and engineering computations.SciKit-Learn: an indispensable part of the technology stacks of Booking.com, Spotify, OkCupid, and others.Pandas: has powerful data frames and flexible data handling.Matplotlib: replaces the need to use the proprietary MATLAB statistical language. Theano: allows for simultaneous computing, fast execution speed and optimised stability. To read more about this, click here. Analytics India Mag: Why should data engineers learn Scala?Is Scala beneficial to a Data Engineer? Scala combines object-oriented and functional programming in one concise, high-level language, and its static types help avoid bugs in complex applications. Scala does have some key advantages such as its use of data-parallel operations, simple structure suitable for big data processors, and its high-volume capabilities. On the other hand, the article points out why Scala might not be beneficial to a Data Engineer:Difficult to learn Not widely adoptedOnly 10 per cent of jobs require Scala knowledge While Scala does not occupy the same level of importance as other popular languages, it's certainly a useful language to learn if it matches a data engineer's career goals. To read more about this, click here. Forbes: Data analytics marathon – why your organisation must focus on the finishIn this Forbes piece, the author compares analytics to a marathon – both take commitment preparedness, and endurance to be successful. A companies' analytics will go through several cycles as business priorities shift and evolve. They are explained here as milestones of the Data & Analytics marathon:Data collectionData preparationData visualisation Data analysis Insight communicationTake action The author, Brent Dykes, notes that many drop off at the last mile in the race, the action phase where analytics teams perform analysis, share their insights and then implement changes to optimise the business. Most companies have no problem with the start of the data analytics marathon, but many of them aren't completing the entire race. In order to finish the data analytics race in a strong position, companies and analytics teams must align the data with the business strategy and follow these three steps.Automate early-stage tasksNarrow the scopeFoster a stronger data cultureTo read more about this, click here. We've loved seeing all the news from Data & Analytics in the past week, it's a market full of exciting and dynamic opportunities. To learn more about our work in this space, get in touch with us at info@harnham.com.    

Weekly News Digest: 15th – 19th November | Harnham Recruitment post
This is Harnham's weekly news digest, the place to come for a quick breakdown of the week's top news stories from the world of Data & Analytics.DEVOPS.COM: FOUR KEYS TO DEVELOPING ETHICAL AIAs we see artificial intelligence (AI) being implemented into almost all aspects of the business world, companies are struggling to find ways they can use the technology in an ethical way.Here, Devops.com ask some important questions that help to ensure this incredible technology is being used as a force for good, from development to implementation.Is this transparent in every way? Developers need to establish a transparent and clear channel of communication to raise concerns and to discuss and deliberate on ethical dilemmas with their team.Have we accounted for risk or exceeded regulatory boundaries? Ensuring your products are future proof means exceeding the privacy regulations and ethical boundaries, not just meeting them.Is this system adaptable? There should always be a contingency plan in place, and developers should build flexible tools that can be adjusted according to any updates or ethical concerns that may arise.Are developer teams prepared to build ethically? Companies need to communicate their ethical intentions by building an infrastructure that equips developers with the training and resources they need to implement ethical standards.While these four questions won't solve the ethical issues that AI throws up, it will certainly help businesses to prepare for, and build ethical infrastructures that are needed for AI to reach its full potential.To read more, click here.ANALYTICS INDIA MAG: TOP 10 PROGRAMMING LANGUAGES USED BY GITHUB REPO CONTRIBUTORS IN 2021In this piece, Analytics India Mag explores the top ten programming languages used by GitHub in 2021. GitHub is the world's largest code repository and examining which languages they use can help us gain insight into what's trending in the world of programming and why.To pursue a career in tech, it's important to first build a solid foundation and understanding of programming languages. Take a look at the list of the top ten programming languages used by GitHub repo contributors in 2021 below.1.     JavaScript2.     Python3.     Java4.     Go5.     TypeScript6.     C++7.     Ruby8.     PHP9.     C#10.   CWhich programming language do you use most, and why?To read more, click here.TECH REPUBLIC: THE VALUE OF MENTORSHIP IN A REMOTE WORLDThe world has depended on digital resources and platforms to sustain communication and connectivity over the past two years. While certain aspects of our lives have become more convenient because of this, this has taken its toll on human relationships.In this piece, Tech Republic talks to Michael Litt, CEO of Vidyard a video creation platform, about his experience with mentorship and the programme he developed."Jobs are more demanding, and hybrid work has meant different expectations and stress and strain," Litt said. However, formal mentorship programmes are especially important in start-up organisations "to give people the time and space to learn."Vidyard offers a mentorship programme that supports guidance and learning at all levels. The virtual programme is said to work better remotely than in-person, aiming to expand globally."I wouldn't be where I am if [my mentors] hadn't taken me under their wing when I asked them to," Litt said. "I believe in the art, and forma and intention is absolutely required. There is no easy path to building a mentor/mentee relationship."To read more, click here.MARTECHCUBE: A THIRD OF CMOS DON'T TRUST THEIR MARKETING DATAAccording to recent research, over one third of Chief Marketing Officers don't trust their marketing data.The research, which surveyed 964 marketing professional and data analysts across the US, UK, and Germany, identified some key strategic challenges that CMOs are facing, and their priorities for 2022.One of the biggest issues found between all levels of seniority was time being wasted by manually wrangling data."Modern marketing can't afford to wait three weeks for someone to sift through a spreadsheet. A lack of real-time insights – as data is spread across too many siloed locations – compromises the quality of marketing campaigns. By manually wrangling data, businesses not only open themselves up to human error and inefficiency but also commit themselves to a reactive strategy," said Harriet Durnford-Smith, CMO at Adverity.To build trust within their own data, businesses must invest in their campaign reporting capabilities, have strategic and transparent value propositions, and be able to demonstrate return on investment.To read more, click here. We've loved seeing all the news from Data & Analytics in the past week, it's a market full of exciting and dynamic opportunities. To learn more about our work in this space, contact us at info@harnham.com

What's Hot in NYC's Data Market? Modern Analytics Engineering is on the Rise
New York has always set the stage for what's next. When it comes to the latest in the tech stack, it's modern Analytics Engineering is the latest addition to the Data and Analytics industry. The role of Analytics Engineer is one of the newer positions in the world of Data, and in NYC, a hub of media, advertising, and e-commerce – it's emerging as one of the most in-demand markets in New York and beyond.
Why You Might Need an Analytics Engineer
Data-driven businesses interested in building value for their customers often turn to a mix of Analytics and Data Modelling Engineer. The Data Engineer creates the infrastructure, platform development, and Data movement for the purpose of Machine Learning and Analytics downstream. Ultimately, the Analytics Engineer role is quite similar to the typical Data Engineer but differs in that it doesn't involve platform development or infrastructure the same way.
Analytics Engineering is a relatively new term within the last five years and are coming into this field from a variety of backgrounds. But the most in-demand background moving into this role is Data Engineering. Why? For the most part, it's those individuals who can not only script in Python but also do Python programming on the backend.
Key Aspects of this Role:
Warehouse architecture (e.g., Snowflake, Redshift, BigQuery), and Data Modeling with a popular and relatively new tool dbt (originally Fishtown Analytics), for use by Analysts.
ETL Development
Data visualization
Other tech such as Fivetran, Stitch, and Python
With SQL and Data modelling being the real meat and potatoes of the position, people often move into an Analytics Engineering position that requires little Python experience – however, the salary you can expect if Engineering or Data Science experience and proficiency in Python is substantially higher. It poses an interesting opportunity for Analysts, Data modellers, and Data visualization folks interested in learning a modern engineering stack to make a transition into a more technical, and higher-paying role.
Why You May Want to Consider an Analytics Engineering Role
People move into this role from careers as Analysts, Data Scientists, Data Engineers, and even Software Engineers, a unique career progression in this industry. For the already heavily technical professionals – this is a role that provides both engineering challenges and the chance to work close to the business. Wherever you are on your career journey, Analytics Engineer is a great opportunity from a career growth perspective and can help get you where you want to go. You're no cog in the wheel here. As an Analytics Engineer, you can help drive decisions that make an impact for your company.
Analytics Engineers on Your Team Can Drive Value for Your Business
Though this position is relatively new in the grand scheme of technological advances to help drive business, it is in demand and growing exponentially. So, it's important to know if you're business needs someone to fill this role, you need to know what you're looking for. For companies, whose main objective is making Data-driven decisions regarding customer retention, marketing campaign conversion, supply chain analytics, etc.
The role of the Analytics Engineer can be a perfect addition to both managing large amounts of Data coming into the businesses and helping drive value.
Take a look at our latest Analytics Engineer jobs here or get in touch with one of our expert consultants to find out more:
For our West Coast Team, contact us at (415) 614 – 4999 or send an email to sanfraninfo@harnham.com.
For our Arizona Team, contact us at (602) 562 7011 or send an email to phoenixinfo@harnham.com.
For our Mid-West and East Coast teams contact us at (212) 796-6070 or send an email to newyorkinfo@harnham.com.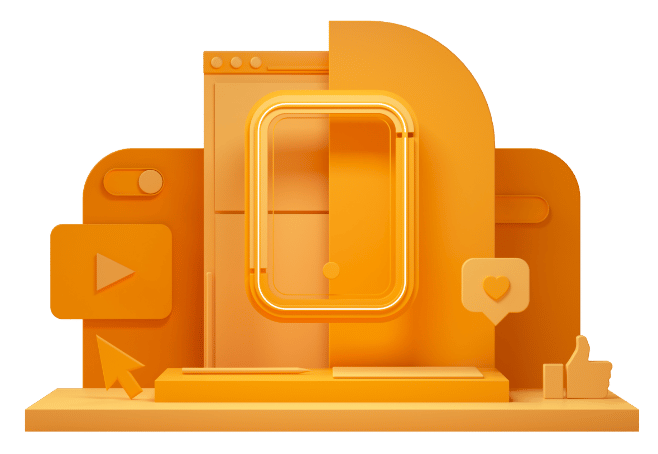 CAN'T FIND THE RIGHT OPPORTUNITY?
If you can't see what you're looking for right now, send us your CV anyway – we're always getting fresh new roles through the door.