Manchester, Greater Manchester / £55000 - £65000
Manchester, Greater Manchester
PRINCIPAL ECONOMETRICIAN - MARKETING EFFECTIVENESS
£55,000 - 65,000
MANCHESTER (hybrid)
Interested in the chance to step up and lead on the development and delivery of Marketing Mix Modelling? Take a look at this role within an innovative, data-driven agency working with a range of retail clients!
THE COMPANY
This is a leading agency who specialises in providing data-driven marketing solutions across the globe. With flexible working options, opportunities for progression and clear leadership pathways, this is a great place to develop your career.
THE ROLE
As the Principal Econometrician, your focus will be to lead the development and delivery of Marketing Mix Modelling (MMM). Specifically you will have to:
Lead a team of 2 and liaise with clients to understand the needs of the task and build clear roadmaps to achieve them
Deliver MMM solutions to optimise media spend, using statistical analysis and data modelling to use data from a wide range of sources
Identify trends within data through SQL or Python, building models to assess marketing effectiveness
Always look to build capabilities within the MMM being innovative and progressive in your strategies
YOUR SKILLS
The successful candidate will have the following skills and experience:
Previously have built or tested econometric models and have an understanding of forecasting
Strong SQL and Python to query vast sets of data
Great communicator and able to convey complicated technical terms in digestible language
THE BENEFITS
Base salary £55,000 - 65,000 DOE
Flexible working - 1 day a week in the Manchester office
Wider benefits package including pension, discounts, etc.
Chance to join a leading global business and climb the ladder to director level and above - there are proven examples in the business of people joining at this level who have grown with the business through promotions
Work with a range of various clients across different sectors - whatever you're most interested in, there's an option for you!
HOW TO APPLY
Please register your interest by sending your CV to Alanah Chambers via the Apply link on this page.
Key words: Econometrics, Marketing Effectiveness, MMM, Marketing Mix Modelling, Python, SQL, R, predictive models, forecasting, marketing analytics, affiliate marketing analytics, data analytics, data science, marketing data science

The Flu, Snake Bites, And The Covid-19 Virus: Jacob Glanville From Netflix's 'Pandemic' | Harnham US
Jacob Glanville features in the new Netflix series 'Pandemic', discussing the pioneering progress that he and his team at Distributed Bio have been making in the world of bioengineered medicine.
This week we sat down with Jacob Glanville, CEO of Distributed Bio, field leaders in advanced computational immunoengineering of biomedicines. Featuring in the new Netflix series 'Pandemic', a look into the teams that are fighting to prevent a global outbreak of disease, Glanville is a highly renowned expert with an incredible track record. With a PhD from Stanford, and having spent four years as a Principal Scientist at Pfizer, he left to found Distributed Bio. With Sarah Ives, Director of Influenza Centivax at Distributed Bio, the team is developing a new class of universal, utilizing pioneering computational technologies."We use high throughput computational docking to try to help characterize how many unique epitopes might exist on the surface of a viral coat protein or a pathogen protein. Then, we also use computational methods to identify distinct elements of those diverse members of viral cost proteins from lots of different evolved versions of the same pathogen. And that's the centerpiece of how our vaccine technology works. We co-administer a bunch of really different variants all at a low dose so that only the shared sites are essentially at a high enough dose to be responded to."
This technique allows for Distributed Bio to create vaccines for almost any virus, at a fast pace, and in a safe environment. For example, with the recent outbreak of the SARS-derivative Coronavirus, Glanville is working in collaboration with US military and World Health Organization's program allows the creation of 'pseudo-virion' versions of the disease that can be examined without posing a significant risk:"They take chicken pox, and flow over the outside of the chicken pox, the cost protein of a more serious virus, like the Coronavirus. So it behaves like a Coronavirus and it looks like one on the outside. Like the crunchy M&M shell is, is Coronavirus, but it's got the soft gooey M&M chocolate of, of chickenpox. It's not that dangerous. We are setting up a relationship with [the military] where we could use our antibody discovery library in conjunction with their pseudo-virion particles. We could rapidly discover antibodies against, SARS for instance, without the risk of bringing SARS into our lab."
Their work, however, is not just limited to fighting viral diseases. One of Distributed Bio's leading projects focuses on creating a universal antivenom to snake bites. With between 80,000 and 130,000 people killed each year by snake bites, the majority of whom live in third-world countries, the need for an easy access and affordable antivenom is high. "There's around 550 snakes in the world and each one has 20 to 70 proteins. It seems like a huge number of proteins you'd have to target to hit all snakes. But, for me analyzing them, they all collapse down to like 10 different clusters and homologous groups that all snakes share."Having discovered that a universal approach was both possible and realistic, how did they develop the antibodies needed?"Our team [led by Tim Friede, Director of Herpetology at Distributed Bio, Sawsan Youssef, Chief Science Officer, and Raymond Newland, Principal Scientist.] found a man who spent 17 years injecting himself with snake venom from all over the world, because he loves snakes, and we took his blood. We've been using lab methods plus computational methods to help identify a series of antibodies that can hit like a bunch of shared determinants."
But, with a team that comprises of roles varying from Data Engineers and Data Scientists to Bioinformatics specialists, the ability to work together is essential. How does Glanville look to create a collaborative environment? "I actually try to cross-train people as much as possible. My feeling is, that the extent to which you can actually cross-train people, the less likely you are to encounter a series of like assumption errors. I think what happens is often down to miscommunication between people who are making errors in the cracks where they have both misunderstood what the other person needed and what the previous person was giving them. If people are able to take their colleagues' expertise into question when they're working, you've reduced some of that risk."
Having grown up in Guatemala, Glanville is all too aware of the need for easily-available and effective vaccines, particularly as the Western world grows more wary of injections, largely due to the amount of misinformation that is currently circulating. But he understands that these concerns are often down to trust:"It's hard to communicate an epidemiological recommendation to a global population and not make it one sentence. And so, the loudest sentence becomes 'get no shots'. I'm hoping that a more effective shot makes the story go away. The problem currently with a flu shot is that it still only works half the time. And so people complain about it. I'm hoping that better vaccines and more reasonable communication will cause calmer minds to prevail."As for any immediate concerns about the impact of the Coronavirus, he once again turns to the issues of accessibility: "Right now I worry more about Ebola. It's a larger outbreak problem and it's in an area that is poorly served. I think China is pretty good at locking down medical problems."If you're looking to build out your team with the industry's best, get in touch with some of our expert consultants:For our West Coast Team, call (415) 614 – 4999 or send an email to sanfraninfo@harnham.com. For our Mid-West and East Coast Teams, call (212) 796 – 6070 or send an email to newyorkinfo@harnham.com.If you're on the hunt for your next opportunity and want to join an innovative, world-leading company, we may have a role for you. You can find our latest jobs here.Pandemic is streaming on Netflix now. You can watch the trailer below. 

Ten Tips for Writing the Perfect Data & Analytics CV | Harnham Recruitment post
It's no secret that jobs within the Data & Analytics market are more competitive than ever and with some jobs having hundreds of applicants (if not more), having a CV that stands out is more important than ever. It's well known that many Hiring Managers spend a short amount of time reviewing a candidate, so you need to consider what they can do to have the best impact. We've seen it all over the years, from resumes sorely lacking detail through to those that have almost every accomplishment written over too many pages – so we've complied a list of the 10 things that could help you create a resume that makes an impact, complete with top tips from our team of experienced recruiters.1. Keep it Simple All of our recruiters are unanimous in suggesting to candidates that the perfect CV length is no more than two pages, or one for a graduate or more junior candidate. Sam, our Corporate Accounts manager suggests that candidates keep it simple:"In analytics, it's all about the detail and less about how fun your CV looks. My best piece of advice would be to keep it to two pages, use the same font without boxes or pictures, and bold titles for the company and role. It sounds pretty simple but it's really effective and often what our clients seem to be drawn to the most". 2. Consider the audience & avoid jargon Before your CV gets to the Hiring Manager, it may be screened by an HR or recruitment professional so it's crucial to ensure that your CV is understandable enough that every person reviewing it could gauge your fit. Whilst showing your technical ability is important, ensure that you save yourself from anything excessively technical meaning only the Hiring Manager could understand what you have been doing. 3. Showcase your technical skills There is, of course, a need to showcase your technical skills. However, you should avoid a long list of technologies, instead clarify your years of experience and competence with each of the tools. Within the Data & Analytics market specifically, clarifying the tools that you used to analyse or model is very important and writing those within your work experience can be very helpful. Wesley, who heads up our French team, explained where candidates can often go wrong: "Candidates often write technical languages on their CV in long lists and forget to make them come to life. My clients are looking for them to give examples of how and when they have used the listed tools and languages"4. Consider the impact of your workJust writing words such as 'leadership' or 'collaboration' can often easily be over-looked. It's important that you are able to showcase the impact that you work has beyond the traditionally technical. Think about how you can showcase the projects that you have lead or contributed to and what impact it had on the business. Often people forget the CV isn't about listing your duties, it's about listening your accomplishments.  Ewan, our Nordics Senior Manager brings this to life: "I would always tell someone that whenever you are stating something you did in a job you always follow up with the result of that. For example, 'I implemented an Acquisition Credit Risk Strategy from start to finish' – but then adding, 'which meant that we saw an uplift of 15% of credit card use'".  Joe, New York Senior Manager, concurs: "Actionable insights are important, results driven candidates are what our clients are looking for. So instead of 'Implemented A/B Testing', I'd get my candidates to make that more commercial, such as 'Implemented A/B test that result in 80% increase in conversion'". 5. Use your Personal Summary A personal summary is effective when it comes to technical positions, as some people can often overlook them. Use this to summarise your experience and progression as well as indicate the type of role and opportunity you are looking for. If this is highly tailored to the role you are applying for, it can have an extremely positive impact. For example: 'Highly accomplished Data Scientist, with proven experience in both retail and banking environments. Prior experience managing a team of five, and proven ability in both a strategic and hands on capabilities. Proven skills in Machine Learning and Statistical Modelling with advanced knowledge of Python, R and Hadoop. Seeking Data Science Manager role in a fast-paced organisation with data-centric thinking at it's heart'. 6. Consider what work and non-work experience is relevant If you've been working in the commercial technical sphere for more than five years, it's likely that your part time work experience during university or the non-technical roles that you took before you moved into your space are no longer as relevant. Ensure you are using your space to offer the Hiring Manager recent, relevant and commercially focused information. However, do not leave gaps just because you took a role that didn't relate to your chosen field, you don't need to describe what you did but have the job title, company and dates to ensure you are highlighting a clear history of your experience. It's important to note that you are more than just your work experience as well, Principal Consultant Conor advises candidates to talk about more than just their work accomplishments:"Listing non work achievements can help make the CV stand out. If someone has a broad range of achievements and proven drive outside of work, they will probably be good at their job too. Plus, it's a differentiating point. My clients have found interesting talking points with people who have excelled in sports, instruments, languages and more specifically for the Analytics community – things like maths and Rubik's cube competitions". 7. Don't forget your education For most technical roles, education is an important factor. Ensure that you include your degree and university/college clearly as well as the technical exposure you had within this. If you did not undertake a traditionally technical subject, make sure you highlight further courses and qualifications that you have completed near this section to highlight to the Hiring Manager that you have the relevant level of technical competence for the role. 8. Don't include exaggerated statementsIt goes without saying that if you are going to detail your experience with a certain technical tool or software that you could be asked to evidence it. Saying your proficient in R when you've done a few courses on it won't go over well, especially if there are technical tests involved in the interview process. At the same time, don't undervalue your expertise in certain areas either, your strengths are what the Hiring Managers is looking for. 9. Don't get too creativeUnless you're in a creative role it's unlikely that the Hiring Manager will be looking for something unique when it comes to the CV. In fact, very few people can pull of an overly flashy CV, most of them being those that work specifically in design. When in doubt, stick to standard templates and muted tones. 10. Tailor, Tailor, Tailor! Time is of the essence and when it comes to reviewing CVs and you don't have long to make an impact. Make sure to customise your resume using keywords and phrases that match the job description (if they match your own, of course). For example, if the role is looking for a Business Intelligence Analyst with proven skills in Tableau you would not just claim, "experience in Data Visualisation", you'd list the software name, "experience in Tableau based Data Visualisation". Although every job description is different, all it takes is a few small tweaks to ensure your maximising your skillset. If you're looking for your next Data & Analytics role or are seeking the best candidates on the market, we may be able to help. Take a look at our latest opportunities or get in touch with one of our expert consultants to find out more. 

SEVEN BLACK TECH PIONEERS YOU MAY NOT HAVE HEARD OF | Harnham Recruitment post
The Black community is significantly under-represented in the Data & Analytics industry. According to our most recent Diversity Report, professionals from a Black background account for just 3% of the industry as a whole. They are also 19 times more likely to hold an entry- or mid-level position than a leadership role, a far greater disparity than found in any other ethnic group.With the fact that diverse teams yield better business results now widely acknowledged, this inequality within the world of Data & Analytics, and Tech as a whole, is something that needs to be addressed.At Harnham, we are committed to working with a diverse pool of candidates and promoting equal opportunities. We are also aware that change needs to be systemic in order to make any real difference across the industry and, for that to happen, we need to recognise where there are currently problems.However, we also feel it is important to celebrate successes and to highlight successful and diverse voice across the industry. So, with Black History Month drawing to a close in the UK, we wanted to take the time to reflect on some of the most influential Black pioneers from the world of Tech:GEORGE R. CARRUTHERS
Born in 1939, African American George Carruthers played a significant role in the engineering and science of space astronomy.Most famously, he is known for his invention of the Far Ultraviolet Electrographic Camera. Developed in 1966, the camera uses ultraviolet light to study both the Earth's outer-atmosphere and deep space, providing the first-ever global images of the former.KATHERINE JOHNSON
Fans of the film 'Hidden Figures' will be familiar with the name Katherine Johnson, due to her portrayal by Taraji P. Henson.Working in the Computing section at NASA, Johnson played a pivotal role in the US' early attempts to send a man into space, in particular by calculating several equations that would ensure astronaut John Glenn's safe orbital mission in 1962. She was awarded the Presidential Medal of Freedom, America's highest civilian honour by President Barack Obama in 2015.   MARC HANNAH
It could be said that Marc Hannah is the man behind the superheroes that dominate our multiplexes today.An electrical engineer and computer graphics designer, Hannah was a co-founder of Silicon Graphics, Inc. He went on to become the company's principal scientist for a series of pioneering programs that were used to create effects for numerous movies including Jurassic Park and Terminator 2.MARK DEAN
Computer Scientist Mark Dean is internationally lauded for developing a number of landmark technologies at IBM.Holding three of the company's original nine patents, his most renown inventions include the colour PC monitor and the first gigahertz chip. He was the first African American to be named an IBM Fellow as has been inducted into the National Inventors Hall of Fame.MAGGIE ADERIN-POCOCK
Born in London to Nigerian parents, Dr Maggie Aderin-Pocock MBE is one of Britain's leading minds in the field of space exploration.One of her most significant contributions is the spectrograph built for the Gemini telescope in Chile, which allow scientists to analyse the light from stars and gain insights into their properties. She also places a large emphasis on educating Black youth in STEM subjects to encourage greater diversity in the field.  NIRA CHAMBERLAIN
Birmingham-based Dr Nira Chamberlain is one of Britain's leading mathematicians and was listed as the "5th Most Influential Black Person in the UK".  Chamberlain has developed several mathematical solutions that have impacted the worlds of aerospace and defence, travel and automotive, and the energy sector. Having been named the World's Most Interesting Mathematician, he now frequently engages with the charity, Speakers for Schools.KIMBERLY BRYANT
African American electrical engineer Kimberly Bryant is the founder and CEO of Black Girls Who Code, a non-profit focused on increasing the presence of "girls of color ages 7 to 17" in STEM.Having begun her career in Biotech, Bryant noticed a dearth of female African American talent in the STEM arena and blamed lack of access and lack of exposure. Black Girls Who Code is trying to remedy this by introducing programming to a new generation of coders that don't look identical to the last.Diversity drives innovation and accelerates businesses and enterprises towards their missions. As such, Harnham is committed to increasing diversity and maintaining a progressive and inclusive workplace, both for ourselves and for the organisations we support.If you're looking to hire a more diverse team, get in touch with one of our expert consultants to find out how we can help.If you're a Data & Analytics professional, from any background, looking for your next opportunity, you can take a look at our latest roles here.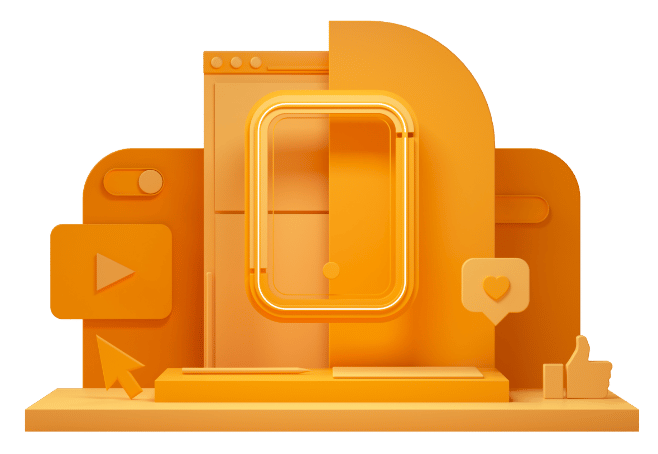 CAN'T FIND THE RIGHT OPPORTUNITY?
If you can't see what you're looking for right now, send us your CV anyway – we're always getting fresh new roles through the door.