Platform Engineering Manager
PLATFORM ENGINEERING MANAGER
LONDON/REMOTE
£85,000-95,000 PER ANNUM
This fast-growing renewable energy company are searching for a new Platform Engineering Manager. You will be responsible for building out and maintaining the company's AWS platform. You will also be involved in managing Team of 3.
THE COMPANY
This company are growing exponentially and are hiring a new Platform Engineering Manager off the back of their recent financial backing. They have recently invested heavily into growing their Data and Analytics team, to start improving their software product.
THE ROLE
You will be joining an expanding data team and be responsible for building a next generation data platform using AWS. You will be responsible for working with stakeholders to help them understand the data collected.
Research and implement new tools in the data space.
Maintain and build out the AWS platform.
Implementing best coding practices uses CI/CD pipelines.
Build and maintain Data Pipelines using Python.
SKILLS AND EXPERIENCE
Commercial experience of implementing best coding practices using CI/CD.
Strong knowledge of working within AWS.
Strong understanding of Kubernetes and Terraform.
Experience building and maintaining Data Pipelines using Python.
THE BENEFITS
Flexible Working
Private Healthcare
Generous Holiday package.
HOW TO APPLY
Please register your interest by sending your CV to Cameron Webb via the apply link on this page.

What's Hot in NYC's Data Market? Modern Analytics Engineering is on the Rise
New York has always set the stage for what's next. When it comes to the latest in the tech stack, it's modern Analytics Engineering is the latest addition to the Data and Analytics industry. The role of Analytics Engineer is one of the newer positions in the world of Data, and in NYC, a hub of media, advertising, and e-commerce – it's emerging as one of the most in-demand markets in New York and beyond.
Why You Might Need an Analytics Engineer
Data-driven businesses interested in building value for their customers often turn to a mix of Analytics and Data Modelling Engineer. The Data Engineer creates the infrastructure, platform development, and Data movement for the purpose of Machine Learning and Analytics downstream. Ultimately, the Analytics Engineer role is quite similar to the typical Data Engineer but differs in that it doesn't involve platform development or infrastructure the same way.
Analytics Engineering is a relatively new term within the last five years and are coming into this field from a variety of backgrounds. But the most in-demand background moving into this role is Data Engineering. Why? For the most part, it's those individuals who can not only script in Python but also do Python programming on the backend.
Key Aspects of this Role:
Warehouse architecture (e.g., Snowflake, Redshift, BigQuery), and Data Modeling with a popular and relatively new tool dbt (originally Fishtown Analytics), for use by Analysts.
ETL Development
Data visualization
Other tech such as Fivetran, Stitch, and Python
With SQL and Data modelling being the real meat and potatoes of the position, people often move into an Analytics Engineering position that requires little Python experience – however, the salary you can expect if Engineering or Data Science experience and proficiency in Python is substantially higher. It poses an interesting opportunity for Analysts, Data modellers, and Data visualization folks interested in learning a modern engineering stack to make a transition into a more technical, and higher-paying role.
Why You May Want to Consider an Analytics Engineering Role
People move into this role from careers as Analysts, Data Scientists, Data Engineers, and even Software Engineers, a unique career progression in this industry. For the already heavily technical professionals – this is a role that provides both engineering challenges and the chance to work close to the business. Wherever you are on your career journey, Analytics Engineer is a great opportunity from a career growth perspective and can help get you where you want to go. You're no cog in the wheel here. As an Analytics Engineer, you can help drive decisions that make an impact for your company.
Analytics Engineers on Your Team Can Drive Value for Your Business
Though this position is relatively new in the grand scheme of technological advances to help drive business, it is in demand and growing exponentially. So, it's important to know if you're business needs someone to fill this role, you need to know what you're looking for. For companies, whose main objective is making Data-driven decisions regarding customer retention, marketing campaign conversion, supply chain analytics, etc.
The role of the Analytics Engineer can be a perfect addition to both managing large amounts of Data coming into the businesses and helping drive value.
Take a look at our latest Analytics Engineer jobs here or get in touch with one of our expert consultants to find out more:
For our West Coast Team, contact us at (415) 614 – 4999 or send an email to sanfraninfo@harnham.com.
For our Arizona Team, contact us at (602) 562 7011 or send an email to phoenixinfo@harnham.com.
For our Mid-West and East Coast teams contact us at (212) 796-6070 or send an email to newyorkinfo@harnham.com.

Ten Tips for Writing the Perfect Data & Analytics CV | Harnham Recruitment post
It's no secret that jobs within the Data & Analytics market are more competitive than ever and with some jobs having hundreds of applicants (if not more), having a CV that stands out is more important than ever. It's well known that many Hiring Managers spend a short amount of time reviewing a candidate, so you need to consider what they can do to have the best impact. We've seen it all over the years, from resumes sorely lacking detail through to those that have almost every accomplishment written over too many pages – so we've complied a list of the 10 things that could help you create a resume that makes an impact, complete with top tips from our team of experienced recruiters.1. Keep it Simple All of our recruiters are unanimous in suggesting to candidates that the perfect CV length is no more than two pages, or one for a graduate or more junior candidate. Sam, our Corporate Accounts manager suggests that candidates keep it simple:"In analytics, it's all about the detail and less about how fun your CV looks. My best piece of advice would be to keep it to two pages, use the same font without boxes or pictures, and bold titles for the company and role. It sounds pretty simple but it's really effective and often what our clients seem to be drawn to the most". 2. Consider the audience & avoid jargon Before your CV gets to the Hiring Manager, it may be screened by an HR or recruitment professional so it's crucial to ensure that your CV is understandable enough that every person reviewing it could gauge your fit. Whilst showing your technical ability is important, ensure that you save yourself from anything excessively technical meaning only the Hiring Manager could understand what you have been doing. 3. Showcase your technical skills There is, of course, a need to showcase your technical skills. However, you should avoid a long list of technologies, instead clarify your years of experience and competence with each of the tools. Within the Data & Analytics market specifically, clarifying the tools that you used to analyse or model is very important and writing those within your work experience can be very helpful. Wesley, who heads up our French team, explained where candidates can often go wrong: "Candidates often write technical languages on their CV in long lists and forget to make them come to life. My clients are looking for them to give examples of how and when they have used the listed tools and languages"4. Consider the impact of your workJust writing words such as 'leadership' or 'collaboration' can often easily be over-looked. It's important that you are able to showcase the impact that you work has beyond the traditionally technical. Think about how you can showcase the projects that you have lead or contributed to and what impact it had on the business. Often people forget the CV isn't about listing your duties, it's about listening your accomplishments.  Ewan, our Nordics Senior Manager brings this to life: "I would always tell someone that whenever you are stating something you did in a job you always follow up with the result of that. For example, 'I implemented an Acquisition Credit Risk Strategy from start to finish' – but then adding, 'which meant that we saw an uplift of 15% of credit card use'".  Joe, New York Senior Manager, concurs: "Actionable insights are important, results driven candidates are what our clients are looking for. So instead of 'Implemented A/B Testing', I'd get my candidates to make that more commercial, such as 'Implemented A/B test that result in 80% increase in conversion'". 5. Use your Personal Summary A personal summary is effective when it comes to technical positions, as some people can often overlook them. Use this to summarise your experience and progression as well as indicate the type of role and opportunity you are looking for. If this is highly tailored to the role you are applying for, it can have an extremely positive impact. For example: 'Highly accomplished Data Scientist, with proven experience in both retail and banking environments. Prior experience managing a team of five, and proven ability in both a strategic and hands on capabilities. Proven skills in Machine Learning and Statistical Modelling with advanced knowledge of Python, R and Hadoop. Seeking Data Science Manager role in a fast-paced organisation with data-centric thinking at it's heart'. 6. Consider what work and non-work experience is relevant If you've been working in the commercial technical sphere for more than five years, it's likely that your part time work experience during university or the non-technical roles that you took before you moved into your space are no longer as relevant. Ensure you are using your space to offer the Hiring Manager recent, relevant and commercially focused information. However, do not leave gaps just because you took a role that didn't relate to your chosen field, you don't need to describe what you did but have the job title, company and dates to ensure you are highlighting a clear history of your experience. It's important to note that you are more than just your work experience as well, Principal Consultant Conor advises candidates to talk about more than just their work accomplishments:"Listing non work achievements can help make the CV stand out. If someone has a broad range of achievements and proven drive outside of work, they will probably be good at their job too. Plus, it's a differentiating point. My clients have found interesting talking points with people who have excelled in sports, instruments, languages and more specifically for the Analytics community – things like maths and Rubik's cube competitions". 7. Don't forget your education For most technical roles, education is an important factor. Ensure that you include your degree and university/college clearly as well as the technical exposure you had within this. If you did not undertake a traditionally technical subject, make sure you highlight further courses and qualifications that you have completed near this section to highlight to the Hiring Manager that you have the relevant level of technical competence for the role. 8. Don't include exaggerated statementsIt goes without saying that if you are going to detail your experience with a certain technical tool or software that you could be asked to evidence it. Saying your proficient in R when you've done a few courses on it won't go over well, especially if there are technical tests involved in the interview process. At the same time, don't undervalue your expertise in certain areas either, your strengths are what the Hiring Managers is looking for. 9. Don't get too creativeUnless you're in a creative role it's unlikely that the Hiring Manager will be looking for something unique when it comes to the CV. In fact, very few people can pull of an overly flashy CV, most of them being those that work specifically in design. When in doubt, stick to standard templates and muted tones. 10. Tailor, Tailor, Tailor! Time is of the essence and when it comes to reviewing CVs and you don't have long to make an impact. Make sure to customise your resume using keywords and phrases that match the job description (if they match your own, of course). For example, if the role is looking for a Business Intelligence Analyst with proven skills in Tableau you would not just claim, "experience in Data Visualisation", you'd list the software name, "experience in Tableau based Data Visualisation". Although every job description is different, all it takes is a few small tweaks to ensure your maximising your skillset. If you're looking for your next Data & Analytics role or are seeking the best candidates on the market, we may be able to help. Take a look at our latest opportunities or get in touch with one of our expert consultants to find out more. 

Get Ahead of the Curve with MLOps
Every business is at a different place in their data journey.
For businesses who want to improve and scale their business much faster, there is an emerging profession within the data industry that is already being led by Big Tech and tech startups. Enter Machine Learning Operations (MLOps).
You may already have someone on your team who is working within the parameters of what this role can do for your business, but what if you structured your data team with a professional dedicated to the infrastructure that makes your business run more smoothly?
But before you can employ or even search for someone with such a specific skill set, it's important to understand who you should be looking for, what they should be able to do, and how their efforts interact with your data team.
What's driving the increase of MLOps for businesses?
When you know the right terminology to find the right person for the right role, that is when you can be confident in ensuring the infrastructure is being laid by those who understand its intricacies. As an emerging profession, one of the main trends we've seen is that of bringing on more Data Specialists in the last few years who can write high-level production code into production. Even pre-pandemic, organizations were hiring PhDs and master's degree professionals with commercial experience who wrote these high-level algorithms that could identify unique segments of the market.
Regardless of the industry, there was a central question that evolved, which asked, "How do we scale from here"? and "How do we create a data platform that is able to go from 0 to 1"? But asking the question, how do we scale wasn't the whole question when it came to this area of Machine Learning Operations (MLOps). If you flip the acronym and consider that all businesses have an internal operations department that is responsible for ensuring best practices, then it becomes Operations of Machine Learning. Then, from there, determining best practices to enable your business to scale faster ensures you're more able to keep up with the competition.
Five Best PracticesMLOps is often labeled incorrectly
This is not a one-size-fits-all role and requires someone with deep knowledge of Python, Engineering, and Computer Science, and has worked in a business that has scaled.
Deep knowledge of Python.
Have experience bringing a company to scale.
Create a machine learning platform that when new data comes in there is a change in the market, a change in product, a change in whatever your type of data is you have the infrastructure to scale something quickly.
Ensure you have the right machine learning platform, or it will be difficult to get the most out of your Data.
Make sure your Data is accurate and strong so your MLOps Engineers can get the most out of it.
MLOps Engineers should be excellent with Python, own the engineering side, and understand how all the pieces fit together and be able to create, maintain, and deploy the models. Companies are trying to get there, but so many of the hires for a field this new are first hires. Businesses need someone who understands the intricacies of the engineering of these platforms.
It's important for businesses to understand what they're looking for because even if you don't have anyone with the title of MLOps on staff, you most likely have someone who is doing the role already regardless of title. Your goal, whether you realize it or not, is make your ingest Data faster, so it can be more usable, and you can learn more from it.
Deciding Between MLOps and Machine Learning? This May Help.
There are two sides to every opportunity and MLOps is no different. If you're interested in seeing how your work directly impacts and affects the business, then MLOps may be the role for you. When you're this specialized, there is increased visibility, increased monetary value, and though it may not be as creative as other endeavors within the Data team, you're where the buck stops when it comes to ensuring the algorithms and Data work together to move the business forward.
A quick example: Imagine you are part of a team working to get a book written and in stores. The author is the Data Scientist who researches, writes, and creates. The Data or Software Engineer is the Editor who makes sure everything is clean before it goes out the door. The MLOps Engineer is the Publisher who gets the book into stores so readers can find and read it. A book isn't much to good to someone if it's not where they can access it. Same goes for Data. The Data Scientist, Engineers, and MLOps work together to scale the business each in their specific role.
Companies committed to tech whether a tech startup, Big Tech, or a business that knows it needs tech to stay competitive also know that adding MLOps to their Data strategy is an absolute must to stay on the cutting edge.
If you're interested in MLOps, ML Engineering, Data Engineering, or Data Science just to name a few, Harnham may have a role for you. Being on the cutting edge of emerging Data industry trends is our specialty.
Check out our latest MLOps jobs or contact one of our expert consultants to learn more.
For our West Coast Team, contact us at (415) 614 - 4999 or send an email to sanfraninfo@harnham.com.
For our Arizona Team, contact us at (602) 562 7011 or send an email to phoenixinfo@harnham.com.
For our Mid-West and East Coast teams contact us at (212) 796-6070 or send an email to newyorkinfo@harnham.com.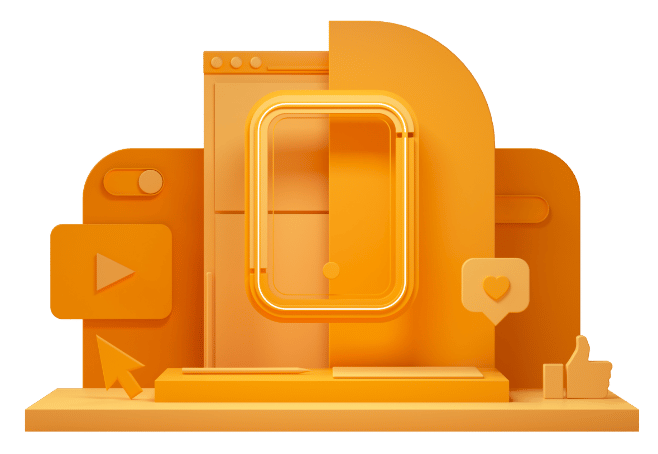 CAN'T FIND THE RIGHT OPPORTUNITY?
If you can't see what you're looking for right now, send us your CV anyway – we're always getting fresh new roles through the door.