Managing Consultant (Econometrics)
SENIOR CONSULTANT
UP TO £70,000
LONDON (HYBRID)
A global marketing effectiveness agency is looking to hire a Managing Consultant who can help their clients grow their business through their marketing.
The role:
You will be responsible for:
Leading statistical and econometric or attribution analyses
Develop client presentation material
Develop measurement projects that generate marketing effectiveness insights, providing clients recommendations on future marketing
Performing statistical modelling and integrate research insight to build compelling stories
The experience:
You don't have to tick all the boxes but if you have any of the following experience then we'd love to hear from you:
Experience in handling and analysing quantitative data (either Excel, R, SQL)
Ability to vision what can be achieved with econometric techniques and understand the value of different marketing channels
A track record of successful use of econometrics in a commercial environment
The benefits:
You will receive up to £70,000 and other benefits including flexible working, bonus, and regular pay reviews.
How to apply:
Please apply below by submitting your CV to Emma Johnson at Harnham

How To Lead A Data Team | Harnham US Recruitment post
Dream teams from sports to business are an ideal everyone aspires to live up to. But what is it every basketball or football dynasty has which makes them a dream team? What is it that brings individuals together to overcome odds, set examples, find solutions, and create the next best thing? Good management. The need for good management is no different in the Data Science world. Yet according to our latest Salary Guide, poor management is one of the top five reasons Data professionals leave companies. So, let's take a look at what poor management is, what causes it, and how businesses can better retain Data talent.
What's Your Data Science Strategy?Most businesses know they need a Data team. They may also assume that a Data Scientist who performed well can lead a Data team. But that isn't necessarily the case. Managers have to know things like P&L statements, how to build a business case, make market assessments, and how to deal with people. And that's just for a start. The leader of a Data team has a number of other factors to consider as well such as Data Governance, MDM, compliance, legal issues around the use of algorithms, and the list goes on. At the same time, they also need to be managing their team with trust, authenticity, and candor. The list of responsibilities can be daunting and if someone is given too much too soon and without support, it can be a recipe for disaster.Other businesses might believe that a top performing Data Scientist would make a good manager. Yet these are two different fields. Or you might look at it this way. If you are willing to upskill a top-performing Data professional and train them in managerial skills, giving them the education and support they need, that is one solution.Another solution is to create a Data Science strategy which brings in people with business backgrounds. Data Science is a diverse field and people come from a number of backgrounds not just Computer Science or Biostatistics, for example. Now that you've seen what might cause a manager to fail, let's take a look at a few tips to help you succeed.Seven Tips for Managing a Data TeamManaging a team is about being able to hire, retain, and develop great talent. But if the manager has no management training, well, that's how things tend to fall apart. Here a few tips to consider to help ensure you and your team work together to become the dream team of your organization:Build trust by caring about your team. Help define their role within the organization. Ensure projects are exciting and that they're not being asked to do project with vague guidelines or unrealistic timeframes.Be open and candid. Remember, Data Scientists are trained in how to gather, collect, and analyze information. If anyone can see right through a façade, it will be these Data professionals. Have those "tough" conversations throughout every stage of the hiring, onboarding, and day-to-day, so that no one is caught unaware.Offer consistent feedback. And ask for it for yourself as well from your team.Ensure your team understands the business goals behind their projects. Let them in on the bigger picture. Think long-term recruitment for a permanent role, not short-term. If you have an urgent project, consider contracting it out. Prioritize diversity to include academic discipline and professional experience. Does the way this person view the world expand the knowledge of your team's knowledge? Dream teams don't always have to agree. Sometimes, the best solutions are found when there are other opinions.Finding the perfect, "Full Stack" Data Scientist or Data Engineer or Analyst is not impossible, and retaining them can be even easier. If you've done your job well, your team will trust you, have a balanced skillset, and understand how their work supports the organization and its goals. For more information on how to be a great manager, check out this article from HBR. Ready for the next step?  Check out our current vacancies or contact one of our recruitment consultants to learn more. For our West Coast Team, call (415) 614 – 4999 or send an email to sanfraninfo@harnham.com.  For our Mid-West and East Coast Teams, call (212) 796 – 6070 or send an email to newyorkinfo@harnham.com.

Resume Tips for Professionals in Risk Analytics
Resume Tips for Professionals in Risk Analytics
There are a number of online guides about how to write a good resume, and everyone seems to have an opinion about what works, what the latest style is, and how many pages your resume should be.
In general, much of the resume advice out there is subjective. However, at Harnham, our consultants shift through countless resumes as part of their day-to-day jobs. Because of this, we have an in-depth understanding of the types of resumes that get a company's attention, and the ones that don't.
With this in mind, here are a few resume tips from our consultants on what to consider when drafting your resume, specifically for professionals in the Risk Analytics space.
What's Going to Get You That Interview?
One of the most important things to keep in mind when drafting a resume is your overall goal. If you're putting together or updating your resume, we're going to go ahead and assume you're using it to secure an interview, and ultimately, land a job.
A while nobody secures a role from the content of their resume alone, a poorly written resume can cost you the opportunity to even get to the interview stage.
So, what are the most important content elements to consider when drafting a resume?
Structure: Decision-makers should be able to find the information they need quickly and easily.
Concise communication: It's important to show your ability to communicate clearly.
Spelling/grammar: Sounds simplistic, but this will be looked at. Remember your resume is a document that you should have taken time to produce, so small errors will be costly.
Below, we'll dive into more detail on what a solid structure looks like, and how to make your content stand out.
What Does the Structure Look Like?
This may well differ and is dependent on the level of role you are applying for. You will need to put yourself in the shoes of the decision-maker – what are they looking for in order to progress you to the first stage interview?
If you are a recent graduate, they will be looking at your education, but if they need people with experience, then this is the most important element for them.
Regardless of the level of the role you're applying for, make sure to start your resume with a short statement about yourself. This profile shouldn't be too informal and should focus on highlighting the strengths and skills you possess, relevant to the role on offer.
How to Summarise your Experience
Technical skills (SAS, SQL for example) tend to be important for roles in Credit Risk, so all relevant skills and technical knowledge like these should be highlighted.
However, what's even more important is to clearly show how the application of your technical skills, knowledge, and experience had a positive impact on your current and/or previous company.
For example – if you came up with a new strategy for improving accept rates whilst reducing bad debt costs, show the data behind this change, and clearly outline the impact. Include precise, but not in-depth, detail to highlight your achievements.
"Reduced bad debt costs by 13% whilst increasing accept rate by 7%" is a lot more positive than "Reduced bad debt costs and increased accept rates".
Also, it is worth explaining how you achieved something. If you had an idea that was put into practice, then go into a little more detail. Not too much – this is just to get you an interview after all, and you need to have something to tell them when you get to meet them beyond this information, but it should be just enough to make them interested to learn more.
For example, "I devised a refer rate strategy, coding daily lists in SAS. Once automated, refer rates fell by 15%. We saw an instant 8.3% reduction by implementing daily lists to underwriting."
If you have experience managing people or a portfolio, reflect the exact detail of the team or portfolio. This will get across your 'gravitas' more than a general statement about management. Again, detail is the key. For example:
✅ Use this: Delivered circa £25mm reduction of in-year credit loss through more effective collections strategies
❌ Not this: Delivered a reduction of losses through collections strategies
✅ Use this: Primarily responsible for UK Portfolio, which peaked at over £10BN in receivables
❌ Not this: Managing a UK portfolio and a team of analysts
In other words, don't just say what you did. Explain how your actions made a tangible impact on the business.
How Long Should Your Resume Be?
Again, everyone has an opinion on this. As a guide, 2-3 pages is a standard length. This gives ample space to concisely communicate your work experience, achievements, and education – whatever level of role you may be applying for.
Should You Include Your Interests?
Personality is important in roles within Credit Risk Analytics. You are presenting to people and dealing with stakeholders in other business teams and will need to have well-developed communication and interpersonal skills.
You don't need to include too much information on your out-of-work interests but you need to show that you have interests other than just application strategies for credit cards. Please bear in mind though that you should not include any jovial comments – your resume should be read as a professional document.
Final Tip: Know Your Stuff
Make sure you are very familiar with your resume before any interview, including any quoted figures. This document has successfully secured you the opportunity to sell yourself to a prospective employer, so know the content thoroughly. By doing so, you will be well prepared and able to confidently answer questions on all aspects of your work, achievements, and education.
Are you looking to progress your career in Credit Risk Analytics? For market insights into the current market, information on job opportunities, and advice on your CV, get in touch with someone from our team today.

The State of Contract Jobs in Data Analytics Across the US
The State of Contract Jobs in Data Analytics Across the US
No matter where you stand on your preference for freelance versus permanent roles, there has certainly been a swell in the number of contracting Data & Analytics professionals in markets across the world. For example, in our New York office, in the first three months of 2023, we have already seen more than half the number of new temporary contract positions come up as were listed during the whole of 2022.
What's driving this growth? While there are a number of intermingling factors at play, here are three trends that Jose Gomez, Managing Consultant for Harnham in New York, has noticed in the current contract market.
Testing the Waters
Gomez considers 'contract-to-hire' as the number one recruitment trend in the interim sector at the moment. He describes the contract-to-hire method as an opportunity for both parties to 'try before you buy', by entering into a contract that initially lasts for three to six months but can be converted into a permanent job at any time.
For an employee, this means they can test the water in an unfamiliar firm to see whether they enjoy the job and workplace environment. For the employer, it is an invaluable way to try out a promising candidate for a specific project but postpone the administrative and financial implications of a permanent job offer, until they are certain they've found the right fit. A short-term commitment from both sides can ultimately lead to a long-term solution that suits both the employee and employer.
A Project-Based Approach
Another significant trend that is driving contracting markets is project urgency. Regardless of wider global events and uncertain financial markets that may influence whether a business commits to growing its headcount, there are a number of time-sensitive projects that still need to go ahead. These tend to have a clear start and finish date mapped out.
Bringing in professionals on a short-term basis who are accustomed to hitting the ground running without the employer needing to commit to the paperwork and costs of a permanent hire, means these urgent projects can still be completed by their deadlines.
With the growing importance of Data and Analytics for many organisations, this is translating into a tangible uptick in the number of contracting positions we are filling for clients, with many looking to hire into multiple project-based roles. This approach also means that employers benefit from the experience of contractors who have worked on a diverse range of projects across different firms.
The Impact of Evolving Technology
A third trend powering demand for contract work in the sector is Artificial Intelligence (AI). Everyone has heard of ChatGPT, but what is it all about? For Harnham's specialist recruitment consultants, AI is our bread and butter and we are seeing a growing call for Machine Learning (ML) engineers who can work in numerous programming languages and data models.
Given the current trajectory of the Data & Analytics market, we expect to see all three trends continue to grow going forwards, leading to lots of opportunities for contract work.
Should someone currently in the 'permanent' camp consider a switch? We find that contracting work does not fit a specific demographic, it's a personal lifestyle choice. For some, the flexible, freelance lifestyle is highly desirable and offers many benefits, but it is quite different from the permanent approach and therefore won't suit everyone.
Before placing any contractor into a role, we set up an agreement between the employer and contractor to cover all eventualities. Harnham's recruitment consultants are highly experienced at matching the right contractors with the right businesses and we provide contracts on a part-time and full-time basis.
The great advantage of this type of employment is that recruitment can be extremely quick and efficient. We have seen the process from interview to job offer to signing agreements happen within two days, which is an extremely fast turnaround. And whilst contractors generally don't receive the same company benefits as permanent staff, at Harnham we do offer benefits to the contractors we have on our books.
Interested in hiring a data contractor for an upcoming project or expanding your team with a permanent data professional? Our expert team knows the market inside out, and how to reach the best talent out there, get in touch today.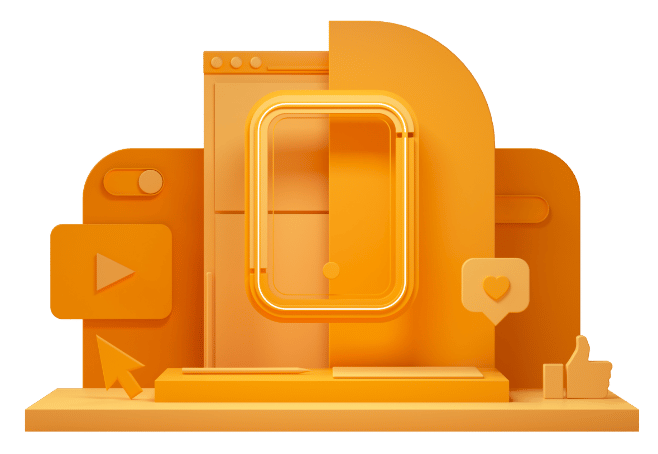 CAN'T FIND THE RIGHT OPPORTUNITY?
If you can't see what you're looking for right now, send us your CV anyway – we're always getting fresh new roles through the door.