Birmingham / £65000 - £75000 annum
Lead Software Engineer
Birmingham, hybrid
Up to £75,000 + Competitive Bonus & Benefits
THE COMPANY
Work with one of the largest network providers in the UK, currently in over 27 million premises in the UK alone. They are looking for a talented Software Engineer to join their highly skilled Engineering capability, focusing on experimentation and cutting-edge technologies; you will directly influence change throughout the company by working with Engineering, DevOps and platform teams on the latest project, building a new DevOps platform with Typescript, Kubernetes, and AWS. Multiple people in the team are part of the IQ top 100s most influential people, offering you a great opportunity to learn from those around you and progress further in your career!
THE ROLE
As Lead Software Engineer, you will be responsible for leading the platform team through your hands on capabilities, developing from scratch a Typescript DevOps platform, hosted on AWS cloud infrastructure, with a focus on CICD to ensure reliability and scalability.
Main responsibilities:
Design strong TypeScript solutions, building out core components that various engineering squads are able to use, enabling squads further.
Use your AWS architecture and infrastructure knowledge to create and lead strategy development for a roadmap that caters to both the needs of the business as well as developers.
Continuously automate and reduce manual implementation with Kubernetes.
Oversee the implementation of new architectures within the AWS ecosystem, defining standards, and methods for large-scale systems across the business.
KEY SKILLS & REQUIREMENTS
Strong experience building TypeScript products and solutions
Experience with CICD and Infrastructure as Code, as well as automation with Kubernetes
Experience within AWS cloud environment
Knowledge of Java
BENEFITS
10% bonus
Partnered with large tech provider for immersive training
Regular salary reviews
Hybrid working
Flat structure, frequent promotion cycles
HOW TO APPLY
Interested? Please register your interest by submitting your CV directly by applying to this advert.

Software Engineering Manager
London
£90000 - £95000
+ Data & Technology
Permanent
London
Software Engineering Manager
Up to £95,000
Hybrid Working in Central London
Growing Saas Business!
A growing SaaS company, specialising in natural catastrophe intelligence, seeks an experienced Software Engineering Manager to lead a dynamic team in developing cutting-edge software solutions. The role involves overseeing the end-to-end software development lifecycle, driving innovation, and fostering a culture of excellence, collaboration, and continuous improvement within the engineering team.
About the Company:
A rapidly growing SaaS business is in search of an experienced Engineering Manager to lead their team in crafting and maintaining cutting-edge software solutions. Specialising in natural catastrophe intelligence for swift responses to human distress situations, the company's GEO platform has revolutionised claim processing times, providing rapid assistance to those in need during challenging times.
The company is on a mission to transform the insurance industry's natural catastrophe claims processing using an exciting blend of satellites, drones, machine learning, and human-led analysis to deliver funds promptly to those facing difficulties.
Responsibilities:
The selected Engineering Manager will lead and mentor a team of software engineers, guiding their professional development. They will oversee the end-to-end software development lifecycle, ensuring high-quality and timely project delivery. Collaboration with cross-functional teams to align technical strategies with business objectives is a key responsibility.
The Engineering Manager will drive innovation by staying abreast of the latest technological trends in software engineering and lead the design and architecture of scalable, robust, and efficient software solutions. Additionally, they will manage and optimise existing systems, enhancing performance and reliability, while cultivating a culture of excellence, collaboration, and continuous improvement within the engineering team. Acting as a technical leader, the individual will provide insights and solutions to complex engineering challenges.
Requirements:
· A Master's degree in Computer Science, Engineering, or a related field.
· Proven experience in software engineering, with commercial experience in a managerial or leadership role.
· Strong technical expertise in software development, including proficiency Python, FastAPI, Typescript, ReactJS, SQL, Azure, Gitlab, and Terraform
Salary and Benefits:
· The successful candidate will get offered a salary of up to £95,000.
· Hybrid role with several days in the office (primarily in London)
· 25 days of annual leave (including 3 during Christmas stand down) + UK bank holidays.
· Wednesday Lunch Club allowance
· Extended parental leave policy.
· Sick pay beyond SSP
· Regular team socials
· Employee option scheme (subject to approval and qualifying period)
How to Apply
Please register your interest by sending your CV to Corey Haigney via the apply link on this page.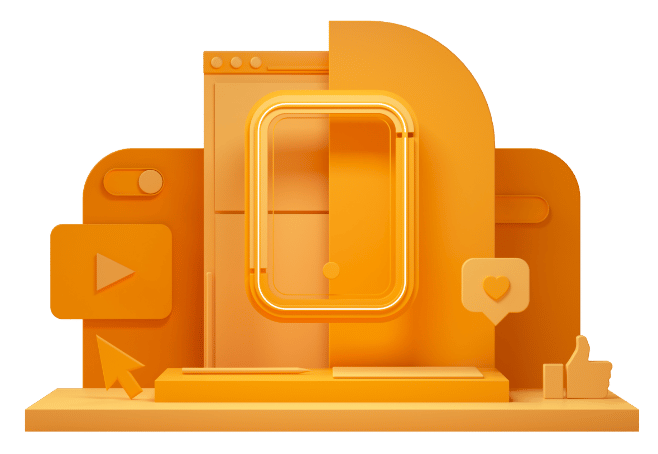 CAN'T FIND THE RIGHT OPPORTUNITY?
If you can't see what you're looking for right now, send us your CV anyway – we're always getting fresh new roles through the door.