Leiden / €90000 - €110000 annum
Job Title: Lead Data Scientist - Marketing
Location: Amsterdam
Salary: Up to €100,000 + Benefits
THE COMPANY:
This company is a dynamic and innovative organization at the forefront of data-driven solutions. We are committed to harnessing the power of data to drive growth, solve complex problems, and make a meaningful impact. We are seeking a talented and experienced Senior Data Scientist to join our team and contribute to our mission.
Job Description: As a Senior Data Scientist you will play a crucial role in shaping our data-driven strategies and influencing key decisions. You will work closely with cross-functional teams to identify, analyze, and interpret complex data to deliver actionable insights. Your expertise will be instrumental in developing cutting-edge machine learning models, data mining, and predictive analytics that will drive our business forward.
Key Responsibilities:
Utilize advanced data analysis and machine learning techniques to derive insights from complex datasets.
Develop and implement predictive models and algorithms to solve business problems and optimize processes.
Collaborate with data engineers to design and maintain data pipelines for data collection, preprocessing, and analysis.
Work closely with stakeholders to understand their needs, and effectively communicate findings and recommendations
Manage junior data scientists, fostering a culture of learning and innovation.
Qualifications:
A master's or Ph.D. in a relevant field (e.g., Computer Science, Statistics, Data Science).
Proven experience in data analysis, statistical modeling, and machine learning, with a minimum of [X] years in a similar role.
Proficiency in programming languages such as Python, R, or Julia.
Strong knowledge of data manipulation, data visualization, and machine learning libraries.
Exceptional problem-solving skills and the ability to work on complex, unstructured business problems.
Excellent communication skills and the ability to convey technical concepts to non-technical stakeholders.
What We Offer:
A dynamic and inclusive work environment that fosters innovation and continuous learning.
Competitive compensation and benefits package.
The opportunity to work on challenging projects and make a meaningful impact.
A supportive team that values collaboration and personal growth.
If you are a data enthusiast with a passion for transforming data into actionable insights and a desire to contribute to our dynamic organization, we encourage you to apply.

Head of Data Science – (Pharma.Healthcare)
London
£110000 - £140000
+ Data Science
Permanent
London
HEAD OF DATA SCIENCE – Healthcare / Pharma (Remote)
LONDON
£140,000 + Bonus and Benefits
New Head of Data Science opportunity!
COMPANY:
We are partnering with a pioneering Healthcare company at the forefront of innovation in the sector. With a strong focus on Health/Pharma, Consultancy space, and Clinical and Commercial space, they are seeking a highly skilled Data Science Director with expertise in Health/Logistical space.
RESPONSIBILITIES:
Shaping the Data Science strategy, overseeing dynamic teams dedicated to leveraging data for driving Health-related insights and solutions.
Work in a Regulated environment.
Collaborating closely with key stakeholders in the health sector, including C-suite executives, to provide data-backed recommendations that drive transformative impact.
Applying cutting-edge Machine Learning techniques to optimize Healthcare pricing/logistical strategies, improve forecasting accuracy, and enhance health demand predictions.
Spearheading the expansion of the Data Science team through strategic recruitment, bringing on board top talent to strengthen the company's data capabilities.
Nurturing a culture of continuous learning and professional growth, ensuring team members stay abreast of the latest advancements in Health and Data Science domains.
Focusing on data-driven commercial approaches, identifying opportunities to maximize revenue.
REQUIREMENTS:
We are seeking a candidate with the following qualifications:
A minimum of an MSc in a STEM subject, such as Mathematics, Statistics, or Computer Science, ideally with a focus on Health or related fields.
A track record of years in the health sector, with a significant portion dedicated to Data Science and Machine Learning projects.
Exeperience working in a Regulated environment.
Proven experience in time-series forecasting, pricing, and statistical analysis, with a deep understanding of their application in the Health domain.
Exceptional communication, leadership, and strategic vision, with a demonstrated ability to drive data-centric initiatives in the health sector.
HOW TO APPLY
If you are passionate about the Health industry and possess the required qualifications, please submit your CV.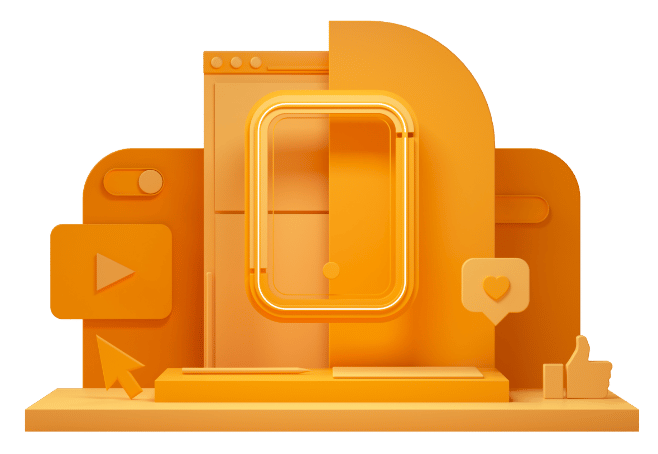 CAN'T FIND THE RIGHT OPPORTUNITY?
If you can't see what you're looking for right now, send us your CV anyway – we're always getting fresh new roles through the door.