Leiden / €90000 - €110000
Job Title: Lead Data Scientist - Healthcare and Life Sciences
Location: Leiden, The Netherlands
Salary: Up to €100,000 + Benefits
THE COMPANY:
This company are a pioneering healthcare and life sciences organization dedicated to making a positive impact on the world by leveraging the power of data. The mission is to revolutionize healthcare through advanced analytics, cutting-edge technology, and a deep understanding of patient outcomes.
THE ROLE:
As a lead data scientist at this company, you will have the opportunity to drive innovation and shape the future of healthcare while working alongside a talented team of experts.They are seeking a highly skilled and experienced Lead Data Scientist to join the dynamic team. In this role, you will play a crucial part in developing innovative data-driven solutions and advancing our analytics capabilities within the healthcare and life sciences domain. As a key member of our organization, you will lead and mentor a team of talented data scientists while collaborating closely with cross-functional teams to tackle complex challenges and deliver impactful insights.
Responsibilities:
Lead a team of data scientists, providing guidance, mentorship, and support to drive their professional growth.
Develop and implement advanced machine learning algorithms, statistical models, and data mining techniques to extract valuable insights from complex healthcare and life sciences datasets.
Apply your expertise in data visualization to create compelling visual representations of complex data to effectively communicate insights to stakeholders.
Collaborate with cross-functional teams, including researchers, clinicians, and engineers, to define project goals, deliverables, and timelines.
Identify opportunities to leverage novel data sources and emerging technologies to enhance analytics capabilities and develop innovative solutions.
Stay up-to-date with the latest advancements in data science, healthcare informatics, and life sciences research, and apply relevant knowledge to drive continuous improvement.
YOUR SKILLS AND EXPERIENCE:
Master's or Ph.D. degree in a relevant field such as Data Science, Computer Science, Statistics, or a related discipline.
Extensive experience as a data scientist within the healthcare and life sciences domain, demonstrating a strong understanding of healthcare data, medical terminology, and industry-specific challenges.
Proven track record of developing and deploying machine learning models and statistical algorithms to solve complex problems in healthcare or life sciences.
Proficiency in programming languages such as Python or R, as well as experience working with data analysis and machine learning libraries.
Strong knowledge of data visualization techniques and tools to effectively communicate complex information.
Excellent leadership and communication skills, with the ability to collaborate effectively with cross-functional teams and stakeholders.
Experience with big data technologies and cloud platforms (e.g., AWS, Azure, or Google Cloud) is a plus.
Familiarity with regulatory requirements and privacy considerations in healthcare and life sciences data analytics is highly desirable.
Join the Team: If you are passionate about using your data science expertise to drive innovation in healthcare and life sciences, you will fit in great with this exceptional team. As a Lead Data Scientist, you will have the opportunity to make a meaningful impact on patients' lives, shape the future of healthcare, and work in a collaborative environment that fosters growth and learning. They offer competitive compensation, comprehensive benefits, and a supportive work culture that values diversity and inclusivity.
For more information please get in touch!

Data Analyst
Sheffield
£40000 - £50000
+ Marketing & Insight
Permanent
Sheffield, South Yorkshire
DATA ANALYST
£35,000 – 45,000
REMOTE 1ST
Be part of the digital transformation within this new and exciting role in a commercial education brand!
THE COMPANY
A commercial brand sitting in the education space, this company look at helping aid peoples futures through education opportunities. Going through a big digital transformation this role allows you to be part of their growth and drive data forward!
THE ROLE
As an Data Analyst, you will lead on insight generation into the sales pipeline and business performance. More specifically you will have to:
Gather data from Salesforce and pull this through to analyse in detail regarding the customer, sales pipeline and lead generation
Use data visualisation to provide insights to the rest of the business driving data driven decisions and effecting company wider policy
Work with a wide range of stakeholders to understand the needs of the business translating these needs into data and following with insights.
YOUR SKILLS
The successful candidate will have the following skills and experience:
An expert in analytics through SQL/Excel or Salesforce
Good knowledge of using data to drive insights and business strategy
Keen learner, eager to improve and happy to get stuck in!
Confident providing insights to high level senior stakeholders and conveying complex tech terms in digestible jargon
THE BENEFITS
£35,000 – 45,000 annual salary, competitive benefits and flexible working.
HOW TO APPLY
Please register your interest by sending your CV to Gerard Matthews via the apply link on this page.
Data Analyst, Data Analytics, SAS, Python, R, Data Modelling, Google Analytics, Adobe Analytics, Coremetrics, GA, AA, Clustering, Propensity Modelling, Segmentation, CRM, CRM Analytics, Marketing Analyst, Insight Analyst, Growth Analyst, Customer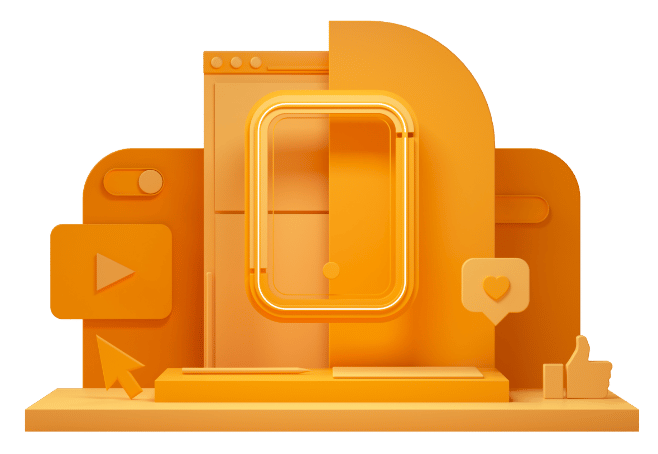 CAN'T FIND THE RIGHT OPPORTUNITY?
If you can't see what you're looking for right now, send us your CV anyway – we're always getting fresh new roles through the door.