Paris, Île-de-France / €40000 - €50000
LEAD CRO & AB TESTING
PARIS (75)
40-50K€

Société française spécialisée dans le e-commerce, référence dans son domaine, recherche un.e Lead CRO & AB Testing pour rejoindre son équipe Digital Analytics.
Cette opportunité vous permettrait de travailler au quotidien sur des problématiques de conversion et de parcours clients et de participer au développement de l'entreprise.

LE POSTE

Vous serez amené.e à collaborer avec les différentes équipes métiers afin d'identifier les zones de friction des utilisateurs sur les différents sites et applications de la marque.
Ceci inclus :
Réalisation d'audits CRO
Participation à la définition de la roadmap CRO
Mise en place d'AB tests en autonomie totale
Analyse des résultats des différents tests
VOTRE PROFIL
Bac +5 en Ecole de Commerce ou Ecole d'Ingénieur
3 ans expérience sur un rôle similaire
Maitrise de JavaScript
Maitrise d'un outil de web analytics (GA, AT Internet, Adobe Analytics, autres)
Maitrise d'un outil d'AB testing (AB Tasty, Google Optimize, Kameleoon, autres)
POUR POSTULER
Merci de me faire part de votre CV et je vous recontacterai au plus vite.

Data & Analytics Recruitment Trends 2022 | Harnham Recruitment post
As we look ahead to 2022 and to engineering a better, more robust and sustainable future, IT leaders and CIOs are predicting an accelerated continuation of many of the issues that have faced business in 2021, but in a way that will see business thriving, not just surviving. Tech talent shortages notwithstanding, 2022 looks set to be an exciting year for tech-invested businesses. From increased reliance on AI to carry out repetitive tasks, giving employees the time to get on with thinking and innovating, to increased democratisation of data pointing to a no-code revolution, both the capability of data to improve our lives and the need to adopt different skillsets within the industry. Ahead of our Tech Trends round up in 2022, a look at those things that will have a bearing on Data & Analytics recruitment as we approach the new year.1. Solutions to the ongoing talent shortage With the Great Contemplation threatening to further impact the already taut recruitment market (there are currently in excess of 18,000 roles being advertised on LinkedIn alone), traditional firms look set to increase salaries to attract talent, while future-fit organisations will use cloud-first and platform-based architectures to adopt low-code solutions to alleviate the need for the most advanced technical skills, according to Forrester.2. Hybrid workingAs evidenced in our Data & Analytics Salary Guide 2021, where we see the number of women in data and analytics dropping by 2 per cent compared to the previous year, women and middle managers are set to lead the Great Resignation in 2022, with work-life balance remaining a key influencer. The future of work is likely to remain agile and those businesses that adopt a hybrid working culture will maintain a competitive advantage in tech recruitment. McKinsey estimates that more than 20 per cent of the global workforce – mainly those in high‑skilled roles in verticals such as finance, insurance, and IT – could work remotely most of the time without any impact on productivity.3. Evolving roles As reported by colleagues in The Nordics, Germany and France, 2021 has seen the evolution of a new role in data & analytics. With the growth in digital retail and e-commerce, brands are leaning on their marketing teams to find innovative ways to grow market share. So, the demand for candidates that speak the language of both data science and marketing & insights will continue to grow. At a higher level, CIOs furnished with wider business skills will be well placed to lead product teams and wider data initiatives pointing to business success.4. CIOs take a place at the table According to Techrepublic, the role and skills of the CIO will evolve in 2022 with many highly effective tech leaders moving into CEO roles. As CIOs need to establish credibility to lead large-scale change management, they will be given a seat at the table and heavily influence the boardroom agenda. If you are looking to change your future, and are considering a move in Data & Analytics, Software Engineering or Marketing & Insights in 2022, get in touch. In the meantime, we wish our clients, candidates and readers a safe and restful holiday season and a healthy New Year.

A New Harnham Group Company Is Borne | Harnham Recruitment post
I'm thrilled to announce the newest member of Harnham Group: Rockborne.  It's been 15 years since we first started Harnham and over that time we've seen the Data & Analytics industry go from strength to strength and become one of the world's most sought-after specialisms.  While innovation and progress have allowed the industry to flourish, it's been clear for a while now that the biggest threat to its continued success is a shortage of talent and, in particular, technical talent that can thrive in a business environment.  As highlighted in our recently published Data & Analytics Salary Guide, half of all data leaders believe that the junior members of their teams don't have the ability to articulate their work to non-technical stakeholders. Furthermore, they also believe that there is a significant need for those coming into the industry to learn how to better articulate their work and findings, improve their communication skills and to develop a better understanding of the nature the businesses that they work in.  To help counter this, we have created Rockborne, a new business designed specifically to train and place the next generation of Data & Analytics professionals into our clients' businesses.  Rockborne will take on regular cohorts of diverse, highly-skilled and exceptionally promising STEM graduates and put them through an intensive 16-week training program designed to ensure that they not only have the most up to date technical knowledge, but also the business acumen and softer skills required to thrive in their careers.  They will then be placed as Consultants in leading data teams across the country for two years, at which point their current employer will have the choice to keep them on permanently at no additional cost. The consultants will also have the opportunity to undertake three weeks of training, prior to their placement, tailored to the business they are entering so that they are fully prepared to hit the ground running and add value.  To lead this new venture for the Harnham Group, we have put together an industry-leading team with Neil Berry as CEO. Neil brings a long career of experience in the  Data & Analytics market, working across multiple sectors and industries delivering transformational change. His experience at several of the world's foremost Data & Analytics consultancies, including most recently as a partner at both KPMG and IBM, makes him the ideal person to lead Rockborne's senior management team.  He'll be working alongside former dunnhumby, Experian, Accenture and IBM'er Gareth Mitchell-Jones who joins us as Chief Revenue Officer; Waseem Ali, formerly of Virgin Care, General Assembly, Cloudstream Partners and Lloyd's of London, as Chief Data Officer;  and former Barclays, JP Morgan and Jane Street campus lead Amy Foster, who will serve as Rockborne's Chief Talent Officer. We believe that this team enables us to really address the issues within the industry, and allow the Graduate Consultants they produce to be set for success.  As the next part of our journey, Rockborne is set to continue the mission already pursued by our other Harnham Group companies; to help the world of Data & Analytics innovate and flourish, to provide opportunities for those who work in the industry to thrive, and to create a more diverse and inclusive workforce.  You can learn more about Rockborne here or by contacting one of the team at neilberry@rockborne.com, garethmj@rockborne.com, waseemali@rockborne.com, or amyfoster@rockborne.com.

The Flu, Snake Bites, And The Covid-19 Virus: Jacob Glanville From Netflix's 'Pandemic' | Harnham US
Jacob Glanville features in the new Netflix series 'Pandemic', discussing the pioneering progress that he and his team at Distributed Bio have been making in the world of bioengineered medicine.
This week we sat down with Jacob Glanville, CEO of Distributed Bio, field leaders in advanced computational immunoengineering of biomedicines. Featuring in the new Netflix series 'Pandemic', a look into the teams that are fighting to prevent a global outbreak of disease, Glanville is a highly renowned expert with an incredible track record. With a PhD from Stanford, and having spent four years as a Principal Scientist at Pfizer, he left to found Distributed Bio. With Sarah Ives, Director of Influenza Centivax at Distributed Bio, the team is developing a new class of universal, utilizing pioneering computational technologies."We use high throughput computational docking to try to help characterize how many unique epitopes might exist on the surface of a viral coat protein or a pathogen protein. Then, we also use computational methods to identify distinct elements of those diverse members of viral cost proteins from lots of different evolved versions of the same pathogen. And that's the centerpiece of how our vaccine technology works. We co-administer a bunch of really different variants all at a low dose so that only the shared sites are essentially at a high enough dose to be responded to."
This technique allows for Distributed Bio to create vaccines for almost any virus, at a fast pace, and in a safe environment. For example, with the recent outbreak of the SARS-derivative Coronavirus, Glanville is working in collaboration with US military and World Health Organization's program allows the creation of 'pseudo-virion' versions of the disease that can be examined without posing a significant risk:"They take chicken pox, and flow over the outside of the chicken pox, the cost protein of a more serious virus, like the Coronavirus. So it behaves like a Coronavirus and it looks like one on the outside. Like the crunchy M&M shell is, is Coronavirus, but it's got the soft gooey M&M chocolate of, of chickenpox. It's not that dangerous. We are setting up a relationship with [the military] where we could use our antibody discovery library in conjunction with their pseudo-virion particles. We could rapidly discover antibodies against, SARS for instance, without the risk of bringing SARS into our lab."
Their work, however, is not just limited to fighting viral diseases. One of Distributed Bio's leading projects focuses on creating a universal antivenom to snake bites. With between 80,000 and 130,000 people killed each year by snake bites, the majority of whom live in third-world countries, the need for an easy access and affordable antivenom is high. "There's around 550 snakes in the world and each one has 20 to 70 proteins. It seems like a huge number of proteins you'd have to target to hit all snakes. But, for me analyzing them, they all collapse down to like 10 different clusters and homologous groups that all snakes share."Having discovered that a universal approach was both possible and realistic, how did they develop the antibodies needed?"Our team [led by Tim Friede, Director of Herpetology at Distributed Bio, Sawsan Youssef, Chief Science Officer, and Raymond Newland, Principal Scientist.] found a man who spent 17 years injecting himself with snake venom from all over the world, because he loves snakes, and we took his blood. We've been using lab methods plus computational methods to help identify a series of antibodies that can hit like a bunch of shared determinants."
But, with a team that comprises of roles varying from Data Engineers and Data Scientists to Bioinformatics specialists, the ability to work together is essential. How does Glanville look to create a collaborative environment? "I actually try to cross-train people as much as possible. My feeling is, that the extent to which you can actually cross-train people, the less likely you are to encounter a series of like assumption errors. I think what happens is often down to miscommunication between people who are making errors in the cracks where they have both misunderstood what the other person needed and what the previous person was giving them. If people are able to take their colleagues' expertise into question when they're working, you've reduced some of that risk."
Having grown up in Guatemala, Glanville is all too aware of the need for easily-available and effective vaccines, particularly as the Western world grows more wary of injections, largely due to the amount of misinformation that is currently circulating. But he understands that these concerns are often down to trust:"It's hard to communicate an epidemiological recommendation to a global population and not make it one sentence. And so, the loudest sentence becomes 'get no shots'. I'm hoping that a more effective shot makes the story go away. The problem currently with a flu shot is that it still only works half the time. And so people complain about it. I'm hoping that better vaccines and more reasonable communication will cause calmer minds to prevail."As for any immediate concerns about the impact of the Coronavirus, he once again turns to the issues of accessibility: "Right now I worry more about Ebola. It's a larger outbreak problem and it's in an area that is poorly served. I think China is pretty good at locking down medical problems."If you're looking to build out your team with the industry's best, get in touch with some of our expert consultants:For our West Coast Team, call (415) 614 – 4999 or send an email to sanfraninfo@harnham.com. For our Mid-West and East Coast Teams, call (212) 796 – 6070 or send an email to newyorkinfo@harnham.com.If you're on the hunt for your next opportunity and want to join an innovative, world-leading company, we may have a role for you. You can find our latest jobs here.Pandemic is streaming on Netflix now. You can watch the trailer below.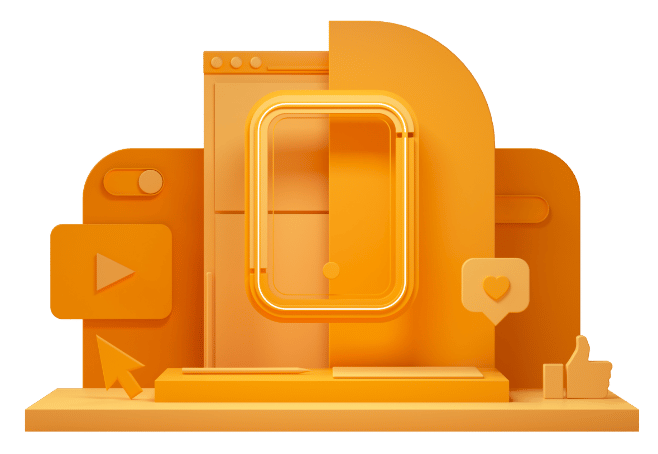 CAN'T FIND THE RIGHT OPPORTUNITY?
If you can't see what you're looking for right now, send us your CV anyway – we're always getting fresh new roles through the door.