City of London, London / £60000 - £75000
Insights Director - Qualitative Research
South West London (SW1V) - extensive flexible working (majority remote) + commuting costs paid
About the Company:
We are working with a boutique qualitative research agency with a passion for understanding human behaviour and unlocking insights that drive innovation. Their clients come to them for our unique approach to research, which blends creativity and rigorous methodology to deliver actionable insights.
The are generally expanding their team and are also interested in more junior AD/Senior Manager profiles and have open vacancies at these levels too.
The Role:
They are looking for an experienced Director to join the team and lead the qualitative research practice. In this role, you will be responsible for managing and delivering qualitative research projects for clients across various industries.
Responsibilities:
Lead the design and execution of qualitative research studies, including in-depth interviews, focus groups, online communities, and ethnographic research
Work closely with clients to understand their business objectives and research needs
Develop research proposals and project plans that meet client objectives and budget constraints
Manage project timelines, budgets, and deliverables
Conduct analysis and synthesis of qualitative data to generate insights and recommendations
Develop compelling and actionable reports and presentations that communicate research findings and recommendations to clients
Build and maintain strong client relationships, serving as a trusted advisor and thought partner
Develop and mentor junior team members, providing guidance and support on research methodology, analysis, and report writing
Background - you don't have to tick every box but some of the following would be relevant
Ideally 6 years of experience in qualitative research, preferably at a research agency or consultancy
Strong expertise in a range of qualitative research methodologies, including in-depth interviews, focus groups, online communities, and ethnography
Experience managing qualitative research projects from start to finish, including proposal development, project planning, fieldwork, analysis, and reporting
Strong client management and communication skills, with experience presenting research findings to clients
Proven ability to develop and maintain strong client relationships
Demonstrated experience in team management and mentorship
The interview process is 2 stages involving an insights task as well as meeting the CEO and team face to face.
To apply, submit your CV via the link on this page or email India at directly -

Scary Early: Holiday Marketing & Analytics Long View Timing to Touchpoints
Halloween isn't just for kids anymore and marketers and retailers are taking note. Now, it's about the experiences, being together, and having a scary good time on a small scale.  Holiday shopping is happening earlier and it's just not in the purview of Black Friday and Christmas shopping. Wondering what's changed and what the crystal ball may hold for future Halloween holiday Marketing & Analytics?
So, we reached out to some professionals in the retail and marketing industries asking for their take on the change in holiday shopping from Halloween onward. From early shopping to slowed spending against rising prices, as people cut back their holiday spending.
Marketing & Analytics Insights from the Field
"Now that the pandemic is considered over, people are ready to get back into the swing of normal holiday festivities. We're seeing a trend in early shopping this year, which is likely to stick around for the next year or two." says James Green, Owner, Cardboard Cutouts.
"The biggest game-changer we've noticed has been that this year, holiday-related searches are happening a lot sooner/further in advance than in previous years, showing that people are really excited to celebrate Halloween and the holidays this year.
Halloween searches started in July this year to really pick up steam, showing us people are really planning in advance." adds Laura Rike, Pinterest Coach at laurarike.com.
"Consumers are feeling the impact of rising prices as they prepare to shop for the upcoming holiday season – and this year's spooky fall festivities are no exception.
84.51°, the Cincinnati-based Data powerhouse that helps Kroger and its partners create customer-centric shopper journeys, has captured consumer insights that show many people are looking to cut back on Halloween festivities this year, especially in these particular areas:
Halloween décor (41%)
Candy (33%)
Costumes (24%)
Food for gatherings (23%)
Beverages for gatherings (18%)
31% say they don't plan to celebrate Halloween at all.
But for those who are, here's how they're planning to spend the night:
Staying home and handing out candy (33%)
Going trick or treating in their neighbourhood (22%)
Going to a trick or treating event (school, church, zoo, shopping area) (16%)
Going to a Halloween party (16%)
Going trick or treating in someone else's neighbourhood (12%)"
Halloween Marketing Has Shifted from Candy Grabs to Experiences
"In the past, Halloween was primarily about buying products such as costumes and candy. However, now, many marketers are focused on creating unique and memorable experiences for their customers. This can be seen in the rise of Halloween-themed events, activities, and attractions. By creating an immersive and exciting experience, marketers can capture the attention of potential customers and stand out from the competition." says Brandon Wilkes, Marketing Manager @ The Big Phone Store.
So, this year and coming years may be just the beginning for the hospitality industry to level up their experiential offerings.
According to Ajitesh Agarwal, Associate Director, Marketing, Knowledge Excel social media has played a pivotal role in the evolution of Halloween marketing. Below are some trends to watch.
"In 2022, consumers in the United States are expected to spend an all-time high of $10.6 billion for the Halloween season, according to Statista. Hotels want in on the action and many have created special packages designed to entice Halloween enthusiasts to their properties. Hotels across the country are offering tea parties with a haunted twist, featuring exclusive spooky bar & food menu items. Follow up on these unique venues across the country, from a Mad Hatter-Esque underground bar in Downtown Los Angeles and an exquisite grand ballroom in San Diego to a wickedly enchanting tearoom in Atlanta."
Three Analytics Trends for 2022 and Beyond
The way we do business has changed irrevocably, and everyone is adapting. Customers have a variety of touchpoints and channels to choose from when they make purchasing decisions, and that means marketers must shift, too. There's a lot to juggle now and navigating the long view from timing to touchpoints can be daunting.
Here are three trends to watch:
Decentralized Customer Engagement
Podcasts, streamed media and more offer a host of new opportunities to engage new and diverse demographics to reach more customers. Widening the reach can give Analysts additional insights into what customers most want and where they want to find it.
Time to Rethink, Refresh, and Reboot Your SEO
SEO platforms are increasing their Analytics features and considering searching on other social media platforms such as Pinterest and Instagram.
Diversity Initiatives Attract and Retain Analytic Talent
Analytic insights are drawn from a variety of industries. It's important to consider as job seekers shift into the tech talent pool and realize what insights they can offer from their unique experiences.
Looking for top talent to take your business to the next level when it comes to Data and Analytics? Contact one of our expert consultants to learn more about finding and retaining top talent in the industry.
If you're interested in Advanced Analytics, Big Data, Business Intelligence, and more, Harnham may have a role for you.
Check out our latest Advanced Analytics jobs or contact one of our expert consultants to learn more:
For our West Coast Team, contact us at (415) 614 – 4999 or send an email to sanfraninfo@harnham.com.
For our Arizona Team, contact us at (602) 562 7011 or send an email to phoenixinfo@harnham.com.
For our Mid-West and East Coast teams contact us at (212) 796-6070 or send an email to newyorkinfo@harnham.com.
Quotes have been edited for content and clarity. 

Why CFOs Must Harness Big Data
Gartner recently highlighted the importance of Data and Analytics as a core business function, a trend not likely to abate as Big Data becomes an increasingly important business asset closely aligned with business success.  The role of the CFO is evolving too, assuming more strategic importance in business growth, so it makes sense for financial teams to embrace data to drive the bottom line.
According to projections from Statista, 74 zettabytes (a zettabyte being a trillion gigabytes) of data will be created in 2021, up from 59 zettabytes in 2020. The amount of data created each day is staggering - 1.7MB  every second by every person in 2020 – let alone the fact 90 per cent of the world's data has been created in the last 2 years alone.  The growth of data is exponential in both our personal and business lives. Data insights afford businesses a valuable window to consumer behaviour. Data drives change.
CFOS BEST PLACED TO CHAMPION BIG DATA
CFOs have always dealt with data, traditionally tracking cash flow and analysing a company's financial strengths and weaknesses to measure performance. Along with their involvement in procurement and supply chain management, and their integral role in reporting business performance metrics, CFOs are best placed to champion Big Data to drive growth.
Big Data allows finance teams to:
Track spending patterns and their cost implications
Understand the impact of procurement in the wider business context
Identify potential financial risks and help protect the reputation
Forward-thinking businesses have long been shifting their focus from data gathering and data analysis to data mining and one major take-out from the recent pandemic is that being prepared for disruption coupled with the ability to change is critical to business survival.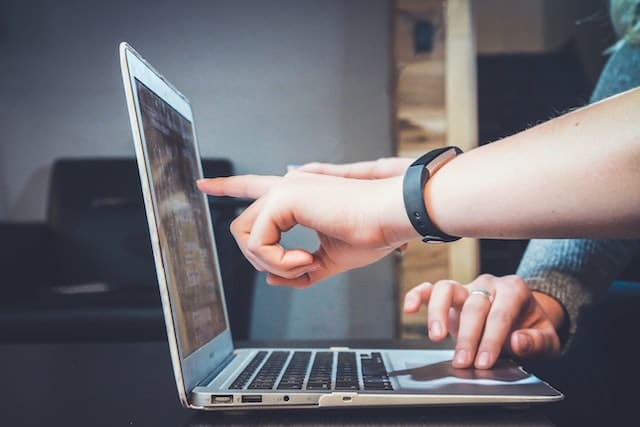 INCREASING IMPORTANCE OF DIGITAL BUSINESS INITIATIVES
The pandemic aside, markets are already changing against the pressures of business disruption and technological innovation. Digital business initiatives are shifting from secondary to primary focus in many organisations and this is only likely to continue as the business environment looks set to become leaner and meaner. In order to maintain a competitive advantage Big data will afford CFOs insights. Insights are one of the most impactful ways CFOs can ready a business for changing market conditions.
STRATEGIC COLLABORATIONS FOR GROWTH
Not only can data provide insights into market trends, predict outcomes and help a business pivot accordingly, but more valuable still, the insights gained by CFOs can also be shared between other core business disciplines helping to galvanise teams in strategic collaboration towards growth:
Procurement – spend analysis and purchasing management
Sales & Marketing – price point analysis, customer retention, churn analysis
Innovation – new product profitability, technology investment
CFO-CIO PARTNERSHIPS
With collaboration in mind, CFOs would do well to build strong relationships with CIOs who together recognise the role that Big Data plays as an enabler to growth. Forward-focused businesses will be creating opportunities for such relationships to flourish.
A recent E&Y survey reported that CFOs and CFIs are increasingly keen to partner to collaborate and translate data analytics into tangible insights to add value outside their core functions to ensure stability and growth in what is set to become a more competitive market.
If you're looking to build out your Data team or for your next opportunity, Harnham can help. Take a look at our latest Data jobs in Finance or get in touch with one of our expert consultants to find out more.
---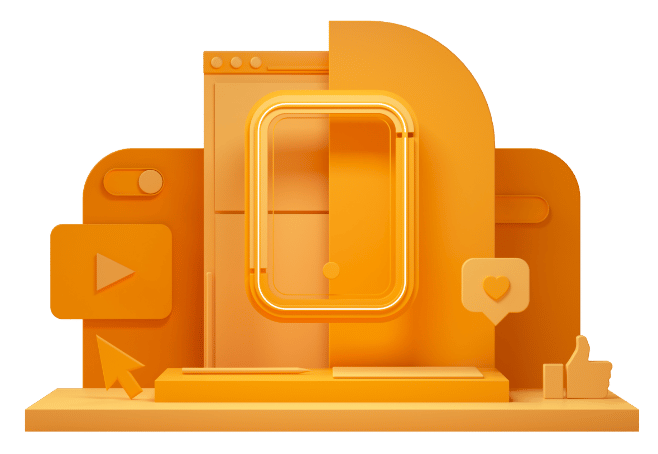 CAN'T FIND THE RIGHT OPPORTUNITY?
If you can't see what you're looking for right now, send us your CV anyway – we're always getting fresh new roles through the door.