Insight & Research Executive
INSIGHT & RESEARCH EXECUTIVE ( 12 MONTH FTC)
UP TO £41K
LONDON BASED
I'm working with an FTSE20 company who are looking to build out their insights function. This is a great opportunity that will focus on NPS scoring and help to inform strategy with your key insights and recommendations. The work you do will have impact major brands across the energy, automotive and environmental sectors.
THE ROLE:
The Insight & Research Executive will have the following responsibilities:
Manage internal and external stakeholder relationships
Deliver insights and debrief to clients
Work across both quantitative and qualitative research projects
Be hands own with multiple methodologies and data analysis
YOUR SKILLS AND EXPERIENCE:
The Insight & Research will have:
1-2 years' experience working within market research
An agency/consulting background
Excellent communication skills
The desire to grow and develop in the insights space
THE BENEFITS:
A salary up to £41k
Pension
Hybrid working
Please register your interest by sending your CV to Jack Gould via the apply link on this page.

Weekly News Digest: 18th – 22nd April 2022 | Harnham Recruitment post
This is Harnham's weekly news digest, the place to come for a quick breakdown of the week's top news stories from the world of Data & Analytics.ADT Mag: What makes the most successful software engineering teams?New research published by continuous integration and delivery platform, CircleCI, has identified several different benchmarks it claims are often met by the highest performing engineering teams. The research, "2022 State of Software Delivery Report", outlines the following attributes of the most successful teams:They prioritise being in a state of deploy-readiness, rather than looking at the number of workflows runThey kept their workflow durations to between five to ten minutes on averageThey recover from any failed runs by fixing or reverting in under an hourThey have success rates above 90 percent for the default branch of their applicationThe report's author, Ron Powell, who is the research company's manager of marketing insights and strategy, said: "To achieve top-performing status costs time and money, but it's clear that more organisations are realising that it's worth the investment."Business leaders that outfit their teams with the most… powerful tools allow their software teams to be engines of innovation, unlocking new ways for their entire company to operate more effectively and opportunities to get better products to customers sooner."The report also listed some of the baseline metrics engineering teams should be targeting to deliver software at scale: duration, mean time to recovery, throughput, and success rate.  The report's findings are based on millions of workflows and revealed that the most effective teams are larger and incorporate significant testing into their DevOps strategy coupled with the four benchmark metrics. To read more about this, click here.Analytics Insight: Top eight computer vision techniques entwined with deep learning Computer vision has shown exciting potential in the advancement and capturing of healthcare practices and medical imaging. However, as the technology advances, there's an increasing variety of medical applications becoming available. To run computer vision in these applications, picture identification and privacy-preserving deep learning will need to be implemented. According to Analytics Insight, Edge AI will play a critical role in transferring deep learning from the cloud to the edge by understanding video streams in real-time without transmitting sensitive visual data to the cloud. Here are some of the computer vision techniques intertwined with deep learning being used in healthcare:Tumor detectionMedical imagingCancer detectionMedical trainingCombating Covid-19Health monitoring Machine-assisted diagnosisTimely detection of diseaseTo read more about this, click here. The Drum: How brands can use social listening to stay dynamic Technology and trends are constantly evolving, and brands need to adapt quickly to these changes to keep up – but how can they identify the changes in time to stay ahead of the curve?Traditional research takes time and is often retrospective, brands should instead be utilising digital data and relying on online conversations through social listening analytics to gather immediate insights directly from their consumers.Social listening allows brands to convert large volumes of online conversation and related data into quantifiable insights. Social media is an essential tool for organisations to sustain a dynamic approach to keeping up to date with market trends and customer demands. Understanding what is being spoken about and searched for, in a positive or negative light can lead to successful, data-led decision making and business moves. To read more about this, click here.Dataconomy: Six best data governance practices Data governance is the way in which organisations manage, utilise, and protect their data –  the who, what, when, where, and why of company data. But what do Data Governance practices help with? Having a strong Data Governance strategy is essential in establishing who has control and power over data assets and involves different people, procedures, and technology to handle and protect the data. In this piece, Dataconomy shares its top data governance practices to ensure successful collection, storage, and utilisation of your data. Begin small and work your way up to the big pictureGet business stakeholders on boardDefine Data Governance team roles To measure progress, use metricsEncourage open and frequent communicationData Governance is not a project; it's a method Businesses all over the world are still in the early phases of understanding the value and importance of data-driven decision making. It's essential for them to implement strong methods and policies to ensure success at the beginning of their data governance journey to make the most out of their data. To read more about this, click here. We've loved seeing all the news from Data & Analytics in the past week, it's a market full of exciting and dynamic opportunities. To learn more about our work in this space, get in touch with us at info@harnham.com.    

HOW BRANDS USE DATA TO CREATE SUCCESSFUL CAMPAIGNS | Harnham Recruitment post
Make no mistake: making minor adjustments to an ad or campaign that's meant to appeal to the masses just won't cut it. Customers crave creativity. They want to be understood. Which is why people respond best to brands that do their homework, doing their research into what appeals to different groups.How should businesses appeal to their chosen segments, then, considering how diverse people are? Data, of course.Why Data? For one thing, it drives results and creates improved outcomes. Data also helps to prove the value of marketing, providing a bargaining chip for future budget discussions. And, most rewarding of all, brands get valuable insights into their target market. Which, in turn, leads to more well-targeted, profitable campaigns. And if you think Data doesn't belong in the world of creative campaigns, think again. As OpenJaw Technologies Chief Marketing Officer Colin Lewis argues: "Creativity is not just compatible with being Data-driven – Data can drive better creative."
Psychological profilingStrategic communications consultancy, Verbalisation, researches and analyses language to form valuable insights. Using its Rapid Audience Insights Diagnostic system, the company's team of psychologists and researchers work out how an audience thinks. They also learn the actual words an audience uses, which they then use as the basis of a marketing strategy. Based on their unique research and insights, Verbalisation has created several successful campaigns for high-profile brands. These include the #NotAnotherBrother campaign for counter-terrorism organisation Quilliam, which looked at the motivations of jihadists. The campaign is now used by the UN and schools across the UK, as well as the US Department of Defense. It is the most viewed counter-extremism campaign of all time, with more than half a billion global media impressions. 
Location, location, locationOut-of-home (OOH) advertising. Yes, it goes way back, but it's actually the only traditional advertising channel posting rapid growth. In fact, thanks to mobile-location Data, brands can target audiences quicker and with a greater chance of success than ever before. Great news for JCDecaux (JCD), a leading OOH company with ads reaching 410 million people in over 4,000 cities. JCD now works with location Data to define and segment audiences. Doing so helps it decide where to place media, improve campaigns and measure resulting store footfall and purchases. Knowledge, so they say, is power. Particularly when that involves knowing the whereabouts of the most coveted customers. Newly teamed up with identity resolution company, Neustar, JCD's insights look stronger than ever. JCD can now understand which of its locations rank higher for any brand's most desired audiences. All thanks to location Data and real-time behaviour analysis. 
Personalised employee trainingData doesn't just boost the results of B2C brands; it can also be a vital shot in the arm for internal security training campaigns. Training provider, CybeReady, for instance, uses a Data science-driven approach to deliver cyber awareness training with a difference: its anti-phishing platform helps security teams quickly roll out and tailor campaigns to individual employees.In big companies, getting employees up to speed is especially challenging. With many locations, languages and time zones to contend with, Information Security teams have their work cut out. CybeReady eliminates these challenges by delivering 12 personalised, 60-second simulations to each employee. In their first language, every year. What's more, the training provider uses machine learning to analyse performance on a daily basis. This enables it to provide the most appropriate simulations to each individual. The result? IT teams save 160 hours each month and employee resilience increases five-fold.There's no limit to what Data can do. If you're a fan, we may have a role for you. Take a look at our latest opportunities or get in touch with our expert consultants.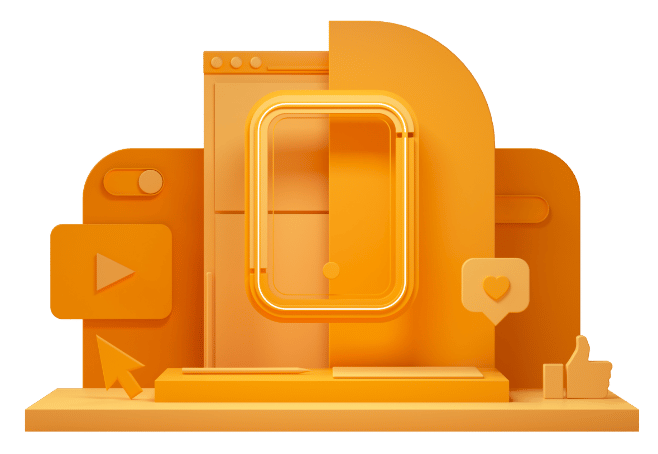 CAN'T FIND THE RIGHT OPPORTUNITY?
If you can't see what you're looking for right now, send us your CV anyway – we're always getting fresh new roles through the door.