Bristol / £50000 - £60000
INSIGHT MANAGER
BRISTOL
UP TO £60,000
Harnham are working exclusively with a well known company looking for an experienced Insight Manager to join their team and help them leverage data to drive growth and support decision-making. You will analyse financial and customer data, conduct market research, and draw out key insights that strengthen their understanding of the market and the performance within it.
THE ROLE AND RESPONSIBILITIES:
Responsibilities:
Assess the changing business environment and identify opportunities and threats
Develop a forward-looking view of the market
Generate insights to inform decision-making and strategic planning
Create dashboards that support business decision-making
Build a hub for market knowledge and sector trends
YOUR SKILLS AND EXPERIENCE:
The ideal candidate will be highly analytical with strong SQL and Tableau skills, and the ability to communicate insights to senior management in an engaging way. You should have experience adding business value through trend analysis and generating insight.
Proven experience adding business value through trend analysis and generating insight
Strong analytical skills, with expertise in SQL and Tableau
Ability to articulate insights to senior management
Strong planning and project management skills
Proficiency in Microsoft Office
INTERVIEW PROCESS:
The interview process will consist of three stages, with a mix of competency-based and task-based interviews.
BENEFITS:
The successful Insight Manager will receive a salary of up to £60,000 - as well as a comprehensive benefits package:
Annual bonus
25 days' paid holiday
Pension plan
Flexible working arrangements
Other benefits such as ShareSave, Bike to Work, and Charity Match
HOW TO APPLY:
Please register your interest by sending your CV via the Apply link on this page.

How to Break into the Data Industry: Career Advice from Analytics Manager Simon Kelly
The Data and Analytics market is growing rapidly.
By 2030, the global market size for Data and Analytics is projected to reach £266 billion, a CAGR of nearly 30%. This increasing popularity has made the Data and Analytics space extremely competitive and difficult to break into.
Because of this, one of our consultants, Emma Johnson, spoke with hiring manager Simon Kelly to learn how they managed to navigate through this extremely competitive field when they first started.
Kelly is an Analytics Manager who works at Entain, and has been in Data & Analytics since 2011. Kelly has had a very successful career working within Credit Risk, Finance, and now Gambling. Here's a summary of Kelly and Johnson's discussion, along with some key insights from their conversation.
Background on Simon Kelly
Q: How did you get into Data and Analytics?
A: After University, I went travelling the world for the most part of a year. Before travelling I went back home and worked in a call centre at Capital One as I knew people there and knew it was a reputable company. After travelling, I joined Capital One again and started in Operations and quickly worked my way up.
It got to the point where with my degree and my background in being naturally good at maths, it meant I was getting more involved with Excel in building reports and working with the analysts. So, I spoke with my boss at the time, who was great, and they created a role for me. This role was a junior analyst role but in between Operations and Analytics, and gradually I was doing more hardcore analytics stuff, including data analyst type (forecasting/controls & MI report building) tasks and more strategy, and it built from there.
Insight #1: You don't need a technical degree to get into data analytics
Q: What did you study at university?
A: I started off in Mining Engineering which involved a lot of Physics, Chemistry and Maths. After studying this for a year I realised this wasn't quite the right fit and then moved to Accounting and Finance.
Shortly after the change, I realised I wanted to open it up into business more generally as I wasn't sure that I wanted to be an accountant or to limit future career opportunities. So, I ended up with a business degree but there were still lots of elements of economics and accountancy in that too.
Insight #2: What you do need, is a love for problem-solving  
Q: What has kept you in Data & Analytics?
 A: I guess quite simply like just being able to understand things and the problem-solving aspect is very rewarding. Data is usually the way to at least get some insight into things within a business and then you can brainstorm and talk to others and figure out what's really happening. But data is the key to unlocking that and there's often so much variety within that as well. Sometimes it's challenging to get what you want out of the data, but once you do it usually makes sense, or it is it's a starting point, something that you can focus on and then bring in other information to figure out what's going on.
Insight #3: Data without context is useless
Q: What's the most important advice would you tell your younger self?
 A: I guess the key thing is when we think about data, data in isolation isn't very valuable. You need to understand the context of it. You could be a great coder but if you can't say what the insight is, (the 'so what') i.e. what does that mean to the business/customer then the data in itself is only so valuable. Do that storytelling and understand it in the business and customer context, without that there's only so far you can go with purely just data.
Insight #4: When interviewing for a role. don't hold back on your answers – hiring managers want to hear your thought process
Q: What advice would you give to candidates interviewing?
A: Don't hold back. I think sometimes we push to try to get insight from candidates because we think they know it. But maybe they are reluctant to just go out there and say it for fear of saying the wrong answer. A lot of the time we're not necessarily looking for the right answers. It's more on the critical thinking and point of view of how they got to the answer.
So, if we ask a question, you're not sure about, then take us through your thought process explaining bit by bit. And if it's to go down a path and it's not quite on track with what we're looking for, it doesn't give us enough to get a gauge of your thought process, we'll ask you a slightly different question to try to bring you back on track. As a hiring manager, understanding this whole process and how a candidate got to an answer, even if it's completely different to what we expect is way, way better than just saying, oh, I'm not sure.
Insight #5: Data skills are transferable across different industries
Q: What made you make the change from Credit Risk/Finance to working with Gambling? 
A: The change of industry was quite natural because even though I was in credit risk and finance, it was more Consumer Finance – Collections and Recoveries. So, trying to understand people/customers and their financial situation and how can the Creditors help them identify them, segment them, and help them.
In a similar lens what we do in Safer Gambling is the same sort of thing. Trying to identify people who we should be protecting more. Using data to understand a customer's affordability. Are we doing things correctly and for the benefit of the business and customer? It's quite similar in that sense. It's just identifying and understanding that customer using data and helping make the situation better.
Insight #6: You don't need to know exactly where you're going next
Q: Where do you see yourself in 5 – 10 years' time?
A: I'm really enjoying Entain and my role at the moment but longer term, I'm not solely set on one industry or one company or anything like that, so who knows? I want to ensure there's progression, that I'm enjoying the role that I'm doing, and that it's a nice balance of challenging and rewarding – then I'll continue to be happy. There's no title that I'm aiming for anything like that, I just want a fulfilling and varied role where I can make a difference and slowly continue to progress from a career point of view.
Are you a data professional that's looking to make a career change, or break into the industry? Get in touch today.

Hiring a BI Manager – Trends and Challenges | Harnham Recruitment post
With all the talk of big data and data science being able to predict what colour shirt I will buy in four years' time (probably white or blue for those who don't know me!), effective business intelligence is sometimes passed by or considered old news. The reality is that companies are realising that they can get much more from their business intelligence and are changing their strategies to deliver interactive, insight-driven and visualised reports. Not every data-driven decision needs machine learning algorithms behind it, and quality business intelligence enables all managers to be effective decision-makers. These strategies are creating some obvious trends in the market, resulting in a change in expectations when hiring a BI Manager. Key BI TrendsData Visualisation – Companies of all sizes are implementing Qlikview and Tableau (amongst many other tools) to create attractive, interactive visualisations, to harness intelligence, in a way that will capture attention in a presentation. Insight Driven – A BI professional can't simply develop automated reports anymore. Analysts are often required to offer suggestions for business change and present insight to decision makers. Hands-on Management – BI managers and even heads of business intelligence are expected to keep coding well into their management years, with the logic that problems can be spotted quicker when they are in the trenches, coupled with strategic and line management work. Data Ambassadors – BI professionals are becoming door-to-door data sellers, coaching teams in a business on the benefits of using data to optimise their teams and decisions to save or bring in more money. Heads are in the Cloud – Companies are using cloud-based data warehouses such as Redshift to save on storage costs, whilst creating a centralised data warehouse for BI. Alternative Data Sources – Companies are looking to use the web and social media data, alongside numerous other sources to generate deep insights for managers. The BI Manager EffectI am completely sold that all of these features represent the future of business intelligence. The few companies that are doing all of the above well enough, are doing advanced work in the area and these companies will be leveraging big commercial gains from their business intelligence teams. The problem is that only a few businesses are doing all of the above, so only a handful of professionals have the relevant experience, and as a result expect top dollar to bring all of those skills. Therefore, it is prudent to be flexible with your hiring requirements. Look for a bright, passionate candidate, who can readily grasp the shift in business intelligence trends, and is keen to plug skills gaps. An enthusiastic business intelligence professional will get up to speed with whatever they were missing. Don't be too quick to dismiss those who are not ready-made BI managers on paper. Message to CandidatesFor all aspirational or existing business intelligence managers and leaders, I would advise you try to stay hands on as long as possible. I know some of you dream of never seeing a line of SQL code again, however, the trend in hiring for hands-on business intelligence management positions means that keeping your tech skills sharp will really keep your options open moving forward. It would be great to hear your experiences, so please feel free to comment below on the trends you see in your business. Have you needed to remain hands on as you progress within your career? Or are you looking for a multi-skilled BI manager, and it is proving hard?

How marketing analytics works for banks | Harnham Recruitment post | Harnham Recruitment post
Martin Brennan, Customer Insight Manager with Permanent TSB discusses how Customer intelligence software helps Permanent TSB offer customers what they want, when they want it.Bankers often use marketing analytics to figure out how to sell their products and services. At Permanent TSB, analytics also drives the kinds of products we offer in the first place. By "reverse engineering" the process, we've created products and services that better meet our clients' needs.Historically we took the blanket approach to marketing – everyone got the same message. We might send marketing messages on mortgages to a retired couple with a paid-off house and to a 25-year-old with no need for one. When we started using analytics, we began to segment customers so that we could target the messages. This dramatically increased the effectiveness of our messages – as it should – because the targeted messages aligned more closely with the customer's wants and needs.Reverse engineeringNow we are using the analytical insights to inform our product development decisions. This is critical and has helped us reshape our products over the past two years – offering more Web and mobile applications, and providing loan products that will appeal to a customer base that is recovering from the recent recession. Analytics helped us see that people increasingly want "simple" products – and that's what we're offering.As we've increased our use of analytics, we've also discovered two key things worth sharing:One question leads to another. When you start working with analytics, you end up asking more questions than you ever thought possible. Each answer spurs another round of questions. That helps drive modernization and improvement.Visual analytics tools matter. To articulate the insights from data, you need to present them in a way that doesn't require an analytics background to understand. Being able to present the data visually is probably as important as trying to get the data.Although we aren't there yet, we are working toward making sure that when a customer contacts us we know exactly the right offer to provide them. After all, if they are contacting us, it's highly probable that they are actively looking for a financial product. We are utilizing our analytics to prompt our staff to offer just the right product.Catching the analytics feverIn addition, our early successes in marketing caught the attention of other units in the bank. A lot of other internal customers are looking for customer information that we might be able to supply. A good example is in the collections environment: We've unearthed some customer insights that allow collections to focus its efforts a little bit more in certain areas.There is one area that we aren't that focused on yet – the whole big data area. We're a midsize financial institution in a country of four million people. Maybe it is because the analytics solution we've deployed is taking care of our needs so well that we aren't looking to adopt a big data solution right now. It is definitely something we're watching, though.If you're ready to take the next step in your career, browse our marketing and insight jobs. Click here for the article on the web.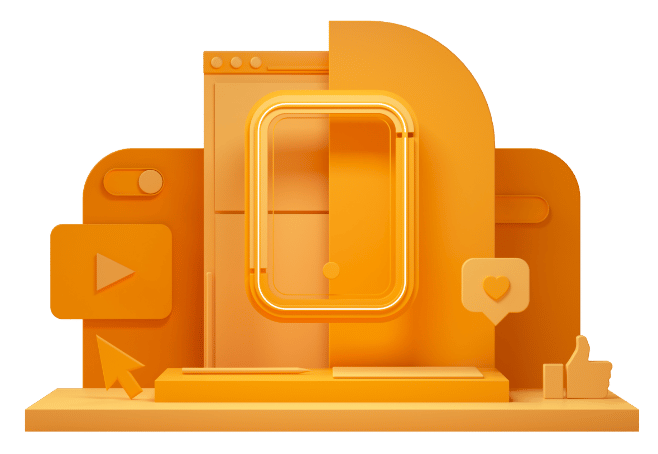 CAN'T FIND THE RIGHT OPPORTUNITY?
If you can't see what you're looking for right now, send us your CV anyway – we're always getting fresh new roles through the door.