INSIGHT CONSULTANT
UP TO £60,000k, BONUS, 25 DAYS HOLIDAY, HYBRID WORKING
FARRINGDON BASED
We're working with a boutique research consultancy who work with some of the biggest brands in the world. They specialise in market research and insights across several verticals including brand, innovation, and consumer journey. They use an exciting mix of both quantitative and qualitative research to provide clients with the best experience possible.
THE ROLE:
The Consumer Insight Consultant will have the following responsibilities:
Be fully involved in projects from start to finish.
Help create proposals and be a point of contact for clients.
Making use of both quantitative and qualitative methodologies
Present insights and recommendations to clients for project debriefs.
YOUR SKILLS AND EXPERIENCE:
The Insight Consultant will have:
Knowledge of both qualitative and quantitative research methodologies
Great communication skills
Experience generating key and actionable insights from data.
experience presenting to clients/senior stakeholders.
Experience working in an agency/consultancy.
THE BENEFITS:
A salary up to £60k
Discretionary bonus
Hybrid working
25 holiday days
Pension
THE PROCESS:
1st stage - Interview with the hiring manager, discussion around experience and a chance to learn about the role/organisation.
2nd stage - F2F interview with a data task and competency-based questions.
Please register your interest by sending your CV to Jack Gould via the apply link on this page.

How to Break into the Data Industry: Career Advice from Analytics Manager Simon Kelly
The Data and Analytics market is growing rapidly.
By 2030, the global market size for Data and Analytics is projected to reach £266 billion, a CAGR of nearly 30%. This increasing popularity has made the Data and Analytics space extremely competitive and difficult to break into.
Because of this, one of our consultants, Emma Johnson, spoke with hiring manager Simon Kelly to learn how they managed to navigate through this extremely competitive field when they first started.
Kelly is an Analytics Manager who works at Entain, and has been in Data & Analytics since 2011. Kelly has had a very successful career working within Credit Risk, Finance, and now Gambling. Here's a summary of Kelly and Johnson's discussion, along with some key insights from their conversation.
Background on Simon Kelly
Q: How did you get into Data and Analytics?
A: After University, I went travelling the world for the most part of a year. Before travelling I went back home and worked in a call centre at Capital One as I knew people there and knew it was a reputable company. After travelling, I joined Capital One again and started in Operations and quickly worked my way up.
It got to the point where with my degree and my background in being naturally good at maths, it meant I was getting more involved with Excel in building reports and working with the analysts. So, I spoke with my boss at the time, who was great, and they created a role for me. This role was a junior analyst role but in between Operations and Analytics, and gradually I was doing more hardcore analytics stuff, including data analyst type (forecasting/controls & MI report building) tasks and more strategy, and it built from there.
Insight #1: You don't need a technical degree to get into data analytics
Q: What did you study at university?
A: I started off in Mining Engineering which involved a lot of Physics, Chemistry and Maths. After studying this for a year I realised this wasn't quite the right fit and then moved to Accounting and Finance.
Shortly after the change, I realised I wanted to open it up into business more generally as I wasn't sure that I wanted to be an accountant or to limit future career opportunities. So, I ended up with a business degree but there were still lots of elements of economics and accountancy in that too.
Insight #2: What you do need, is a love for problem-solving  
Q: What has kept you in Data & Analytics?
 A: I guess quite simply like just being able to understand things and the problem-solving aspect is very rewarding. Data is usually the way to at least get some insight into things within a business and then you can brainstorm and talk to others and figure out what's really happening. But data is the key to unlocking that and there's often so much variety within that as well. Sometimes it's challenging to get what you want out of the data, but once you do it usually makes sense, or it is it's a starting point, something that you can focus on and then bring in other information to figure out what's going on.
Insight #3: Data without context is useless
Q: What's the most important advice would you tell your younger self?
 A: I guess the key thing is when we think about data, data in isolation isn't very valuable. You need to understand the context of it. You could be a great coder but if you can't say what the insight is, (the 'so what') i.e. what does that mean to the business/customer then the data in itself is only so valuable. Do that storytelling and understand it in the business and customer context, without that there's only so far you can go with purely just data.
Insight #4: When interviewing for a role. don't hold back on your answers – hiring managers want to hear your thought process
Q: What advice would you give to candidates interviewing?
A: Don't hold back. I think sometimes we push to try to get insight from candidates because we think they know it. But maybe they are reluctant to just go out there and say it for fear of saying the wrong answer. A lot of the time we're not necessarily looking for the right answers. It's more on the critical thinking and point of view of how they got to the answer.
So, if we ask a question, you're not sure about, then take us through your thought process explaining bit by bit. And if it's to go down a path and it's not quite on track with what we're looking for, it doesn't give us enough to get a gauge of your thought process, we'll ask you a slightly different question to try to bring you back on track. As a hiring manager, understanding this whole process and how a candidate got to an answer, even if it's completely different to what we expect is way, way better than just saying, oh, I'm not sure.
Insight #5: Data skills are transferable across different industries
Q: What made you make the change from Credit Risk/Finance to working with Gambling? 
A: The change of industry was quite natural because even though I was in credit risk and finance, it was more Consumer Finance – Collections and Recoveries. So, trying to understand people/customers and their financial situation and how can the Creditors help them identify them, segment them, and help them.
In a similar lens what we do in Safer Gambling is the same sort of thing. Trying to identify people who we should be protecting more. Using data to understand a customer's affordability. Are we doing things correctly and for the benefit of the business and customer? It's quite similar in that sense. It's just identifying and understanding that customer using data and helping make the situation better.
Insight #6: You don't need to know exactly where you're going next
Q: Where do you see yourself in 5 – 10 years' time?
A: I'm really enjoying Entain and my role at the moment but longer term, I'm not solely set on one industry or one company or anything like that, so who knows? I want to ensure there's progression, that I'm enjoying the role that I'm doing, and that it's a nice balance of challenging and rewarding – then I'll continue to be happy. There's no title that I'm aiming for anything like that, I just want a fulfilling and varied role where I can make a difference and slowly continue to progress from a career point of view.
Are you a data professional that's looking to make a career change, or break into the industry? Get in touch today.

Scary Early: Holiday Marketing & Analytics Long View Timing to Touchpoints
Halloween isn't just for kids anymore and marketers and retailers are taking note. Now, it's about the experiences, being together, and having a scary good time on a small scale.  Holiday shopping is happening earlier and it's just not in the purview of Black Friday and Christmas shopping. Wondering what's changed and what the crystal ball may hold for future Halloween holiday Marketing & Analytics?
So, we reached out to some professionals in the retail and marketing industries asking for their take on the change in holiday shopping from Halloween onward. From early shopping to slowed spending against rising prices, as people cut back their holiday spending.
Marketing & Analytics Insights from the Field
"Now that the pandemic is considered over, people are ready to get back into the swing of normal holiday festivities. We're seeing a trend in early shopping this year, which is likely to stick around for the next year or two." says James Green, Owner, Cardboard Cutouts.
"The biggest game-changer we've noticed has been that this year, holiday-related searches are happening a lot sooner/further in advance than in previous years, showing that people are really excited to celebrate Halloween and the holidays this year.
Halloween searches started in July this year to really pick up steam, showing us people are really planning in advance." adds Laura Rike, Pinterest Coach at laurarike.com.
"Consumers are feeling the impact of rising prices as they prepare to shop for the upcoming holiday season – and this year's spooky fall festivities are no exception.
84.51°, the Cincinnati-based Data powerhouse that helps Kroger and its partners create customer-centric shopper journeys, has captured consumer insights that show many people are looking to cut back on Halloween festivities this year, especially in these particular areas:
Halloween décor (41%)
Candy (33%)
Costumes (24%)
Food for gatherings (23%)
Beverages for gatherings (18%)
31% say they don't plan to celebrate Halloween at all.
But for those who are, here's how they're planning to spend the night:
Staying home and handing out candy (33%)
Going trick or treating in their neighbourhood (22%)
Going to a trick or treating event (school, church, zoo, shopping area) (16%)
Going to a Halloween party (16%)
Going trick or treating in someone else's neighbourhood (12%)"
Halloween Marketing Has Shifted from Candy Grabs to Experiences
"In the past, Halloween was primarily about buying products such as costumes and candy. However, now, many marketers are focused on creating unique and memorable experiences for their customers. This can be seen in the rise of Halloween-themed events, activities, and attractions. By creating an immersive and exciting experience, marketers can capture the attention of potential customers and stand out from the competition." says Brandon Wilkes, Marketing Manager @ The Big Phone Store.
So, this year and coming years may be just the beginning for the hospitality industry to level up their experiential offerings.
According to Ajitesh Agarwal, Associate Director, Marketing, Knowledge Excel social media has played a pivotal role in the evolution of Halloween marketing. Below are some trends to watch.
"In 2022, consumers in the United States are expected to spend an all-time high of $10.6 billion for the Halloween season, according to Statista. Hotels want in on the action and many have created special packages designed to entice Halloween enthusiasts to their properties. Hotels across the country are offering tea parties with a haunted twist, featuring exclusive spooky bar & food menu items. Follow up on these unique venues across the country, from a Mad Hatter-Esque underground bar in Downtown Los Angeles and an exquisite grand ballroom in San Diego to a wickedly enchanting tearoom in Atlanta."
Three Analytics Trends for 2022 and Beyond
The way we do business has changed irrevocably, and everyone is adapting. Customers have a variety of touchpoints and channels to choose from when they make purchasing decisions, and that means marketers must shift, too. There's a lot to juggle now and navigating the long view from timing to touchpoints can be daunting.
Here are three trends to watch:
Decentralized Customer Engagement
Podcasts, streamed media and more offer a host of new opportunities to engage new and diverse demographics to reach more customers. Widening the reach can give Analysts additional insights into what customers most want and where they want to find it.
Time to Rethink, Refresh, and Reboot Your SEO
SEO platforms are increasing their Analytics features and considering searching on other social media platforms such as Pinterest and Instagram.
Diversity Initiatives Attract and Retain Analytic Talent
Analytic insights are drawn from a variety of industries. It's important to consider as job seekers shift into the tech talent pool and realize what insights they can offer from their unique experiences.
Looking for top talent to take your business to the next level when it comes to Data and Analytics? Contact one of our expert consultants to learn more about finding and retaining top talent in the industry.
If you're interested in Advanced Analytics, Big Data, Business Intelligence, and more, Harnham may have a role for you.
Check out our latest Advanced Analytics jobs or contact one of our expert consultants to learn more:
For our West Coast Team, contact us at (415) 614 – 4999 or send an email to sanfraninfo@harnham.com.
For our Arizona Team, contact us at (602) 562 7011 or send an email to phoenixinfo@harnham.com.
For our Mid-West and East Coast teams contact us at (212) 796-6070 or send an email to newyorkinfo@harnham.com.
Quotes have been edited for content and clarity.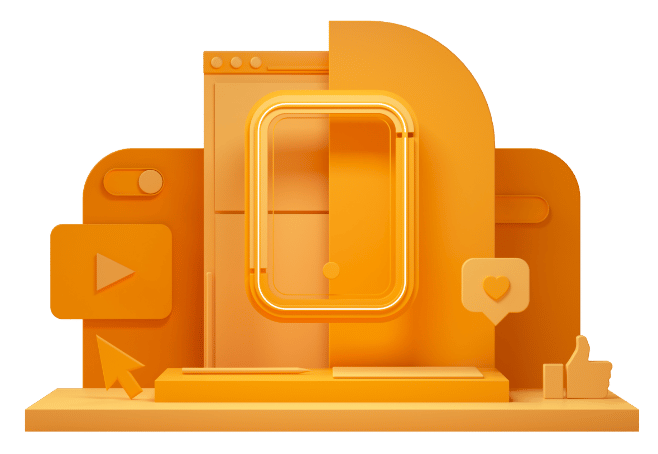 CAN'T FIND THE RIGHT OPPORTUNITY?
If you can't see what you're looking for right now, send us your CV anyway – we're always getting fresh new roles through the door.