Insight Consultant (French, Italian or German speaking)
INSIGHT CONSULTANT
£30,000k - £40,000k, HYBRID WORKING, PENSION
LONDON BASED
I'm working with a boutique digital insight consultancy who work across a range of sectors including FMCG, telecoms, retail, and social research. They're looking for a consultant who will be fully embedded into one of the largest FMCG brands in the world. You'll have the opportunity to focus on consulting and overall brand strategy for the business.
THE ROLE:
The Insight Consultant will have the following responsibilities:
Consistently deliver analysis and strategic insights, working across multiple projects at once
Work with analysts and other stakeholders to helps solve business problems and shape business strategy.
Work across other internal teams to help come up with actionable insights.
Present to clients in a story-telling manner.
YOUR SKILLS AND EXPERIENCE:
The ideal Insight Consultant will have:
Familiarity with both quant and qual methodologies
Great comms
Ability to generate actionable insights.
Fluency in German, Italian or French is essential
Experience with social insights and social listening tools such as brandwatch
THE BENEFITS:
A salary up to £40k
Hybrid working
Pension
Other great company-related benefits.
Please register your interest by sending your CV to Jack Gould via the apply link on this page.

The German Market: Businesses Need To Adapt Or Miss Out On The Best Tech Talent | Harnham Recruitment post
After moderate market movement in the spring, the tech recruitment market in Germany is seeing more significant movement now, as businesses align their budgets and headcount for 2022. But there remains a real shortage of tech talent in all parts of the sector, from Data-Science and Software Engineering to Data Intelligence and Marketing Insights.Recent research conducted by the Berlin office highlights that hybrid and remote working options, as well as growth and upskilling potential, are the most important deciding factors in the German job market right now. The only distinct difference between those surveyed was in long term financial incentives – men preferred a workplace bonus, women regard a workplace pension and insurance benefit as a bigger priority when considering a job move. That aside, flexible working and maintaining a good work-life balance are set to stay. In this respect, Germany faces a particular challenge as culturally, onsite teams and face-to-face working relationships have always been of high importance to efficient operations. In addition, many players need to rely on a hybrid working model asking employees to come in at least some of the time which is additionally challenging due to the remote location of a lot of companies. Added to this, the country specific issues that Germany faces are likely to present ongoing challenges as we move into 2022. Germany has the broadest range of company type, size and structure in the world and the wide cultural and ethnic diversity creates a non-homogeneous market with micro-markets that need a bespoke approach when it comes to tech recruitment.Big Businesses slow to react The speed at which German businesses can react to environmental change is affected by high employee participation in Trade Unions and works councils (Betriebsräte). Change can be slow, even under normal circumstances, regardless of how much or fast leadership want to act. Listed businesses find it difficult to turn the ship around quickly. The logistical challenges combined with the need for larger organisations to shift their cultural mindset and tech environments are significant barriers to change.At the other extreme, however, SMEs that are much more agile and flexible are seeing this time as a real opportunity to attract the best tech talent, many of whom were more interested in the stability of roles in larger organisations. But times have changed, people want more control over their working conditions and greater transparency regarding outlook and overall company strategy when it comes to the data journey. More than ninety per cent of German businesses are SMEs (the highest ratio in the world) which makes the recruitment market exciting right now. It continues to be a candidate led market. The pandemic effect on BusinessEmployers were affected differently during the pandemic. Tech service providers, e-commerce businesses and retailers that already had online sales operations saw business go through the roof as consumer behaviours changed and shopping migrated online. Digital Marketing and Data Insights roles were in demand as retail businesses scaled up in response. This huge growth combined with the shortage of candidates as those in secure jobs sat tight.  Those that did move, became quicker in their decision-making. Where we were used to seeing a steadily moving market, candidates taking their time deciding whether a role might right for them, things sped up.  Work-life balance, location and job security were all major factors in the market, so those smaller, more agile clients that were quick to offer these things became very attractive to candidates who might have otherwise taken their time.Businesses that are less invested in their tech infrastructure or failed to upscale the backend were hit particularly hard.  Some innovative start and scale-ups providing solutions at the point of sale such as hard- and software, went into hibernation. Where previously data architects and data engineers were not regarded as critical to business growth due to a focus on adding features and growing the userbase, are now quickly becoming integral to operations.  Now the exponential growth phase has plateaued, the last 6 months has seen businesses investing in data initiatives to transform their operations. Those strategic businesses with the foresight to address this were able to weather the storm, those that did not faced real pressure, some even went into liquidation. The tech start-up space has been largely dormant as venture capital and private equity was hard to come by. We expect to see that pivot both in response to the pandemic spawning entrepreneurs and as gaps in the market for digital solutions are realised. Future-ProofingHaving taken stock, and with lessons learned, those businesses that have survived the pandemic are future-proofing, investing in data initiatives around more robust infrastructures. Data Engineers, Software Engineers, DevOps and platform teams are high in demand and the recruitment market is running hot. The more classic customer-focused roles are also being advertised – Data Scientists, Social Media Analysts, Multi-Channel Marketing, Data Insights.New Roles in TechAs mentioned by my Nordic colleague Amanda Snellman there is an interesting evolution in tech. Brand led businesses are looking to their marketing teams to find ways to maintain a competitive advantage in the market are actively seeking talent to bridge the gap between Data and Marketing where candidates can speak the language of both disciplines. This is one of the more positive outcomes of the pandemic – silos are being broken down and operations are moving towards multi-disciplined product teams that are charged with budgets and responsibilities. These hybrid roles (Data Managers, Product Managers, Product Owners and similar) are falling out of the need for candidates who can understand the analysis, see the potential data can have in responding to consumer needs and who are able to transform those insights into actionable measures that can move businesses forward in a meaningful way. Data Scientists and Analysts who have a real understanding of what data can do to solve consumer problems and help a business grow.  The Ripple EffectThe ripple effect of the pandemic will be felt for years to come. Currently, businesses are reacting out of necessity. The pandemic has resulted in many data initiates being prioritised. Those tech projects which may have taken several years to reach the top of the business agenda are now a huge focus. Communication is easier, and online meetings facilitate decision-making. But with home and work lines becoming more blurred and employees being looped in 24/7 the next pandemic may be burnout. Is remote working here to stay?Absolutely yes, despite the downsides. There is a slow realisation that if there is an internet connection, and a candidate can work, they can be based anywhere. Big businesses need to get on board with that to secure the best talent. There has always been remote working in tech and German businesses have long looked to other countries to fulfil their tech recruitment needs. Change was already happening; the pandemic has just exaggerated the curve. How can businesses make themselves more attractive in 2022?Going into 2022, choice will be key. Candidates have been in short supply for some time and as the German market approaches year-end this remains unchanged. As always, we continue to be selective in who we send to interview, which our clients appreciate, and most we put forward get to interview. Once at this stage, if hiring managers be open-minded to candidates' requirements and respond accordingly then there will be measurable success in recruitment. The candidate led market is here to stay for some months yet.Looking to build out your data team? Get in touch with one of our expert consultants. Looking for your next opportunity? Check out our Data jobs in Germany. 

Three Reasons Why Munich Is The Place To Be For Data Analysts | Harnham Recruitment post
As one of the world's largest economies, Germany continues to attract tech talent from all over the world, and has even overtaken the UK in terms of intra-Europe tech immigration in recent years. Whilst Berlin may be the first place that comes to mind when thinking of places to live as a Data Analyst in Germany, with its numerous start-ups and international culture, there are several reasons why you should also consider the southern gem of Munich. Here are three of the best:
A First-Class Quality Of LifeWhile the first thing that comes to mind when thinking of Munich is often the world famous Oktoberfest and the beer induced crowds packed into small beer tents paying the equivalent of a year´s salary for a pint, this is not the only thing Munich has to offer. During the other 349 days of the year when Munich is not packed with Lederhosen-wearing crowds from all over the world, it is a tranquil, green place to live. Munich is home to a number of large parks, including the beautiful Englischer Garten, Museums and a number of non-beer related cultural events throughout the year. It's also the third largest city in Germany and, as such, has all the benefits that big city life has to offer. However, nature is never far away, with a beautiful mountain landscape just on the horizon, including the tallest mountain in Germany, the Zugspitze, which sits only 90 km away. On top of this, the transportation system in Munich is one of the best in the country; clean, efficient and so simple to use, it actually makes commuting bearable. 
Expansive Opportunities Most major European cities have seen a boom in the tech market in recent years and Munich is no exception. Not only home to some of the biggest global and German players such as Amazon, MunichRE, Man, Allianz and Linde, the city is also seeing an increasing amount of investment in tech start-ups. This has led to tech talent, particularly Data & Analytics talent, being highly sought after by a number of the country's biggest and best employers. And healthy competition means even healthier salaries. Even though Munich doesn't have the lowest cost of living around, the average pay for Data Analysts is higher than in most other German cities, meaning you'll get to make the most of your time away from the office. 
A Thriving International CultureWith 25-38% of Munich´s residents originating from other nations, more and more companies, big and small, are open to welcoming English speakers into their teams. While the culture in Munich still makes it easy to immerse oneself into the German language and culture, the city is also very welcoming to its international inhabitants. Of course not everyone can speak English, but it is surprising how many people do. This makes getting around as a non-German speaker that much easier, especially considering that the Bavarian version of German can sometimes feel like a completely different language to what is spoken by the rest of the country. Like every country, different cities attract different personalities and find the right place for you is crucial before making a move. But, with its high quality of life, great job prospects and international culture, Munich certainly has a lot to offer for any Data Analyst looking to move to or within Germany. If you're considering making a move to Munich, take a look at our latest opportunities, or get in touch and we can discuss what could work best for you. 

How to Break into the Data Industry: Career Advice from Analytics Manager Simon Kelly
The Data and Analytics market is growing rapidly.
By 2030, the global market size for Data and Analytics is projected to reach £266 billion, a CAGR of nearly 30%. This increasing popularity has made the Data and Analytics space extremely competitive and difficult to break into.
Because of this, one of our consultants, Emma Johnson, spoke with hiring manager Simon Kelly to learn how they managed to navigate through this extremely competitive field when they first started.
Kelly is an Analytics Manager who works at Entain, and has been in Data & Analytics since 2011. Kelly has had a very successful career working within Credit Risk, Finance, and now Gambling. Here's a summary of Kelly and Johnson's discussion, along with some key insights from their conversation.
Background on Simon Kelly
Q: How did you get into Data and Analytics?
A: After University, I went travelling the world for the most part of a year. Before travelling I went back home and worked in a call centre at Capital One as I knew people there and knew it was a reputable company. After travelling, I joined Capital One again and started in Operations and quickly worked my way up.
It got to the point where with my degree and my background in being naturally good at maths, it meant I was getting more involved with Excel in building reports and working with the analysts. So, I spoke with my boss at the time, who was great, and they created a role for me. This role was a junior analyst role but in between Operations and Analytics, and gradually I was doing more hardcore analytics stuff, including data analyst type (forecasting/controls & MI report building) tasks and more strategy, and it built from there.
Insight #1: You don't need a technical degree to get into data analytics
Q: What did you study at university?
A: I started off in Mining Engineering which involved a lot of Physics, Chemistry and Maths. After studying this for a year I realised this wasn't quite the right fit and then moved to Accounting and Finance.
Shortly after the change, I realised I wanted to open it up into business more generally as I wasn't sure that I wanted to be an accountant or to limit future career opportunities. So, I ended up with a business degree but there were still lots of elements of economics and accountancy in that too.
Insight #2: What you do need, is a love for problem-solving  
Q: What has kept you in Data & Analytics?
 A: I guess quite simply like just being able to understand things and the problem-solving aspect is very rewarding. Data is usually the way to at least get some insight into things within a business and then you can brainstorm and talk to others and figure out what's really happening. But data is the key to unlocking that and there's often so much variety within that as well. Sometimes it's challenging to get what you want out of the data, but once you do it usually makes sense, or it is it's a starting point, something that you can focus on and then bring in other information to figure out what's going on.
Insight #3: Data without context is useless
Q: What's the most important advice would you tell your younger self?
 A: I guess the key thing is when we think about data, data in isolation isn't very valuable. You need to understand the context of it. You could be a great coder but if you can't say what the insight is, (the 'so what') i.e. what does that mean to the business/customer then the data in itself is only so valuable. Do that storytelling and understand it in the business and customer context, without that there's only so far you can go with purely just data.
Insight #4: When interviewing for a role. don't hold back on your answers – hiring managers want to hear your thought process
Q: What advice would you give to candidates interviewing?
A: Don't hold back. I think sometimes we push to try to get insight from candidates because we think they know it. But maybe they are reluctant to just go out there and say it for fear of saying the wrong answer. A lot of the time we're not necessarily looking for the right answers. It's more on the critical thinking and point of view of how they got to the answer.
So, if we ask a question, you're not sure about, then take us through your thought process explaining bit by bit. And if it's to go down a path and it's not quite on track with what we're looking for, it doesn't give us enough to get a gauge of your thought process, we'll ask you a slightly different question to try to bring you back on track. As a hiring manager, understanding this whole process and how a candidate got to an answer, even if it's completely different to what we expect is way, way better than just saying, oh, I'm not sure.
Insight #5: Data skills are transferable across different industries
Q: What made you make the change from Credit Risk/Finance to working with Gambling? 
A: The change of industry was quite natural because even though I was in credit risk and finance, it was more Consumer Finance – Collections and Recoveries. So, trying to understand people/customers and their financial situation and how can the Creditors help them identify them, segment them, and help them.
In a similar lens what we do in Safer Gambling is the same sort of thing. Trying to identify people who we should be protecting more. Using data to understand a customer's affordability. Are we doing things correctly and for the benefit of the business and customer? It's quite similar in that sense. It's just identifying and understanding that customer using data and helping make the situation better.
Insight #6: You don't need to know exactly where you're going next
Q: Where do you see yourself in 5 – 10 years' time?
A: I'm really enjoying Entain and my role at the moment but longer term, I'm not solely set on one industry or one company or anything like that, so who knows? I want to ensure there's progression, that I'm enjoying the role that I'm doing, and that it's a nice balance of challenging and rewarding – then I'll continue to be happy. There's no title that I'm aiming for anything like that, I just want a fulfilling and varied role where I can make a difference and slowly continue to progress from a career point of view.
Are you a data professional that's looking to make a career change, or break into the industry? Get in touch today.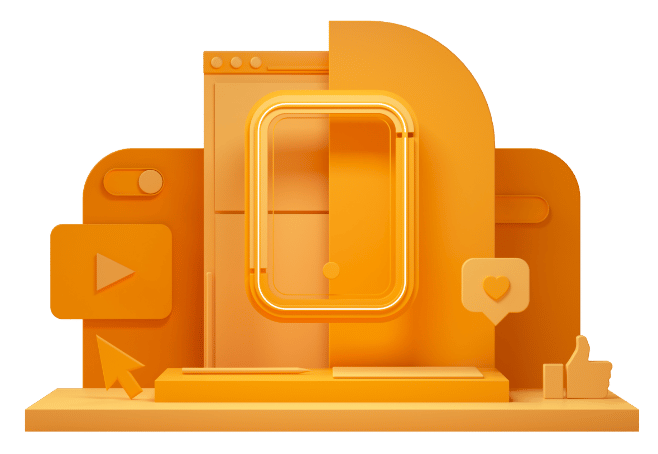 CAN'T FIND THE RIGHT OPPORTUNITY?
If you can't see what you're looking for right now, send us your CV anyway – we're always getting fresh new roles through the door.