Bristol / £35000 - £45000 annum
INSIGHT ANALYST
UP TO £45,000
BRISTOL
Harnham is working exclusively with an innovative agency, looking to expand their data and analytics offering. The company is working exclusively with a household name client and is looking for an Insight Analyst to accelerate their business through in-depth campaign and customer analysis, using SQL.
THE ROLE AND RESPONSIBILITIES:
The Insight Analyst is a critical role within a team that is focussed on high quality campaign reporting and analysis. In the Insight Analyst role, you will be working with a team, including the client, that has thirst for insights and recommendations. The specific responsibilities will be as follows:
Provide high-quality campaign reporting and analysis, collaborating with the client and our internal teams to deliver actionable insights
Utilize subject matter expertise to recommend appropriate control group/fallow cell methodologies
Produce efficient and easy to read code to export data into reporting tools, and schedule reports using the appropriate software
Maintain the highest standard of data quality through subject expertise and spot checks
Conduct A/B variant testing and create insight packs for campaigns
Present results to stakeholders of all seniority levels with leadership support, overlaying a commercial lens to the results and identifying what they mean for the business
Use expertise to target campaign selections, actively seek opportunities for the business to add value through analytics, and keep up-to-date with the latest analytics and machine learning techniques
Play a key role in implementing new technologies and analytical methods.
YOUR SKILLS AND EXPERIENCE:
The Insight Analyst will have the following skills:
Have experience with data visualization and all things reporting
Have experience working with retail datasets
Possess direct marketing analytics experience
Have at least 2 years' SQL coding experience (MySQL or equivalent)
Have at least 2 years' experience of reporting using one of Data Studio, Tableau, Power BI
R/Python experience is preferable but not essential
Previous agency background is a plus
THE BENEFITS:
The successful Insight Analyst will receive a salary of up to £45,000, plus an array of additional benefits.
INTERVIEW PROCESS:
The interview process has two stages, with the final interview ideally taking place in the Bristol office. The process includes an interview with the hiring manager and other stakeholders, and a task interview.
HOW TO APPLY:
Please register your interest by sending your CV via the apply link below.

VP of Engineering – Machine Learning
Cupertino
$250000 - $300000
+ Data & Technology
Permanent
Cupertino, California
VP of Engineering – Machine Learning
Healthcare
Hybrid – San Francisco Bay Area, South Bay
$250K-$300K Base Salary + BONUS + EQUITY + BENEFITS
Are you seeking an opportunity to work with an exclusive tech startup? This fast-growing health tech startup is looking for a leader to head up their full engineering and data science team!
THE COMPANY
This health tech start up is a growing company with backing from some of the largest players in the Bay Area tech space. The executive team includes leaders from both top health tech start ups and larger healthcare enterprise companies. The team currently growing in all areas of machine learning, data engineering, software engineering, and more.
THE ROLE
As an VP of Engineering, Machine Learning you will…
Build and manage a world-class team of data engineerings, MLOps engineers, machine learning engineers, and data scientists
Guide the team to architect and build an entire health system AI Engineering platform that allows for deployment and scalability of machine learning models
Work with the team to build tools and capabilities that help with data ingestion to feature engineering, to data management, and organization
Oversee data scientists that will work with EMR / EHR data to build end to end models on the platform in areas of personalization, recommendation, and search
Build tools and capabilities for distributed optimization
Work with stakeholders across the org to understand how to support their teams
Build tools and capabilities for model management and model performance monitoring
YOUR SKILLS AND EXPERIENCE:
10+ years of full-time experience, 5+ years in management
Prior health tech experience working with providers and patients
Experience working with EMR / EHR data to build solutions
Must have experience building and working with healthcare systems
Experience and understanding of the entire machine learning pipeline from data ingestion to production and scalability
Prior machine learning operations, software engineering, and architecture experience
Experience with large-scale systems in deployment
Prior experience architecting and building an AI platform that supports productionization of ML models
THE BENEFITS:
· Competitive Salary: $250K-$300K + BONUS + EQUITY + BENEFITS
· Equity in a fast-growing start-up
· Comprehensive benefits package
· And much more!
HOW TO APPLY:
Please register your interest by sending your Resume to Kris Chung via the Apply link on this page.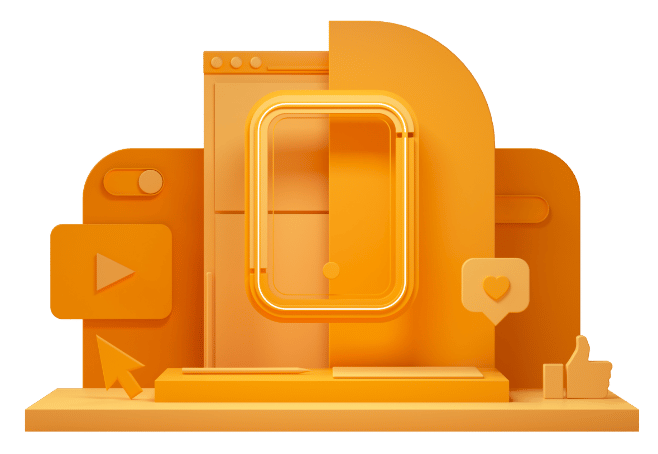 CAN'T FIND THE RIGHT OPPORTUNITY?
If you can't see what you're looking for right now, send us your CV anyway – we're always getting fresh new roles through the door.