Title: Head of Product - Healthcare (B2B Experience)
Location: The Netherlands
Salary: €130,000
THE COMPANY
This company are seeking a highly experienced and visionary Head of Product to lead the healthcare team in the B2B space. This role requires a deep understanding of the healthcare industry, as well as proven experience in developing and delivering successful B2B products and solutions. As the Head of Product, you will play a critical role in shaping our product strategy, driving innovation, and ensuring customer satisfaction.
THE ROLE
Responsibilities:
Lead the product management team, providing strategic guidance and mentoring
Develop and execute the product roadmap, aligning it with the overall business strategy and goals
Conduct market research and analysis to identify customer needs, market trends, and competitive landscape
Collaborate with cross-functional teams, including engineering, design, sales, and marketing, to drive product development and launch initiatives
Define product requirements, features, and functionality, ensuring they are aligned with customer needs and business objectives
Drive product innovation and differentiation, leveraging your deep knowledge of the healthcare industry and B2B market
Build and maintain strong relationships with key stakeholders, including customers, partners, and industry experts
Monitor and analyze product performance, usage data, and customer feedback to identify areas for improvement and optimize product offerings
Stay up-to-date with industry trends, regulatory changes, and emerging technologies in the healthcare space
YOUR SKILLS AND EXPERIENCE
Requirements:
Bachelor's or Master's degree in Business, Healthcare Administration, or related field
Minimum of 8-10 years of product management experience, with a focus on B2B products in the healthcare industry
Proven track record of successfully developing and launching innovative products and solutions
Deep understanding of the healthcare industry, including knowledge of healthcare providers, payers, and regulations
Strong business acumen and ability to align product strategies with revenue goals
Excellent leadership and team management skills, with the ability to inspire and motivate cross-functional teams
Exceptional communication and presentation skills, with the ability to effectively convey complex ideas and concepts to both technical and non-technical stakeholders
Strong analytical and problem-solving skills, with a data-driven approach to decision-making
Experience working in an Agile development environment
Familiarity with product management tools and methodologies
If you are a strategic thinker with a passion for healthcare and a proven track record in driving B2B product success, I would love to hear from you. Join the dynamic team and make a significant impact on the future of healthcare! They offer a competitive salary, comprehensive benefits, and a collaborative work environment.

Senior Software Engineer
East London
£75000 - £85000
+ Data & Technology
Permanent
East London, London
SENIOR SOFTWARE ENGINEER
UP TO 85K + 18% BONUS
LONDON – HYBRID
Python, Flask, Fast API, Docker, Kubernetes, GCP, Cloud, Terraform, Jenkins, Azure DevOps
An International pharmaceutical company is hiring a Senior Software Engineer to join their growing team to work on R&D projects. They are seeking a motivated and experienced Software Engineer, looking for fast progression inside a dynamic and supportive team atmosphere. This team is in an expansion phase, and this is the ideal time to join the business!
THE ROLE:
As a Senior Software Engineer, you will have an expansive range of responsibilities, including:
Design, development and upkeep of required software using Python
Design, development and upkeep of essential microservices and API's
Maintaining and developing cloud technology in GCP
Supporting the Data Science & ML functions
Establishing and promoting the use of best practices in the software engineering life cycle
Mentoring Junior engineers and providing technical guidance
YOUR SKILLS & EXPERIENCE:
Essential:
Python
Flask
FastAPI
Terraform
Docker & Kubernetes
GCP or AWS or Azure
CI/CD – Jenkins or Octopus or Gitlab
Nice to have:
THE SALARY & BENEFITS
Salary is a maximum of 85k.
Bonus up to 20%
Enhanced Pension
Car allowance
26 days + bank holidays (increases each year)
INTERVIEW PROCESS (3 STAGES)
30 minutes (Intro chat and CV run-through with a few technical questions)
1h (Take home tech test)
1h30m (Panel interview)
HOW TO APPLY:
Please register your interest by sending your CV to Cormac Fagan via the Apply link on this page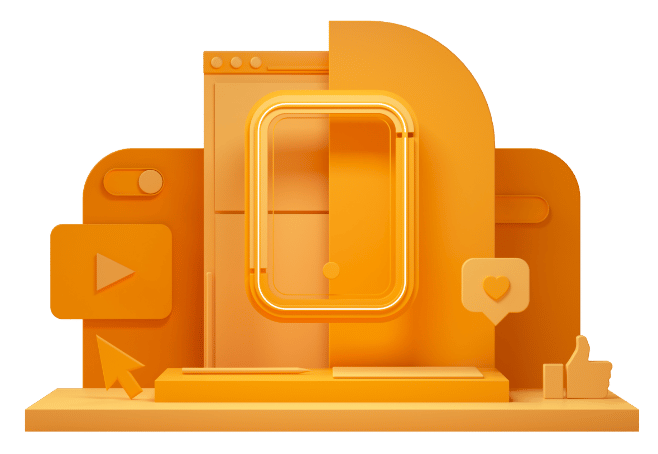 CAN'T FIND THE RIGHT OPPORTUNITY?
If you can't see what you're looking for right now, send us your CV anyway – we're always getting fresh new roles through the door.