Head of Product (Healthcare Software)
Leiden, South Holland / €120000 - €130000
Head of Product (Healthcare Software)
up to €130,000
Leiden (Hybrid)
Drive innovation and make a real impact as a Head of Product Management within Healthcare, leading the development of cutting-edge healthcare software products and transforming patient care. Join the team and take your career to the next level with this exciting opportunity!
The Company:
Our company is a leading provider of healthcare software solutions, revolutionizing the way healthcare pharma organizations deliver patient care. With a global presence and a commitment to improving healthcare outcomes, we empower healthcare professionals to enhance patient experiences and optimize operations.
The Role:
As a Senior Healthcare Software Product Manager, you'll lead the development of cutting-edge healthcare software products from ideation to launch, using agile scrum and design thinking methodologies. You'll drive the transformation of patient care, leveraging AI/ML technologies, cloud infrastructure, and SaaS platforms. In this fast-paced environment, you'll excel at stakeholder management and collaborate with cross-functional teams to deliver impactful solutions. This is an exciting opportunity to make a real impact and take your career to the next level.
Your Skill and Experience:
Possess 7+ years of work experience in a technical field, with a focus on developing and launching products/technologies related to healthcare software, AI/ML, cloud infrastructure, and SaaS.
Demonstrated ability to lead the development of product vision, go-to-market strategy, and design discussions. Utilize data, research, and market analysis to create strategic product roadmaps that align with the vision of transforming patient care.
Proficient in leading cross-functional teams to launch impactful healthcare software products by bridging the technical and business worlds.
Responsible for managing day-to-day technical and design direction for functional areas.
Benefits:
€130,000 basic salary
An excellent pension scheme.
Training opportunities.
How to Apply:
Please register your interest by sending your CV to Luc Simpson-Kent via the Apply link on this page.

Sustainable Software And The Future Of Our Planet | Harnham Recruitment post
"Keep 1.5 Alive" The 2015 Paris Agreement pledge that has become the battle cry of COP26, rings in our ears as leaders look at ways that countries and corporations can limit global warming to 1.5 degrees Celsius to mitigate the devastating effects of climate change. New analysis by the Climate Action Tracker calculates that the world is heading for 2.4C of warming and with that in mind the need to adapt and embrace technologies that tackle and reduce the impact of climate change, is ever more pressing.  The technology sector is well-placed to embrace data initiatives in support of a more sustainable future. Sustainable software and green data are emerging disciplines at the intersection of science, technology and climate science, which when considered as part of a business' wider Environmental Social and Governance (ESG) policy can help businesses play their part in the Global Development Goals.  The concept of sustainability is built around three pillars: ecological, economical, and social sustainability and there are a number of things to consider across the whole software lifecycle, from planning and programming, distribution and installation, usage, and disposal. Considering the first of these, the ecological impact of software, we can begin to see how sustainable software engineering can help bring positive change.  The ecological impact of software   Considering how to minimise resource and energy consumption are key.  As pointed out by the Harvard Business Review, on its own, software doesn't consume energy.  The problem lies within the way software is developed, used and stored.    Addressing hardware requirements  Software runs on hardware, and as more software is developed, the reliance on hardware increases. In an ideal world, software requires as little hardware capacity as possible, and is compatible with power save settings and facilitates the ability of individual components to make optimum use of working memory. Longevity is also key, with software updates often rendering it impossible on older hardware.    Improving software development  Asking what is the smallest possible environmental footprint that could be used to make an application to guide the first stages of the software development cycle, should be fundamental. Allowing Software Engineers the flexibility of trade-off software performance with environmental impact is key.  Using AI as an example, consider that training a single neural network model can emit as much carbon as five cars in their lifetimes, and the exponential increase in computational power required to run large AI training models, balancing performance against ecological impact might be a worthwhile consideration.    Data Storage  Not only might software development be a focus for businesses looking to improve their carbon footprint but also a consideration of data storage. Data centres consume about 2% of global electricity today; by 2030, they could consume as much as 8%. With modern applications often deployed over the cloud, factoring in software deployment methods and storage requirements might help turn curb this trend.  How Software Engineers can help make software accountable  The principles of Sustainable Software Engineering are a core set of competencies needed to define, build, and run sustainable software applications and companies have a duty to make software an integral part of their sustainability efforts.  By judging data and software's performance on its energy efficiency and by including green practices and targets in CIO performance reviews, business can help Keep 1.5 Alive.  If you have competencies in sustainable software development or a business looking to incorporate green data initiatives, take a look at our latest Software Engineer jobs. 

Is Product Analytics the new Digital Analytics? | Harnham Recruitment post
Following on from our exploration of what Digital Analytics is, and the exploration specifically of hiring Digital Insights Analysts in the North of England and Midlands, we wanted to take a look at Product Analytics, and how it differs from the standard Digital Analyst role.To help investigate the importance of Product Analytics in the current market, we have interviewed Nicky Tran, a Product Analyst at Virgin Media (Manchester).What Is A Product Analyst?In simple terms, a Product Analyst ''looks at the different products a company has, and then you are identifying which areas of the product can be improved or which areas can be optimised." While Digital Analytics can inform the product lifecycle, the interesting aspect to this role is, that unlike a traditional Web Analyst role, it is more of a hybrid role. Nicky emphasised that it is ''an upcoming sector within the analytics community'', providing an overlap between Digital Analytics, Customer Analytics and Data Science.The key skills and tools for this role are advanced SQL, Google Analytics, and AB testing. So how does this skillset differ from a traditional Web Analyst? Nicky suggests that while the core requirements are that of a Web Analyst, with a web role you would essentially just be using Google Analytics Data. However, as a Product Analyst, you would be using advanced SQL to access other data bases, and pull data from models, and therefore, "you are combining two sets of data to get a more insightful look".Why Is Product Analytics Important, And Why Are They Now Becoming More Prominent On The Market?Similar to Digital Analytics roles, it is clear that with the impending digital transformation, companies are becoming increasingly data-led, especially with regards to their digital platforms (and products).As a result of the pandemic, the digital space is so much more important than ever before. Therefore, to stay competitive, and to really understand the products from the consumer perspective, companies have to provide the most personalised customer experiences to acquire and retain their consumers. As Nicky mentions, 'It is definitely worth making an 'inventory' to see how to promote what you have – it is about personalising the customer journey'.What are employers looking for in a Product Analytics candidate?Product Analytics are great due to their hybridity. In the current market, where there are numerous jobs, and few candidates, a Product Analyst (technically strong in three areas) is a highly sought-after rarity.Businesses are becoming increasingly invested in Product Analytics and having a Product team that works alongside the Digital team can be beneficial; especially when companies need to stay competitive.What are Candidates looking for? Understanding the differences between a Digital Analyst, and a Product Analyst is key to understanding what a candidate is looking for. Nicky suggested that this Product Analyst role enabled her to be the 'bridge' between areas.So how does the future of a Product Analyst differ to that of the route of a Digital Analyst? For Nicky, this is one of the most important factors to being a Digital Analyst, as she has the option to go down the Data Science route in the future should she wish. The more technical skills she has as a Product Analyst means she is building up experience across different areas of Data & Analytics, giving her a slightly different career path, should she want to go down a more technical route.Why Choose A Product Analyst Role?"If you come from a technical background – maths, physics, computer science – and are interested in how the numbers are crunching, it is worth going into Product Analytics, as it needs a logical mathematics brain, to be able to convert it into a way which is useful to stakeholders."From speaking to Nicky, it is clear that Product Analytics is an up-and-coming role that people don't know enough about it.  Therefore, if you are curious about Product Analytics, or any of the different roles the market has to offer at the moment, as an employer looking for help hiring, or a candidate actively or passively looking for work, Harnham can help. Take a look at our latest Product Analytics jobs, or get in touch for more information on how we can support your hiring needs. 

What is Product Analytics?
What is product analytics?
Knowing how well, or not, your customers or service users interact and engage with a product is integral to the success of your business.
Whether it's a bed from a furniture store or a button on a website, having the insight to understand how easy it is to use or how desirable it is amongst your customer base, then enables teams to go back, tweak the product and optimise it to its full potential.
This is where product analytics comes into its own. Those working within the field – product analysts – are integral in increasing conversion rates – whether that's purchase rates or how user-friendly a product is – using a mixture of digital customer analytics and data science. From the NHS to Ikea, product analysts are highly sought after in nearly every industry as they strive to make their services and products the best they can possibly be.
What happens if work needs to be done on a product?
Initially, product analysts would undertake testing, such as AB testing, to decipher if there is a more favourable way of presenting the product or service to their customer base. They may also look at implementing tools such as personalisation, a newer capability on the market, to target their service to a specific user, making it more relevant and therefore able to boost conversion.
Once the product analysts have gathered any insights on what would optimise the tools, products, and services, these are then taken to stakeholders to kickstart the process of improvement. From here, updates are made by teams such as those in user experience (UX), and the product is re-launched and continually monitored.
The different arms of product analytics
Product Analytics, while seemingly a straightforward division of Data & Analytics, is extremely broad and split up into a multitude of sub-divisions. So, while all teams may be integral in spotting room for optimisation, their exact role will be different to another analyst.
For example, a trend analyst will analyse trends over a specific period, learning about those patterns and then optimising products or services for those times. Tesco, for instance, will be prepared to put the purchase button of turkey, pigs in blankets, and roasting potatoes at the front and centre of its website at Christmas.
Journey analysts however will measure where customers come from to engage with a product or service, be it a banner ad, an email, or a social media post. They'll also look at where in the customer journey purchasers or users drop off, finding kinks in the service experience that need to be ironed out.
How to get into product analytics
Like the sound of what a product analyst does? Here's how to work your way into the industry.
Most businesses will aim to hire individuals with an extremely proficient maths or statistics background; business analytics qualifications will also stand you in good stead as will data science. Additionally, you'll need to showcase a good understanding of SQL – the tool most frequently used within the sector.
Degrees are no longer as important as they once were, especially in the current climate where there are more vacancies than skilled candidates. Many businesses are far more open to hiring potential employees who hold a few crucial skills and then upskilling them as they go, rather than finding the polished product.
However, the division doesn't usually see graduate-level talent enter, it can take up to 18 months of work until candidates can think about becoming a product analyst. However, once you're there you can expect a starting salary of £35,000+ and the opportunities to reach up to £120,000 per year.
Product Analytics is a relatively new division within data and analytics, but one that is gaining traction at rapid rates. By 2028, the area is predicted to be worth $16.69bn as it gains popularity across businesses worldwide, helping them to both streamline and optimise their products and services.
If you are interested in entering the world of product analytics, please speak to one of our team today or take a look at our vacancies here.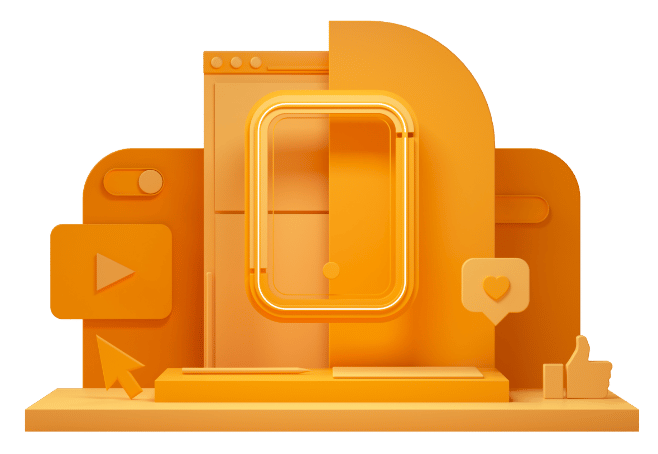 CAN'T FIND THE RIGHT OPPORTUNITY?
If you can't see what you're looking for right now, send us your CV anyway – we're always getting fresh new roles through the door.