Gibraltar / €86882 - €110050
HEAD OF PRODUCT
GIBRALTAR (1 DAY A WEEK)
£90,000
This role is an exciting opportunity for a product specialist with an interest in Fintech to be part of something huge
THE COMPANY
The company are an exciting startup, running a financial services app used by thousands regularly and expected to grow rapidly
THE ROLE
The day to day will involve:
Creating strategic roadmaps
Identifying new product partnerships
Recruiting and line managing product team
Make significant product decisions
Boost usability to increase number of regular buyers
SKILLS AND EXPERIENCE
You will need:
A decade's experience in financial services and product management
Payment Systems experience
Experience managing data and analytics
Expertise in customer lifecycle and behavioural analysis
BENEFITS
Hybrid working in Gibraltar
£90,000
Management
Upcoming startup with huge future
Relocation advice and support
HOW TO APPLY
Send your application to Harry via the link

Is Product Analytics the new Digital Analytics? | Harnham Recruitment post
Following on from our exploration of what Digital Analytics is, and the exploration specifically of hiring Digital Insights Analysts in the North of England and Midlands, we wanted to take a look at Product Analytics, and how it differs from the standard Digital Analyst role.To help investigate the importance of Product Analytics in the current market, we have interviewed Nicky Tran, a Product Analyst at Virgin Media (Manchester).What Is A Product Analyst?In simple terms, a Product Analyst ''looks at the different products a company has, and then you are identifying which areas of the product can be improved or which areas can be optimised." While Digital Analytics can inform the product lifecycle, the interesting aspect to this role is, that unlike a traditional Web Analyst role, it is more of a hybrid role. Nicky emphasised that it is ''an upcoming sector within the analytics community'', providing an overlap between Digital Analytics, Customer Analytics and Data Science.The key skills and tools for this role are advanced SQL, Google Analytics, and AB testing. So how does this skillset differ from a traditional Web Analyst? Nicky suggests that while the core requirements are that of a Web Analyst, with a web role you would essentially just be using Google Analytics Data. However, as a Product Analyst, you would be using advanced SQL to access other data bases, and pull data from models, and therefore, "you are combining two sets of data to get a more insightful look".Why Is Product Analytics Important, And Why Are They Now Becoming More Prominent On The Market?Similar to Digital Analytics roles, it is clear that with the impending digital transformation, companies are becoming increasingly data-led, especially with regards to their digital platforms (and products).As a result of the pandemic, the digital space is so much more important than ever before. Therefore, to stay competitive, and to really understand the products from the consumer perspective, companies have to provide the most personalised customer experiences to acquire and retain their consumers. As Nicky mentions, 'It is definitely worth making an 'inventory' to see how to promote what you have – it is about personalising the customer journey'.What are employers looking for in a Product Analytics candidate?Product Analytics are great due to their hybridity. In the current market, where there are numerous jobs, and few candidates, a Product Analyst (technically strong in three areas) is a highly sought-after rarity.Businesses are becoming increasingly invested in Product Analytics and having a Product team that works alongside the Digital team can be beneficial; especially when companies need to stay competitive.What are Candidates looking for? Understanding the differences between a Digital Analyst, and a Product Analyst is key to understanding what a candidate is looking for. Nicky suggested that this Product Analyst role enabled her to be the 'bridge' between areas.So how does the future of a Product Analyst differ to that of the route of a Digital Analyst? For Nicky, this is one of the most important factors to being a Digital Analyst, as she has the option to go down the Data Science route in the future should she wish. The more technical skills she has as a Product Analyst means she is building up experience across different areas of Data & Analytics, giving her a slightly different career path, should she want to go down a more technical route.Why Choose A Product Analyst Role?"If you come from a technical background – maths, physics, computer science – and are interested in how the numbers are crunching, it is worth going into Product Analytics, as it needs a logical mathematics brain, to be able to convert it into a way which is useful to stakeholders."From speaking to Nicky, it is clear that Product Analytics is an up-and-coming role that people don't know enough about it.  Therefore, if you are curious about Product Analytics, or any of the different roles the market has to offer at the moment, as an employer looking for help hiring, or a candidate actively or passively looking for work, Harnham can help. Take a look at our latest Product Analytics jobs, or get in touch for more information on how we can support your hiring needs. 

What is Product Analytics?
What is product analytics?
Knowing how well, or not, your customers or service users interact and engage with a product is integral to the success of your business.
Whether it's a bed from a furniture store or a button on a website, having the insight to understand how easy it is to use or how desirable it is amongst your customer base, then enables teams to go back, tweak the product and optimise it to its full potential.
This is where product analytics comes into its own. Those working within the field – product analysts – are integral in increasing conversion rates – whether that's purchase rates or how user-friendly a product is – using a mixture of digital customer analytics and data science. From the NHS to Ikea, product analysts are highly sought after in nearly every industry as they strive to make their services and products the best they can possibly be.
What happens if work needs to be done on a product?
Initially, product analysts would undertake testing, such as AB testing, to decipher if there is a more favourable way of presenting the product or service to their customer base. They may also look at implementing tools such as personalisation, a newer capability on the market, to target their service to a specific user, making it more relevant and therefore able to boost conversion.
Once the product analysts have gathered any insights on what would optimise the tools, products, and services, these are then taken to stakeholders to kickstart the process of improvement. From here, updates are made by teams such as those in user experience (UX), and the product is re-launched and continually monitored.
The different arms of product analytics
Product Analytics, while seemingly a straightforward division of Data & Analytics, is extremely broad and split up into a multitude of sub-divisions. So, while all teams may be integral in spotting room for optimisation, their exact role will be different to another analyst.
For example, a trend analyst will analyse trends over a specific period, learning about those patterns and then optimising products or services for those times. Tesco, for instance, will be prepared to put the purchase button of turkey, pigs in blankets, and roasting potatoes at the front and centre of its website at Christmas.
Journey analysts however will measure where customers come from to engage with a product or service, be it a banner ad, an email, or a social media post. They'll also look at where in the customer journey purchasers or users drop off, finding kinks in the service experience that need to be ironed out.
How to get into product analytics
Like the sound of what a product analyst does? Here's how to work your way into the industry.
Most businesses will aim to hire individuals with an extremely proficient maths or statistics background; business analytics qualifications will also stand you in good stead as will data science. Additionally, you'll need to showcase a good understanding of SQL – the tool most frequently used within the sector.
Degrees are no longer as important as they once were, especially in the current climate where there are more vacancies than skilled candidates. Many businesses are far more open to hiring potential employees who hold a few crucial skills and then upskilling them as they go, rather than finding the polished product.
However, the division doesn't usually see graduate-level talent enter, it can take up to 18 months of work until candidates can think about becoming a product analyst. However, once you're there you can expect a starting salary of £35,000+ and the opportunities to reach up to £120,000 per year.
Product Analytics is a relatively new division within data and analytics, but one that is gaining traction at rapid rates. By 2028, the area is predicted to be worth $16.69bn as it gains popularity across businesses worldwide, helping them to both streamline and optimise their products and services.
If you are interested in entering the world of product analytics, please speak to one of our team today or take a look at our vacancies here.

Using Data to Optimise Supply Chains
Using data to optimise supply chains
The ripple effects of Brexit and pandemic restrictions continue to affect industries that are heavily reliant on supply chains.
Many manufacturers are still struggling to make up lost ground. For example, the Baltic Airfreight Index (BAI), which tracks prices for transporting cargo by air, is still down approximately 40 per cent from its peak, as its supply chain continues to heal. In this environment, ensuring that supply chains are running as optimally as possible, and are flexible enough to cope with evolving developments, has become paramount.
Data has long been the bedrock onto which these industries build their processes. Without an accurate, comprehensive view of the entire manufacturing operation such as product quantities, timescales, and other logistical detail, it's impossible for executives to make effective decisions. In a 2022 Industry Pulse survey, manufacturing and distribution executives highlighted the criticality of real-time intelligence in managing their supply chains under volatile business conditions.
Various new technology powered by data allows businesses to continuously review their processes, and adjust to the ever-changing landscape. This, in turn, will have a wealth of positive implications such as diminished costs, reduced waste, and improved profit margins.
The amount of manufacturing supply chain data available today is staggering. While most manufacturers have now begun harnessing their data, many are still struggling to capture significant value from it. A 2021 study revealed that just 39 per cent of manufacturing executives had successfully scaled data-driven use cases beyond the production process of a single product.
So, how can organisations harness their data to improve their supply chains?
 Data can help increase transparency
One of the main challenges faced by supply chains is a lack of transparency. Supply chains often span across multiple manufacturing and logistics operators with several tiers of suppliers, and because of this, data is typically collected and stored in separate silos.
As a result, it's difficult for supply chain managers to get a clear and holistic view of crucial KPIs, such as service levels and costs. This means information about the real-time performance of end-to-end supply chains is often unknown. Or, if it is known, it's reported infrequently, which can impact business performance. For instance, the malfunction of remote equipment could remain undetected resulting in exploding supply chain costs and lead times.
Transparency can be increased by ensuring that more information is accessible and therefore usable. New technologies like the Industrial Internet of Things (IIoT), for example, can collect remote 'process data', which might include warehouse temperatures or transportation waiting times, via sensors and then forward this to the cloud in real-time to inform decision-making.
And with the cost of IIoT devices and sensors plummeting, and 5G connectivity expanding worldwide, manufacturers of all sizes have the chance to cash in on capabilities like tracking shipping containers on their journey. Thereby enabling them to set realistic customer expectations, schedule production activities dependent on the incoming shipments, and swap to alternate suppliers to overcome delays.
Data assists in strategic planning
The implementation of supply chain analytics, allows vital conclusions to be drawn from this real-time and supply chain data, allowing businesses to effectively plan ahead. This can be roughly categorised into four buckets:
Descriptive analytics uses historical manufacturing data gathered from suppliers, and customers data, to identify important trends or patterns.
Predictive analytics models out a range of 'what-if' scenarios by analysing a variety of macro-level data including consumer demand, weather events, and staff shortages to accurately predict how these may impact a manufacturer's supply chain or production capabilities. All of which will ultimately inform the creation of a robust contingency plan.
Prescriptive analytics uses the results of predictive and descriptive analytics to suggest potential actions that a manufacturer could take to achieve predefined goals. For example, identifying weak links in the supply chain.
Augmented analytics harnesses Artificial Intelligence (AI) and Machine Learning (ML) techniques to analyse huge, complex data sets from multiple sources to make highly accurate predictions. One new application of augmented analytics is the improvement of worker safety by using wearable sensors that collect data on worker health, stamina, and exposure to occupational hazards and alert managers when interventions are needed.
So, what can analytical techniques support a business with?
Demand planning and forecasting/resilience
Predictive analytics supplements historical data with data on current market trends and industry competition allowing for improved demand planning and forecasting. In a nutshell, this means that manufacturers can better align production with customer demand, improving efficiency and reducing waste, as warehouses will only stock what is needed.
Agility
The agility of a business's operations relies on the amount of information it has and how accessible it is. Take data from manufacturing systems – it can inform decisions to accelerate production, adjust output parameters, or enable proactive equipment maintenance, as and when required. Similarly for managing vendors, 'Dynamics 365 Supply Chain Management' can connect to supplier catalogues and enable near real-time visibility of supplier processes. This helps businesses to understand and control costs through priority-based supply planning, make AI-supported inventory decisions, and automate warehouse operations.
Proactive risk management
Complex supply chains pose a significant risk for manufacturers, just one key supplier being out of action due to adverse weather can easily cripple production, resulting in costly delays. To overcome this, manufacturers and suppliers can opt to share data, allowing manufacturers to analyse supplier data to gain deeper insight into quality, on-time performance, and pricing. This knowledge gives manufacturers greater insight into each link of their supply chain, allowing them to renegotiate pricing, address quality concerns, or switch to a more reliable supply partner.
Whether you are looking for your next opportunity in the data industry, or need to build out a data team to optimise your supply chain? Get in touch with one of our team today who will be able to help.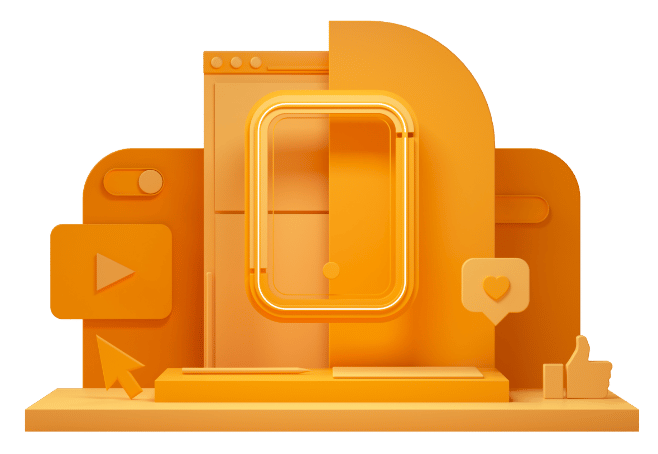 CAN'T FIND THE RIGHT OPPORTUNITY?
If you can't see what you're looking for right now, send us your CV anyway – we're always getting fresh new roles through the door.