London / £90000 - £125000
HEAD OF PRICING
£125,000 + STRONG BENEFITS
LONDON
A leading and dynamic financial institution is seeking a highly skilled and experienced professional to join the team as the Head of Pricing. As the Head of Pricing, you will play a critical role in driving the lending business forward by providing strategic insights, driving pricing optimisation, and leveraging data analytics to maximise profitability while ensuring superior customer experiences.
THE COMPANY
This financial institution is based throughout the UK and is currently still opening branches in a tough economic market. They are performing well at the moment and this specific team hit record revenue targets last year. The environment is fast-paced with the opportunity to work with high-achieving professionals in this space. They provide all lending products for their UK customers.
THE ROLE
The role is a Head of, leading their pricing analytics function of 10 people.
Day-to-day responsibilities include but are not limited to:
Lead the pricing function for all lending products and report into the Director of Lending
Work closely with all of the consumer finance division to help lead and shape data-led insights and decisioning for strategic direction
Run the function to look after the pricing, acquisition strategies, NPV modelling, profitability analysis, retention rates etc.
Play a critical role in leading and developing the team
Shape data requirements for the function
SKILLS AND EXPERIENCE
Experience working on credit risk strategies or pricing strategies
Significant experience in the UK lending space is a MUST
Experience in leading a team/function
Strong SQL skills at least. Ideally some SAS, Python or R experience as well
A strong university degree in a numerate discipline
SALARY AND BENEFITS
£125,000 base salary
Discretionary Bonus
Pension contribution
Private Healthcare
HOW TO APPLY
Please register your interest by sending your CV to Shane McWilliams via the Apply link on this page.

Harnham launch their new wimbledon office | Harnham Recruitment post
Harnham, the world's biggest Data and Analytics recruitment business has launched its new state of the art Wimbledon headquarters. David Farmer, Senior Partner of Harnham was joined by Ann Swain, CEO of APSCo to officially open the sales floor and bring in an exciting new chapter to Harnham's story."This is a very important day for Harnham. I've seen this organisation flourish over recent years and to see David and the team move into this fantastic space is befitting of their skill and dedication to both the recruitment and data industries," said Ann.With capacity to grow headcount in the new Wimbledon office from 65 to 100, Harnham have set the foundations for significant growth across their UK and European markets. Outside of Europe Harnham have two established offices in San Francisco and New York. David comments that the Wimbledon office will act as the blueprint for future international expansion. "Harnham has seen positive year on year growth which has triggered our UK expansion and we expect to be at 130 staff globally by the end of the year, but this is just the start. We have just begun our growth strategy in our New York and San Francisco offices which will triple headcount in the US over the next two years".
The fully renovated space was designed and built by local office build company ODB Group. The office combines cutting edge open plan design with integrated technology all set against an innovative and exciting brand that has been core to Harnham's success. Learning & Development will remain key to Harnham's growth strategy so two purpose-built training rooms have been constructed. The result is an environment that promotes Harnham's culture of collaboration and support whilst using technology to aid productivity.Keeping their head office in Wimbledon will also help ensure Harnham retains its unique culture in a period of growth. Since the company opened in 2006, Harnham's headquarters have been based in several offices all within a few hundred yards of Wimbledon Station. This has allowed the business to weave itself into the fabric of the town supporting local businesses and charities such as the Wimbledon Foodbank where every employee spent a day working over the festive period. October 2017 was a particular highlight as Harnham was awarded 'Employer of the Year' and 'Best Enterprising Business' at the Merton Business Awards.

A new way to pay- Fintech innovation at the point of sale | Harnham Recruitment post
Instant transfers, real-time payments, virtual banks, and digital currencies – these are just a few of the ways fintech innovation has been booming in the last few years.
Around the globe, start-ups, upstarts, and non-bank payment providers have shaken up the banking status quo. New technologies, market conditions, and alternative business models fueled by global investment offer much needed change in payment systems as well as complement others already on the market. Demand for optimised payments experience in terms of speed, convenience, and multi-channel accessibility are the new ways to pay.How to pay- let me count the ways
Retail and traditional banking have moved away from slow batched processing as consumer demand drives real-time payment systems. This demand has Consumers in retail banking also benefitting from the development of payment systems that run in real-time rather than via the traditional (and relatively slow) method of batched processing. This demand has in turn furthered innovation in real-time payment infrastructures. Consumers no longer require a bank or credit card to make payments, but can instead use service layers that run on top of existing real-time payment infrastructures.
In our mobile world, mobile wallets are often at the forefront of thought for payment systems and with the rise of P2P payment such as Venmo, Square, and Klarna. While generally focused on the peer-to-peer (P2P), mobile capabilities are much smaller in the wholesale and corporate sectors. But, this won't last for long. Projected smartphone growth offers banks an opportunity to adapt and consider solutions across devices to meet growing demand.
An increasing number of non-bank providers are entering the payments world as well. Consider the rise of digital currencies, foreign exchange and remittances, and other P2P models which enable users to buy and sell currencies directly at an agreed rate. Real-time technological innovation reduces currency risk faced by banks and money transfer agencies, while also lowering costs associated with money transfer.
Growth in e-commerce makes consumer and retail payments sector the fastest moving in terms of innovation and adoption of new payment capabilities. Renewed confidence in the financial services sector has led to a substantial rise in available jobs, particularly among risk management teams. Yet, professionals to fill these roles remain in short supply.Roll out the red carpet- these are the roles in high demand
Against the U.S., Japan, and globally, the U.K. faces a skills shortage in risk functions. According to a report by Accenture, over 75 percent of organisations say a shortage of core risk management talent impedes their effectiveness. Just over 70 percent are facing a shortage in new and emerging technologies. With an eye to the future, many organisations, capital markets, and U.K. banking plan to strengthen their understanding of emerging technology risk and their data management capabilities.
Roles in highest demand are those in counterparty credit risk, particularly within pricing. While more recently, graduates with quantitative backgrounds found roles in risk methodology, real-time payment structures and the role of e-commerce has created more opportunity for those who candidates who understand pricing models. Those at the first line of defence in regard to assurance, internal audit, IT controls, and cyber security fall within the scope of operational risk functions are also in demand.
The role of Brexit programmes will drive risk change hires in 2018. As negotiations become clearer, other organisations are expected to follow an investment bank in Canary Wharf which has made credit risk function hires a top priority. Top challenges in risk management function
Increased demand from regulators, increased velocity, volume of data, legacy technologies, and variety are the top challenges faced by U.K. banking and capital markets. To meet their needs, these organisations are focused on creating teams which blend core competencies, a deep understand of new digital capabilities, and commercial acumen.
Quantitative risk professionals with experience in counterparty and market risk analysis are in high demand as well as those with a pricing model focus. Demand for regulatory and portfolio level market risk managers have also seen an uptick in demand.
In order to overcome shortages, businesses are considering internal candidate pools and moving strong candidates between asset classes. Despite shortages of professionals with key skill sets within risk, employers have remained cautious. Quantitative risk roles are a notable exception, where skills shortages are most acute.
We have an opportunity for a Senior Credit Risk Manager within New Product Leadership to help build a leading Financial Service's recently purchased Consumer Finance Portfolio. Shape the entire strategy, oversee all Scorecard and Model Development, and build your own team. Interested? For additional opportunities check out our current vacancies. Contact our UK Team at 0208 408 6070 or email ukinfo@harnham.com to learn more.

How Data Can Help In The Cost-Of-Living Crisis?
As we all know, knowledge is power, and increasingly industries are realising that decisions grounded in data are better decisions. In retail, consumer behaviour data helps to inform which products are being viewed the most online and in banking, transactional data can be used to identify fraudulent activity. The premise being, the more you know, the more that you can control.
As energy bills and food costs increase the overwhelming message for the individuals and companies facing surging costs is to ensure that you are aware of what is going in and out of your accounts. The logic is that without this knowledge, opportunities for potential savings may be missed.
But other than regularly checking a bank statement, what other information or data techniques can be used to inform decision-making and potentially cut costs for businesses and individuals?
Monitor
As bills rise, energy is the word on everyone's lips and technology is constantly developing that will help consumers to better track and control their energy consumption. 'Smart homes' for example – the term coined to describe households that have at least two forms of 'smart technology' such as smart meters or smart bulbs – are enabling users and suppliers to track household energy consumption and identify where it could become more efficient.
There are now 2.22 million smart homes in the UK, and the increasing digitisation and connectivity of devices, have only made homes smarter, with increasing numbers of household devices that can be monitored and controlled such as smart lights that can be dimmed, or switched on or off.
The Internet of Things (IoT) has enabled sensors and other measurement devices to speak to one another. Digitisation has packaged this into the accessible format of a mobile phone app where devices can be controlled, whilst automation technologies have reduced human error by using sensors to automatically turn off lighting when no one is in the room for example.
For businesses, Energy Management Systems (EMS) are becoming popular. These automation systems collect energy measurement data and make it available to users through graphics, online monitoring tools, and energy quality analysers. These systems can then automatically change the actions of the controlled device and facilitate the use of energy reduction measures, such as putting a device in sleep mode when not needed.
An EMS uses metering sensors that measure energy usage, a control system that transmits commands, and the actual controlled devices, such as air conditioning units, fans, or lights. A good example of a very basic EMS is the thermostat in your house, which has a sensor that measures the temperature in the room and a controller that tells the heater to turn on or off.
As consumers become more energy-savvy, the bank of data surrounding them – habits, consumption etc. is also building. Not only will this allow customers to see a pattern of their habits forming from current and historic data, but also gives opportunities for companies looking to offer competitive rates and more fodder for data analytics processes; think smart data that could allow policymakers to better understand how people use energy and how to reduce their costs.
Predict
There has been a huge amount of research into how this data can be used in the predictive modelling space. For instance, predicting the energy consumption of a building will allow owners to better plan ahead around peak times of consumption and it may influence decisions such as how many days you want to have your office open or your energy provider.
An efficient method for predicting electricity consumption in buildings is the use of 'soft computing' techniques. Such methods make use of data measured by sensors installed in buildings and inform optimised decisions and actions to save energy. For example, examining how a building's design characteristics – wall, roof and window materials – are affecting its energy consumption by using sensors to detect heat loss through the roof.
Electricity load forecasting is another important tool – the accurate forecasts of commercial building electricity loads can reduce costs for companies by reducing electricity use around peak demand times.
Some researchers are looking to combine the predictive modelling of energy consumption with others, such as those around behaviour. A recent study looked at how lighting control in office buildings is driven by occupants' demand for an indoor light environment.
However, due to the effect of glare, lighting control is often associated with shading adjustment. The study proposed a prediction model which can accurately describe the lighting and shading coupling control behaviour by fully considering the difference and diversity of occupants.
Inform
The future of using data to decrease costs for consumers and businesses will depend on how companies decide to use data analytics technologies to extract business intelligence going forwards. Businesses and individuals can easily purchase smart technology to monitor and control their data usage but enriching this data with complementary information will give deeper insights that could inform, for instance, the launch of a new service. As a case in point, PG&E has used SmartMeters to collect consumer energy-use data at hourly and daily intervals. The energy consumption data will supplement existing information on customers' demographics, billings and payments, call centre reports and utility pricing, among other variables.
The company hopes to gain insights into how its SmartMeter platform might be used 'to engage customers, reduce energy consumption and offer customers appealing alternative pricing schemes.' Customers who participate in the program will have the ability to be notified by email, text message or phone when their utility use is moving toward a higher-cost tier.
Awareness around the importance of monitoring the energy consumption of your home or business, and the tools that can make it straightforward, needs to improve. And as data analytics continues to inform business intelligence, the energy-saving services yet be offered are no doubt going to be plentiful.
Looking for your next big role in Data and Analytics or need to source exceptional talent? Take a look at our latest Data jobs or get in touch with one of our expert consultants to find out more.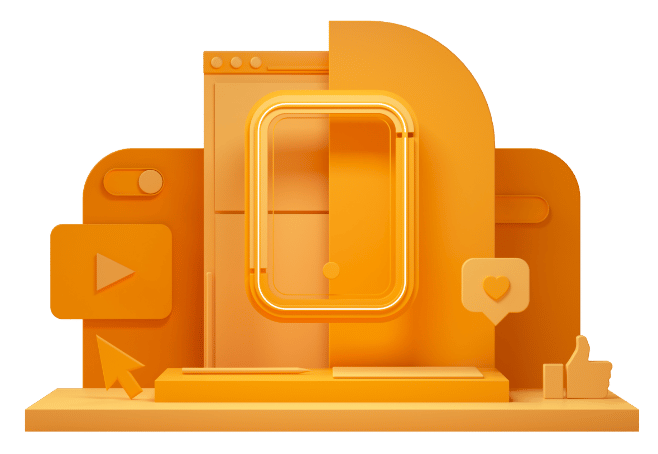 CAN'T FIND THE RIGHT OPPORTUNITY?
If you can't see what you're looking for right now, send us your CV anyway – we're always getting fresh new roles through the door.