HEAD OF COLLECTIONS – FINTECH
London / £70000 - £110000
HEAD OF COLLECTIONS - FINTECH
UP TO £110,000 + BONUS
LONDON
A top FinTech in the UK that Harnham have been partnered with for some time now are on the search for a Head of Collections Analytics across their lending products portfolio. This position is a great opportunity to step into a head of position and be involved in real change and decisions within the business.
THE COMPANY
This FinTech offer different products across the retail unsecured space. They are a lean and fast-paced company providing excellent opportunities to have ownership and affect change for the performance of the business.
THE ROLE
The role will involve owning the back book for the business and running the analytical collection's function:
You can expect to be involved in the following day to day:
Lead a team of 2/3 and grow it out over the next few years
Oversee analysis, development and improvement for the collections and recoveries strategies of the portfolio
50/50 hands on with data
Look at continual optimisation of the portfolio
Take some ownership of the operational side
Have a focus on customers in financial difficulty
SKILLS AND EXPERIENCE
Experience working as a senior credit risk manager / collections manager / head of collections
Experience analysing data and documenting trends to drive insight
Credit Risk / Collections Lending experience is essential
Strong commercial mind
A strong university degree in a numerate discipline
Experience in a tool such as Python, R, SAS or SQL
SALARY AND BENEFITS
Up to £110,000 base salary
Discretionary Bonus
Pension contribution
Private Healthcare
Plus more
HOW TO APPLY
Please register your interest by sending your CV to Shane McWilliams via the Apply link on this page.

Weekly News Digest: 14th – 18th March 2022 | Harnham Recruitment post
This is Harnham's weekly news digest, the place to come for a quick breakdown of the week's top news stories from the world of Data & Analytics.The Guardian: Mary Coombs – celebrating the first female commercial computer programmerThe world of data is full of exceptional women paving the way for breakthrough innovation. Unfortunately, it is not unusual to discover overlooked women from the world of data.Mary Coombs, who has just passed away at the age of 93, was one of these incredible characters. Her passion for Computer Science shone throughout her varied career. We wanted to take this opportunity to celebrate her achievements and breakthroughs. Mary was the first woman in the world trained to program a computer for business applications. She worked on the computer – Lyons Electronic Office, nicknamed Leo, built in the 1950s for the catering company J Lyons & Co to automate and streamline the back office for its national chain of 250 teashops.When in 2001 the 50th anniversary of the world's first computerised office job was celebrated, Coombe came to the fore as a public figure. Her extraordinary memory, sharp mind and engaging personality made the history of British computing come –to life, and she became a popular spokesperson in the print press, radio and television.Read more about her amazing work here.FinExtra: AI, the new weapon in the battle against cybercrimeArtificial Intelligence (AI) is helping to reduce the risk of crime and is providing the tools and technology necessary for companies to protect themselves.Predictive modelling is a type of data analysis that helps to forecast potential events that could take place in the future, by taking current and past data into account. It is already commonplace in the banking and marketing industries and now some believe it could be used to decrease cyber-attacks in numerous ways including:Determining Vulnerabilities – using analytics to help companies recognise the risks they are facing and what attacks are more commonly experienced by and associated with certain industries.Identifying User Behaviour – everyone has unique usage habits and AI can identify the different behaviour patterns and practices of individuals and gauge the risk of a stolen password or other potential breaches.Read the other ways it can help here.News Medical Life Sciences: New computational biology methods to help find treatments for IBD The human gut contains a community of microbes, known as the microbiome, which are necessary for good health. If the microbiome is disrupted it can lead to gut-related problems such as Inflammatory Bowel Disease (IBD), a life-long chronic condition causing gut inflammation and leading to periods of debilitating symptoms. Around 500,000 people in the UK live with IBD but current treatments are ineffective and can seriously impact the quality of life of patients and their families. People with IBD tend to have reduced diversity or a change in the balance in their gut microbiome, but it's not understood how this translates to triggering IBD. If we can understand how the bacteria interact or 'chatter' with the gut lining and immune system, we can better understand what treatments will work.Scientists at the Quadram Institute, the Earlham Institute and University of East Anglia on the Norwich Research Park, have developed a new computational biology method. By examining specific differences in gut cell types, the model, called an interactome, provides a snapshot of the constant communication between gut bacteria and our immune system and helps identify how beneficial bacteria communicate to treat IBD and reduce gut inflammation.Read more here.Verdict: Fintech enjoyed a massive boom and record investment due to Covid-19Covid-19 has caused some unexpected pockets of growth for certain sectors, and Fintech is one of them. Despite uncertainty and fear around what the pandemic could bring to all industries, the financial technology sector has seen record investment and a surge in the adoption of its services.  Initially there was a slump in investment in the Fintech sector in 2020 but the figures jumped in 2021. According to  GlobalData, Fintech companies attracted $88bn across 2,528 deals last year.There were various driving factors behind the growth – businesses worked to find ways for their employees to work remotely but efficiently and securely. Online shopping sales also saw a dramatic growth for obvious reasons, and with it came an increases in buy-now-pay-later trends and remote lending. Read the other ways that Fintech saw growth here.We've loved seeing all the news from Data & Analytics in the past week, it's a market full of exciting and dynamic opportunities. To learn more about our work in this space, get in touch with us at info@harnham.com. 

Harnham launch their new wimbledon office | Harnham Recruitment post
Harnham, the world's biggest Data and Analytics recruitment business has launched its new state of the art Wimbledon headquarters. David Farmer, Senior Partner of Harnham was joined by Ann Swain, CEO of APSCo to officially open the sales floor and bring in an exciting new chapter to Harnham's story."This is a very important day for Harnham. I've seen this organisation flourish over recent years and to see David and the team move into this fantastic space is befitting of their skill and dedication to both the recruitment and data industries," said Ann.With capacity to grow headcount in the new Wimbledon office from 65 to 100, Harnham have set the foundations for significant growth across their UK and European markets. Outside of Europe Harnham have two established offices in San Francisco and New York. David comments that the Wimbledon office will act as the blueprint for future international expansion. "Harnham has seen positive year on year growth which has triggered our UK expansion and we expect to be at 130 staff globally by the end of the year, but this is just the start. We have just begun our growth strategy in our New York and San Francisco offices which will triple headcount in the US over the next two years".
The fully renovated space was designed and built by local office build company ODB Group. The office combines cutting edge open plan design with integrated technology all set against an innovative and exciting brand that has been core to Harnham's success. Learning & Development will remain key to Harnham's growth strategy so two purpose-built training rooms have been constructed. The result is an environment that promotes Harnham's culture of collaboration and support whilst using technology to aid productivity.Keeping their head office in Wimbledon will also help ensure Harnham retains its unique culture in a period of growth. Since the company opened in 2006, Harnham's headquarters have been based in several offices all within a few hundred yards of Wimbledon Station. This has allowed the business to weave itself into the fabric of the town supporting local businesses and charities such as the Wimbledon Foodbank where every employee spent a day working over the festive period. October 2017 was a particular highlight as Harnham was awarded 'Employer of the Year' and 'Best Enterprising Business' at the Merton Business Awards.

Resume Tips for Professionals in Risk Analytics
Resume Tips for Professionals in Risk Analytics
There are a number of online guides about how to write a good resume, and everyone seems to have an opinion about what works, what the latest style is, and how many pages your resume should be.
In general, much of the resume advice out there is subjective. However, at Harnham, our consultants shift through countless resumes as part of their day-to-day jobs. Because of this, we have an in-depth understanding of the types of resumes that get a company's attention, and the ones that don't.
With this in mind, here are a few resume tips from our consultants on what to consider when drafting your resume, specifically for professionals in the Risk Analytics space.
What's Going to Get You That Interview?
One of the most important things to keep in mind when drafting a resume is your overall goal. If you're putting together or updating your resume, we're going to go ahead and assume you're using it to secure an interview, and ultimately, land a job.
A while nobody secures a role from the content of their resume alone, a poorly written resume can cost you the opportunity to even get to the interview stage.
So, what are the most important content elements to consider when drafting a resume?
Structure: Decision-makers should be able to find the information they need quickly and easily.
Concise communication: It's important to show your ability to communicate clearly.
Spelling/grammar: Sounds simplistic, but this will be looked at. Remember your resume is a document that you should have taken time to produce, so small errors will be costly.
Below, we'll dive into more detail on what a solid structure looks like, and how to make your content stand out.
What Does the Structure Look Like?
This may well differ and is dependent on the level of role you are applying for. You will need to put yourself in the shoes of the decision-maker – what are they looking for in order to progress you to the first stage interview?
If you are a recent graduate, they will be looking at your education, but if they need people with experience, then this is the most important element for them.
Regardless of the level of the role you're applying for, make sure to start your resume with a short statement about yourself. This profile shouldn't be too informal and should focus on highlighting the strengths and skills you possess, relevant to the role on offer.
How to Summarise your Experience
Technical skills (SAS, SQL for example) tend to be important for roles in Credit Risk, so all relevant skills and technical knowledge like these should be highlighted.
However, what's even more important is to clearly show how the application of your technical skills, knowledge, and experience had a positive impact on your current and/or previous company.
For example – if you came up with a new strategy for improving accept rates whilst reducing bad debt costs, show the data behind this change, and clearly outline the impact. Include precise, but not in-depth, detail to highlight your achievements.
"Reduced bad debt costs by 13% whilst increasing accept rate by 7%" is a lot more positive than "Reduced bad debt costs and increased accept rates".
Also, it is worth explaining how you achieved something. If you had an idea that was put into practice, then go into a little more detail. Not too much – this is just to get you an interview after all, and you need to have something to tell them when you get to meet them beyond this information, but it should be just enough to make them interested to learn more.
For example, "I devised a refer rate strategy, coding daily lists in SAS. Once automated, refer rates fell by 15%. We saw an instant 8.3% reduction by implementing daily lists to underwriting."
If you have experience managing people or a portfolio, reflect the exact detail of the team or portfolio. This will get across your 'gravitas' more than a general statement about management. Again, detail is the key. For example:
✅ Use this: Delivered circa £25mm reduction of in-year credit loss through more effective collections strategies
❌ Not this: Delivered a reduction of losses through collections strategies
✅ Use this: Primarily responsible for UK Portfolio, which peaked at over £10BN in receivables
❌ Not this: Managing a UK portfolio and a team of analysts
In other words, don't just say what you did. Explain how your actions made a tangible impact on the business.
How Long Should Your Resume Be?
Again, everyone has an opinion on this. As a guide, 2-3 pages is a standard length. This gives ample space to concisely communicate your work experience, achievements, and education – whatever level of role you may be applying for.
Should You Include Your Interests?
Personality is important in roles within Credit Risk Analytics. You are presenting to people and dealing with stakeholders in other business teams and will need to have well-developed communication and interpersonal skills.
You don't need to include too much information on your out-of-work interests but you need to show that you have interests other than just application strategies for credit cards. Please bear in mind though that you should not include any jovial comments – your resume should be read as a professional document.
Final Tip: Know Your Stuff
Make sure you are very familiar with your resume before any interview, including any quoted figures. This document has successfully secured you the opportunity to sell yourself to a prospective employer, so know the content thoroughly. By doing so, you will be well prepared and able to confidently answer questions on all aspects of your work, achievements, and education.
Are you looking to progress your career in Credit Risk Analytics? For market insights into the current market, information on job opportunities, and advice on your CV, get in touch with someone from our team today.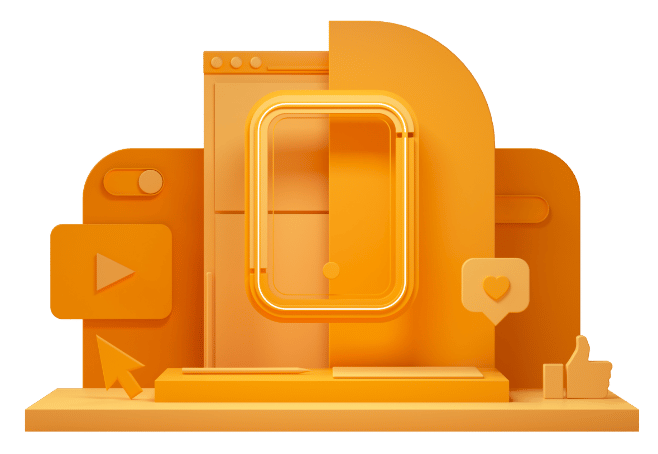 CAN'T FIND THE RIGHT OPPORTUNITY?
If you can't see what you're looking for right now, send us your CV anyway – we're always getting fresh new roles through the door.