Leiden, South Holland / €120000 - €130000
Head of AI Products
up to €130,000
Leiden
Drive innovation and make a real impact as the Head of AI Products in the healthcare space, with a leading provider of AI-driven solutions for healthcare and life sciences. Take your career to the next level with this exciting opportunity.
About the Role:
As the Head of AI Products, you will play a pivotal role in the design, enhancement, and development of solutions utilizing our industry-leading AI engine tailored for healthcare and life sciences. Collaborating closely with our seasoned executive team, who boast over 15 years of experience in implementing machine learning, you will bridge the gap between research and commercial viability. Leading the product management team, you will be responsible for shaping our products to meet user requirements, ensuring an exceptional user experience. With your expertise in healthcare, data analytics, and team leadership, you will drive the achievement of desired outcomes and propel the success of our AI insights and products.
What You'll Do:
Lead and inspire a dynamic product management team (current size of 4), driving the vision, definition, and roadmap of our cutting-edge healthcare products across clinical, medical, and commercial domains.
Take ownership of defining, monitoring, and collaborating with clients to achieve exceptional outcomes and resounding success through our revolutionary AI insights and products.
Champion the safeguarding of our external product delivery roadmap, applying astute prioritization strategies that maximize impact across our diverse product portfolio.
Efficiently manage and coordinate a spectrum of project and release management activities, ensuring seamless execution and timely delivery.
Immerse yourself in understanding the unique needs, requirements, and values of our clients, skillfully guiding their onboarding journey and optimizing their experience with our groundbreaking healthcare solutions.
Unleash your creativity in crafting remarkable user experiences, working in close collaboration with our exceptional delivery and R&D teams to bring forth pioneering features that set new industry standards.
What You'll Bring:
Extensive experience in product management with a proven track record of leading outcome-focused cross-functional product teams in an agile environment.
Strong healthcare industry experience and proficiency in data analytics.
Proven team leadership skills and a strong problem-solving mindset with an emphasis on product development.
Bonus Points If You Have:
Pharmaceutical industry experience and familiarity with machine learning and artificial intelligence.
What's in It for You:
Salary up to €130 000 +
Regular informal team socials.
25 days of annual leave.
Pension budget.
How to Apply:
Please register your interest by sending your CV to Luc Simpson-Kent via the Apply link on this page.

How marketing analytics works for banks | Harnham Recruitment post | Harnham Recruitment post
Martin Brennan, Customer Insight Manager with Permanent TSB discusses how Customer intelligence software helps Permanent TSB offer customers what they want, when they want it.Bankers often use marketing analytics to figure out how to sell their products and services. At Permanent TSB, analytics also drives the kinds of products we offer in the first place. By "reverse engineering" the process, we've created products and services that better meet our clients' needs.Historically we took the blanket approach to marketing – everyone got the same message. We might send marketing messages on mortgages to a retired couple with a paid-off house and to a 25-year-old with no need for one. When we started using analytics, we began to segment customers so that we could target the messages. This dramatically increased the effectiveness of our messages – as it should – because the targeted messages aligned more closely with the customer's wants and needs.Reverse engineeringNow we are using the analytical insights to inform our product development decisions. This is critical and has helped us reshape our products over the past two years – offering more Web and mobile applications, and providing loan products that will appeal to a customer base that is recovering from the recent recession. Analytics helped us see that people increasingly want "simple" products – and that's what we're offering.As we've increased our use of analytics, we've also discovered two key things worth sharing:One question leads to another. When you start working with analytics, you end up asking more questions than you ever thought possible. Each answer spurs another round of questions. That helps drive modernization and improvement.Visual analytics tools matter. To articulate the insights from data, you need to present them in a way that doesn't require an analytics background to understand. Being able to present the data visually is probably as important as trying to get the data.Although we aren't there yet, we are working toward making sure that when a customer contacts us we know exactly the right offer to provide them. After all, if they are contacting us, it's highly probable that they are actively looking for a financial product. We are utilizing our analytics to prompt our staff to offer just the right product.Catching the analytics feverIn addition, our early successes in marketing caught the attention of other units in the bank. A lot of other internal customers are looking for customer information that we might be able to supply. A good example is in the collections environment: We've unearthed some customer insights that allow collections to focus its efforts a little bit more in certain areas.There is one area that we aren't that focused on yet – the whole big data area. We're a midsize financial institution in a country of four million people. Maybe it is because the analytics solution we've deployed is taking care of our needs so well that we aren't looking to adopt a big data solution right now. It is definitely something we're watching, though.If you're ready to take the next step in your career, browse our marketing and insight jobs. Click here for the article on the web. 

Harnham launch their new wimbledon office | Harnham Recruitment post
Harnham, the world's biggest Data and Analytics recruitment business has launched its new state of the art Wimbledon headquarters. David Farmer, Senior Partner of Harnham was joined by Ann Swain, CEO of APSCo to officially open the sales floor and bring in an exciting new chapter to Harnham's story."This is a very important day for Harnham. I've seen this organisation flourish over recent years and to see David and the team move into this fantastic space is befitting of their skill and dedication to both the recruitment and data industries," said Ann.With capacity to grow headcount in the new Wimbledon office from 65 to 100, Harnham have set the foundations for significant growth across their UK and European markets. Outside of Europe Harnham have two established offices in San Francisco and New York. David comments that the Wimbledon office will act as the blueprint for future international expansion. "Harnham has seen positive year on year growth which has triggered our UK expansion and we expect to be at 130 staff globally by the end of the year, but this is just the start. We have just begun our growth strategy in our New York and San Francisco offices which will triple headcount in the US over the next two years".
The fully renovated space was designed and built by local office build company ODB Group. The office combines cutting edge open plan design with integrated technology all set against an innovative and exciting brand that has been core to Harnham's success. Learning & Development will remain key to Harnham's growth strategy so two purpose-built training rooms have been constructed. The result is an environment that promotes Harnham's culture of collaboration and support whilst using technology to aid productivity.Keeping their head office in Wimbledon will also help ensure Harnham retains its unique culture in a period of growth. Since the company opened in 2006, Harnham's headquarters have been based in several offices all within a few hundred yards of Wimbledon Station. This has allowed the business to weave itself into the fabric of the town supporting local businesses and charities such as the Wimbledon Foodbank where every employee spent a day working over the festive period. October 2017 was a particular highlight as Harnham was awarded 'Employer of the Year' and 'Best Enterprising Business' at the Merton Business Awards.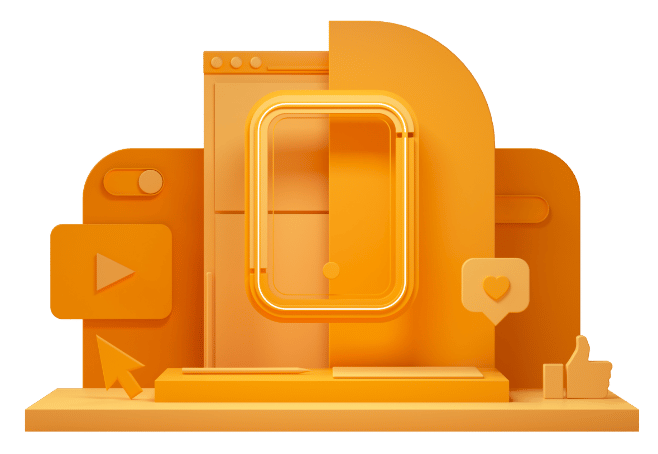 CAN'T FIND THE RIGHT OPPORTUNITY?
If you can't see what you're looking for right now, send us your CV anyway – we're always getting fresh new roles through the door.