Harnham Recruitment Graduate Scheme – Beginning July/September
2023 Recruitment Consultant Role (Starts Jul/Sep)
Join an industry leader in data and analytics.
Location: Wimbledon.
£25k base salary plus uncapped commission (£40k OTE).
At Harnham, we're excited to announce our 2023 graduate scheme.
This scheme includes a comprehensive training program delivered by our top-tier learning and development team in conjunction with our managers. During the training, you'll familiarize yourself with your specific market within data and analytics, evolve along our consultant development path, and thrive in the dynamic world of recruitment.
We'll welcome a diverse group of individuals in September and October, who will participate in the training program collectively.
We encourage motivated individuals from any academic discipline who are eager to kickstart their careers in a fast-paced industry. Harnham is committed to fostering an inclusive, diverse environment, and we welcome applicants from all backgrounds.
Our Progression Path:
Recruitment Consultant
Senior Recruitment Consultant
Principal/Managing Recruitment Consultant
By the conclusion of their initial two years, most of our graduates attain their second promotion and can then envision their career trajectory within Harnham!
A key focus of our graduate training program is progression; our promotion system is target-based with the average individual achieving their first promotion within 9 to 11 months. Regular weekly and monthly meetings with your manager will provide support throughout your journey, aiding you in achieving your targets and excelling in your role.
Recruitment Role:
As a recruitment consultant, you'll work with clients within the data and analytics sector, assisting them in fulfilling their staffing needs. The candidates you'll interact with will possess highly sought-after experience and qualifications. At Harnham, we aim to help you become an expert in connecting your clients with their ideal candidates.
The role responsibilities include:
Business Development - Proactively bring new business to the company through cold-calling and networking, selling your recruitment services as well as Harnham's.
Candidate Sourcing - Identify the best candidates for the job through job boards postings and headhunting individuals with the necessary skills.
Process/Account Management - Prepare candidates for interviews, maintain communication with both candidates and clients, and ensure the process runs smoothly.
Placement Negotiations - Facilitate a smooth negotiation process when a candidate is offered a job, guaranteeing they receive the best offer, and consequently earning commission.
Commission:
As a Recruitment Consultant at Harnham, you will earn commission on any candidate you place, this commission being a percentage of the negotiated deal fee with the client. Our competitive commission structure is uncapped and threshold-free, enabling you to start earning commission as soon as you make your first placement.
On average, our graduates earn £13 - 18k in commission during their first year at Harnham (bringing the OTE to £35-40k, including the base salary)
Benefits:
In addition to commission, we offer a diverse range of benefits at Harnham. We place a great emphasis on employee well-being and strive to make our office a welcoming space you look forward to each day. We foster an open and social environment at all levels and host numerous events and socials throughout the year to encourage team bonding and company-wide connections.
Other benefits include:
A generous bonus structure
Incentives such as company meals and all-inclusive holidays
Complimentary snacks and beverages in the office
A cycle to work scheme
Discounted or complimentary gym membership
Opportunities to transfer to our international offices (NY, San Francisco, etc.)
And many more!
To apply to our 2023 inclusive graduate scheme, please submit your application to Alex Wiffin by clicking the apply button.

Harnham launch their new wimbledon office | Harnham Recruitment post
Harnham, the world's biggest Data and Analytics recruitment business has launched its new state of the art Wimbledon headquarters. David Farmer, Senior Partner of Harnham was joined by Ann Swain, CEO of APSCo to officially open the sales floor and bring in an exciting new chapter to Harnham's story."This is a very important day for Harnham. I've seen this organisation flourish over recent years and to see David and the team move into this fantastic space is befitting of their skill and dedication to both the recruitment and data industries," said Ann.With capacity to grow headcount in the new Wimbledon office from 65 to 100, Harnham have set the foundations for significant growth across their UK and European markets. Outside of Europe Harnham have two established offices in San Francisco and New York. David comments that the Wimbledon office will act as the blueprint for future international expansion. "Harnham has seen positive year on year growth which has triggered our UK expansion and we expect to be at 130 staff globally by the end of the year, but this is just the start. We have just begun our growth strategy in our New York and San Francisco offices which will triple headcount in the US over the next two years".
The fully renovated space was designed and built by local office build company ODB Group. The office combines cutting edge open plan design with integrated technology all set against an innovative and exciting brand that has been core to Harnham's success. Learning & Development will remain key to Harnham's growth strategy so two purpose-built training rooms have been constructed. The result is an environment that promotes Harnham's culture of collaboration and support whilst using technology to aid productivity.Keeping their head office in Wimbledon will also help ensure Harnham retains its unique culture in a period of growth. Since the company opened in 2006, Harnham's headquarters have been based in several offices all within a few hundred yards of Wimbledon Station. This has allowed the business to weave itself into the fabric of the town supporting local businesses and charities such as the Wimbledon Foodbank where every employee spent a day working over the festive period. October 2017 was a particular highlight as Harnham was awarded 'Employer of the Year' and 'Best Enterprising Business' at the Merton Business Awards.

Lauren Di Ventura Joins Harnham As Chief People Officer | Harnham Recruitment post
We are delighted to announce that Lauren Di Ventura has joined Harnham's leadership team as our Harnham's Group Chief People Officer. Having spent the past few years consulting on people strategy, employee engagement and employee wellbeing across a number of renown staffing and tech start-up businesses, Lauren joins Harnham during an exciting period of rapid expansion. Lauren has led a number of high performing global people teams for over 20 years across the recruitment and professional services industries. She has successfully implemented people-centred activities focused on delivering growth and diverse scalable talent. Her experience in talent attraction, career development, performance management and diversity and inclusion puts her in the perfect position to support our ambitious growth plans and help Harnham continue to lead the way in Data & Analytics recruitment globally.On joining Harnham, Lauren says: "I am incredibly excited to join the Harnham group at such a pinnacle time in the company's journey. Many companies in the sector are planning to scale and grow out their operations but Harnham is truly committed delivering growth by keeping people at the heart of the business through its meritocratic culture and ethos. I am excited to be working with such a passionate team".Having helped develop Harnham's L&D offering on a consultancy basis for the past six months, Lauren will now be leading this team full time, alongside both our Internal Recruitment and HR functions for both the Harnham and Rockborne brands. We wish Lauren every success here at Harnham and can't wait to see the many great initiatives and ideas she'll bring to the business.

Harnham secures investment from BGF | Harnham US Recruitment post
We are delighted to announce the completion of a multi-million-pound investment deal with BGF, the UK and Ireland's most active growth capital investor. The partnership with BGF will support Harnham's plans to scale further into the US and Europe as it seeks to accelerate the growth of both the Harnham and Rockborne brands to meet the growing demand for a high-quality, global Data & Analytics workforce.Since our founding in 2006 by myself and David Farmer, Harnham has gone from strength to strength and is now a multi-national business with hubs all over the world including the UK (London), US (Phoenix, San Francisco, New York) and Germany (Berlin). We now employ more than 150 sales consultants and works with businesses from fast growth start-ups to large blue chips. As part of the investment deal, Harnham welcomes Dave Rees to the team as a non-executive, independent director to the board. Dave formerly worked as Chief Revenue Officer for SThree, as part of the board as it grew the business to over £1billion in revenue.Dave will work with Harnham's board to continue with the ambitious global growth plans for the Harnham recruitment business, as well as the build and scale of its new sub-brand company, Rockborne, which was launched in 2021.Rockborne focuses on training, hiring, and placing junior Data & Analytics consultants across a range of blue-chip clients. With the global compound annual growth rate for the Data sector expected to grow by at least 30 per cent in the coming years, Harnham recognised a need to ensure skills gaps were plugged effectively and efficiently if the market is to cope.It is the first business of its kind to employ an Attract-Train-Deploy (ATD) model which has a key focus on ensuring candidates are not only qualification-ready but also business-ready, equipping them with the tailored skills required for the company and team they will be joining.Harnham have experienced significant growth since our inception 16 years ago. During this time, the business has built a reputation as a true market leader in the field of D&A, thanks to our deep sector focus and expertise, the strength of our candidates, and the high quality of our service.As we look ahead to the future, we are delighted to be partnering with BGF on the next stage of our growth journey. Their experience of scaling international businesses and the synergies of the investment team, made them the obvious choice to take us to the next level.Rahul Satsangi, investor at BGF, said: "Harnham represents an exciting opportunity to support a rapidly scaling business with an international outlook and a clear growth strategy. Supported by BGF's flexible approach to financing and our substantial knowledge of the labour models being used to address the demand for talent in the technology industry, we are pleased to have the opportunity to partner with the business. Under the experienced leadership of Simon Clarke and his team, alongside Harnham's market-leading service provision, and the ever-growing demand for experienced D&A professionals, we are confident the business is on a clear path to success."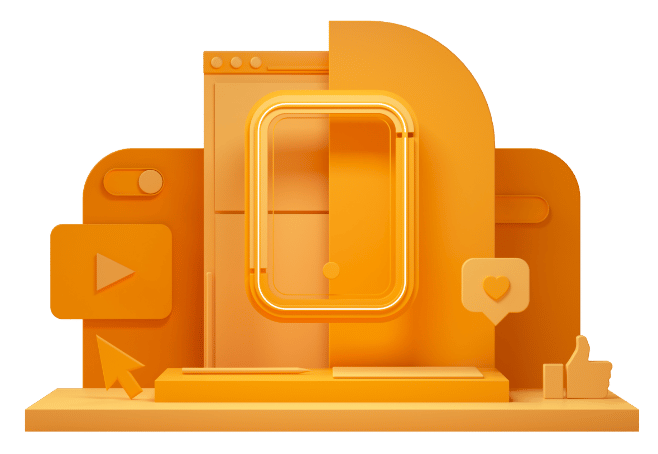 CAN'T FIND THE RIGHT OPPORTUNITY?
If you can't see what you're looking for right now, send us your CV anyway – we're always getting fresh new roles through the door.