Front End Email Developer
Bristol / £35000 - £47000
FRONT END EMAIL DEVELOPER
£35,000 - £47,000
HYBRID - BRISTOL
THE COMPANY
This marketing agency are growing massively and are looking to add a Front End Email Developer to their team!
THE ROLE:
As a Front End Email Developer, you can expect to be involved in the following:
90% email development and 10% web development
Working on some really advanced email projects
Creating web pages using HTML, CSS, JavaScript and PHP
Support the creation and updates on templates
Work alongside design and client services teams
Influence projects and how their delivered
YOUR SKILLS AND EXPERIENCE
Solid understanding of HTML and CSS
Adobe photoshop experience is great
Interactivity experience is a plus
BENEFITS
Working within a great team experience
Salary up to £47,000
Great benefits package
How to apply
Express your interest by sending your cv to Theo via the apply link on this page

Can Data & Analytics Help E-commerce's Slow Decline? | Harnham US Recruitment
Recently, we have started to see some worrying downward trends for e-commerce. Will they continue? It's hard to say. We won't see final numbers for holiday shopping until 2022. What we do know is Data Analytics can help with reversing the trend. Is E-Commerce Struggling?We saw something odd in 2021. While still down 28% from 2019 pre-pandemic levels, the number of in-store Black Friday shoppers increased 48% from 2020. When looking at the holiday season as a whole, in-store shopping will only be down 10-15% from the holiday season in 2019. Remember, 2019's Black Friday was still pre-pandemic.Online spending is seeing a corresponding dip. Adobe Digital Economy Index tallied up online Black Friday spending for 2021 to be $8.9 billion. This is lower than Adobe's expectations of $9.2 billion. This number is also down from last year's spending of $9 billion. This is the first time online holiday spending has ever seen a reversal of continuous growth. Why is E-Commerce Slowing Down?What is causing the large increase in in-store shoppers and the dip in online spending? It's still a little hard to pinpoint the exact cause. But it seems to be clear that the potential shipping delays are fueling the trend. After all, who wants to risk their gifts getting stuck somewhere in the mail for weeks?The supply chain problems have been very well-publicized. Concerns over how these issues will play out for the customer seems to have lowered their enthusiasm for online shopping. Shoppers want the certainty of the brick and mortar shop over the e-commerce world – even if that means fewer options.On top of all of this, collecting Data on customers is harder than ever. Customers want to opt-in on tracking. You cannot send emails that qualify as spam, or you risk legal action.The Data from customers is important for creating a good customer experience. This is what keeps customers coming back. With sufficient Data, you can cater to their wants or needs and create rewards for shopping behavior. Without it, businesses are a little lost.Digital Analytics Solutions for Supply Chain DisruptionsA while back we wrote an article about how Digital Analytics can help with the disruption in the supply chain. Surviving supply chain disruptions all comes down to resiliency and flexibility. Being able to make rapid decisions will help move things along. Digital Analytics helps businesses make those fast decisions. Here are six other solutions to supply chain disruptions with advanced analytics. More details about each point can be found in our previous article.Support your workforce and put people first  Leverage data to improve visibilityRapid generation of insightsBe flexibleBe able to identify critical needsCollaborate in the cloudThe Changing World of Data AnalyticsWhat about the changes in the way we collect consumer data? As Forbes put it, we need to prepare for a "cookie-less" world. This will mean doing more with less Data. We used to be able to track visitors' behavior on websites using cookies. This is now controversial as more and more consumers are question the ethics of violating their online privacy. Clearly, the way we collect the Data will have to change. We will start to see more first-party Data through a value exchange. Customers will need incentives and value in exchange for providing their Data. For some customers, simply asking for consent is enough for them to trust companies with their Data. We might have to accept little or no Data from other customers.The answer isn't to go back to the stone age. Advanced Analytics is popping up to predict behavior based on limited information. Predictive Modelling, Machine Learning, and AI all help predict what customers want. This is the key to doing more with less.It might also be time for businesses to start building their own Digital Footprint. This will allow them to target prospective customers using relevant content. We have seen the rise in the last year of self-service Data Analytics. With the power of their Data in their hands, businesses can make the decisions that make the most sense for their customers. After all, they know their customers best.If you're interested in Consumer Insight, Decision Science, Machine Learning, or Robotics just to name a few, Harnham may have a role for you. Check out our latest Advanced Analytics jobs or contact one of our expert consultants to learn more.  For our West Coast Team, contact us at (415) 614 – 4999 or send an email to sanfraninfo@harnham.com.  For our Arizona Team, contact us at (602) 562 7011 or send an email to phoenixinfo@harnham.com. For our Mid-West and East Coast teams contact us at  (212) 796-6070 or send an email to newyorkinfo@harnham.com.  

Omnichannel Marketing and Analytics: Engaging Customers at Every Turn | Harnham US Recruitment post
If you've ever wondered why that dress you just looked at is suddenly on your Facebook feed, omnichannel marketing might be the answer.
Omnichannel marketing is knowing your shopping habits and ensuring you can make your purchase when you're ready on the right channel. What if you found the dress you liked, then shopped for shoes while you were waiting in line to pay for your dress. Omnichannel isn't exactly like that, but it's close.
Harnessing Big Data from Digital Channels
The point of omnichannel marketing is to make your shopping experience as seamless as possible. So, if an app makes it easier for you to order dinner through a delivery app, and you can cook a healthy meal with fresh ingredients, would you rather spend an hour in the store or 5 minutes choosing the recipe that's right for you?
There are so many touchpoints between in store shopping, online shopping, apps, delivery services, subscription services, and done-for-you services it can seem mindboggling. But if you're end game is to get dinner on the table or the perfect dress for that summer wedding, then omnichannel can help you get what you need, faster. It helps give you a seamless customer journey so that when you're telling your friends about it, you're talking about the experience rather than the store almost.
It's the way retailers can market the right product to you at the right time on the channel you prefer to use for your shopping experience. What the Analytics SayWe couldn't just talk about omnichannel marketing without talking about Digital Analytics. So, if you're a retailer and curious about how omnichannel analytics will work for you, below are a few key things to keep in mind.
You can use analytics to:
Work on your supply chain logistics –
where do your customers shop and how do they want their products delivered.
what price point is best suited to your customers.
Focus your marketing efforts –
do you know how your multi and omnichannel strategies affect your customers? Who's shopping where, when, and on what platform?
And that's just a start. This is where your Data Strategy will shine and will be a starting point for engaging customers at every touchpoint of your operation.
A Seamless Experience for the Customer
Every one of us has a unique personality,  a way of doing things, and it doesn't become one size fits all when try to shop. But omnichannel analytics is shopping's answer to offering a seamless customer experience so that everyone, regardless of how or on what platform they shop has the same experience.
It is this experience that keeps shoppers coming back again and again. Consider this. Do you remember a store your parents took you to as a child? What made it special? Why do you remember it? The shop might not have known what it was called at the time, but it was an experience you had that made you remember the store.
Now, it's the same thing, but on a grander scale, and you can shop at the store in person, on line, on your phone, via email…in whatever way you wish to shop, there's a way to do it. Put another way, over eighty-five percent of shops understand how important omnichannel marketing and Analytics is for their business. They know that if they want to be top of mind, they have to give customers as many ways to shop as are currently available to maximize their return on investment (ROI).
Do You Need Omnichannel Marketing and its Analytics?
Yes. Absolutely. In a Harvard Business Review with a US retail company, they interviewed over 45,000 shoppers and learned the following - Less than ten percent were online only shoppers, twenty percent shopped only in store. Over 70 percent used multiple channels such as online, in store, mobile, email, and social media channels.
Those who used more than one channel spent nearly ten percent more in the store than those who only shopped online or in store or only used a single channel. In other words, omnichannel is no longer an option. In order to find, engage, and keep customers businesses would have to find them at multiple touchpoints. If they spent more time on social media, that was the place to find them. If they preferred in store, that was the place to engage them. And between the two touchpoints of online or in store, the business would have to engage them through emails, coupons, special offers, and so on.
If you're interested in Digital Analytics, Web Analytics, Business Intelligence (BI), or Data Science just to name a few, Harnham may have a role for you. Check out our latest Digital Analytics jobs or contact one of our expert consultants to learn more.
For our West Coast Team, contact us at (415) 614 - 4999 or send an email to sanfraninfo@harnham.com.
For our Arizona Team, contact us at (602) 562 7011 or send an email to phoenixinfo@harnham.com.
For our Mid-West and East Coast teams contact us at (212) 796-6070 or send an email to newyorkinfo@harnham.com.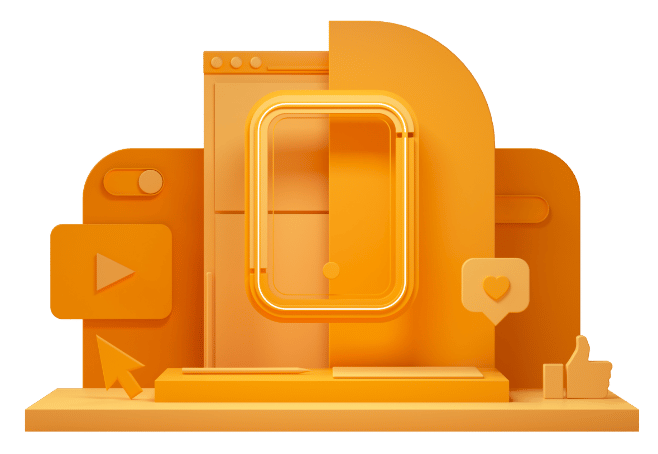 CAN'T FIND THE RIGHT OPPORTUNITY?
If you can't see what you're looking for right now, send us your CV anyway – we're always getting fresh new roles through the door.