Mulhouse, Alsace / €27000 - €35000
EXPERT SEA (H/F)
MULHOUSE (68)
27-35K€

Entreprise spécialisée en marketing digital basée à Mulhouse recherche son Expert.e SEA. L'objectif principal de l'entreprise est d'atteindre ses objectifs commerciaux en utilisant des stratégies de marketing en ligne efficaces.

LE POSTE

En tant que consultant SEA, vous serez responsable de la gestion de campagnes publicitaires en ligne pour nos clients. Vos principales missions seront :
Concevoir des campagnes publicitaires sur les moteurs de recherche pour les clients de l'entreprise
Gérer et optimiser les campagnes pour atteindre les objectifs de conversion et de rentabilité
Analyser les performances des campagnes et proposer des recommandations pour les améliorer
Communiquer régulièrement avec les clients pour leur présenter les résultats des campagnes et discuter des évolutions à venir
VOTRE PROFIL
Une expérience préalable en tant que consultant SEA ou une expérience pertinente en marketing en ligne
Une connaissance approfondie des outils de publicité en ligne tels que Google Ads et Bing Ads
Une excellente capacité d'analyse et de résolution de problèmes
Une forte aptitude à la communication pour travailler avec les clients et l'équipe interne
Une volonté de rester à jour sur les tendances et les évolutions du marketing en ligne
POUR POSTULER
Si vous êtes passionné(e) par le marketing en ligne et que vous êtes prêt(e) à travailler dans un environnement dynamique, nous serions ravis de recevoir votre candidature.

Using A 'Data First' Approach In Your Data Science Job Search | Harnham Recruitment post
The litany of past jobs, education, and business goals has and is quickly becoming a thing of the past. With millions out of work, the rise of remote working, and the continued high demand for those in the Data industry field, CVs today must be much more dynamic. And, for the innovative Data Scientist, there are plenty of ways to stand out from the crowd.If you're interested in working in Data First environments, why not use the idea to inform your job search? Consider this. When you begin your search, you're using many of the same tactics you'd use in any role – assess, analyse, gather, improve, and control.Want to Make a Career Change? Assess the Situation.While more Data professionals are staying in their roles longer than in previous years, there do come times when it's time to make a change. Maybe you want to get a fresh start somewhere for more creative expression. Maybe you want to be a strong leader who wears a variety of hats, but you're dug in to your current role. So, what do you do? If you're on the fence, you assess the situation.Here are a few steps you might follow:Review your CV – with which business processes and technical systems do you have experience? Determine which roles interest you and why – do you need more education, a new skill, or does the company you're interested in offer on the job training, upskilling, or reskilling?Research the role you're interested in – your desired outcome – and breakdown any challenges into actionable efforts you can make to get the job.Gather as much Data as possible to not only help with any adjustments to your CV, but to include in your cover letter. Remember, what was once on paper and emailed or delivered can now be done by video. After all, your next goal is likely a Zoom interview.Maybe you've gone a bit further and created a mind map of your goals, experiences, and processes. If so, you've got the beginnings of your job search model.Putting Your Job Search into Action to Improve Your ChancesYou've gotten much of the preparatory legwork done. Now, it's time to get things moving and test the market. Perhaps you've got a spreadsheet or are keeping a journal of companies you'd like to work or roles you'd like to take on. You've researched their website pages, gotten the hiring managers information, and have crafted your cover letter and CV to fit the job you're most interested in. Have you sent out your information or made connections in your field? Are you getting a good response or only a trickle?This is the improvement phase. This is where you tweak things. How? Have a friend or recruiter review your CV – are their typos? Do you meet the right qualifications? Are you over or under-qualified? Is there anything they think you could add which might help? Did you follow the application instructions correctly? Did they request a video resume and you sent them paper or vice versa?Have you addressed any feedback you've received from hiring managers, recruiters, friends, or colleagues?When you figure out where and what to improve, you can move forward more proactively. Many businesses want a professional who can address issues specific to a project or difficult situation. Determine what needs to change and fix it with an eye toward improving the process in the future.Taking Control of Your Job SearchLooking for a job can often feel like the employers have all the power, but that's not necessarily the case. When the reigns are tightened and your focus is sharp, you have more control than you think.After all, you've done much of the legwork many won't think to do. You've assessed your situation, your processes, and your systems – networking, job board, or contract work to try new things and gain new experience. You've determined your gaps and closed them.What you've learned along the way has helped you not only in your job search, but has given you insight into your ideal role. If you're looking for a career change, and have followed a Data first approach, your newly embedded processes and goals will streamline into whatever you choose to do. The best part? It drives your own ROI. The time invested in yourself and in conducting your job search with such focus can only bring about good things.If you're looking for your next role in Data & Analytics, Harnham can help you search and prepare. Take a look at our latest opportunities or get in touch with one of our expert consultants to learn more.  

ADD DEPTH TO YOUR JOB SEARCH BUT DO NOT SHED THE BASICS JUST YET | Harnham US Recruitment post
New York advertising campaigns are legendary. Think Don Draper and the boys of Mad Men. But, from the 1960s to now? The times they are a changin'. In today's world, advertising and technology have converged to keep up with the times. The power is in the hands of the customer and insight jobs help data professionals gain insight into customer's needs, wants, and desires. The same is true of the job search and the customer is you. The candidate.As high tech as the process of jobsearching, recruiting, and hiring have become, don't shed the basics just yet. Though creative design and the addition of embedded video play a role, the traditional resume in its simplicity is still viable. When employees remained with a company ten, twenty, or thirty years, the chronological resume was preferred. It showed stability and progression throughout a career. More often than not, three pieces of paper defined your job search – cover letter, resume, and reference list. If you really wanted to stand out, a handwritten thank you note delivered 24-48 hours after the interview.In today's world of remote working, digital nomads, and global business, those three to four items remain as touchpoints. Your cover letter can be your video, highlighting the projects and achievements within your resume. The reference list of today falls somewhere between your online portfolio, your social media pages, as well as direct contact with past bosses and colleagues. And that thank you note? Whether emailed or hand-written, it closes the circle of the hunt giving you an opportunity to not only express thanks, but to enhance the interview with a new question, an answer to a question, or fill in a gap.There is a lot of competition today in the job search and even in the science, technology, engineering, and mechanical (STEM) focused industries where demand is high; it's important to put your best foot forward.Touchpoints Offer InsightEach touchpoint, from cover letter to thank you note offers a hiring manager, recruitment, and staffing agencies a better understanding of their potential candidate.Cover LetterThe cover letter is an introduction. However, it isn't all about you. A cover letter is written to show a company how you can help them solve their complex business problems as well as lets them know you're interested in working with them versus simply needing a job.ResumeYour resume can either be chronological or functional. In today's environment, it's likely a mix of both. But, ultimately, your resume is what backs up your cover letter. It is a list of your education, work experience, skills, highlights, and achievements. With the added element of video, tell becomes show, giving a potential recruiter or hiring manager additional insight into your skills and capabilities.Reference ListLess than a decade ago, the reference list was simply a piece of paper which listed previous supervisors or colleagues who verified you could do what you said you could do. It also helped hiring managers, recruitment or staffing agencies gain an idea of who you were as a person so they could ascertain whether or not you might be a good cultural fit for the company. Today, that reference list can be a testimonials page on your website, your social media interactions, or simply a list of usually about three people (two professional references and one personal reference).Going the Extra MileGoing the extra mile used to simply mean to be sure to follow up with a thank you note after your interview. But, in today's world of online profiles, social media pages, embedded video in your resume or online profile, and so on, adding depth and offering further insight can be daunting. Read on for how one candidate in the hunt for his dream job used his professional skills to land the job of his dreams.A recent article on LinkedIn, took the job search a step farther. A one-way plane ticket, a leap of faith, and putting his skills to use landed a candidate his dream job. Putting his technical skills to use and to automate his job search, he created an application. Not only did it help him manage his time, but it also gave him a project to use as example. In essence, he hacked the job search.Are you as comfortable flexing your analytics muscles as you are explaining your findings to stakeholders? We may have a role for you. We're looking for a VP Advanced Analytics in the AdTech space within the heart of NYC to lead and drive a global tech giant's efforts to predict customer behaviors across multiple channels.Harnham specializes in Junior and Senior Data and Analytics roles, check out our current vacancies or contact us to learn more.For the East Coast team please call 212-796-6070, or email newyorkinfo@harnham.com.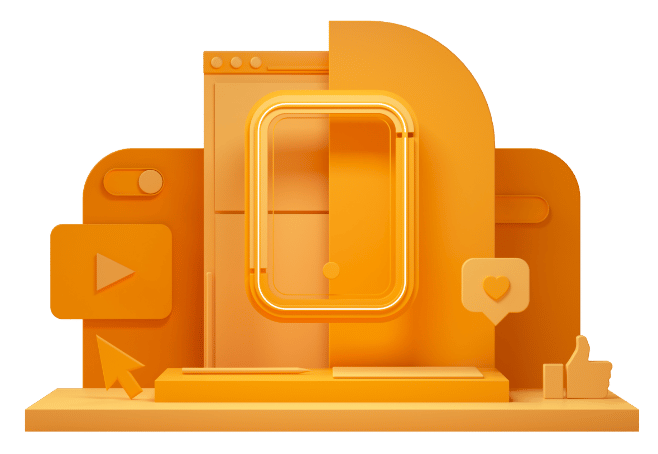 CAN'T FIND THE RIGHT OPPORTUNITY?
If you can't see what you're looking for right now, send us your CV anyway – we're always getting fresh new roles through the door.