Paris, Île-de-France / €70000 - €110000
EXPERT CRO
PARIS
70K€- 110K€
Vous recherchez une opportunité, car vous êtes Expert.e CRO et vous recherchez de nouveau défi. Cette société recrute un.e Expert CRO pour les rejoindre et propose des défis liés à des projets innovant.
LE POSTE
Cette entreprise en forte croissance est à la recherche d'un.e Expert CRO pour rejoindre leurs équipes d'experts. Vous serez en charge de :
Analyser les données d'analyse web et fournir des recommandations pour améliorer les taux de conversion.
Concevoir et mener des tests A/B et autres tests pour améliorer les performances des pages web.
Conseiller les clients sur les meilleures pratiques en matière d'optimisation de la conversion et d'expérience utilisateur.
Encadrer et former les membres de l'équipe pour garantir l'excellence de leur travail.
Participer au développement commercial du pôle en participant aux phases d'offres et aux présentations.
VOTRE PROFIL
5 ans d'expérience en gestion de projets CRO et en conseil stratégique.
Compréhension de Google Analytics, Google Tag Manager et d'autres outils d'analyse web.
Une expertise en test A/B
Une expérience en management
Une bonne capacité à communiquer et à présenter des données complexes de manière simple et compréhensible.
Un bon niveau d'anglais

How To Attract Data Scientists To Your Business (And How Not To) | Harnham Recruitment post
Whilst the role of Data Scientist is still considered one of the most desirable around, many businesses are finding that a shortage of strong, experienced talent is preventing them from growing their teams sufficiently. With a huge demand for such a small talent base, enterprises have begun to ask what they can do to ensure that they can secure the skillsets they need. If you're looking at hiring a Data Scientist, there are a few key Do's and Don'ts that you need to bear in mind:THE DO'SCreate A Clear Career PathIn most companies, a career path is defined. Usually you grow from junior to senior to manager etc. However, Data Scientists often like to become experts rather than moving up the traditional career ladder into people management roles. And, once a Data Scientists becomes an expert, they want to remain an expert. To do this, they need to keep up with the latest tools and data systems and continually improve. That's why it's important that you put in place a clear career path that suits the Data Scientists. In addition to the possibility of leading teams on projects, businesses should provide opportunities for financial progression that reflect growing skillsets in addition to increased responsibilities. 
Let Them Be Inventive One of the biggest turn-offs for Data Scientists is lack of opportunities to try new techniques and technologies. Data Scientists can get bored easily if their tasks are not challenging enough. They want to work on a company's most important and challenging functions and feel as though they are making an impact. If they are asked to spend their time on performing the same tasks all the time, they often feel under-utilised. Providing forward-looking projects, with innovative technologies, gives Data Scientists the opportunity to reinvent the way the company benefits from their Data.Provide Opportunities To Discover As part of their attitude of constant improvement, Data Scientists often feel that attending conferences or meet-ups helps them become better at their role. Not only are these a chance for them to meet with their peers and exchange their Data Science knowledge, they can also discover new algorithms and methodologies that could be of benefit to your business. Businesses that allow the time and budget for their team to attend these are seen as much more attractive prospects for potential employees in a competitive market. 
Give them the freedom they needData Scientists are efficient workers who can both collaborate and work independently. Because of this, they expect their employers to trust that they will get the job done without feeling micro-managed. By offering flexible working, be it flexi-hours or working from home options, enterprises can make themselves a much more appealing place to work. THE DON'TSHire The Wrong SkillsetAs many companies begin to introduce Data teams into their business, they can often attempt to hire for the wrong job. Generally, this will be because they automatically jump to wanting to hire a Data Scientist, but actually need a different role placed first. For example; a company may be looking to hire a Machine Learning specialist, but their data pipeline hasn't even been built yet. There are many talented candidates out there who want to work with the latest technology and solve problems in complex ways. But the reality is that a lot of businesses aren't ready for their capabilities yet. Before hiring, asses what skillsets you really need and be specific in your search. 
Undervalue Their Capabilities There are still a large number of organisations that do not value Data within their culture and Data professionals pick up on this incredibly quickly. If they feel that their work is under appreciated, and they know that there is high demand for what they do, they will not waste their time sticking around. Ask yourself how you see your Data team contributing to the company as a whole and make this clear within your organisation. Advanced Data Scientists don't want to work on dashboarding so make sure that their work will have an impact and explain how you see this happening during the interview process. Additionally, be aware of other financial implications that their hire may have. It's likely that they'll need a supporting Data Engineer to work with and, if they don't have access to one, they have another reason to look elsewhere. The Data Scientist market is a candidate-driven one and, as a result of this, businesses need to go the extra mile to ensure they get the best talent around. By offering a strong set of benefits, the opportunity to grow and progress, and an environment that values Data, enterprises can stand out amongst the crowd and attract the best Data Scientists on the market. If you're looking for support with your Data Science hiring process, get in touch with one of our expert consultants who will be able to advise you on the best way forward. 

As Incidents Of Cybercrime Increase, How Can A Fraud Analyst Give Your Business Peace Of Mind?
Whilst it's true that cybercriminals are becoming more creative and sophisticated, as are analytical techniques and the experts that wield them. Fraud Analysts now have more techniques and reach than ever, and as incidents of cybercrime increase, this isn't an area that businesses should be scrimping on.
According to PwC's Global Economic Crime and Fraud Survey 2022, 46 per cent of organisations surveyed reported experiencing fraud or financial crime over the last 24 months and tech, media and telecommunications businesses appeared to have taken the brunt. Findings showed that nearly two-thirds of this group experienced some form of fraud, the highest incidence of any industry.
The ONS also recently released stats showing that fraud offences increased by 25 per cent in 2021 (to 4.5 million offences) compared with the year ending March 2020. Indeed, the proportion of these incidents that were cyber-related increased to 61 per cent up from 53 per cent.
The rise of cyber-fraud is a clear issue and for some businesses such as financial institutions, tackling this by using fraud teams made up of expert Fraud Analysts is the norm. But for others, it may not have been seen as a priority until recently. However, any business which has a growing number of online transactions will become a bigger target for fraudsters and would benefit from a team member able to help minimise the risk.
So, how can fraud analysts help?
Far from wanting to paint a bleak picture, while fraud techniques are evolving and improving, so are anti-fraud efforts. All risks associated with financial crime involve three kinds of countermeasures: identifying and authenticating the customer, monitoring and detecting transaction and behavioural anomalies, and responding to mitigate risks and issues. All of these are carried out by fraud experts, such as Fraud Analysts, armed with ever-evolving technologies and techniques. So, what exactly does a Fraud Analyst do?
Fraud Analysts will track and monitor transactions and activity, identify and trace any suspicious or high-risk transactions, determine if there is improper activity involved, and identify if there is any risk to the organisation or its customers. They are able to digest huge swathes of information and quickly and efficiently prioritise the data that's important in order to tell a story of fraud or no fraud.
To cope with the speed and scale of online commerce, new technologies such as Machine learning (ML) models have come to the fore. These models have the ability to simulate thousands of scenarios and take over the mundane tasks of sifting through swathes of data in a tiny percentage of the time it would take a human. The systems used by Fraud Analysts will vary based on the industry, but a common example is rule-based expert systems (RBESSs). A very simple implementation of artificial intelligence (AI) RBESSs are used to detect fraud by calculating a risk score based on users' behaviours, such as repeated log-in attempts or 'too-quick-for-being-human' operations. Based on the risk score, the rules deliver a final decision on each analysed transaction, therefore blocking it, accepting it, or putting it on hold for analyst's revision. The rules can be easily updated over time, or new rules can be inserted following specific needs to address new threats.
This method has proved very effective in mitigating fraud risks and discovering well-known fraud patterns. That said, rule-based fraud detection solutions have demonstrated that they can't always keep pace with the increasingly sophisticated techniques adopted by fraudsters, without regular updates and expert use.
Machines also cannot mimic human traits like intuition. People can detect if things aren't right even if they have not seen them before. It's an instinct not yet successfully trained into machines. Therefore, new trends are much better pursued by an analyst and then a machine can be trained to stop future occurrences. A well-implemented ML system will free up precious time for an analyst to perform these more productive tasks.
A non-stop process
So, your Fraud Analyst has now set up a new ML system to identify fraudulent activity and is also looking for new trends that fraudsters may be trying – now what? Fraud Analysts never sit still. Their job is not a one-time fix but one of constant evolution and refinement. Their role involves identifying weaknesses in systems and continually looking for opportunities for improvement, such as recommending anti-fraud processes to detect new patterns or new software tools to help with reporting. Their finger is always on the pulse of emerging developments and will ensure your company remains protected against current risks.
Not only is this aspect part of the job description, but it is also to some extent inherent to their nature. Fraud Analysts tend to be curious, have a strong attention to granular detail, as well as an inclination towards problem-solving. Leaving no stone unturned is part of their makeup. This analytical skillset will dig out any problems that are there – which will unfortunately then require you to fix them (sorry!) – but it is far better to be aware of any weaknesses now. The majority of companies only realise their shortcomings when it is already too late. Ultimately it is better to be safe than sorry.
A Fraud Analyst not only helps to protect businesses against creative cyber criminals but will also give owners reassurance as they look to grow and thrive unimpeded.
If you are looking for a complete recruitment solution across the breadth of Data & Analytics disciplines to build out a robust Data & Analytics function, get in touch with one of our expert consultants here.
Looking for a new role? Take a look at our latest Fraud Analyst jobs.

The Flu, Snake Bites, And The Covid-19 Virus: Jacob Glanville From Netflix's 'Pandemic' | Harnham US
Jacob Glanville features in the new Netflix series 'Pandemic', discussing the pioneering progress that he and his team at Distributed Bio have been making in the world of bioengineered medicine.
This week we sat down with Jacob Glanville, CEO of Distributed Bio, field leaders in advanced computational immunoengineering of biomedicines. Featuring in the new Netflix series 'Pandemic', a look into the teams that are fighting to prevent a global outbreak of disease, Glanville is a highly renowned expert with an incredible track record. With a PhD from Stanford, and having spent four years as a Principal Scientist at Pfizer, he left to found Distributed Bio. With Sarah Ives, Director of Influenza Centivax at Distributed Bio, the team is developing a new class of universal, utilizing pioneering computational technologies."We use high throughput computational docking to try to help characterize how many unique epitopes might exist on the surface of a viral coat protein or a pathogen protein. Then, we also use computational methods to identify distinct elements of those diverse members of viral cost proteins from lots of different evolved versions of the same pathogen. And that's the centerpiece of how our vaccine technology works. We co-administer a bunch of really different variants all at a low dose so that only the shared sites are essentially at a high enough dose to be responded to."
This technique allows for Distributed Bio to create vaccines for almost any virus, at a fast pace, and in a safe environment. For example, with the recent outbreak of the SARS-derivative Coronavirus, Glanville is working in collaboration with US military and World Health Organization's program allows the creation of 'pseudo-virion' versions of the disease that can be examined without posing a significant risk:"They take chicken pox, and flow over the outside of the chicken pox, the cost protein of a more serious virus, like the Coronavirus. So it behaves like a Coronavirus and it looks like one on the outside. Like the crunchy M&M shell is, is Coronavirus, but it's got the soft gooey M&M chocolate of, of chickenpox. It's not that dangerous. We are setting up a relationship with [the military] where we could use our antibody discovery library in conjunction with their pseudo-virion particles. We could rapidly discover antibodies against, SARS for instance, without the risk of bringing SARS into our lab."
Their work, however, is not just limited to fighting viral diseases. One of Distributed Bio's leading projects focuses on creating a universal antivenom to snake bites. With between 80,000 and 130,000 people killed each year by snake bites, the majority of whom live in third-world countries, the need for an easy access and affordable antivenom is high. "There's around 550 snakes in the world and each one has 20 to 70 proteins. It seems like a huge number of proteins you'd have to target to hit all snakes. But, for me analyzing them, they all collapse down to like 10 different clusters and homologous groups that all snakes share."Having discovered that a universal approach was both possible and realistic, how did they develop the antibodies needed?"Our team [led by Tim Friede, Director of Herpetology at Distributed Bio, Sawsan Youssef, Chief Science Officer, and Raymond Newland, Principal Scientist.] found a man who spent 17 years injecting himself with snake venom from all over the world, because he loves snakes, and we took his blood. We've been using lab methods plus computational methods to help identify a series of antibodies that can hit like a bunch of shared determinants."
But, with a team that comprises of roles varying from Data Engineers and Data Scientists to Bioinformatics specialists, the ability to work together is essential. How does Glanville look to create a collaborative environment? "I actually try to cross-train people as much as possible. My feeling is, that the extent to which you can actually cross-train people, the less likely you are to encounter a series of like assumption errors. I think what happens is often down to miscommunication between people who are making errors in the cracks where they have both misunderstood what the other person needed and what the previous person was giving them. If people are able to take their colleagues' expertise into question when they're working, you've reduced some of that risk."
Having grown up in Guatemala, Glanville is all too aware of the need for easily-available and effective vaccines, particularly as the Western world grows more wary of injections, largely due to the amount of misinformation that is currently circulating. But he understands that these concerns are often down to trust:"It's hard to communicate an epidemiological recommendation to a global population and not make it one sentence. And so, the loudest sentence becomes 'get no shots'. I'm hoping that a more effective shot makes the story go away. The problem currently with a flu shot is that it still only works half the time. And so people complain about it. I'm hoping that better vaccines and more reasonable communication will cause calmer minds to prevail."As for any immediate concerns about the impact of the Coronavirus, he once again turns to the issues of accessibility: "Right now I worry more about Ebola. It's a larger outbreak problem and it's in an area that is poorly served. I think China is pretty good at locking down medical problems."If you're looking to build out your team with the industry's best, get in touch with some of our expert consultants:For our West Coast Team, call (415) 614 – 4999 or send an email to sanfraninfo@harnham.com. For our Mid-West and East Coast Teams, call (212) 796 – 6070 or send an email to newyorkinfo@harnham.com.If you're on the hunt for your next opportunity and want to join an innovative, world-leading company, we may have a role for you. You can find our latest jobs here.Pandemic is streaming on Netflix now. You can watch the trailer below.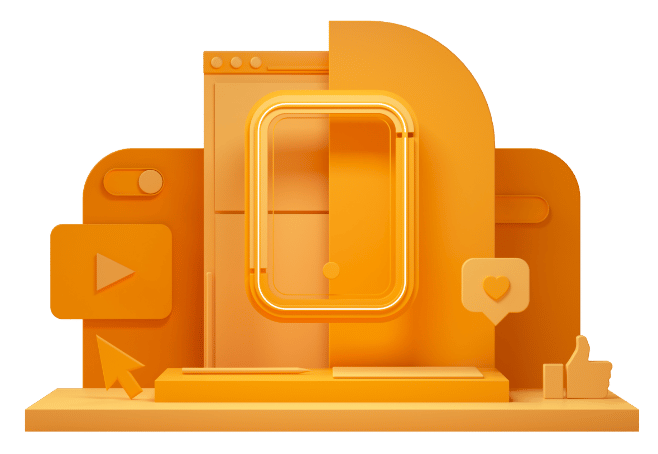 CAN'T FIND THE RIGHT OPPORTUNITY?
If you can't see what you're looking for right now, send us your CV anyway – we're always getting fresh new roles through the door.