Econometrician – Contract
Econometrician - MMM
Marketing Agency
London - Hybrid
£400-£500 per day
A large marketing agency is searching for an experienced Marketing Mix Modelling contractor to join to help a new client with their marketing performance analytics. You will be responsible for building marketing mix models to help the client understand which marketing channels are providing the best return on investment, as well as optimising campaigns through AB testing. You will be using SQL to manipulate data and Python to build the models, though building models in R will also be considered.
The ideal candidate will have strong MMM experience and a background working in media, marketing or advertising, strong SQL and Python or R experience.
Role & Responsibilities
Work with the end client to build Marketing Mix Models
Provide insights into what marketing channels are providing the best ROI
AB testing on campaigns to optimise marketing
Visualise insights
Skills & Experience
Strong SQL coding experience
Previous experience building Marketing Mix Models in Python or R
Background in media, marketing or advertising ideally
Benefits
£450-£500 per day, outside IR35, hybrid
How to Apply
Register your interest by sending your CV to Lloyd Dunstall via the Apply link on this page
Econometrician / Modelling / MMM / Attribution / Marketing Performance / SQL / Python / R

Contractor Roles: Testing the Waters for Full-Time
If 2020 taught us anything, it was the importance of flexibility and adaptability. It also gave us time to reflect on what we wanted from our careers and how to truly balance family life when we were both working from home and managing family tasks. So, if you found yourself wanting to try something new, one option may have been taking on a contractor role. Why Contracting Can Fast Track You Through the DoorTaking on this type of role is a good way to 'test the waters' for both the client and the candidate. While the focus is more often on contract-to-hire roles, we also have candidates and clients more interested in freelance projects. For example, someone may be in media most of the year, but for a shorter-term project of a few months, they might be a Business Analyst. These freelancers are experts in their field and can often hit the ground running to help launch or implement a project. So, who's looking for someone interested in either a contract-to-hire or a freelance contract role? There are such a wide variety of businesses, it's hard to narrow it down to a few businesses. In today's changing times, the better question might be, who isn't sourcing for prospective candidates interested in a contractor opportunity?  If you think about how fast things move in marketing and entertainment which includes sports marketing as well, it makes sense that contractor roles or contract-to-hire opportunities are the order of the day. Admittedly, we saw the largest uptick in contractor roles during the early days of COVID as businesses moved everything online and realized they weren't dependent on local talent. As the name implies, this is short-term with the goal of trying a candidate out to see if they're a good fit and vice versa for the candidate to see if the employer is a good fit for them. And for businesses with urgent projects or wanting to get a larger project launched, it gives them a fast track to get someone on board. If the person works out well, then they may be hired on permanently. 5 Markets to Consider for Contracting RolesDigital MarketingEntertainmentSports MarketingConsumer GoodsBioTechWhile the focus for many clients interested in finding candidates on a contract basis are in businesses such as Digital Marketing, Entertainment, Sports Marketing, and Retail, newer markets include start-ups. For Data Scientists interested in working for a startup, they may choose to Contract for a smaller project with the idea of becoming full-time once the project is complete and the client has had time to 'try before they buy' to see how a prospective candidate works best in a team and for the client.State of the Contractor Market from 2020 to 2022Contract did well in the industry compared to full-time most likely due to concerns over budgets, headcounts, and how both businesses and individuals were figuring out how to navigate a new way to work.In early 2021, there was a dip in contracting roles as the vaccine rolled out and companies began to hire full-time employees directly again. However, as 2021 comes to a close, there still remains an air of uncertainty which has led to an uptick in Q3 and Q4 numbers.However, in the next six months, the state of the contractor market is expected to remain steady. Though COVID will be an indicator of the market ups and downs, there remains an inverse correlation in the contractor niche that during COVID, there was high demand for contractors, and when business is booming, there's more of a demand to hire candidates upfront without testing the waters first.Benefits of Choosing Contractor RolesWhether you choose Contract-to-Hire or a Freelance Contractor role, here are some of the highlights for candidates:Remote flexibilityProductivity over locationNegotiating powerContract-to-hire roles are good for candidates with 2 -5 years of experience while Freelance Contractor roles are best suited to mid-to-senior level roles requiring 5 – 15 years of experience.It's important to keep an open mind regarding Contractor roles. Consider this. Often, those looking for a change or a challenge, will leave a full-time role, take a leap of faith to do contract work for a business they believe in, and with the end game in mind of a full-time offer. But having taken that leap of faith, they may have shown they can do more, or gained a promotion, and thereby have stronger negotiating power than if they were simply hired directly into a full-time role.If you're interested in the Data & Analytics industry, Harnham may have a role for you. Check out our current contract jobs or contact one of our expert consultants to learn more.  For our West Coast Team, contact us at (415) 614 – 4999 or send an email to sanfraninfo@harnham.com.  For our Arizona Team, contact us at (602) 562 7011 or send an email to phoenixinfo@harnham.com. For our Mid-West and East Coast teams contact us at (212) 796-6070 or send an email to newyorkinfo@harnham.com.  

The Benefits and Challenges of Contract Jobs
In the last few years, there's been a significant increase in contract roles across the U.S., particularly within the tech industry.
According to data from LinkedIn, the number of job postings for tech contract jobs in the U.S. nearly tripled from January 2021 to December 2022. This trend in contract work is expected to persist throughout 2023.
Because of its rapid growth, you may be thinking about making the switch to contract work yourself. And while there are many benefits that come from taking on project and contract-based roles (especially for highly skilled Data professionals) it's important to consider a few things before making the move from permanent to contract.
Below, we delve into some of the key benefits of contract work, as well as things to consider before making the switch.
Key Benefits of Contract Work
Consider this scenario: you're a data professional whose been in the Machine Learning vertical for several years. You've become confident in your skills and comfortable in your role, but suddenly, you find yourself drawn toward Robotics.
While you're interested in pursuing this new passion, you're unsure if the leap is right for you. In this situation, a contract role could be a great way to 'try it before you buy it'.
That's because contract work offers flexibility and no long-term commitment from the employer or employee, meaning both parties can test the relationship to see if it's a good fit.
Other benefits to contracting include:
More opportunity to expand your skillset: With contracts, you have the option to take on multiple projects, giving you an increased opportunity to learn, grow, and develop new skills.
Control over your own schedule: As a freelancer, you have a lot more control over your schedule and how much work you want to take on at any given time.
For a data professional with a few years of experience under their belt, contract work is a great way to pursue new passions, take on interesting projects with no strings attached, and grow at a rapid pace.
What to Consider Before Making the Switch to Contract
While there is undeniable flexibility and opportunity that comes with contract work, it's worth considering the following before diving into the contract space:
Have you built up an emergency fund? Contract roles are, by their very nature, not permanent, which means your salary isn't guaranteed or steady over the course of a year.
Are you ready to deal with the tax implications that come with contracting? Being a freelancer means that you'll have to handle your own taxes.
 Do you have the right attitude? When you're on a contract, you have a finite amount of time to prove yourself and demonstrate your value. Are you mentally prepared to dive into a project, and are you ready to hit the ground running?
As the contract space continues to boom, it's definitely worth exploring whether or not a contract role makes sense for you. Consider speaking with a professional recruiter who can help you explore your options in more detail.
If you're looking for your next role in Data & Analytics, Contract or otherwise, we may be able to help. Take a look at our latest opportunities or get in touch with one of our expert consultants to find out more.

The State of Contract Jobs in Data Analytics Across the US
The State of Contract Jobs in Data Analytics Across the US
No matter where you stand on your preference for freelance versus permanent roles, there has certainly been a swell in the number of contracting Data & Analytics professionals in markets across the world. For example, in our New York office, in the first three months of 2023, we have already seen more than half the number of new temporary contract positions come up as were listed during the whole of 2022.
What's driving this growth? While there are a number of intermingling factors at play, here are three trends that Jose Gomez, Managing Consultant for Harnham in New York, has noticed in the current contract market.
Testing the Waters
Gomez considers 'contract-to-hire' as the number one recruitment trend in the interim sector at the moment. He describes the contract-to-hire method as an opportunity for both parties to 'try before you buy', by entering into a contract that initially lasts for three to six months but can be converted into a permanent job at any time.
For an employee, this means they can test the water in an unfamiliar firm to see whether they enjoy the job and workplace environment. For the employer, it is an invaluable way to try out a promising candidate for a specific project but postpone the administrative and financial implications of a permanent job offer, until they are certain they've found the right fit. A short-term commitment from both sides can ultimately lead to a long-term solution that suits both the employee and employer.
A Project-Based Approach
Another significant trend that is driving contracting markets is project urgency. Regardless of wider global events and uncertain financial markets that may influence whether a business commits to growing its headcount, there are a number of time-sensitive projects that still need to go ahead. These tend to have a clear start and finish date mapped out.
Bringing in professionals on a short-term basis who are accustomed to hitting the ground running without the employer needing to commit to the paperwork and costs of a permanent hire, means these urgent projects can still be completed by their deadlines.
With the growing importance of Data and Analytics for many organisations, this is translating into a tangible uptick in the number of contracting positions we are filling for clients, with many looking to hire into multiple project-based roles. This approach also means that employers benefit from the experience of contractors who have worked on a diverse range of projects across different firms.
The Impact of Evolving Technology
A third trend powering demand for contract work in the sector is Artificial Intelligence (AI). Everyone has heard of ChatGPT, but what is it all about? For Harnham's specialist recruitment consultants, AI is our bread and butter and we are seeing a growing call for Machine Learning (ML) engineers who can work in numerous programming languages and data models.
Given the current trajectory of the Data & Analytics market, we expect to see all three trends continue to grow going forwards, leading to lots of opportunities for contract work.
Should someone currently in the 'permanent' camp consider a switch? We find that contracting work does not fit a specific demographic, it's a personal lifestyle choice. For some, the flexible, freelance lifestyle is highly desirable and offers many benefits, but it is quite different from the permanent approach and therefore won't suit everyone.
Before placing any contractor into a role, we set up an agreement between the employer and contractor to cover all eventualities. Harnham's recruitment consultants are highly experienced at matching the right contractors with the right businesses and we provide contracts on a part-time and full-time basis.
The great advantage of this type of employment is that recruitment can be extremely quick and efficient. We have seen the process from interview to job offer to signing agreements happen within two days, which is an extremely fast turnaround. And whilst contractors generally don't receive the same company benefits as permanent staff, at Harnham we do offer benefits to the contractors we have on our books.
Interested in hiring a data contractor for an upcoming project or expanding your team with a permanent data professional? Our expert team knows the market inside out, and how to reach the best talent out there, get in touch today.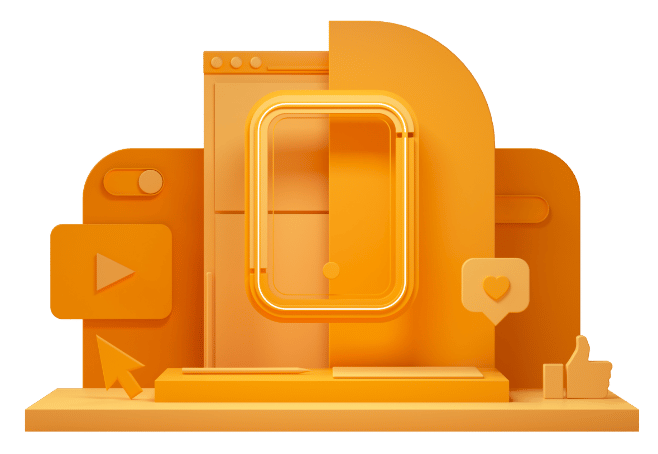 CAN'T FIND THE RIGHT OPPORTUNITY?
If you can't see what you're looking for right now, send us your CV anyway – we're always getting fresh new roles through the door.