Digital Tag Management Specialist
Birmingham, West Midlands / £65000 - £70000
Birmingham, West Midlands
TAG MANAGEMENT SPECIALIST
£65,000-£70,000 + BENEFITS
Are you an experienced and motivated professional with a passion for tag management? This would be a fantastic opportunity to join one of the biggest tag implementation teams in the UK, where you would get the opportunity to be part of a huge digital transformation, and help with all customer journeys.

THE COMPANY:
This is a multinational telecommunications company aiming to increase its investment in its digital and data platforms to expand and develop its reach. You will be part of the Analytics team and will be able to collaborate with other teams including digital marketing to find insights and help to optimize and therefore, increase the company's social media presence.
THE ROLE:
As an Implementation Specialist, you will work on leading the implementation across all digital touchpoints by:
Maintaining best practice tagging, and ensuring the data collection is accurate and validated
Developing and maintaining the event data layer
Testing and debugging Digital journeys to ensure data collection/frameworks have been implemented correctly.
Supporting stakeholders to understand best practice
YOUR SKILLS AND EXPERIENCE:
A successful Implementation Specialist will have the following skills and experience:
Proven commercial experience with web analytics tools e.g. Google Analytics, Adobe Analytics.
Ability and experience interacting with key stakeholders.
Understanding of Javascript/HTML
Extensive experience with a tag management tool e.g.Google Tag Manager, Adobe Launch, Tealium
THE BENEFITS:
You will receive a salary, dependent on experience. Salary is up to £70,000 On top of the salary there are some fantastic extra benefits.

Is Product Analytics the new Digital Analytics? | Harnham Recruitment post
Following on from our exploration of what Digital Analytics is, and the exploration specifically of hiring Digital Insights Analysts in the North of England and Midlands, we wanted to take a look at Product Analytics, and how it differs from the standard Digital Analyst role.To help investigate the importance of Product Analytics in the current market, we have interviewed Nicky Tran, a Product Analyst at Virgin Media (Manchester).What Is A Product Analyst?In simple terms, a Product Analyst ''looks at the different products a company has, and then you are identifying which areas of the product can be improved or which areas can be optimised." While Digital Analytics can inform the product lifecycle, the interesting aspect to this role is, that unlike a traditional Web Analyst role, it is more of a hybrid role. Nicky emphasised that it is ''an upcoming sector within the analytics community'', providing an overlap between Digital Analytics, Customer Analytics and Data Science.The key skills and tools for this role are advanced SQL, Google Analytics, and AB testing. So how does this skillset differ from a traditional Web Analyst? Nicky suggests that while the core requirements are that of a Web Analyst, with a web role you would essentially just be using Google Analytics Data. However, as a Product Analyst, you would be using advanced SQL to access other data bases, and pull data from models, and therefore, "you are combining two sets of data to get a more insightful look".Why Is Product Analytics Important, And Why Are They Now Becoming More Prominent On The Market?Similar to Digital Analytics roles, it is clear that with the impending digital transformation, companies are becoming increasingly data-led, especially with regards to their digital platforms (and products).As a result of the pandemic, the digital space is so much more important than ever before. Therefore, to stay competitive, and to really understand the products from the consumer perspective, companies have to provide the most personalised customer experiences to acquire and retain their consumers. As Nicky mentions, 'It is definitely worth making an 'inventory' to see how to promote what you have – it is about personalising the customer journey'.What are employers looking for in a Product Analytics candidate?Product Analytics are great due to their hybridity. In the current market, where there are numerous jobs, and few candidates, a Product Analyst (technically strong in three areas) is a highly sought-after rarity.Businesses are becoming increasingly invested in Product Analytics and having a Product team that works alongside the Digital team can be beneficial; especially when companies need to stay competitive.What are Candidates looking for? Understanding the differences between a Digital Analyst, and a Product Analyst is key to understanding what a candidate is looking for. Nicky suggested that this Product Analyst role enabled her to be the 'bridge' between areas.So how does the future of a Product Analyst differ to that of the route of a Digital Analyst? For Nicky, this is one of the most important factors to being a Digital Analyst, as she has the option to go down the Data Science route in the future should she wish. The more technical skills she has as a Product Analyst means she is building up experience across different areas of Data & Analytics, giving her a slightly different career path, should she want to go down a more technical route.Why Choose A Product Analyst Role?"If you come from a technical background – maths, physics, computer science – and are interested in how the numbers are crunching, it is worth going into Product Analytics, as it needs a logical mathematics brain, to be able to convert it into a way which is useful to stakeholders."From speaking to Nicky, it is clear that Product Analytics is an up-and-coming role that people don't know enough about it.  Therefore, if you are curious about Product Analytics, or any of the different roles the market has to offer at the moment, as an employer looking for help hiring, or a candidate actively or passively looking for work, Harnham can help. Take a look at our latest Product Analytics jobs, or get in touch for more information on how we can support your hiring needs. 

A Q&A With Dyson's Data Governance CDO | Harnham Recruitment post
Mridul Mathur is a skilled Senior Program Director with more than 15 years of experience working in businesses from Deutschebak to Dyson. He has a proven track record of successfully delivering large and complex cross-functional programs and building high performing teams from scratch. In last five years the main focus of his work has been in the area of Data Management to address the issues and challenges organisations have faced in the wake of various new regulations.
Data Management and Data Governance are hot topics at the moment. Do you feel that attitudes have changed towards the fields since the beginning of your career?It's been a very big shift. Going back to my involvement at Deutsche Bank around 2007, we were managing Data purely because we needed to create a Credit Risk position so that we could explain to the Bank of England and other regulators what we were doing. We didn't really look beyond that. But now, if you look at the industry, we want to use Data to not only calculate our Risk position but to derive value out of that Data.  It's something that can give a company a competitive advantage  one of those things that can significantly change a business. I personally feel that the turning point, not just for Deutsche Bank but for everybody was the market crash that happened in 2008. A lot of the company did not have Data Management skills, or the ability to bring the Data together to understand exposures. Those who had exposure against Lehman, for example, could not recover any of the money they lost. That was the big turning point for all of them, when they actually lost hundreds of millions of dollars' worth of revenue and loans overnight. They didn't have the right Data, in the right place, and it cost them.What major issues do you see successful Data Governance facing over the next 12 months?I think we're still going through a phase of understanding and internalizing the issue. By that I mean that we understand that our Data is important and how it can help us not only manage Risk but create value. But, when it comes to actually applying it, we are hamstrung by two things: One is that we haven't quite grasped the ways in which we can internalise that Data. We understand the value but the actual application is not really out there currently. Secondly, I think that in some places, we have too much activity. I've been in places where there have been competing Data agendas and competing Data Governance ideas. When people are not taking their organisational view and just looking to get ahead, it's hard to achieve any real success. If you were advising a company about to commence on a large Data Management transformation project, what advice would you give them?This links to the previous point really, and it's a bigger issue in large companies. You need to have a business approach to Data Governance, as well as the IP capabilities to deal with a project of that scale. And what you find sometimes is that multiple groups get together and they each have a different view of what good looks like. They end up not communicating throughout the organisation and properly aligning everybody's roles and responsibilities. These different agendas then end up causing issues because everyone has a different idea of what they want. We need to be able to plan across the organization to get the right agenda and get the right properties in place. Then you can start the work, as opposed to each team just working where they think the biggest problem lies first. What would you say are the biggest threats to a successful Data Management program?Obviously the above is one, but it leads to another which is really the lack of Senior Management sponsorship. If you don't get the right level of sponsorship, then you don't get the mandate to do what you need. This can cause huge delays and is definitely one of the biggest threats to your program being a success. In finance, you worked within a highly regulated industry. How have your approaches changed now that you're in a highly innovative, tech-driven environment?The approach is different. We do have challenges that others don't, but over and above, because we innovate and create things, there is an abundance of new information. Information protection and intellectual property protection is therefore at the top of the agenda. That drives the need for effective Data Governance and it really has to be at the forefront of the approach. Data breaches have caused widespread reputational damage to companies such as Facebook and Yahoo. Have you found that companies now view Data protection as central to their commercial performance?Absolutely. People realize that they not only need Data to do their business, but they also need to protect that Data. These breaches have resulted in a greater importance being given to this function and every year I see it moving closer to the center of the organisation. There are very few large organisations left that haven't recognized Data Protection as one of their formal functions.A lot of companies are now looking to build out their Data Protection teams from the ground up, starting with lower levels of analysts, but also management as well. It's becoming a much greater priority and these big breaches are one of the driving factors. What do you feel will be the most effective technical advancement within Data Management in 2019?I think, from a technological perspective, we still have some way to go with digital rights management. There's now one or two solutions that are supposed to be at Enterprise level, but they're not enough and they're still not joining the digital rights management side of things with the Big Data Loss Prevention side. So companies are having to rely on seeing this together with a combination of plugin software and various tools and technology. It's sticking around the edges of the edges of a fix, but it's not actually doing the job. I'd like to see these technologies develop because I think we're crying for some help in this area. What is the biggest risk to their Data that businesses should be aware of?Not knowing where to get hold of Data. It is just mind boggling to me, that there has not been a single company that I have been a part of where we started a program and we knew where to get all our Data from. Obviously we knew where most of it was,  but we didn't know where else it was and that what we were looking at was a comprehensive set of maps. It just continues to be the same at every business I have worked at.  What role does data governance have to play in protecting a business' intellectual property?It plays a huge role. Firstly, a company needs to be very clear on their Data policies. This means regularly training teams on the importance of this, much like you would with health and safety. By clearly defining and educating people on the dos and don'ts of data handling you can better protect your intellectual property. I think getting the policy framework right and implementing it using digital rights management is crucial and good Data Governance relies on this. When hiring for your teams, which traits or skills do you look for in candidates?There are two key parts; one is technical and the other non-technical. In my mind, it's less about the technical because, ultimately, I just want someone who knows how to use 'technology x'. They need to be able to make use of Data from a database, or be able to spot Data in an unstructured environment. But, for me, the most important skill is more of a characteristic: tenacity. I use the word tenacity because you have to put yourself out there. You have to ask people questions and you have to educate them. You can't assume that people just understand Data you're presenting them and you have to become their friends and learn to speak their language. It also really brings in the skill of being able to work with teams and across teams. Being a team player would absolutely be top of my list. Mridul spoke to Femi Akintoye, a Recruitment Consultant in our Data & Technology function. Take a look at our latest roles or get in touch with Femi.

Future Proofing Your Business With Digital Transformation | Harnham US Recruitment post
It may seem old hat, now, to say speed is the key to keeping up modern business enterprise. But for many businesses who chase the next shiny object, but don't follow through, it can be detrimental. The year 2020 caused a shift many didn't expect for a few years, and the buzzwords we're used to hearing now, are no longer buzzwords but imperative digital transformation strategies to future proof your business.Data-driven technology. Automation tools. Cloud solutions. Virtual offices and remote employees. All these vanguards offer more agility, speed, and flexibility than ever before leaving glacial legacy systems behind. Add to this the globally available talent pool to pull from, and the world truly is your oyster. Pearls of wisdom notwithstanding. But within this, the human element meets digital transformation driving a need for cultural transformation as well.BELOW ARE 8 TRENDS OF DIGITAL TRANSFORMATION IN 2022:One Cloud, Two Cloud. Hybrid Cloud Computing Systems – Security will be the driving force behind hybrid, multi-cloud computing systems. The mix of public and private cloud systems will be more flexible with combined services from different suppliers, allowing more secure access to staff, and speeding up data processing to complete tasks.Virtualization – Work from home, remote working, and remote learning will allow access to a global talent pool as well the opportunity to offer education on a more global scale. Though face-to-face won't go away, virtual reality tools will offer hybrid opportunities for work and learning.   Renewable Energy – Though still relatively new in the digital transformation space, renewable energy solutions to combat climate change are on the rise.5G – For those working from home, 5G is the speed which is key. Offering reduced latency, increased speed, and installations to support stronger wireless connectivity, it will be a boon to the modern workforce.Quantum Computing – Imagine a computer that is more than the sum of its parts. Quantum mechanics married to technology, could allow humans to create technology to solve problems never before considered or realized driving a variety of possibilities for business value.Automation Drives Digital Transformation – Without automation, it's difficult to have digital transformation. But as businesses adopt these technologies, the benefits will be seen at every level including the business manager who uses automation to keep up-to-date and run their business operations smoothly.Online Business Models Will Increase – There is rarely a single source opportunity to purchase a product or service today, and as online business models shift to complement existing models or create new ones, additional revenue streams are the focus of this trend. In marketing, it might be omnichannel offering customers a variety of methods to make their purchases, speed up delivery, and more while ensuring customer satisfaction through instant opportunities for feedback.Improved Customer Experience – Online retail shares increased to nineteen percent in 2020 as governments worldwide imposed lockdowns. Businesses ready to serve customers at this time, realized the benefit and the opportunity to improve the customer experience at every level and used digital transformation tools to boost and exeed customer expectations. By leveraging e-commerce, data analytics and automation tools, forward thinking businesses opened up a more efficient way to conduct their business.Ready to get started, if you haven't already, future-proofing your business for life? Do you want to help businesses craft and develop their digital transformation strategies for the future? If you're interested in Digital Analytics, Digital Transformation, Data Science, Machine Learning, or Robotics just to name a few, Harnham may have a role for you. Check out our latest Digital Analytics jobs or contact one of our expert consultants to learn more.  For our West Coast Team, contact us at (415) 614 – 4999 or send an email to sanfraninfo@harnham.com.  For our Arizona Team, contact us at (602) 562 7011 or send an email to phoenixinfo@harnham.com. For our Mid-West and East Coast teams contact us at (212) 796-6070 or send an email to newyorkinfo@harnham.com.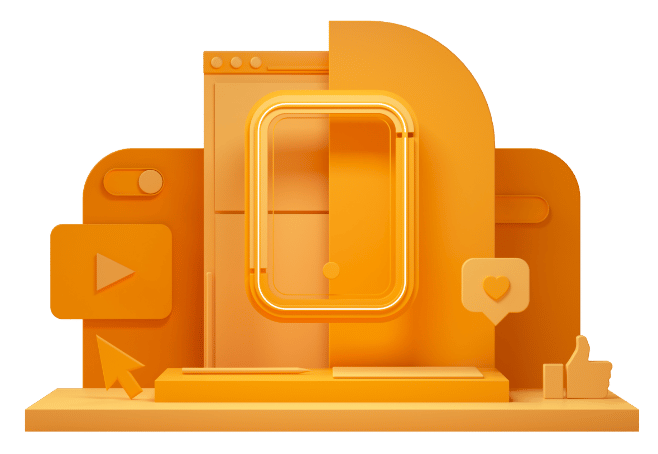 CAN'T FIND THE RIGHT OPPORTUNITY?
If you can't see what you're looking for right now, send us your CV anyway – we're always getting fresh new roles through the door.