Paris, Île-de-France / €55000 - €65000
LE POSTE
Dans le cadre de leur forte croissance, le CEO de la société recherche un Digital Analytics Sénior qui aura pour responsabilités :
Encadrer une équipe conseils en assurant la qualité technique des livrables
Analyse, conseil et formation
Gestion de projets Data
Travailler sur des problématiques Web Analytics
Fournir des conseils et une expertise sur les problèmes liés au digital
VOTRE PROFIL
Bac +4/5 Ecole de commerce ou Diplôme équivalent
Vous avez 7 ans et plus d'expérience en Web Analytics
Vous maitrisez les outils web Analytics tels que GA, Piano Analytics, GTM, Commanders Act, Eulerian etc….
Connaissance en plus sur des outils tels que SQL, Javascript, Big Query
Vous êtes Bon.ne communiquant.e et avez de bonnes qualités relationnelles
Vous avez un bon niveau d'anglais
Vous êtes pédagogue

Is Product Analytics the new Digital Analytics? | Harnham Recruitment post
Following on from our exploration of what Digital Analytics is, and the exploration specifically of hiring Digital Insights Analysts in the North of England and Midlands, we wanted to take a look at Product Analytics, and how it differs from the standard Digital Analyst role.To help investigate the importance of Product Analytics in the current market, we have interviewed Nicky Tran, a Product Analyst at Virgin Media (Manchester).What Is A Product Analyst?In simple terms, a Product Analyst ''looks at the different products a company has, and then you are identifying which areas of the product can be improved or which areas can be optimised." While Digital Analytics can inform the product lifecycle, the interesting aspect to this role is, that unlike a traditional Web Analyst role, it is more of a hybrid role. Nicky emphasised that it is ''an upcoming sector within the analytics community'', providing an overlap between Digital Analytics, Customer Analytics and Data Science.The key skills and tools for this role are advanced SQL, Google Analytics, and AB testing. So how does this skillset differ from a traditional Web Analyst? Nicky suggests that while the core requirements are that of a Web Analyst, with a web role you would essentially just be using Google Analytics Data. However, as a Product Analyst, you would be using advanced SQL to access other data bases, and pull data from models, and therefore, "you are combining two sets of data to get a more insightful look".Why Is Product Analytics Important, And Why Are They Now Becoming More Prominent On The Market?Similar to Digital Analytics roles, it is clear that with the impending digital transformation, companies are becoming increasingly data-led, especially with regards to their digital platforms (and products).As a result of the pandemic, the digital space is so much more important than ever before. Therefore, to stay competitive, and to really understand the products from the consumer perspective, companies have to provide the most personalised customer experiences to acquire and retain their consumers. As Nicky mentions, 'It is definitely worth making an 'inventory' to see how to promote what you have – it is about personalising the customer journey'.What are employers looking for in a Product Analytics candidate?Product Analytics are great due to their hybridity. In the current market, where there are numerous jobs, and few candidates, a Product Analyst (technically strong in three areas) is a highly sought-after rarity.Businesses are becoming increasingly invested in Product Analytics and having a Product team that works alongside the Digital team can be beneficial; especially when companies need to stay competitive.What are Candidates looking for? Understanding the differences between a Digital Analyst, and a Product Analyst is key to understanding what a candidate is looking for. Nicky suggested that this Product Analyst role enabled her to be the 'bridge' between areas.So how does the future of a Product Analyst differ to that of the route of a Digital Analyst? For Nicky, this is one of the most important factors to being a Digital Analyst, as she has the option to go down the Data Science route in the future should she wish. The more technical skills she has as a Product Analyst means she is building up experience across different areas of Data & Analytics, giving her a slightly different career path, should she want to go down a more technical route.Why Choose A Product Analyst Role?"If you come from a technical background – maths, physics, computer science – and are interested in how the numbers are crunching, it is worth going into Product Analytics, as it needs a logical mathematics brain, to be able to convert it into a way which is useful to stakeholders."From speaking to Nicky, it is clear that Product Analytics is an up-and-coming role that people don't know enough about it.  Therefore, if you are curious about Product Analytics, or any of the different roles the market has to offer at the moment, as an employer looking for help hiring, or a candidate actively or passively looking for work, Harnham can help. Take a look at our latest Product Analytics jobs, or get in touch for more information on how we can support your hiring needs. 

Web Analytics in the North of England and Midlands | Harnham Recruitment post
As Digital Analytics continue to evolve and play a key role in businesses country-wide, and with the talent redistribution resulting from the pandemic, many Hiring Managers are seeking to attract top candidates to roles based outside of London. But how they can do this efficiently and effectively? To answer this question, we'll be exploring hiring in the North of England and Midlands in a new series of articles focusing on the four key specialisms found in Digital Analytics: Insights, CRO/Optimisation, Implementation/Tracking, and Product Analytics. First up, we're taking a look at hiring Digital Insight professionals. Why is Digital Insights important?As the world undergoes a digital transformation, companies are becoming increasingly data-led, specifically in relation to their websites and apps. Over the last two years, the average consumer has turned more and more to these platforms and so many companies, in order to keep up with their competitors and to give their customers the best experience, are keen on personalising the customer experience across their websites and the apps.To achieve the goal of improving the customer experience online, and therefore improve sales, you first need to know what the customer does on their journey; What pages do customers click on? What converts into sales?  Are there any trends across different demographics or segments of customers? A Digital Analyst will come in, examine the data collected by the developers and implementation teams and translate this data into useful insights with actionable recommendations as to what needs improving. What are employers looking for in a Digital Analytics candidate?In the current market, there are numerous jobs and fewer candidates, meaning candidates are being snapped up quickly.  The market is moving particularly fast at the moment, with candidates moving through processes at faster rates – we have seen candidates through processes in just two weeks! Therefore, as candidates are in multiple processes, clients are facing more rejected offers than ever. While there are some great candidates on the market at the moment, the perfect candidate is tricky to come by. The absolute standard for a Digital Analyst is Google Analytics or Adobe Analytics with some form of Data Visualisation skills to help them create dashboards and reports with the insights they find. However, SQL is, more often than not, also becoming a must-have. By conducting the process as quickly as possible and realty appealing to candidate motivations, you will have a better chance at securing these quality candidates that would make a great addition to your business.What are candidates looking for?From my experience so far, Digital Analytics candidates seem to have a better experience in the current market, as they are able to be more selective. They are often involved in multiple processes and can weigh up which role offers them the best opportunity. Therefore, candidate motivations are important and can be crucial for a speedy recruitment process. As seen in our 2021 Data & Analytics Salary Guide, the motivations that appear to be most important to candidates are culture, training and progression, flexibility and the overall package. Culture, including training and progression, is always going to be important to a candidate and giving them a good first impression with lots of information about how your company and your role stand out from others is essential.Furthermore, flexibility is a post-pandemic privilege that is becoming the norm. While hybrid working works for some, others require primarily remote working. Despite the number of different roles across the North and Midlands, the candidate pool for a Digital Analyst with Google Analytics, SQL and Power BI is not huge. Therefore, having as much flexibility as possible with your working from home policy is key.Finally, overall package (not just base salary) is also important. The disparity between London roles and North roles is not as large as you might assume.  As there is a shortage of candidates, in order to stay competitive, it is vital to benchmark candidates effectively. Again, there is information about this in our current salary guide. However, just to give you an idea of the market, last year, the average tenure of a Digital Analyst was approximately 2 years. The average increase in salary after this time was approximately 17-20%.  Therefore, it is clear that staying competitive and understanding what candidates are looking for is important.Final Comments:Whether you are curious about the market, a client looking for help hiring, or a candidate actively or passively looking for work, Harnham can help. Take a look at our latest Digital Analytics jobs or get in touch for advice on anything from salary to candidate motivations, to work-from-home preferences. 

How Advanced Analytics and Customer Engagement Create Insight for Your Business | Harnham US Recruitment post
Have you ever wondered why your favorite store stopped carrying an item you liked to purchase? Or how you discovered a new item to fit the bill for what you were searching for? Consider counterintuitive holidays where the stores are packed, but the checkout lanes are light with few cashiers. On the flip side, there may be opportunities in stores that have ensured they have plenty of product in stock, have extra staff to help, and through it all have managed to make the experience seamless.This last imagining is what happens when you bring Advanced Analytics into your business to gather insights and create customer engagement for people who will return again and again to your store and to buy your product. This isn't just for brick-and-mortar stores, this includes digital and e-commerce businesses as well. But the big question here is, how did they know to hire extra staff, make sure there was enough product on hand, and not only retained former customers, but made new customers? The motto 'know your customers' holds true, even in, and especially in, today's world of social media marketing, e-commerce shops, review opportunities, and more. Enter Advanced Analytics. The next step up from the Analytics of Business Intelligence to offer you and your business a birds-eye view of what your customers want, how they want it, and how you can ensure their experience keeps them returning, and opening doors to new customers as well. TRADITIONAL BUSINESS INTELLIGENCE (BI) VS ADVANCED ANALYTICS Business Intelligence gives historical performance Data. What have customers bought or thought in the past. This information has been used to inform how to improve processes now, for the next sale, call, or booking. Advanced Analytics, however, offers not only a system in which to capture historical Data, but can work with more complicated systems, and handle the massive amounts of Data businesses capture every day. Think of Advanced Analytics as the change agent who comes in to solve the more complicated issues. While it may still gather the same information, it will use the information to determine why something is working, and if something isn't working, what is the root cause of the problem. If customers are returning again and again, what is bringing them back, and how can they repeat it and improve it for the future. Below are three types of analytics each with its own specialty to help you make more informed decisions to move your business forward. 4 BUSINESS OPERATIONS ADVANCED ANALYTICS SHINESGaining clear insights about your business involves more than just the experiences of your customers. The driving force behind happy customers are the operations of your business. From the supply chain to marketing to Human Resources, every department plays a role in the Customer Experience. So, what better way to use Advanced Analytics than to ensure the root of your business is running well which will be key to ensuring that smooth customer experience. ·       SUPPLY CHAIN ANALYTICS – Market demand is at an all-time high and supply is…well, it's stuck a bit. But regardless of what's being moved, where, and how, the remote workforce, globalization, and necessary manufacturing plants to handle the loads are making things more complicated than ever before. Advanced Analytics can help businesses plan for what will be in demand not only using past performance indicators, but also predictive modelling scenarios to try to meet the pain points of supply and logistics.·       OPERATIONAL ANALYTICS – Changing market demands, adaptable processes, and flexibility in how operations are executed are all signs Advanced Analytics ha a place at the very heart of your organization. In this scenario, bits of seemingly unconnected Data come together to help imagine process alignment with market demand, and craft better insights for business.·       RISK ANALYSIS – Cloud-based tools available to help identify management of massive amounts of Data with predictive insights using Advanced Analytics.·       HUMAN RESOURCE ANALYTICS – To find and retain top talent, it's important to ensure your business knows what they need, why they need it, and who can meet their requirements. Advanced Analytics can offer HR the chance to predict and evaluate how a prospective employee may do in your organization. Ready to take the next step in getting a birds-eye view of your business? Consider Advanced Analytics. Imagine knowing not only the historical Data which has kept your business moving forward, but using the near real-time Data streams from omnichannel sources to help you plan for the future of your business with future-predictive insights.   If you're interested in Digital Analytics roles, a career in Advanced Analytics, Machine Learning or Robotics just to name a few, Harnham may have a role for you.  Contact one of our expert consultants to learn more.  For our West Coast Team, contact us at (415) 614 – 4999 or send an email to sanfraninfo@harnham.com.  For our Mid-West and East Coast teams contact us at (212) 796-6070 or send an email to newyorkinfo@harnham.com.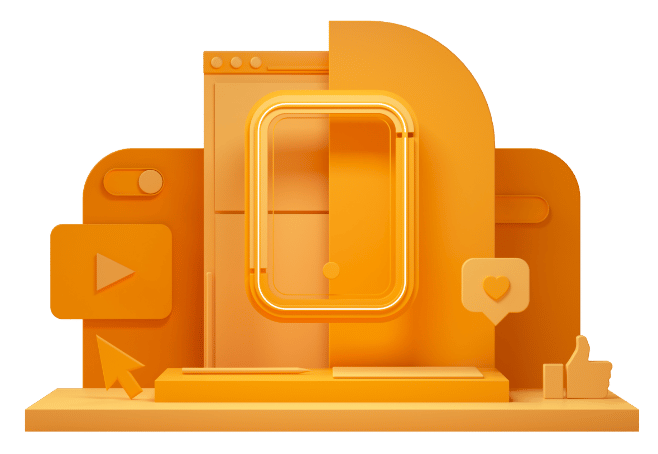 CAN'T FIND THE RIGHT OPPORTUNITY?
If you can't see what you're looking for right now, send us your CV anyway – we're always getting fresh new roles through the door.