Digital Analyst – Remote Working
Digital Analyst
London & Remote Working
£40,000-£50,000
THE COMPANY
A leading service-provider in the media space is seeking a Digital Analyst to be part of their newly formed agile squad structure, deriving and delivering insights across all digital performance.
THE ROLE
As the Digital Analyst, you will be responsible for creating reports and providing actionable insights across all digital activity and performance. You will be a proficient web analytics user, and this role will allow you to develop and hone your skills with the GA4 stack. You will also monitor conversions and advise on split-tests to run.
YOUR SKILLS AND EXPERIENCE
Strong skills with web analytics solutions, such as Google Analytics or Adobe Analytics
Experience with SQL or bigQuery
THE BENEFITS
£40,000-£50,000 (dependent on experience)
HOW TO APPLY
Please register your interest by sending your CV to Adam Osborne at Harnham via the Apply link on this page
KEY TERMS
IBM, Coremetrics, Google Analytics, GA, Omniture, SiteCatalyst, Adobe Analytics, Analyst, Web, Digital, Online, Website, Financial Services, Finance, A/B, Test, Split, Multivariate, MVT, Tracking, Code, Tagging, Tags, Insight, Client, Agency, Management, Strategy, CRO, Conversion, Optimisation, Optimizely, Test and Target, Adobe Target, Maxymiser, VWO, Visual Website Optimiser

Post-Pandemic Trends In Remote Work
The pandemic wrought enormous changes to the way people work. Just a few years ago, remote work was a rarity. In 2018, only 7% of employees in the U.S. even had the option of working away from the office. During the pandemic, remote working become normal to millions of people who never imagined they would be away from the office for so long.
Soon, many Americans will have spent two full years working remotely. Such a major change will have permanent effects. Post-pandemic, there will be no return to exactly the way things were before. Many of the trends in remote work will continue to grow even as the world moves toward a post-pandemic reality.
While the shift to remote working due to the pandemic was unplanned, that doesn't mean it was necessarily a negative change. Though some people disliked remote work and wanted to be back at the office, many others loved working from home. Remote working offers a flexibility that was impossible under the old model of work. Simply skipping out on the daily commute is a huge boon to many professionals.
Perhaps more significantly, remote work opens up the possibility of living far away from the office, or even traveling while working. Employees may now be able to move to places with lower cost of living or other major advantages, rather than having to live within a short distance of their workplace. In fact, 46% of remote workers plan to move to a new location within a year.
These advantages mean that many of the trends of remote work are here to stay because so many professionals like the new style of work. Surveys show that 73% of workers want flexible options for remote work to continue. This is a major reason why it is estimated that in five years, fully 27.7% percent of the workforce will be working remotely.
However, the future of remote work does not lie with a simple continuation of the patterns that existed during the pandemic. Even while workers supported the continuation of remote work options, 67% also wanted more in-person time with their teams. This means that a form of hybrid work, in which both remote and in-person options are possible, will play a larger role going forward.
The rise of remote work has also raised certain challenges that must be met. Research shows that remote work causes teams to become more siloed. While team members still communicate with each other at high rates, communication with those outside the teams drops. This change makes networking harder, which in turn can damage innovation and impede career development. In the future, networking and communication in general may require greater conscious effort.
Working remotely can also disrupt work-life balance. When working from home, the natural divide that once existed between work and leisure becomes blurred. This can increase stress and create a sense among employees that they never get a true break from the job. That's why 51% of employees report concerns about work-life balance. Employers must respond by giving workers back control over free time, such as by discouraging calls after normal work hours.
In addition, the post-pandemic evolution of remote work will cause changes in the areas of cybersecurity, as companies navigate risks posed by remote accessing of data, and in assessing the performance of employees who are not in the office. Cloud-based HR technology will be increasingly adopted, and companies will become more likely to use freelancers. Many other areas of the business world will also be affected.
Naturally, there will also be developments caused by remote work anticipated by no one. Just like the pandemic itself, the continued evolution in remote work will undoubtedly have surprising results. This means that both workers and employees must become more adept at responding to what will be an ever-changing professional landscape.
The pandemic irrevocably changed society. The relationship professionals had to work was disrupted, in ways both good and bad. Going forward, both companies and individual professionals will have to learn how to navigate this new and ever-evolving world of remote work, along with the opportunities and challenges it brings.
At NextGen Global Resources, LLC., we recognize how important post-pandemic developments in remote work are to the telecom industry. If you are looking for a telecom job, please check our website for open internal positions.

Is Product Analytics the new Digital Analytics? | Harnham Recruitment post
Following on from our exploration of what Digital Analytics is, and the exploration specifically of hiring Digital Insights Analysts in the North of England and Midlands, we wanted to take a look at Product Analytics, and how it differs from the standard Digital Analyst role.To help investigate the importance of Product Analytics in the current market, we have interviewed Nicky Tran, a Product Analyst at Virgin Media (Manchester).What Is A Product Analyst?In simple terms, a Product Analyst ''looks at the different products a company has, and then you are identifying which areas of the product can be improved or which areas can be optimised." While Digital Analytics can inform the product lifecycle, the interesting aspect to this role is, that unlike a traditional Web Analyst role, it is more of a hybrid role. Nicky emphasised that it is ''an upcoming sector within the analytics community'', providing an overlap between Digital Analytics, Customer Analytics and Data Science.The key skills and tools for this role are advanced SQL, Google Analytics, and AB testing. So how does this skillset differ from a traditional Web Analyst? Nicky suggests that while the core requirements are that of a Web Analyst, with a web role you would essentially just be using Google Analytics Data. However, as a Product Analyst, you would be using advanced SQL to access other data bases, and pull data from models, and therefore, "you are combining two sets of data to get a more insightful look".Why Is Product Analytics Important, And Why Are They Now Becoming More Prominent On The Market?Similar to Digital Analytics roles, it is clear that with the impending digital transformation, companies are becoming increasingly data-led, especially with regards to their digital platforms (and products).As a result of the pandemic, the digital space is so much more important than ever before. Therefore, to stay competitive, and to really understand the products from the consumer perspective, companies have to provide the most personalised customer experiences to acquire and retain their consumers. As Nicky mentions, 'It is definitely worth making an 'inventory' to see how to promote what you have – it is about personalising the customer journey'.What are employers looking for in a Product Analytics candidate?Product Analytics are great due to their hybridity. In the current market, where there are numerous jobs, and few candidates, a Product Analyst (technically strong in three areas) is a highly sought-after rarity.Businesses are becoming increasingly invested in Product Analytics and having a Product team that works alongside the Digital team can be beneficial; especially when companies need to stay competitive.What are Candidates looking for? Understanding the differences between a Digital Analyst, and a Product Analyst is key to understanding what a candidate is looking for. Nicky suggested that this Product Analyst role enabled her to be the 'bridge' between areas.So how does the future of a Product Analyst differ to that of the route of a Digital Analyst? For Nicky, this is one of the most important factors to being a Digital Analyst, as she has the option to go down the Data Science route in the future should she wish. The more technical skills she has as a Product Analyst means she is building up experience across different areas of Data & Analytics, giving her a slightly different career path, should she want to go down a more technical route.Why Choose A Product Analyst Role?"If you come from a technical background – maths, physics, computer science – and are interested in how the numbers are crunching, it is worth going into Product Analytics, as it needs a logical mathematics brain, to be able to convert it into a way which is useful to stakeholders."From speaking to Nicky, it is clear that Product Analytics is an up-and-coming role that people don't know enough about it.  Therefore, if you are curious about Product Analytics, or any of the different roles the market has to offer at the moment, as an employer looking for help hiring, or a candidate actively or passively looking for work, Harnham can help. Take a look at our latest Product Analytics jobs, or get in touch for more information on how we can support your hiring needs. 

Web Analytics in the North of England and Midlands | Harnham Recruitment post
As Digital Analytics continue to evolve and play a key role in businesses country-wide, and with the talent redistribution resulting from the pandemic, many Hiring Managers are seeking to attract top candidates to roles based outside of London. But how they can do this efficiently and effectively? To answer this question, we'll be exploring hiring in the North of England and Midlands in a new series of articles focusing on the four key specialisms found in Digital Analytics: Insights, CRO/Optimisation, Implementation/Tracking, and Product Analytics. First up, we're taking a look at hiring Digital Insight professionals. Why is Digital Insights important?As the world undergoes a digital transformation, companies are becoming increasingly data-led, specifically in relation to their websites and apps. Over the last two years, the average consumer has turned more and more to these platforms and so many companies, in order to keep up with their competitors and to give their customers the best experience, are keen on personalising the customer experience across their websites and the apps.To achieve the goal of improving the customer experience online, and therefore improve sales, you first need to know what the customer does on their journey; What pages do customers click on? What converts into sales?  Are there any trends across different demographics or segments of customers? A Digital Analyst will come in, examine the data collected by the developers and implementation teams and translate this data into useful insights with actionable recommendations as to what needs improving. What are employers looking for in a Digital Analytics candidate?In the current market, there are numerous jobs and fewer candidates, meaning candidates are being snapped up quickly.  The market is moving particularly fast at the moment, with candidates moving through processes at faster rates – we have seen candidates through processes in just two weeks! Therefore, as candidates are in multiple processes, clients are facing more rejected offers than ever. While there are some great candidates on the market at the moment, the perfect candidate is tricky to come by. The absolute standard for a Digital Analyst is Google Analytics or Adobe Analytics with some form of Data Visualisation skills to help them create dashboards and reports with the insights they find. However, SQL is, more often than not, also becoming a must-have. By conducting the process as quickly as possible and realty appealing to candidate motivations, you will have a better chance at securing these quality candidates that would make a great addition to your business.What are candidates looking for?From my experience so far, Digital Analytics candidates seem to have a better experience in the current market, as they are able to be more selective. They are often involved in multiple processes and can weigh up which role offers them the best opportunity. Therefore, candidate motivations are important and can be crucial for a speedy recruitment process. As seen in our 2021 Data & Analytics Salary Guide, the motivations that appear to be most important to candidates are culture, training and progression, flexibility and the overall package. Culture, including training and progression, is always going to be important to a candidate and giving them a good first impression with lots of information about how your company and your role stand out from others is essential.Furthermore, flexibility is a post-pandemic privilege that is becoming the norm. While hybrid working works for some, others require primarily remote working. Despite the number of different roles across the North and Midlands, the candidate pool for a Digital Analyst with Google Analytics, SQL and Power BI is not huge. Therefore, having as much flexibility as possible with your working from home policy is key.Finally, overall package (not just base salary) is also important. The disparity between London roles and North roles is not as large as you might assume.  As there is a shortage of candidates, in order to stay competitive, it is vital to benchmark candidates effectively. Again, there is information about this in our current salary guide. However, just to give you an idea of the market, last year, the average tenure of a Digital Analyst was approximately 2 years. The average increase in salary after this time was approximately 17-20%.  Therefore, it is clear that staying competitive and understanding what candidates are looking for is important.Final Comments:Whether you are curious about the market, a client looking for help hiring, or a candidate actively or passively looking for work, Harnham can help. Take a look at our latest Digital Analytics jobs or get in touch for advice on anything from salary to candidate motivations, to work-from-home preferences.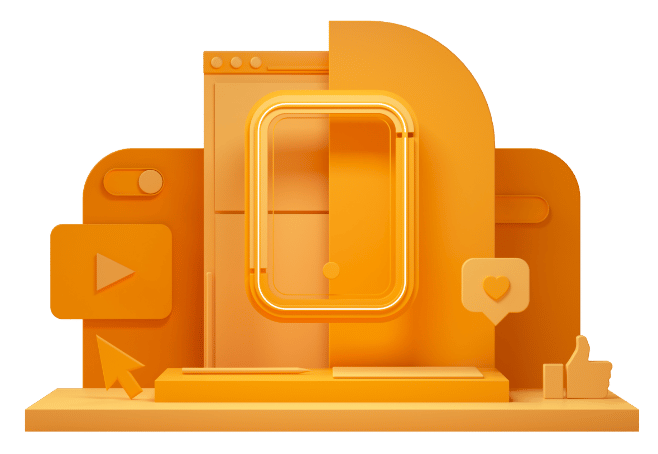 CAN'T FIND THE RIGHT OPPORTUNITY?
If you can't see what you're looking for right now, send us your CV anyway – we're always getting fresh new roles through the door.