Brussels / €45000 - €55000
**DIGITAL ANALYST**
** UP TO €60,000**
**BRUSSELS**
THE COMPANY:
The company is an innovative and fast-growing digital marketing agency that specializes in helping businesses achieve their online marketing goals. They provide a wide range of digital solutions, including website development, mobile app development, search engine optimization (SEO), social media marketing, and more. The team is passionate about delivering exceptional results for their clients and staying ahead of the ever-evolving digital landscape.
THE ROLE:
As a Digital Analyst, you will play a pivotal role in deciphering the digital realm, extracting valuable information, and helping shape strategic decisions for the company.
Responsibilities:
Data Analysis: Utilize various digital analytics tools to collect, analyze, and interpret data from diverse online sources. Generate actionable insights and present findings to guide marketing strategies.
Performance Tracking: Monitor and evaluate the effectiveness of digital campaigns, websites, and online initiatives. Identify opportunities for optimization and growth based on performance metrics.
Report Creation: Develop regular and ad hoc reports that provide key performance indicators, trends, and actionable recommendations to internal teams and clients.
User Experience: Collaborate with UX/UI teams to assess user behavior and engagement on digital platforms. Make data-driven suggestions to enhance user experience and interface design.
Competitive Analysis: Conduct thorough research on industry trends, competitive landscapes, and emerging digital marketing strategies. Translate findings into strategic recommendations.
Conversion Optimization: Identify conversion bottlenecks and propose strategies to enhance online conversion rates. A/B testing and optimization strategies should be integral to your approach.
Collaboration: Work closely with cross-functional teams including marketing, design, and development to align data-driven insights with business goals.
Qualifications:
Bachelor's degree in Marketing, Business, Statistics, or related field. Advanced degrees are a plus.
Proven experience in digital analytics, data analysis, or related roles.
Proficiency in digital analytics tools such as Google Analytics, Adobe Analytics, or similar platforms.
Strong analytical thinking and problem-solving skills with the ability to synthesize complex data into actionable insights.
Excellent communication skills to present findings clearly and effectively to both technical and non-technical stakeholders.
Familiarity with A/B testing, conversion rate optimization, and UX/UI principles.
Ability to thrive in a fast-paced, collaborative environment and manage multiple projects simultaneously.
Benefits: The company offers competitive compensation packages, flexible work arrangements, and ample opportunities for professional growth and development. You will be part of a dynamic team that values collaboration, innovation, and excellence.
Please APPLY below to find out more or email directly: Please note this role does offer visa sponsorship transference.
Please note, only SUCCESSFUL applicants will be contacted.

CRM Manager
Chester
£35000 - £40000
+ Marketing & Insight
Permanent
Chester, Cheshire
CRM MANAGER
CHESTER
UP TO £40,000
Do you believe variety is the spice of life? Do you want to have this cross into your role where no two days are the same? Passionate about nurturing junior team members to be the best they can be?
Have a read of this CRM Manager role!
THE COMPANY:
This is a leading UK retail company that's keen to best utilise their CRM systems and make the most across the customer journey.
They provide a wide range of offerings to their customers, from coupons for savings to discounts at key times throughout the year.
They are very fast-paced, trading by the hour and thus benefit from being on-site to work collaboratively and to respond to any changes at a moment's notice.
They're now looking to have a new CRM Manager come in to help drive CRM best practice and nurture the junior CRM team.
WHAT WILL YOU GET TO DO?
You will be joining as a CRM Manager and direct line managing two CRM Executives. With no two days the same, you can expect plenty of variety, but in general, you will be:
Creating and deploying effective customer campaigns across the omnichannel journey that help maximise revenue
Understand the customer database, looking across customer acquisition, retention, engagement and churn
Line managing two CRM Executives, helping to nurture their skills and oversee their development and growth
Analysing campaigns to assess performance and success, applying what you learn to future campaigns and the marketing strategy
WHAT WE'RE LOOKING FOR IN YOU
You will be expected to have:
Experience of at least mentoring and coaching to line manage in this role
Previous CRM experience in an omnichannel setting, with particular strengths in email marketing
Worked across core projects like customer segmentation, personalisation of campaigns, understanding the customer journey and different touch points
A positive attitude and proactive work style, eager to get stuck in and take the initiative, showing the value of CRM to the business
Salesforce experience would be preferred but open to other CRM systems
WHAT'S IN IT FOR YOU?
Base salary up to £40,000
Wider benefits package including pension, etc.
Autonomy to make this role your own in an environment with no bureaucracy or red tape restricting your ideas!
Opportunity to nurture junior CRM talent and positively impact colleagues, helping to support their growth and development
Be empowered to make changes – the SLT wants to hear your ideas and suggestions, and they welcome the knowledge you could bring
HOW TO APPLY:
Please register your interest by sending your CV to Alanah Chambers via the Apply link on this page.
Please note:
this role is only available to candidates with the existing full right to work in the UK, as the company is unable to provide sponsorship
I am unable to respond to every applicant – if you do not hear from me in 7 days, please take it as you have been unsuccessful on this occasion
This role not the one for you? I have roles across Marketing & Customer Insight all over the north and midlands of England, so please get in touch with me to discuss other roles I'm covering to find your perfect next step!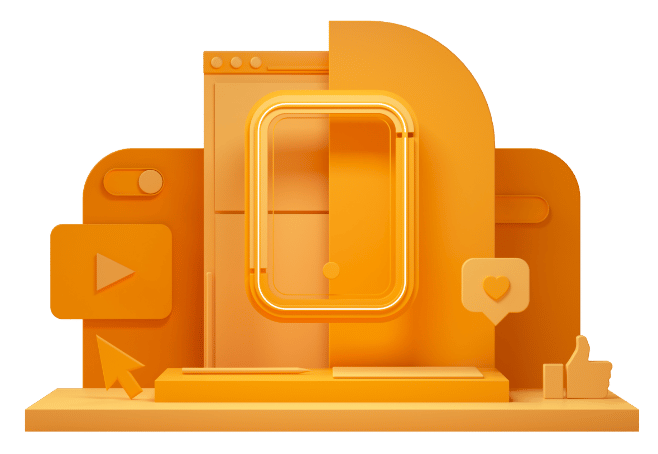 CAN'T FIND THE RIGHT OPPORTUNITY?
If you can't see what you're looking for right now, send us your CV anyway – we're always getting fresh new roles through the door.