DIGITAL ANALYST – ACCOMPAGNEMENT DES EQUIPES UX ET PRODUIT
Paris, Île-de-France / €57921 - €69505
DIGITAL ANALYST - ACCOMPAGNEMENT DES EQUIPES UX ET PRODUIT
PARIS (75)
50-60k€

Grande entreprise française avec une envergure internationale experte dans son domaine recherche un.e Digital Analyst pour accompagner ses équipes UX et Produit dans leurs besoins en data.

LE POSTE

Le / La Digital Analyst sera responsable d'accompagner les équipes UX et Produit dans l'analyse et l'interprétation des données pour aider à prendre des décisions éclairées. Le / la candidat.e idéal.e aura une forte expertise en analyse de données et une compréhension approfondie des tendances numériques actuelles.
Ceci inclus :
Implémenter les outils Analytics en client side et en server side.
Implémenter les tags via le TMS.
Analyser les données de nos plateformes numériques pour identifier les tendances, les opportunités et les défis.
Travailler en étroite collaboration avec les équipes UX et Produit pour comprendre leurs besoins en données et leur fournir des analyses approfondies et des recommandations pertinentes.
Concevoir et mettre en place des tableaux de bord pour suivre les performances des produits et des fonctionnalités.
Fournir des analyses régulières et des rapports pour aider les équipes UX et Produit à prendre des décisions éclairées.
Identifier les opportunités d'optimisation pour améliorer l'expérience utilisateur et augmenter la conversion.
VOTRE PROFIL
Bac +5 en Ecole de Commerce ou Ecole d'Ingénieur
4 ans d'expérience sur un rôle similaire
Maîtrise d'un système de tag management (GTM, Tag Commander, Tealium, autres)
Maîtrise d'un outil de web analytics (GA, AT Internet, Adobe Analytics, autres)
Maîtrise d'un outil de dashboarding (Power BI, Tableau , autres)
Maîtrise d'un outil de CRO (Contentsquare, Hotjar, AB Tasty, autres)
Bon niveau en JavaScript un plus
POUR POSTULER
Si vous êtes passionné.e par l'analyse de données et que vous cherchez à travailler dans une entreprise dynamique et innovante, ce poste est fait pour vous. Cette opportunité offre un environnement de travail stimulant et des possibilités de croissance professionnelle au sein d'une entreprise en constante évolution.
Rejoignez-nous dès maintenant en postulant à cette offre.

Is Product Analytics the new Digital Analytics? | Harnham Recruitment post
Following on from our exploration of what Digital Analytics is, and the exploration specifically of hiring Digital Insights Analysts in the North of England and Midlands, we wanted to take a look at Product Analytics, and how it differs from the standard Digital Analyst role.To help investigate the importance of Product Analytics in the current market, we have interviewed Nicky Tran, a Product Analyst at Virgin Media (Manchester).What Is A Product Analyst?In simple terms, a Product Analyst ''looks at the different products a company has, and then you are identifying which areas of the product can be improved or which areas can be optimised." While Digital Analytics can inform the product lifecycle, the interesting aspect to this role is, that unlike a traditional Web Analyst role, it is more of a hybrid role. Nicky emphasised that it is ''an upcoming sector within the analytics community'', providing an overlap between Digital Analytics, Customer Analytics and Data Science.The key skills and tools for this role are advanced SQL, Google Analytics, and AB testing. So how does this skillset differ from a traditional Web Analyst? Nicky suggests that while the core requirements are that of a Web Analyst, with a web role you would essentially just be using Google Analytics Data. However, as a Product Analyst, you would be using advanced SQL to access other data bases, and pull data from models, and therefore, "you are combining two sets of data to get a more insightful look".Why Is Product Analytics Important, And Why Are They Now Becoming More Prominent On The Market?Similar to Digital Analytics roles, it is clear that with the impending digital transformation, companies are becoming increasingly data-led, especially with regards to their digital platforms (and products).As a result of the pandemic, the digital space is so much more important than ever before. Therefore, to stay competitive, and to really understand the products from the consumer perspective, companies have to provide the most personalised customer experiences to acquire and retain their consumers. As Nicky mentions, 'It is definitely worth making an 'inventory' to see how to promote what you have – it is about personalising the customer journey'.What are employers looking for in a Product Analytics candidate?Product Analytics are great due to their hybridity. In the current market, where there are numerous jobs, and few candidates, a Product Analyst (technically strong in three areas) is a highly sought-after rarity.Businesses are becoming increasingly invested in Product Analytics and having a Product team that works alongside the Digital team can be beneficial; especially when companies need to stay competitive.What are Candidates looking for? Understanding the differences between a Digital Analyst, and a Product Analyst is key to understanding what a candidate is looking for. Nicky suggested that this Product Analyst role enabled her to be the 'bridge' between areas.So how does the future of a Product Analyst differ to that of the route of a Digital Analyst? For Nicky, this is one of the most important factors to being a Digital Analyst, as she has the option to go down the Data Science route in the future should she wish. The more technical skills she has as a Product Analyst means she is building up experience across different areas of Data & Analytics, giving her a slightly different career path, should she want to go down a more technical route.Why Choose A Product Analyst Role?"If you come from a technical background – maths, physics, computer science – and are interested in how the numbers are crunching, it is worth going into Product Analytics, as it needs a logical mathematics brain, to be able to convert it into a way which is useful to stakeholders."From speaking to Nicky, it is clear that Product Analytics is an up-and-coming role that people don't know enough about it.  Therefore, if you are curious about Product Analytics, or any of the different roles the market has to offer at the moment, as an employer looking for help hiring, or a candidate actively or passively looking for work, Harnham can help. Take a look at our latest Product Analytics jobs, or get in touch for more information on how we can support your hiring needs. 

Product Management: Quels Sont Les Outils À Utiliser Au Quotidien? | Harnham Recruitment post
Lorsque nous parlons d'outils en Product Management, nous faisons généralement référence aux quelques outils standard que la plupart des chefs de produit utilisent quotidiennement. Ces outils de gestion de produits incluent généralement des logiciels d'analyse, des outils de tracking et des logiciels pour la roadmap produit.En plus de recueillir des informations sur les produits, de suivre le backlog et d'examiner la roadmap, il existe de nombreux autres outils. En tant que recruteur à Harnham spécialisé en Product Management, voici une liste d'outils pour vous aider à exceller dans votre rôle.Outils de gestion de projet Les logiciels de gestion de projet d'aujourd'hui sont beaucoup plus robustes et offrent un moyen simplifié de suivre et de documenter en détail. À l'aide d'une application Web telle que Trello, par exemple, vous pouvez suivre et partager divers éléments avec les membres de l'équipe concernés en regroupant ces éléments dans des tableaux faciles à visualiser.D'autres outils de gestion de projet populaires incluent Microsoft Project, que les équipes organisent généralement au format de diagramme de Gantt, et Jira, qui est souvent configuré comme un outil de suivi des problèmes moins visuel. Outils de communication et messagerie Lorsque le développement de votre produit, vous aurez besoin d'un moyen de communication simple et immédiat, que vous pourrez enregistrer et suivre dans le temps. Il existe de nombreux outils simples basés sur le cloud qui permettent ce type de communication d'équipe simple et centralisée. Slack et Atlassian's Confluence sont quelques-uns qui me viennent à l'esprit.Outils d'enquête client / SondageLes outils de sondage Web comme SurveyMonkey ou Typeform, sont très utilisés. Ils ont l'avantage d'avoir des types de questions préformatées, de proposer des questions à choix multiples, des listes déroulantes ou simplement des champs de commentaires ouverts. La création d'un sondage est réalisée en quelques minutes. Vous pouvez ensuite envoyer le sondage à vos clients et suivre et analyser facilement les résultats.Petite astuce: Utilisez vos sondages avec parcimonie, afin de ne pas perturber votre base d'utilisateurs.Outils de suivi et d'analyse des utilisateursCes outils peuvent être des sources inestimables d'informations et de renseignements sur la façon dont les utilisateurs de votre logiciel ou les visiteurs de votre site Web interagissent réellement avec votre produit et votre contenu. Les outils intéressants à utiliser sont Pendo ou Amplitude par exemple. En conclusion, le Product Manager dispose de nombreux outils à sa disposition pour gérer au mieux les différentes attentes à son sujet. Pour plus d'informations à ce sujet ou pour toute aide dans votre recherche de profils en Product Management, n'hésitez pas à me contacter ou visiter le site Harnham. 

Web Analytics in the North of England and Midlands | Harnham Recruitment post
As Digital Analytics continue to evolve and play a key role in businesses country-wide, and with the talent redistribution resulting from the pandemic, many Hiring Managers are seeking to attract top candidates to roles based outside of London. But how they can do this efficiently and effectively? To answer this question, we'll be exploring hiring in the North of England and Midlands in a new series of articles focusing on the four key specialisms found in Digital Analytics: Insights, CRO/Optimisation, Implementation/Tracking, and Product Analytics. First up, we're taking a look at hiring Digital Insight professionals. Why is Digital Insights important?As the world undergoes a digital transformation, companies are becoming increasingly data-led, specifically in relation to their websites and apps. Over the last two years, the average consumer has turned more and more to these platforms and so many companies, in order to keep up with their competitors and to give their customers the best experience, are keen on personalising the customer experience across their websites and the apps.To achieve the goal of improving the customer experience online, and therefore improve sales, you first need to know what the customer does on their journey; What pages do customers click on? What converts into sales?  Are there any trends across different demographics or segments of customers? A Digital Analyst will come in, examine the data collected by the developers and implementation teams and translate this data into useful insights with actionable recommendations as to what needs improving. What are employers looking for in a Digital Analytics candidate?In the current market, there are numerous jobs and fewer candidates, meaning candidates are being snapped up quickly.  The market is moving particularly fast at the moment, with candidates moving through processes at faster rates – we have seen candidates through processes in just two weeks! Therefore, as candidates are in multiple processes, clients are facing more rejected offers than ever. While there are some great candidates on the market at the moment, the perfect candidate is tricky to come by. The absolute standard for a Digital Analyst is Google Analytics or Adobe Analytics with some form of Data Visualisation skills to help them create dashboards and reports with the insights they find. However, SQL is, more often than not, also becoming a must-have. By conducting the process as quickly as possible and realty appealing to candidate motivations, you will have a better chance at securing these quality candidates that would make a great addition to your business.What are candidates looking for?From my experience so far, Digital Analytics candidates seem to have a better experience in the current market, as they are able to be more selective. They are often involved in multiple processes and can weigh up which role offers them the best opportunity. Therefore, candidate motivations are important and can be crucial for a speedy recruitment process. As seen in our 2021 Data & Analytics Salary Guide, the motivations that appear to be most important to candidates are culture, training and progression, flexibility and the overall package. Culture, including training and progression, is always going to be important to a candidate and giving them a good first impression with lots of information about how your company and your role stand out from others is essential.Furthermore, flexibility is a post-pandemic privilege that is becoming the norm. While hybrid working works for some, others require primarily remote working. Despite the number of different roles across the North and Midlands, the candidate pool for a Digital Analyst with Google Analytics, SQL and Power BI is not huge. Therefore, having as much flexibility as possible with your working from home policy is key.Finally, overall package (not just base salary) is also important. The disparity between London roles and North roles is not as large as you might assume.  As there is a shortage of candidates, in order to stay competitive, it is vital to benchmark candidates effectively. Again, there is information about this in our current salary guide. However, just to give you an idea of the market, last year, the average tenure of a Digital Analyst was approximately 2 years. The average increase in salary after this time was approximately 17-20%.  Therefore, it is clear that staying competitive and understanding what candidates are looking for is important.Final Comments:Whether you are curious about the market, a client looking for help hiring, or a candidate actively or passively looking for work, Harnham can help. Take a look at our latest Digital Analytics jobs or get in touch for advice on anything from salary to candidate motivations, to work-from-home preferences.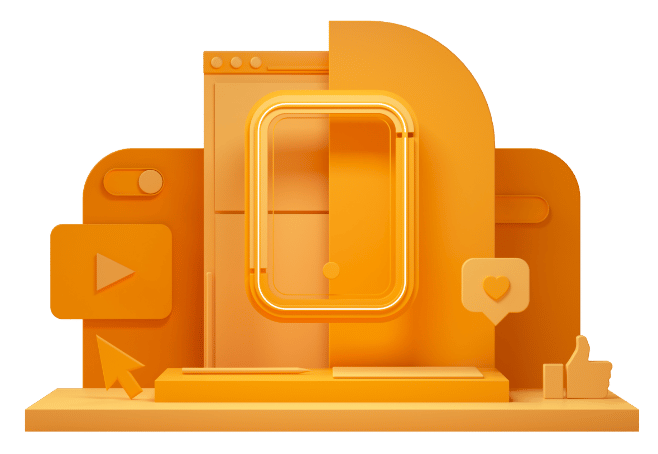 CAN'T FIND THE RIGHT OPPORTUNITY?
If you can't see what you're looking for right now, send us your CV anyway – we're always getting fresh new roles through the door.