Cologne, Nordrhein-Westfalen / €75000 - €85000
Cologne, Nordrhein-Westfalen
DEVOPS ENGINEER (m/f/d)
Keywords: AWS, Azure, DevOps, Ansible, Terraform, Docker, Kubernetes, Prometheus, Grafana
Salary: €75 000 - €85 000
Location: Cologne, Germany
Are you a DevOps Engineer looking for experience in the energy sector? This is an excellent opportunity for you to be part of a company striving to provide greener solutions and expand your knowledge!
THE COMPANY
This leading energy company is committed to delivering reliable, sustainable, and affordable energy solutions to its customers. They continue to expand operations and are looking for a talented and experienced DevOps Engineer to join their team and help optimize their tech infrastructure.
THE ROLE
As a DevOps Engineer, you will be:
Designing, building, and maintaining cloud infrastructure
Automating deployment and configuration of applications and services
Implementing and maintaining CI/CD pipelines for software development teams
Developing and maintaining monitoring and alerting systems to ensure high availability and performance of infrastructure
Collaborating with software development teams to streamline development workflows and ensure proper release management
Troubleshooting and resolving issues in production environments
SKILLS AND EXPERIENCE
As a DevOps Engineer, you have the following experience and master these tools:
University degree in Computer Science, Information Technology, or a comparable education
3+ years of experience working in DevOps
Strong experience with cloud computing platforms, such as AWS or Azure
Experience with containerization technologies like Docker and Kubernetes
Experience with Ansible and IaC, Terraform
Familiarity with monitoring and logging tools like Prometheus, Grafana, or ELK stack
Excellent problem-solving and communication skills
Proficient in German and English
THE BENEFITS
Home office possibility and work-life balance
Learning and development opportunities
30 days of holiday
Company events and activities to promote team building and work-life balance
Subsidies for childcare expenses
Please register your interest by sending your CV to Maria Alejandra Leon via the Apply link on this page.

Data Engineer Or Software Engineer: What Does Your Business Need? | Harnham US Recruitment post
We are in a time in which what we do with Data matters. Over the last few years, we have seen a rapid rise in the number of Data Scientists and Machine Learning Engineers as businesses look to find deeper insights and improve their strategies. But, without proper access to the right Data that has been processed and massaged, Data Scientists and Machine Learning Engineers would be unable to do their job properly.  So who are the people who work in the background and are responsible to make sure all of this works? The quick answer is Data Engineers!… or is it? In reality, there are two similar, yet different profiles who can help help a company achieve their Data-driven goals. Data Engineers When people think of Data Engineers, they think of people who make Data more accessible to others within an organization. Their responsibility is to make sure the end user of the Data, whether it be an Analyst, Data Scientist, or an executive, can get accurate Data from which the business can make insightful decisions. They are experts when it comes to data modeling, often working with SQL. Frequently, "modern" Data Engineers work with a number of tools including Spark, Kafka, and AWS (or any cloud provider), whilst some newer Databases/Data Warehouses include Mongo DB and Snowflake. Companies are choosing to leverage these technologies and update their stack because it allows Data teams to move at a much faster pace and be able to deliver results to their stakeholders.  An enterprise looking for a Data Engineer will need someone to focus more on their Data Warehouse and utilize their strong knowledge of querying information, whilst constantly working to ingest/process Data. Data Engineers also focus more on Data Flow and knowing how each Data sets works in collaboration with one another.   Software Engineers – DataSimilar to a Data Engineers, Software Engineers – Data ( who I will refer to as Software Data Engineers in this article) also build out Data Pipelines. These individuals might go by different names like Platform or Infrastructure Engineer. They have to be good with SQL and Data Modeling, working with similar technologies such as Spark, AWS, and Hadoop. What separates Software Data Engineers from Data Engineers is the necessity to look at things from a macro-level. They are responsible for building out the cluster manager and scheduler, the distributed cluster system, and implementing code to make things function faster and more efficiently. Software Data Engineers are also better programers. Frequently, they will work in Python, Java, Scala, and more recently, Golang. They also work with DevOps tools such as Docker, Kubernetes, or some sort of CI/CD tool like Jenkins. These skills are critical as Software Data Engineers are constantly testing and deploying new services to make systems more efficient.  This is important to understand, especially when incorporating Data Science and Machine Learning teams. If Data Scientists or Machine Learning Engineers do not have a strong Software Engineers in place to build their platforms, the models they build won't be fully maximized. They also have to be able to scale out systems as their platform grows in order to handle more Data, while finding ways to make improvements. Software Data Engineers will also be looking to work with Data Scientists and Machine Learning Engineers in order to understand the prerequisites of what is needed to support a Machine Learning model.  Which is right for your business? If you are looking for someone who can focus extensively on pulling Data from a Data source or API, before transforming or "massaging" the Data, and then moving it elsewhere, then you are looking for a Data Engineer. Quality Data Engineers will be really good at querying Data and Data Modeling and will also be good at working with Data Warehouses and using visualization tools like Tableau or Looker.  If you need someone who can wear multiple hats and build highly scalable and distributed systems, you are looking for a Software Data Engineer. It's more common to see this role in smaller companies and teams, since Hiring Managers often need someone who can do multiple tasks due to budget constraints and the need for a leaner team. They will also be better coders and have some experience working with DevOps tools. Although they might be able to do more than a Data Engineer, Software Data Engineers may not be as strong when it comes to the nitty gritty parts of Data Engineering, in particular querying Data and working within a Data Warehouse. It is always a challenge knowing which type of job to recruit for. It is not uncommon to see job posts where companies advertise that they are looking for a Data Engineer, but in reality are looking for a Software Data Engineer or Machine Learning Platform Engineer. In order to bring the right candidates to your door, it is crucial to have an understanding of what responsibilities you are looking to be fulfilled.That's not to say a Data Engineer can't work with Docker or Kubernetes. Engineers are working in a time where they need to become proficient with multiple tools and be constantly honing their skills to keep up with the competition. However, it is this demand to keep up with the latest tech trends and choices that makes finding the right candidate difficult. Hiring Managers need to identify which skills are essential for the role from the start, and which can be easily picked up on the job. Hiring teams should focus on an individual's past experience and the projects they have worked on, rather than looking at their previous job titles. If you're looking to hire a Data Engineer or a Software Data Engineer, or to find a new role in this area, we may be able to help. Take a look at our latest opportunities or get in touch if you have any questions. 

How Is Hiring For DevOps In Germany Speeding Up? | Harnham Recruitment post
The DevOps market is experiencing strong and continued growth. In fact, recent forecasts tell us that the global DevOps market accounted for $4,461.2 million in 2020 and may reach up to $23,362.8 million by 2027. That's an impressive surge. As we look at this growth, there are a myriad of opportunities stemming from the continued success of the DevOps market to pull apart.One of the most prominent opportunities lies within Germany. Home to some of the best established (and most dynamic) tech hubs in Europe from Berlin to Munich to Hamburg; the number of DevOps opportunities are vast and show no signs of slowing.The market for DevOps in Germany is transforming. Here's how.DevOps is becoming a critical part of a businessDevOps reduces the most important aspect that every business looks for, and that is the reduction and the deployment of time. It helps to streamline processes, drive productivity, and provide a well-rounded experience for consumers and employees alike.For example, this can look at the delivery of code to the production and then to the live environment. So, it all just comes down to how quickly companies can get their products out. And with DevOps, that time is completely reduced because everything is now automated and run on the cloud. It's an autonomous process. It's facing a candidate-led marketDevOps is currently an area that is experiencing high demand, with too little supply to keep pace. Fundamentally, there's a real issue with sourcing high-quality candidates.Across the German function, our teams have approximately 12,000 active job postings for DevOps in Germany. But, visibly within the market, we have just 3,000 candidates with the job title of DevOps Engineer or Senior DevOps Engineer. This means that the demand is four times as much as the supply; we're in a very fast-paced market. As a result of this, on average, each candidate, regardless of their seniority or experience in DevOps, is receiving around two to three offers at once.In particular, candidates skilled in AWS, Kubernetes, Jenkins, and Terraform are amongst the frequently sought-after. There's been rapid changeIn the last six months, we noticed a lot of fluctuation. There was not a lot of hiring taking place, but for those roles that were being filled, there was a significant salary decrease, which put candidates off exploring new opportunities. At that point, an average salary was around €70,000. However, this has changed dramatically now, as the average salary for DevOps Engineers move from around €85,000 upwards. This rapid increase can only be explained by the severe candidate shortages the industry is facing and companies are doing whatever they can to entice talent. More and more industries are seeing the value of DevOpsFrom start-ups all the way to large corporates, everybody's trying to get a built-in DevOps structure.From health-tech, e-commerce, fintech and beyond, the need for this function within teams across a number of industries is becoming more apparent. Pretty much every industry has a demand for at least one or two DevOps Engineers. If it's not in DevOps, then it's at least a cloud architect or a cloud automation engineer.However, one trend we have seen is the exclusion of the pharma industry in realising the need for DevOps teams to support their work. We're keen to help them to understand its value, particularly when it comes to handling large amounts of sensitive data and utilising this in the best way. For Life Sciences and Pharma, DevOps will be the next big discovery. It's just about pointing them in the right direction.As more organisations and industries experience growth across major German cities, there will be a domino effect, as the value and time efficiency of these candidates comes to the fore.Organisations that had once stalled or stopped hiring are now looking to fill those gaps, and new ones too, as the economy unlocks, and organisations need the skills of DevOps Engineers to get projects moving. The role of specialists to help to secure the right candidate, away from the most visible talent pools, has never been more important for organisations seeking the best engineers.Now is the time to make your next DevOps hire in Germany. Don't miss out on top talent. Get in touch today.

Site Reliability Engineering: The Next Big Career Wave To Ride | Harnham Recruitment post
The adoption of new technologies, combined with the increased speed in application delivery and pressure for automation, has caused a spike in demand for IT operations professionals with comprehensive and up to date skills and knowledge. As a result, careers that offer improvements to system reliability and efficiency, such as DevOps and Site Reliability Engineering (SRE), are experiencing a flood of interest. At Harnham, we are seeing this play out before our eyes – so what is SRE and how can professionals break into this escalating space?
 Where did SRE come from?
Much of the excitement around SRE originated from Google putting it on the map as the next big role to recruit for. Today, Google defines it simply as 'what happens when you ask a software engineer to solve an operational problem.'Since then, it has gained substantial momentum and in January 2022, LinkedIn listed SRE as the 21st job with the highest global demand throughout the past five years.
SRE is often considered a step up from DevOps engineering or from cloud engineering, building on existing infrastructure to reach system reliability. Whilst DevOps is an overarching concept aimed at ensuring the rapid release of stable, secure software. SRE involves prescriptive ways of achieving reliability and has been developed with a narrow focus in mind: to create a set of practices that allow for improved collaboration and service delivery.
DevOps Engineers are ops-focused engineers who solve development pipeline problems, while Site Reliability Engineers are development-focused engineers who solve operational, scale and reliability problems, while working closely with software development and IT operations teams. Once the system is "reliable enough", SRE efforts shift to adding new features or creating new products.
What route can those already in the market take to secure SRE roles?
For companies looking to hire into the SRE space, candidates with previous experience in the role will naturally take precedence. But those who are open to hiring outside of the SRE sphere, will likely prioritise applicants from a software or systems engineering background above those with DevOps engineer or a data engineer title.
For Software Engineers looking to transition, a strong starting point would be to improve their skills in troubleshooting, incident management and monitoring, maintaining infrastructure in the cloud environment and experience with the Linux operating system. Systems Engineers will likely already have knowledge on Linux and troubleshooting topics. So boosting their skills in coding and programming languages like C, Java, and Python and ensuring that they're able to write code as well as review it, is highly recommended.
How can candidates give themselves the best chance of securing a SRE role?In previous years software engineers would be working in a team of other engineers and communicating with largely technical stakeholders. But now the role is expected to fulfill tasks that were traditionally reserved for business intelligence professionals, such as collaborating with both technical to non-technical colleagues.
As a result, when choosing between candidates, one of the fundamental deciding factors for hiring managers, outside of technical ability, are the soft skills that complement their expertise. Applicants who can demonstrate experience in, or a tenacity for, cross department collaboration and an ability to interact with colleagues with varying levels of expertise, will hold the competitive edge.
So how should companies and the sector be improving the flow of talent into SRE roles?
SRE is growing exponentially, and we expect it to continue to do so. Findings from the 2022 Upskilling Report found that 40 per cent of respondents felt that a SRE operational framework is a must-have. The most limiting factor to the continuation to this growth will be whether the pipeline of talent is able to sustain the rate of expansion. There is a particular bottleneck when it comes to junior talent. Companies may be eager to employ senior candidates with extensive experience and are willing to pay exceptionally high salaries to secure them, but they often overlook the prospect of hiring into more junior positions or establishing internship programmes to help cultivate and develop theses talent streams. SRE as a career may not have been the radar of many students until relatively recently but as awareness increases, the demand for courses to reflect this is likely to rise.
When we consider the evolution of other emerging roles such as Data Engineering, we can see how they went from being a niche specialism to commanding a whole university master's courses dedicated to the subject. SRE is likely to go the same way. To bypass expensive salary wars, organisations should also consider if there is any scope for reskilling or upskilling existing staff. Larger companies in particular could benefit from selecting a few people from their software teams and upskilling them to be SRE engineers, which will streamline and cut the costs of their processes. Upskilling as a Site Reliability Engineer could be a great alternative avenue for those not considering going down a management path but who still want to pursue career progression. Looking for your next big role in Data & Analytics or need to source exceptional talent? Take a look at our latest SRE jobs or get in touch with one of our expert consultants to find out more.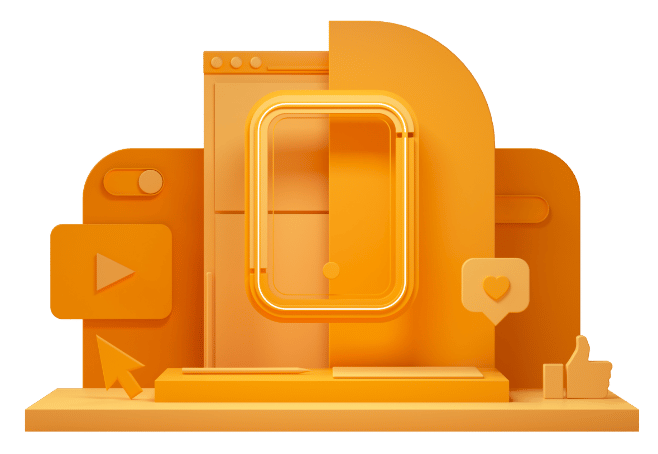 CAN'T FIND THE RIGHT OPPORTUNITY?
If you can't see what you're looking for right now, send us your CV anyway – we're always getting fresh new roles through the door.