Paris, Île-de-France / €50000 - €53000
DEVELOPPEUR BACKEND
PARIS (75)
UP TO 53K€
Une entreprise incontournable dans le pari sportif en France est à la recherche d'un Développeur Backend pour rejoindre ses équipes. Vous êtes animé par ce secteur ? Alors ce poste est fait pour vous !
LE POSTE
Au sein d'une équipe agile et dans un contexte de transformation vous aurez pour mission de :
Développer et concevoir un nouveau serveur de prise de paris sous AWS
Intégrer des nouvelles fonctionnalités sur le site web et l'application mobile en collaboration avec différents services
Veiller à la sécurité et aux contraintes opérationnelles
VOTRE PROFIL
Formation bac+5 d'ecole d'igenieur ou université
Vous jusitifiez d'une expérience significative en développement backend
L'utilisation du Cloud AWS, Kafka, Java et la mise en œuvre d'API n'ont plus de secrets pour vous
Vous savez travailler en équipe et avez un bon sens de la communication
Vous savez travailler en mode agile
Vous etes en capacité de travailler sur des algorithmes complexes avec des problématiques techniques, de sécurité et de performance
POUR POSTULER
Merci de me faire part de votre CV et je vous recontacterai au plus vite.

The German Market: Businesses Need To Adapt Or Miss Out On The Best Tech Talent | Harnham Recruitment post
After moderate market movement in the spring, the tech recruitment market in Germany is seeing more significant movement now, as businesses align their budgets and headcount for 2022. But there remains a real shortage of tech talent in all parts of the sector, from Data-Science and Software Engineering to Data Intelligence and Marketing Insights.Recent research conducted by the Berlin office highlights that hybrid and remote working options, as well as growth and upskilling potential, are the most important deciding factors in the German job market right now. The only distinct difference between those surveyed was in long term financial incentives – men preferred a workplace bonus, women regard a workplace pension and insurance benefit as a bigger priority when considering a job move. That aside, flexible working and maintaining a good work-life balance are set to stay. In this respect, Germany faces a particular challenge as culturally, onsite teams and face-to-face working relationships have always been of high importance to efficient operations. In addition, many players need to rely on a hybrid working model asking employees to come in at least some of the time which is additionally challenging due to the remote location of a lot of companies. Added to this, the country specific issues that Germany faces are likely to present ongoing challenges as we move into 2022. Germany has the broadest range of company type, size and structure in the world and the wide cultural and ethnic diversity creates a non-homogeneous market with micro-markets that need a bespoke approach when it comes to tech recruitment.Big Businesses slow to react The speed at which German businesses can react to environmental change is affected by high employee participation in Trade Unions and works councils (Betriebsräte). Change can be slow, even under normal circumstances, regardless of how much or fast leadership want to act. Listed businesses find it difficult to turn the ship around quickly. The logistical challenges combined with the need for larger organisations to shift their cultural mindset and tech environments are significant barriers to change.At the other extreme, however, SMEs that are much more agile and flexible are seeing this time as a real opportunity to attract the best tech talent, many of whom were more interested in the stability of roles in larger organisations. But times have changed, people want more control over their working conditions and greater transparency regarding outlook and overall company strategy when it comes to the data journey. More than ninety per cent of German businesses are SMEs (the highest ratio in the world) which makes the recruitment market exciting right now. It continues to be a candidate led market. The pandemic effect on BusinessEmployers were affected differently during the pandemic. Tech service providers, e-commerce businesses and retailers that already had online sales operations saw business go through the roof as consumer behaviours changed and shopping migrated online. Digital Marketing and Data Insights roles were in demand as retail businesses scaled up in response. This huge growth combined with the shortage of candidates as those in secure jobs sat tight.  Those that did move, became quicker in their decision-making. Where we were used to seeing a steadily moving market, candidates taking their time deciding whether a role might right for them, things sped up.  Work-life balance, location and job security were all major factors in the market, so those smaller, more agile clients that were quick to offer these things became very attractive to candidates who might have otherwise taken their time.Businesses that are less invested in their tech infrastructure or failed to upscale the backend were hit particularly hard.  Some innovative start and scale-ups providing solutions at the point of sale such as hard- and software, went into hibernation. Where previously data architects and data engineers were not regarded as critical to business growth due to a focus on adding features and growing the userbase, are now quickly becoming integral to operations.  Now the exponential growth phase has plateaued, the last 6 months has seen businesses investing in data initiatives to transform their operations. Those strategic businesses with the foresight to address this were able to weather the storm, those that did not faced real pressure, some even went into liquidation. The tech start-up space has been largely dormant as venture capital and private equity was hard to come by. We expect to see that pivot both in response to the pandemic spawning entrepreneurs and as gaps in the market for digital solutions are realised. Future-ProofingHaving taken stock, and with lessons learned, those businesses that have survived the pandemic are future-proofing, investing in data initiatives around more robust infrastructures. Data Engineers, Software Engineers, DevOps and platform teams are high in demand and the recruitment market is running hot. The more classic customer-focused roles are also being advertised – Data Scientists, Social Media Analysts, Multi-Channel Marketing, Data Insights.New Roles in TechAs mentioned by my Nordic colleague Amanda Snellman there is an interesting evolution in tech. Brand led businesses are looking to their marketing teams to find ways to maintain a competitive advantage in the market are actively seeking talent to bridge the gap between Data and Marketing where candidates can speak the language of both disciplines. This is one of the more positive outcomes of the pandemic – silos are being broken down and operations are moving towards multi-disciplined product teams that are charged with budgets and responsibilities. These hybrid roles (Data Managers, Product Managers, Product Owners and similar) are falling out of the need for candidates who can understand the analysis, see the potential data can have in responding to consumer needs and who are able to transform those insights into actionable measures that can move businesses forward in a meaningful way. Data Scientists and Analysts who have a real understanding of what data can do to solve consumer problems and help a business grow.  The Ripple EffectThe ripple effect of the pandemic will be felt for years to come. Currently, businesses are reacting out of necessity. The pandemic has resulted in many data initiates being prioritised. Those tech projects which may have taken several years to reach the top of the business agenda are now a huge focus. Communication is easier, and online meetings facilitate decision-making. But with home and work lines becoming more blurred and employees being looped in 24/7 the next pandemic may be burnout. Is remote working here to stay?Absolutely yes, despite the downsides. There is a slow realisation that if there is an internet connection, and a candidate can work, they can be based anywhere. Big businesses need to get on board with that to secure the best talent. There has always been remote working in tech and German businesses have long looked to other countries to fulfil their tech recruitment needs. Change was already happening; the pandemic has just exaggerated the curve. How can businesses make themselves more attractive in 2022?Going into 2022, choice will be key. Candidates have been in short supply for some time and as the German market approaches year-end this remains unchanged. As always, we continue to be selective in who we send to interview, which our clients appreciate, and most we put forward get to interview. Once at this stage, if hiring managers be open-minded to candidates' requirements and respond accordingly then there will be measurable success in recruitment. The candidate led market is here to stay for some months yet.Looking to build out your data team? Get in touch with one of our expert consultants. Looking for your next opportunity? Check out our Data jobs in Germany. 

What's Hot in NYC's Data Market? Modern Analytics Engineering is on the Rise
New York has always set the stage for what's next. When it comes to the latest in the tech stack, it's modern Analytics Engineering is the latest addition to the Data and Analytics industry. The role of Analytics Engineer is one of the newer positions in the world of Data, and in NYC, a hub of media, advertising, and e-commerce – it's emerging as one of the most in-demand markets in New York and beyond.
Why You Might Need an Analytics Engineer
Data-driven businesses interested in building value for their customers often turn to a mix of Analytics and Data Modelling Engineer. The Data Engineer creates the infrastructure, platform development, and Data movement for the purpose of Machine Learning and Analytics downstream. Ultimately, the Analytics Engineer role is quite similar to the typical Data Engineer but differs in that it doesn't involve platform development or infrastructure the same way.
Analytics Engineering is a relatively new term within the last five years and are coming into this field from a variety of backgrounds. But the most in-demand background moving into this role is Data Engineering. Why? For the most part, it's those individuals who can not only script in Python but also do Python programming on the backend.
Key Aspects of this Role:
Warehouse architecture (e.g., Snowflake, Redshift, BigQuery), and Data Modeling with a popular and relatively new tool dbt (originally Fishtown Analytics), for use by Analysts.
ETL Development
Data visualization
Other tech such as Fivetran, Stitch, and Python
With SQL and Data modelling being the real meat and potatoes of the position, people often move into an Analytics Engineering position that requires little Python experience – however, the salary you can expect if Engineering or Data Science experience and proficiency in Python is substantially higher. It poses an interesting opportunity for Analysts, Data modellers, and Data visualization folks interested in learning a modern engineering stack to make a transition into a more technical, and higher-paying role.
Why You May Want to Consider an Analytics Engineering Role
People move into this role from careers as Analysts, Data Scientists, Data Engineers, and even Software Engineers, a unique career progression in this industry. For the already heavily technical professionals – this is a role that provides both engineering challenges and the chance to work close to the business. Wherever you are on your career journey, Analytics Engineer is a great opportunity from a career growth perspective and can help get you where you want to go. You're no cog in the wheel here. As an Analytics Engineer, you can help drive decisions that make an impact for your company.
Analytics Engineers on Your Team Can Drive Value for Your Business
Though this position is relatively new in the grand scheme of technological advances to help drive business, it is in demand and growing exponentially. So, it's important to know if you're business needs someone to fill this role, you need to know what you're looking for. For companies, whose main objective is making Data-driven decisions regarding customer retention, marketing campaign conversion, supply chain analytics, etc.
The role of the Analytics Engineer can be a perfect addition to both managing large amounts of Data coming into the businesses and helping drive value.
Take a look at our latest Analytics Engineer jobs here or get in touch with one of our expert consultants to find out more:
For our West Coast Team, contact us at (415) 614 – 4999 or send an email to sanfraninfo@harnham.com.
For our Arizona Team, contact us at (602) 562 7011 or send an email to phoenixinfo@harnham.com.
For our Mid-West and East Coast teams contact us at (212) 796-6070 or send an email to newyorkinfo@harnham.com.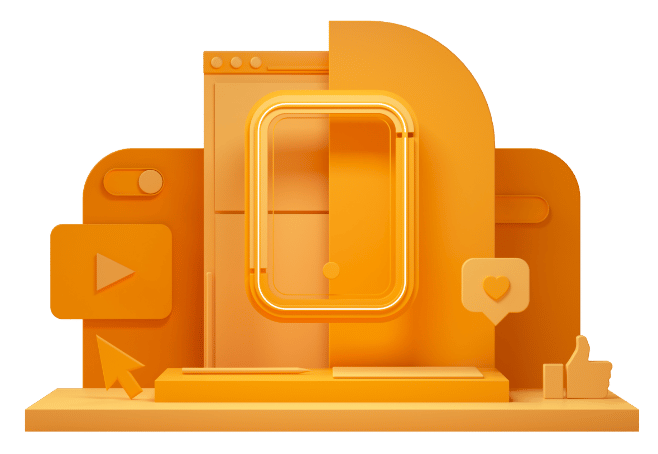 CAN'T FIND THE RIGHT OPPORTUNITY?
If you can't see what you're looking for right now, send us your CV anyway – we're always getting fresh new roles through the door.