Paris / €50000 - €75000 annum
DEVELOPPEUR BACKEND
PARIS (75)
UP TO 75K€
Une entreprise incontournable dans le domaine du pari sportif est à la recherche d'un Développeur Backend pour rejoindre ses équipes. Vous êtes animé par ce secteur ? Alors ce poste est fait pour vous !
LE POSTE
Au sein d'une équipe agile et dans un contexte de transformation vous aurez pour mission de :
Participer à la refonte de la plateforme de prise de paris sous AWS
Concevoir et intégrer des nouvelles fonctionnalités sur le site web et l'application mobile en collaboration avec différents services
Veiller à la sécurité et aux contraintes opérationnelles
VOTRE PROFIL
Formation bac+5 d'école d'ingénieur ou université
Minimum 4 ans d'expérience en développement backend
L'utilisation de Java, SpringBoot, Kafka, AWS et la mise en œuvre d'API n'ont plus de secrets pour vous
Vous savez travailler en mode AGILE et avez un bon sens de la communication
Vous êtes en capacité de travailler sur des algorithmes complexes avec des problématiques techniques, de sécurité et de performance
LES AVANTAGES
3 jours de télétravail
Prime d'intéressement
Tickets restaurants
60% de prise en charge de l'abonnement de transport
POUR POSTULER
Merci de me faire part de votre CV et je vous recontacterai au plus vite.

CRM Manager
Chester
£35000 - £40000
+ Marketing & Insight
Permanent
Chester, Cheshire
CRM MANAGER
CHESTER
UP TO £40,000
Do you believe variety is the spice of life? Do you want to have this cross into your role where no two days are the same? Passionate about nurturing junior team members to be the best they can be?
Have a read of this CRM Manager role!
THE COMPANY:
This is a leading UK retail company that's keen to best utilise their CRM systems and make the most across the customer journey.
They provide a wide range of offerings to their customers, from coupons for savings to discounts at key times throughout the year.
They are very fast-paced, trading by the hour and thus benefit from being on-site to work collaboratively and to respond to any changes at a moment's notice.
They're now looking to have a new CRM Manager come in to help drive CRM best practice and nurture the junior CRM team.
WHAT WILL YOU GET TO DO?
You will be joining as a CRM Manager and direct line managing two CRM Executives. With no two days the same, you can expect plenty of variety, but in general, you will be:
Creating and deploying effective customer campaigns across the omnichannel journey that help maximise revenue
Understand the customer database, looking across customer acquisition, retention, engagement and churn
Line managing two CRM Executives, helping to nurture their skills and oversee their development and growth
Analysing campaigns to assess performance and success, applying what you learn to future campaigns and the marketing strategy
WHAT WE'RE LOOKING FOR IN YOU
You will be expected to have:
Experience of at least mentoring and coaching to line manage in this role
Previous CRM experience in an omnichannel setting, with particular strengths in email marketing
Worked across core projects like customer segmentation, personalisation of campaigns, understanding the customer journey and different touch points
A positive attitude and proactive work style, eager to get stuck in and take the initiative, showing the value of CRM to the business
Salesforce experience would be preferred but open to other CRM systems
WHAT'S IN IT FOR YOU?
Base salary up to £40,000
Wider benefits package including pension, etc.
Autonomy to make this role your own in an environment with no bureaucracy or red tape restricting your ideas!
Opportunity to nurture junior CRM talent and positively impact colleagues, helping to support their growth and development
Be empowered to make changes – the SLT wants to hear your ideas and suggestions, and they welcome the knowledge you could bring
HOW TO APPLY:
Please register your interest by sending your CV to Alanah Chambers via the Apply link on this page.
Please note:
this role is only available to candidates with the existing full right to work in the UK, as the company is unable to provide sponsorship
I am unable to respond to every applicant – if you do not hear from me in 7 days, please take it as you have been unsuccessful on this occasion
This role not the one for you? I have roles across Marketing & Customer Insight all over the north and midlands of England, so please get in touch with me to discuss other roles I'm covering to find your perfect next step!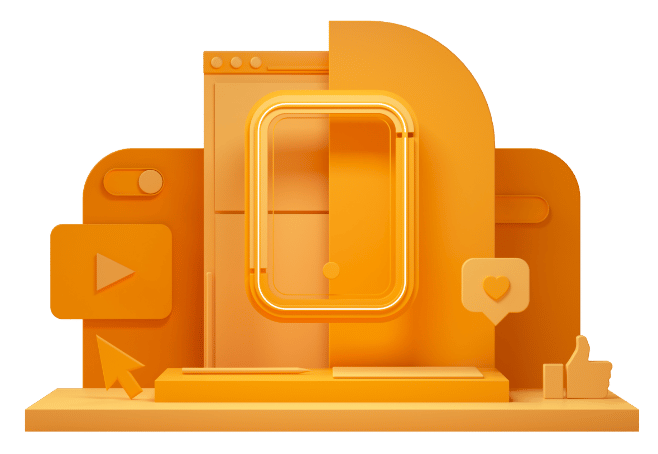 CAN'T FIND THE RIGHT OPPORTUNITY?
If you can't see what you're looking for right now, send us your CV anyway – we're always getting fresh new roles through the door.