Data/Software Engineer
Netherlands
Salary up to 100k + benefits
Are you a passionate and talented Data/Software Engineer looking to take your career to the next level? Do you thrive in challenging projects and have a strong desire to work with cutting-edge technologies? If so this could be the role for you!
THE COMPANY
This company we are a forward-thinking consultancy that specializes in delivering innovative data-driven solutions and cutting-edge software applications to our esteemed clients. The team is composed of industry experts and talented professionals who are committed to driving digital transformation and unlocking the true potential of data for businesses around the globe.
THE ROLE
As a Data/Software Engineer at this consultancy, you will play a key role in developing, implementing, and optimizing data-centric solutions for our diverse clientele. You will work closely with our clients to understand their unique requirements and craft tailor-made solutions that address their specific needs. Whether it's building scalable data pipelines, designing machine learning models, or developing robust software applications, your contributions will have a direct impact on shaping the future of the clients' businesses.
Collaborate with clients and internal teams to gather and analyze data requirements.
Design, develop, and implement data pipelines and ETL processes to ensure smooth data ingestion and integration.
Create and optimize database structures to support efficient data storage and retrieval.
Develop machine learning models to extract valuable insights and predictions from data.
Design, code, test, and deploy high-quality software applications that meet client specifications.
Identify and resolve performance bottlenecks, data quality issues, and other technical challenges.
Stay up-to-date with the latest technologies and best practices in data engineering and software development.
YOUR SKILLS AND EXPERIENCE
Bachelor's or Master's degree in Computer Science, Data Science, or a related field.
Proven experience in data engineering, software development, or a related role.
Strong proficiency in programming languages such as Python, Java, or Scala.
Solid understanding of data structures, algorithms, and database management systems.
Experience with data processing frameworks like Apache Spark, Hadoop, or similar.
Familiarity with machine learning libraries and tools like TensorFlow, scikit-learn, or PyTorch.
Excellent problem-solving skills and the ability to think critically to design robust solutions.
Effective communication and collaboration skills, both within the team and with clients.
Perks and Benefits:
Competitive salary and performance-based incentives.
Professional development opportunities, training, and certifications.
Flexible work hours and the option for remote work.
Exposure to a wide range of industries and challenging projects.
Collaborative and supportive work environment fostering innovation and growth.
Don't miss this incredible opportunity to elevate your career and make a significant impact on the future of data-driven solutions. Join us today and be part of a remarkable journey toward digital transformation.

Technical Product Manager – Health Tech
Palo Alto, CA
$150000 - $175000
+ Marketing & Insight
Permanent
Palo Alto, California
Technical Product Manager – Health Tech
Location: Palo Alto, CA – HYBRID
Salary: $150-175k base + 10% bonus
Opportunity to shape the future of healthcare by leading the development of innovative AI-powered products at a cutting-edge health tech startup. They're paving the way for a transformative era of hyper-personalized patient care through cutting-edge predictive AI and generative AI technologies.
This AI-focused healthcare startup is pioneering a new era of hyper-personalized patient care. Recently funded, they are rapidly expanding their product team to transform primary care through predictive health AI. They are looking for a Technical Product Manager with Health Tech experience to work directly with the VP of Product to shape the product vision for the company.
KEY RESPONSIBILITIES – TECHNICAL PRODUCT MANAGER:
Collaborate closely with clients, end-users, and stakeholders to gather comprehensive product requirements and translate them into detailed specifications, user stories, and acceptance criteria
Develop and maintain forward-thinking product roadmaps that align timelines, milestones, and priorities across the organization
Work cross-functionally with engineering, design, marketing, and sales to ensure smooth end-to-end product development and launch
Provide technical leadership on choices relating to architecture, technology selection, design patterns, and development practices
Conduct in-depth market analysis to identify healthcare tech trends, opportunities, and competitive threats that inform product strategy
Champion user-centered design by gathering feedback through usability testing
Define and monitor key performance indicators to enhance products through data-driven optimization
Oversee testing and validation efforts including user testing, A/B tests, and collaboration with QA to meet quality and performance standards
SKILLS & QUALIFICATIONS:
3-5 years as a Technical Product Manager in healthcare technology
Proven track record delivering innovative health tech products
Strong technical background in healthcare data, analytics, and AI
Excellent communication, collaboration, and cross-functional team skills
Experience with agile development processes
HOW TO APPLY:
Please register your interest by sending your resume to April Pilon via the Apply link on this page.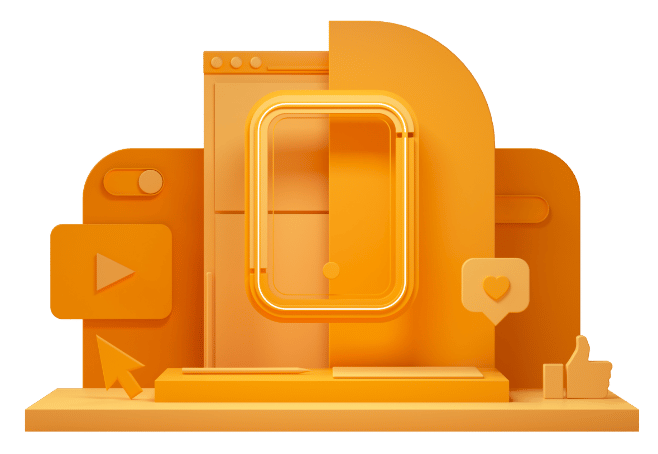 CAN'T FIND THE RIGHT OPPORTUNITY?
If you can't see what you're looking for right now, send us your CV anyway – we're always getting fresh new roles through the door.