Amsterdam, North Holland / €55000 - €70000
DATA ARCHITECT
UP TO €70,000
AMSTERDAM
THE COMPANY:
This leading consultancy is looking for a data architect to join one of the Data and AI teams and take on challenging projects with large, well-known organisations. They focus on creating customised solutions to help their customers understand and leverage their data to grow, innovate and transform. You will play an important role in helping these customers become data-driven by being hands-on with the design and implementation of dashboards, reports, and cloud data platforms.
THE ROLE:
As a data architect for a leading consultancy, you can expect to be extremely hands-on, working to design many different aspects of data platforms and warehouses as well as implement them. The visual design of reports and dashboards will be a part of your responsibility, so if working back and front-end analytics is interesting to you, this could be the role for you!
As a data architect, you can expect to be involved in the following:
* Create dashboards and reports using various visualisation tools such as Tableau, Power BI, etc.
* Designing aspects of cloud data platforms and data warehouses while also implementing these for the client.
* Using platforms and programming languages such as Azure/AWS, SSAS/SSIS/SSRS, SQL, etc.
* Managing clients and understanding requirements for projects at hand.
* Work in a diverse and inclusive team to drive clients' transformation while developing and growing your own skills.
YOUR SKILLS AND EXPERIENCE:
* You have a finished BSc or MSc degree
* You have proficient experience in a similar role as a Data Architect or BI/Analytics Consultant
* You have hands-on knowledge of several tools and platforms such as QuickSight, PowerBI, Qlik Sense, SSAS/SSIS/SSRS, Azure/AWS
* You are skilled in SQL and DWH design techniques
* You are open-minded and have an interest in modern data landscapes (data lakes, data lakehouse, data mesh, operational data stores, etc.)
* Ideally you possess a natural curiosity and affinity in dealing with the business and you are interested in exploring opportunities towards a more data engineering/data science-oriented role.

THE BENEFITS:
* Up to €70,000 salary.
* 8% holiday allowance
* Working from home allowance
* Transportation allowance
* Pension scheme
* 25 holidays
* Annual training budget
* Laptop and telephone with costs covered

Where Does the Data Engineer Sit in the Data Chain? | Harnham US Recruitment post
Data Scientist. Data Architect. Data Engineer. With so many professional titles in the Data and Technology space, it can be difficult to distinguish one from another. You may have an interest in Data, but aren't sure which field you'd like to move into, and as things become more specialized, it adds another layer of education and experience required to make the move.Every one of the titles above has a place and a responsibility along the Data chain. But some may be more well-known than others. In order to wrangle Data, clean and analyze it, or develop programming from it, you need someone to build and maintain the pipeline systems that give Data Scientists a map to follow when collecting, cleaning, and analyzing the data.Though not interchangeable, the Data Scientist and the Data Engineer work together as two halves of a whole on the Data team. One role crafts the roadmap or blueprint for others to follow while the other gathers insights from the data based on specific datasets requested and designed by the Data Engineer.So, let's look first at what a Data Engineer does and the skillsets required for the role.WHAT IS A DATA ENGINEER?A Data Engineer takes the blueprints from the Data Architect and creates the pipelines. It sounds simple. But it isn't. A Data pipeline is just like it sounds. It is the process Data goes through from inception to implementation, and the technologies and frameworks involved at an in-depth level which can involve up to 30 different technologies. So, a Data Engineer is responsible for developing, testing, and maintaining the data pipeline. That's a lot of wrangling, cleaning, and prepping to ensure reliable information is filtered to the Data Scientist. 3 TYPES OF DATA ENGINEER ROLES1.     Generalist – This role is often found on small teams, and though this role may understand processes, but not necessarily systems, it's a good place to begin if you're a Data Scientist interested in stepping into a Data Engineer role. The focus here is end-to-end collection to processing of Data.2.     Pipeline – You'll find this role conquering more complicated projects on midsize Analytics team. The Pipeline focused Data Engineer is found in medium to larger-size businesses.3.     Database – The Database focused engineer is found most often in larger businesses with distributed systems across several databases. These individuals are responsible for implementing what the Data Architect has created, and collecting the information to inform analytics databases.7 SKILLS REQUIRED FOR DATA ENGINEERData Engineers are the ones who keep everything running smoothly. Even if a technology doesn't necessarily fall within their scope of responsibilities, they should still understand it, and be able to prepare Data for it. This is particularly the case when it comes to Machine Learning. Though it's more aligned with Data Scientist, a Data Engineer should know enough about it craft algorithms and gather insights.Below are a few more technical skills a Data Engineer should have to be successful in their role.1.     Know and understand the right tools for the job2.     Technical Skills include:3.     Linux4.     SQL5.     Python6.     Kafka, Flink, and Kudu languages for processing frameworks and storage engines, and which tool is best for which task.7.     General understanding of distributed systems and how they're different from traditional systems.The role of the Data Engineer is unique in that how this person thinks depends on what needs to be done. In some cases, you'll need to think like an engineer, and in other cases, you'll need to think like a product manager. This is one of the reasons it's important to have such deep knowledge of systems, processes, and knowing the right tool, and the right person for the job.If you're looking for your next role in Big Data, Analytics, Software Engineering, or Computer Vision, Harnham may have a role for you.  Check out our current vacancies or contact one of our expert consultants to learn more.For our West Coast Team, contact us at (415) 614 – 4999 or email sanfraninfo@harnham.com.For our Mid-West and East Coast teams, contact us at (212) 796-6070 or email newyorkinfo@harnham.com.  

Weekly News Digest: 31st January – 4th February 2022 | Harnham Recruitment post
This is Harnham's weekly news digest, the place to come for a quick breakdown of the week's top news stories from the world of Data & Analytics.KD Nuggets: How to build your career in data scienceThe role of a Data Scientist is the second-best job in America according to Glassdoor. KD Nuggets has shared a brilliant guide for Data Scientists looking to improve and build their careers in 2022. Let's look at some of the highlights below.:A Data Scientist is someone who has been employed to analyse and interpret complex data. To succeed in the field, you need to have hard skills such as analysis, data visualisations, machine learning, and statistics. However, there are numerous roles to consider before honing in on the required hard skills for each – here are some of the most common careers in data science. Data Scientist Senior Data Scientist Business Intelligence Analyst Data Mining Engineer Data Architect The requirement to become a Data Scientist is difficult, however, once you have completed the right education, you will be able to reap the benefits, KD Nuggets says. Ready to start your career in Data Science? To read more about this, click here. Inside Big Data: How AI-powered language is enhancing customer engagementHow can Natural Language Processing (NLP) help enhance customer engagement?A recent data report by the Artificial Intelligence (AI) content generation and decisioning company, Persado, examined how  AI-powered language can positively impact and enhance customer engagement. Decision makers in various industries such as retail, manufacturing, and professional services, were surveyed to highlight the importance of AI-enabled technologies. The report revealed some interesting insight into the marketing capabilities:Natural Language Processing will continue to grow in prominence for marketersPersonalised content remains critical for customer engagement, with more marketers relying on AI to create their offeringsA shifting customer privacy landscape necessitates a renewed focus on first-party dataAdvanced digital marketing technologies will play an increasing role in driving revenueAI-enabled marketing technologies are capable of generating engaging content, personalised customer experiences, and improving how businesses can use data to gain insights. To read more about this, click here. Analytics Insight: The ten best big data tutorials on YouTube watch right nowLooking for a quick explainer on Hadoop? Analytics Insight shares some of the best tutorials as a great place to start. Starting out in the world of Big Data can be challenging and often overwhelming. Take a look at the free YouTube channels and videos on offer below to help you learn more about the topic and practice your skills before diving in:Big Data Tutorial For Beginners | What Is Big Data | Big Data Tutorial | Hadoop Training | EdurekaWhat is Hadoop? | Introduction To Hadoop | Hadoop Tutorial For Beginners | SimplilearnBig Data & Hadoop Full Course – Learn Hadoop in 10 Hours | Hadoop Tutorial For Beginners | EdurekaHadoop Training | Hadoop Tutorial | IntellipaatBig Data In 5 Minutes | What is Big Data? | Introduction To Big Data | Big Data Explained | SimplilearnHadoop Tutorial for Beginners | What is Hadoop? | Hadoop Tutorial | Hadoop Training | SimplilearnApache Hadoop Tutorial | Hadoop Tutorial For Beginners | Big Data Hadoop | Hadoop Training | EdurekaWhat is Hadoop | Hadoop Tutorial For Beginners | Introduction to Hadoop | Hadoop Training | EdurekaHadoop In 5 Minutes | What is Hadoop? | Introduction To Hadoop | Hadoop Explained | SimplilearnHadoop Tutorial for Beginners | Hadoop Tutorial | Big Data Hadoop Tutorial for Beginners | HadoopReady to start a successful career in Big Data? Get learning!To read more about this, click here. Datamation: How companies are dealing with the talent shortage in data scienceAccording to industry leaders, companies need to reconsider how they source and retain Data Science talent amid the shortage of talent in the industry. Datamation shares some key strategies for maximising your Data Science talent pool with these five tips:Upskill existing employeesGive data teams better tools, processes, and supportOffer networking and education for new data scientists and partner with schoolsProvide transparent career road mapsDevelop and project a recognisable brand voiceImproved hiring practices, increased retention focus, and a heavier emphasis on efficient tools and teams; these are just some of the ways companies are combatting the data science talent shortage. To read more about this, click here. We've loved seeing all the news from Data & Analytics in the past week, it's a market full of exciting and dynamic opportunities. To learn more about our work in this space, get in touch with us at info@harnham.com.    

Data Analytics vs. Data Science: Which Should You Pursue? | Harnham Recruitment post
Businesses are recognizing the increasing importance of data experts to help the company grow. As a result, the hiring demand for Data Scientists and Data Management Analysts has grown by 46% since 2019. This projection will only continue to rise in the next few years. So if you're planning to become a data analyst or a data scientist, then here's what you need to know.Data Analytics and Data Science: What's the Difference?Data Analysts and Data Scientists are both proficient in statistics and experienced in using database management systems. However, the key differences between these two professions revolve around their purpose for using the data.The Role of a Data AnalystThese professionals organize and examine structured data to create solutions that will drive a business' growth. They are tasked with studying sets of data using various tools, such as Excel and SQL, to uncover insights and trends that will serve as an answer to certain queries. For example, they can provide data-driven answers that can explain your marketing campaigns' conversion rates or improve the logistics of your products. Then, they present these findings to concerned individuals and departments so they can formulate strategies that would boost revenue, efficiency, and other improvements.The Role of a Data ScientistData Scientists are required to use their mathematical and programming skills to build statistical models that can provide solutions for a company's potential problems. These professionals handle huge sets of both structured and unstructured data and prepare these for processing and analysis. They have to be very proficient in programming to utilize Predictive Analytics, statistics, and Machine Learning in unearthing meaningful insights from all the collected data. Their multidisciplinary approach towards data helps them draw conclusions that are valuable for specific business needs and goals.Career Paths for Aspiring Data AnalystsBusinesses, governments, and other institutions are on the search for individuals who are qualified in interpreting and communicating data. Data analysts are often offered huge salaries and great work benefits because the demand is so high and yet, the pool of talent is very limited.You can become qualified for a wide array of careers in data analytics through a comprehensive master's degree program that will teach you how to interpret data and present actionable insights. These careers span from digital marketers to quantitative analysts. Graduates can work in governments and insurance companies as financial analysts who are in charge of assessing financial statements and economic trends to boost profit. On the other hand, you can also work as a marketing analyst whose responsibilities involve monitoring sales venues and evaluating consumer data. Their salaries range from $62,000 (Insight Analysts) to as much as $225,000 (highly paid Customer Analysts).Career Paths for Aspiring Data ScientistsData Scientists are experts in statistical analysis and in programming languages, such as Python and R. Thus, the average starting salary for professionals in this field is around $100,000 per year.Data Scientists would need to earn a bachelor's degree and a master's degree in computer science so that they would be adept at using complex software programs that are necessary for the position. If you're more interested in software development, then you can work as a data engineer. These professionals create infrastructures that can gather and store data that analysts and other scientists may need to use. Data modellers, on the other hand, use techniques and databases to design and document data architecture.You can become a great asset to top companies in the US by pursuing a degree and a career in data analytics or data science. In this digital age, you can only expect that the demand for these positions would rise as data becomes increasingly important in driving business growth. Browse our fantastic data science jobs and data analyst jobs today. Written by Jena Burner for harnham.com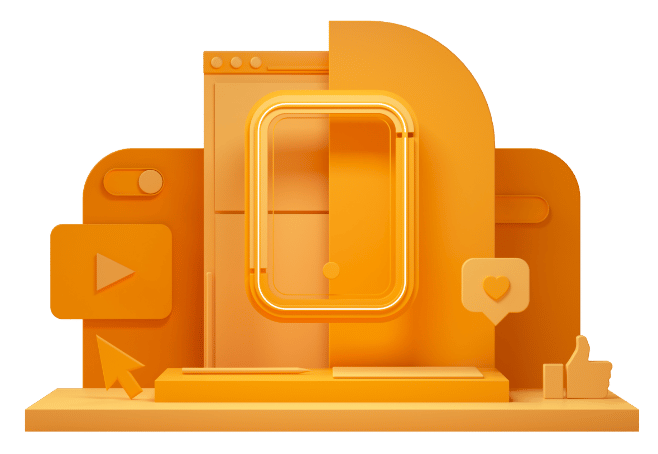 CAN'T FIND THE RIGHT OPPORTUNITY?
If you can't see what you're looking for right now, send us your CV anyway – we're always getting fresh new roles through the door.