DATA ANALYST
NORMANDIE
50K€-60K€
Cette grande entreprise historique est a la recherche d'un Data Analyse pour renforcer son pole consommateurs.
LE RÔLE
En tant que Data Analyst, vos missions seront :
Développer, évaluer et mettre en œuvre des modèles statistiques afin de fournir des informations analytiques et des rapports pour les équipes impliquées dans la recherche de marché, le marketing et le commerce, à la fois au niveau local et central. Cela inclut la prévision des ventes et l'analyse de l'impact des facteurs conjoncturels tels que l'inflation et les conditions météorologiques.
Élaborer des procédures de nettoyage, de tri et de classification des différentes sources de données utilisées dans ces modèles, telles que les données de vente, les comportements des consommateurs et des acheteurs, les études de marché, les campagnes de marketing et les activités commerciales, ainsi que les données externes et contextuelles.
Définir des scripts permettant d'automatiser l'intégralité du flux de données et des analyses.
Créer des tableaux de bord adaptés à l'analyse des résultats, destinés aux membres de l'équipe de recherche de marché et aux utilisateurs finaux dans les domaines du marketing et du commerce.
Fournir un soutien au développement commercial en aidant l'équipe à améliorer ses compétences dans l'utilisation des outils de reporting Power BI.
Travailler en étroite collaboration avec les autres membres de l'équipe pour fournir des informations pertinentes sur chaque marque ou catégorie.
Encourager l'adoption de ces approches analytiques et de ces outils par toutes les équipes fonctionnelles, en utilisant un langage clair et accessible.
LE PROFIL
Au moins 3 ans d'expérience (stage et alternance compris) sur un projet similaire
Maîtrise de SQL, Python, Azure
Maîtrise d'un ou plusieurs outils de data visualisation (PowerBI, Tableau, Qlik Sense)
Anglais courant

Speech Recognition and Synthesis Engineer
Austin
$219054.6 - $243394
+ Data Science
Permanent
Austin, Texas
Speech Recognition and Synthesis Engineer
Fully Remote
Full Time
$180,000 – $200,000
Overall, this role combines expertise in machine learning, NLP, audio processing, and software development to create and deploy speech-related technologies that bridge the gap between spoken language and text, providing valuable applications in various domains.
THE COMPANY
We are currently partnered with a leading tech company that is at the forefront of audio systems. This company partners with financial systems and providers, consumers, and insurers.
THE ROLE
Develop, implement, and maintain speech recognition models and systems that can accurately convert spoken language into text. This involves using machine learning techniques like deep learning, recurrent neural networks (RNNs), and convolutional neural networks (CNNs).
Collaborate with data scientists and speech data annotators to collect and preprocess large datasets of audio recordings and corresponding transcriptions.
Fine-tune and optimize speech recognition models for different languages, accents, and dialects.
Integrate the speech recognition system into applications, products, or services for various industries, such as transcription services, voice assistants, and automation.
Develop and maintain text-to-speech synthesis models that can convert text into natural-sounding human speech.
Utilize neural TTS architectures like Tacotron and WaveNet to generate high-quality speech audio.
Customize TTS voices and styles to match the specific requirements of clients or applications.
Ensure the produced synthetic voices are expressive, clear, and natural-sounding.
Deploy speech recognition and TTS models into real-world applications or systems, such as voice assistants, IVR (Interactive Voice Response) systems, and transcription services.
Optimize models for latency, accuracy, and resource efficiency to meet performance requirements.
Troubleshoot and resolve any issues related to model deployment and integration.
Stay up-to-date with the latest advancements in speech recognition and synthesis technologies.
Collaborate with cross-functional teams to improve the overall user experience and functionality of voice-related applications.
Conduct performance evaluations, collect user feedback, and make iterative improvements to the models.
YOUR SKILLS AND EXPERIENCE
A successful Senior Engineer within this role will likely have the following skills and experience:
Bachelor's or Master's degree in computer science, electrical engineering, or a related field.
Strong programming skills in languages such as Python, TensorFlow, PyTorch, or Keras.
Proficiency in machine learning, deep learning, and natural language processing (NLP) techniques.
Experience with speech recognition and synthesis libraries and tools.
Knowledge of audio signal processing techniques is a plus.
Strong problem-solving skills and attention to detail.
Effective communication and teamwork skills.
HOW TO APPLY
Please register your interest by sending your resume via the Apply link on this page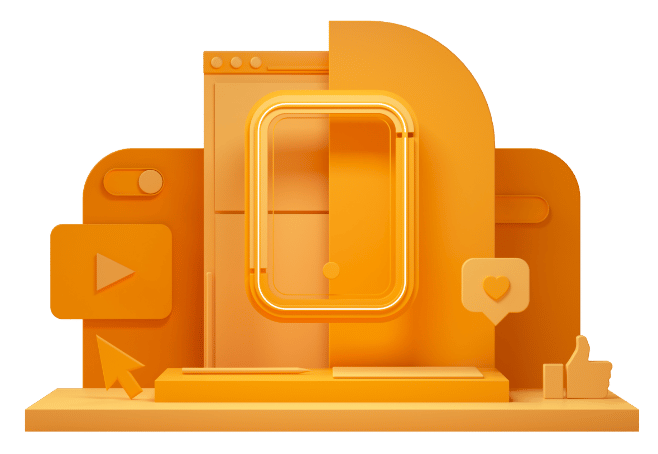 CAN'T FIND THE RIGHT OPPORTUNITY?
If you can't see what you're looking for right now, send us your CV anyway – we're always getting fresh new roles through the door.