Data Analyst/ Business Analyst (Dutch speaking)
Amsterdam / €50000 - €75000 annum
Data Analyst
Dutch speaking
€50,000-€75,000 per year including vacation pay
Amsterdam, Netherlands
2 Days WFH Hybrid
Are you an experienced Data Analyst with at least 2-5 years of expertise in data analytics and a flair for managing data sources? Are you ready for a fresh challenge that lets you dive into the latest technology? If so, please read on!
Our client is an innovative and rapidly expanding retail technology company with teams in Amsterdam. They specialize in state-of-the-art solutions that empower retailers to extract valuable customer insights from diverse data sources, which they then apply to assortment, pricing, promotions, and formulas within the retail sector.
As a Data/Business Analyst, you'll play a pivotal role in our client's organization, taking charge of setting up and managing their retail analytics platform for clients. This position places a strong emphasis on speed, quality, and automating data processing. Your responsibilities encompass developing, implementing, and managing the innovative data structure that our client has devised.
You'll also be a key collaborator during the onboarding process for new clients. Moreover, you'll work closely with clients to discern insights that can be derived from the available data, and you'll establish the requisite dashboards to address their queries.
Your enthusiasm for multidisciplinary teamwork is essential as you actively contribute to configuring the platform and modules effectively for clients. You'll also eagerly participate in enhancing the solutions our client provides and optimizing the client onboarding process.
Your Key Responsibilities:
Setting up and managing (automated) data processing and data sources.
Collaborating during the setup of (automated) data pipelines when onboarding new clients, and configuring dashboards and insights.
Actively contributing to innovation and the development of new dashboards and solutions.
Collaborating with all departments within the organization (e.g., software development, data analytics, and engineering) to ensure seamless processes.
Upholding data quality at all stages of processing.
Managing and continually refining our standardized data structure.
What We Offer:
If you're eager to take on these responsibilities, become part of a dynamic and youthful team, and possess strong Dutch and English language skills, our client offers a position where you can make a meaningful impact on their thriving business.
They provide:
A youthful and enthusiastic team that values knowledge sharing and enjoyment.
Opportunities for training and personal development (both within the company and through their strategic partner, EFMI Business School).
A competitive salary ranging from €50,000 to €75,000, tailored to your experience and background.
30 vacation days per year based on a 40-hour workweek.
A company-provided laptop.
A cellphone allowance.
A pension plan.
What is required:
A university degree (preferably in Digital Business, Econometrics, Information Science, or a related field).
A passion for working with data and generating fresh insights.
Demonstrable experience in data analysis and reporting in a commercial environment, ideally in retail or consulting.
A proactive mindset, exceptional analytical skills, and a strong sense of responsibility.
Familiarity with tools such as Excel, R, Python, Tableau, or Power BI.
Excellent proficiency in both Dutch and English, both spoken and written.
If you're excited to embrace this challenge and join a team at the forefront of retail technology, apply now!

Data Analyst
Sheffield
£40000 - £50000
+ Marketing & Insight
Permanent
Sheffield, South Yorkshire
DATA ANALYST
£35,000 – 45,000
REMOTE 1ST
Be part of the digital transformation within this new and exciting role in a commercial education brand!
THE COMPANY
A commercial brand sitting in the education space, this company look at helping aid peoples futures through education opportunities. Going through a big digital transformation this role allows you to be part of their growth and drive data forward!
THE ROLE
As an Data Analyst, you will lead on insight generation into the sales pipeline and business performance. More specifically you will have to:
Gather data from Salesforce and pull this through to analyse in detail regarding the customer, sales pipeline and lead generation
Use data visualisation to provide insights to the rest of the business driving data driven decisions and effecting company wider policy
Work with a wide range of stakeholders to understand the needs of the business translating these needs into data and following with insights.
YOUR SKILLS
The successful candidate will have the following skills and experience:
An expert in analytics through SQL/Excel or Salesforce
Good knowledge of using data to drive insights and business strategy
Keen learner, eager to improve and happy to get stuck in!
Confident providing insights to high level senior stakeholders and conveying complex tech terms in digestible jargon
THE BENEFITS
£35,000 – 45,000 annual salary, competitive benefits and flexible working.
HOW TO APPLY
Please register your interest by sending your CV to Gerard Matthews via the apply link on this page.
Data Analyst, Data Analytics, SAS, Python, R, Data Modelling, Google Analytics, Adobe Analytics, Coremetrics, GA, AA, Clustering, Propensity Modelling, Segmentation, CRM, CRM Analytics, Marketing Analyst, Insight Analyst, Growth Analyst, Customer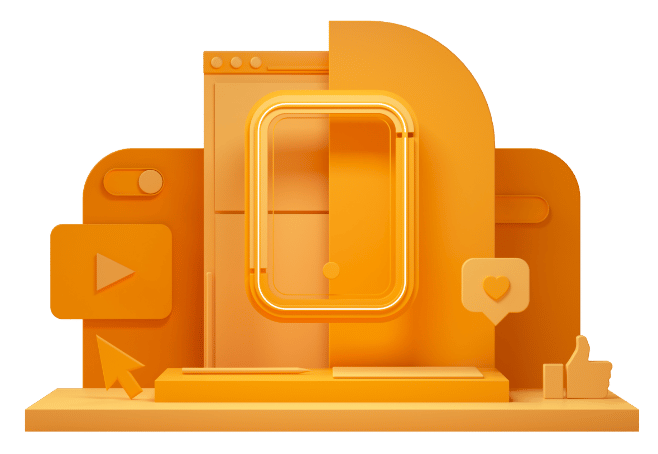 CAN'T FIND THE RIGHT OPPORTUNITY?
If you can't see what you're looking for right now, send us your CV anyway – we're always getting fresh new roles through the door.