Aix-en-Provence / €45000 - €55000 annum
Data Analyst
Aix en Provence
Up to 60k euros - 2 jours TT
CDI - Client Final
Notre agence de recrutement externe est ravie de collaborer avec l'un des leaders du secteur de l'e-commerce en France, une entreprise innovante basée à Aix-en-Provence. À la recherche d'un Data Analyst talentueux, notre client souhaite renforcer son équipe pour tirer parti de l'analyse de données avancée afin d'optimiser ses opérations et de proposer une expérience client exceptionnelle. Si vous êtes passionné par les données, doté d'un esprit analytique aiguisé et souhaitez contribuer au succès d'une entreprise prospère, cette opportunité pourrait être la vôtre
Mission :
En tant que Data Analyst, vous jouerez un rôle central dans la collecte, l'analyse et l'interprétation des données pour fournir des informations cruciales à l'entreprise. Votre principale mission consistera à extraire des données, à les analyser, à élaborer des rapports et à proposer des recommandations basées sur ces analyses. Vous serez un acteur clé pour aider notre client à prendre des décisions éclairées et à améliorer continuellement ses performances.
Responsabilités Principales :
Collecter, nettoyer et organiser des données provenant de diverses sources.
Effectuer des analyses statistiques et des modélisations de données pour identifier des tendances et des opportunités.
Créer des tableaux de bord et des rapports pour surveiller les performances et présenter les résultats aux parties prenantes.
Collaborer avec les équipes internes pour comprendre leurs besoins en matière d'analyse de données.
Participer à l'automatisation des processus d'analyse de données.
Assurer la qualité et l'intégrité des données en mettant en place des contrôles de qualité.
Profil Recherché :
Pour réussir dans ce rôle, le candidat idéal devra posséder les qualifications et l'expérience suivantes :
Minimum de 3 ans d'expérience en tant que Data Analyst ou dans un poste similaire.
Solides compétences en analyse de données, en statistiques et en visualisation.
Maîtrise d'outils tels que SQL, Excel, Python ou R pour l'analyse de données.
Expérience avec des outils de visualisation de données tels que Tableau, Power BI ou Looker.
Capacité à travailler de manière autonome, à gérer les priorités et à respecter les délais.
Excellentes compétences en communication pour expliquer des résultats complexes de manière claire.

Senior MLOps Engineer – US SECURITY CLEARANCE REQUIRED
Washington DC
$170000 - $190000
+ Data Science
Permanent
District of Columbia
Senior Machine Learning Engineer (MLOps)
175,000 – 195,000 base + equity + benefits
Fully Remote (US)
Must be able to acquire a US Security Clearance
The Company:
Our fast-growing team is looking for a skilled, motivated and reliable Sr. Machine Learning Engineer to
help grow our company.
What you'll do:
* Design and implement the capabilities of the AI Platform (Python, Jenkins, Docker/Kubernetes
environment).
* Improve scalability and performance of the platform through integration with big data
frameworks (Databricks, Snowflake, etc.).
* Improve the enterprise readiness of the platform, participate in architecture discussions, and
provide guidance to junior developers.
Your qualifications
* Degree in Computer Science, Computer Engineering, Mathematics, Statistics, Electrical Engineering, etc
* 3+ years of experience writing production-ready code in Python.
* 3+ years of experience writing production-ready code in Typescript.
* 3+ years of experience writing production-ready code in React and a React framework like NextJS
* 3+ years of experience with AWS or other cloud computing frameworks.
* 3+ years of experience with Git (or an alternative version control tool).
* 3+ years of experience with Docker and/or Kubernetes.
* 2+ years of experience with frontend state management solutions like Redux, Jotai, and React
Query
* A strong sense of ownership and accountability.
* Strong written and verbal communication skills in English.
Pluses
* Experience developing machine learning models and other data science techniques (and/or
working alongside people with this experience).
* Experience with data visualization tools and packages like matplotlib, Plotly, Tableau, Qlik, etc.
* Experience integrating applications with at least one of Spark, Dask, Snowpark, or Kafka.
* Experience with technologies like task schedulers (e.g., Celery, Airflow, Prefect, etc.) and web app development stacks (e.g., Flask/Django).
* Experience with SQL/NoSQL or other database systems (elasticsearch, graph databases, etc.).
You will be required to obtain and maintain an interim and/or final security clearance. Failure to obtain
and maintain the required level of clearance may result in the withdrawal of a job offer or removal
175,000 – 195,000 base + equity + benefits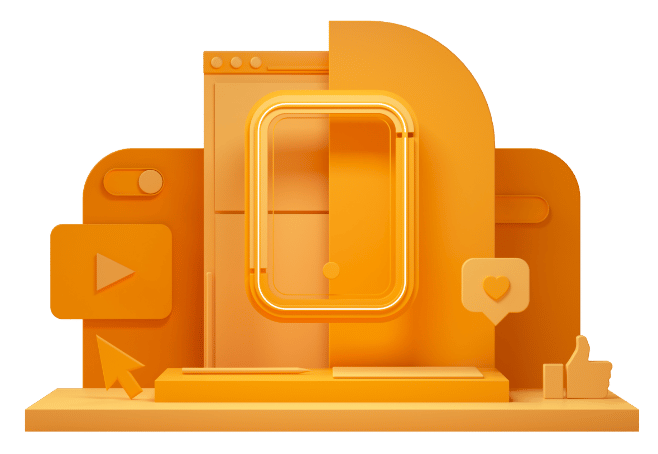 CAN'T FIND THE RIGHT OPPORTUNITY?
If you can't see what you're looking for right now, send us your CV anyway – we're always getting fresh new roles through the door.