CUSTOMER ANALYST
LONDON
£40,000- £50,000
THE COMPANY:
Our client is a leading retailer going through a transformation within their customer analytics teams. You will be working on building out customer data platforms and providing key insight across customer engagement with stores as well as online.
THE ROLE:
As a Lead Customer Analyst, you will be focussing on marketing and customer analytics. Building out the customer data platforms and developing the advanced analytics processes.
Looking at how the business can better engage with customers through the different segments that they have.
Building out advanced analytics customer data platforms for different retail partners across europe.
YOUR SKILLS AND EXPERIENCE:
The successful Customer Analyst will have the following skills and experience:
SQL (must have)
Customer Analytics is a must.
PowerBI
Experience with Predictive modeling, LTV, and Churn is a must.
BENEFITS:
Salary: up to £50,000
Hybrid working
To register interest please send CVs to Oliver via the apply link on this page!

Data Analytics vs. Data Science: Which Should You Pursue? | Harnham Recruitment post
Businesses are recognizing the increasing importance of data experts to help the company grow. As a result, the hiring demand for Data Scientists and Data Management Analysts has grown by 46% since 2019. This projection will only continue to rise in the next few years. So if you're planning to become a data analyst or a data scientist, then here's what you need to know.Data Analytics and Data Science: What's the Difference?Data Analysts and Data Scientists are both proficient in statistics and experienced in using database management systems. However, the key differences between these two professions revolve around their purpose for using the data.The Role of a Data AnalystThese professionals organize and examine structured data to create solutions that will drive a business' growth. They are tasked with studying sets of data using various tools, such as Excel and SQL, to uncover insights and trends that will serve as an answer to certain queries. For example, they can provide data-driven answers that can explain your marketing campaigns' conversion rates or improve the logistics of your products. Then, they present these findings to concerned individuals and departments so they can formulate strategies that would boost revenue, efficiency, and other improvements.The Role of a Data ScientistData Scientists are required to use their mathematical and programming skills to build statistical models that can provide solutions for a company's potential problems. These professionals handle huge sets of both structured and unstructured data and prepare these for processing and analysis. They have to be very proficient in programming to utilize Predictive Analytics, statistics, and Machine Learning in unearthing meaningful insights from all the collected data. Their multidisciplinary approach towards data helps them draw conclusions that are valuable for specific business needs and goals.Career Paths for Aspiring Data AnalystsBusinesses, governments, and other institutions are on the search for individuals who are qualified in interpreting and communicating data. Data analysts are often offered huge salaries and great work benefits because the demand is so high and yet, the pool of talent is very limited.You can become qualified for a wide array of careers in data analytics through a comprehensive master's degree program that will teach you how to interpret data and present actionable insights. These careers span from digital marketers to quantitative analysts. Graduates can work in governments and insurance companies as financial analysts who are in charge of assessing financial statements and economic trends to boost profit. On the other hand, you can also work as a marketing analyst whose responsibilities involve monitoring sales venues and evaluating consumer data. Their salaries range from $62,000 (Insight Analysts) to as much as $225,000 (highly paid Customer Analysts).Career Paths for Aspiring Data ScientistsData Scientists are experts in statistical analysis and in programming languages, such as Python and R. Thus, the average starting salary for professionals in this field is around $100,000 per year.Data Scientists would need to earn a bachelor's degree and a master's degree in computer science so that they would be adept at using complex software programs that are necessary for the position. If you're more interested in software development, then you can work as a data engineer. These professionals create infrastructures that can gather and store data that analysts and other scientists may need to use. Data modellers, on the other hand, use techniques and databases to design and document data architecture.You can become a great asset to top companies in the US by pursuing a degree and a career in data analytics or data science. In this digital age, you can only expect that the demand for these positions would rise as data becomes increasingly important in driving business growth. Browse our fantastic data science jobs and data analyst jobs today. Written by Jena Burner for harnham.com

Is Product Analytics the new Digital Analytics? | Harnham Recruitment post
Following on from our exploration of what Digital Analytics is, and the exploration specifically of hiring Digital Insights Analysts in the North of England and Midlands, we wanted to take a look at Product Analytics, and how it differs from the standard Digital Analyst role.To help investigate the importance of Product Analytics in the current market, we have interviewed Nicky Tran, a Product Analyst at Virgin Media (Manchester).What Is A Product Analyst?In simple terms, a Product Analyst ''looks at the different products a company has, and then you are identifying which areas of the product can be improved or which areas can be optimised." While Digital Analytics can inform the product lifecycle, the interesting aspect to this role is, that unlike a traditional Web Analyst role, it is more of a hybrid role. Nicky emphasised that it is ''an upcoming sector within the analytics community'', providing an overlap between Digital Analytics, Customer Analytics and Data Science.The key skills and tools for this role are advanced SQL, Google Analytics, and AB testing. So how does this skillset differ from a traditional Web Analyst? Nicky suggests that while the core requirements are that of a Web Analyst, with a web role you would essentially just be using Google Analytics Data. However, as a Product Analyst, you would be using advanced SQL to access other data bases, and pull data from models, and therefore, "you are combining two sets of data to get a more insightful look".Why Is Product Analytics Important, And Why Are They Now Becoming More Prominent On The Market?Similar to Digital Analytics roles, it is clear that with the impending digital transformation, companies are becoming increasingly data-led, especially with regards to their digital platforms (and products).As a result of the pandemic, the digital space is so much more important than ever before. Therefore, to stay competitive, and to really understand the products from the consumer perspective, companies have to provide the most personalised customer experiences to acquire and retain their consumers. As Nicky mentions, 'It is definitely worth making an 'inventory' to see how to promote what you have – it is about personalising the customer journey'.What are employers looking for in a Product Analytics candidate?Product Analytics are great due to their hybridity. In the current market, where there are numerous jobs, and few candidates, a Product Analyst (technically strong in three areas) is a highly sought-after rarity.Businesses are becoming increasingly invested in Product Analytics and having a Product team that works alongside the Digital team can be beneficial; especially when companies need to stay competitive.What are Candidates looking for? Understanding the differences between a Digital Analyst, and a Product Analyst is key to understanding what a candidate is looking for. Nicky suggested that this Product Analyst role enabled her to be the 'bridge' between areas.So how does the future of a Product Analyst differ to that of the route of a Digital Analyst? For Nicky, this is one of the most important factors to being a Digital Analyst, as she has the option to go down the Data Science route in the future should she wish. The more technical skills she has as a Product Analyst means she is building up experience across different areas of Data & Analytics, giving her a slightly different career path, should she want to go down a more technical route.Why Choose A Product Analyst Role?"If you come from a technical background – maths, physics, computer science – and are interested in how the numbers are crunching, it is worth going into Product Analytics, as it needs a logical mathematics brain, to be able to convert it into a way which is useful to stakeholders."From speaking to Nicky, it is clear that Product Analytics is an up-and-coming role that people don't know enough about it.  Therefore, if you are curious about Product Analytics, or any of the different roles the market has to offer at the moment, as an employer looking for help hiring, or a candidate actively or passively looking for work, Harnham can help. Take a look at our latest Product Analytics jobs, or get in touch for more information on how we can support your hiring needs. 

Using Data & Analytics to Create the Next Generation of Customer Loyalty Programs | Harnham US Recruitment post
Coupons. Codes. Vouchers. Points. Miles. The list of customer loyalty programs and what they provide is ever-evolving. Or if it isn't, it should be. While travel and retail are the most well-known industries to offer these programs, other businesses such as healthcare and insurance are coming into the mix as well. Because while everyone knows the adage 'Know Your Customer', today, it means more than just their name and what they like to buy. It also means customer service, quality, and a reason to return.Though there are a host of technological advances to help businesses track their customers' buying journey, behavioral habits, and collect their Data, there is one old-school advertisement to consider. Word-of-Mouth. Consider what and how we review products and services. It's the digital version of word-of-mouth (read: reviews), Data can transform your customer loyalty programs, if you have the right strategy in place.The Next Generation of Loyalty ProgramsIf you're just entering the market and want to design your first loyalty program, here are two questions you'll want to ask yourself before you begin:Why do you want to design a customer loyalty program? If you just want to do what everyone else is doing, it won't work. If you can't clearly explain why you want to launch, then you're not yet ready. Once you can identify the business purpose or objective, then you can think about next steps.How do you define success? What will you use to measure your objectives? Here's where Advanced Analytics really come into play as you determine which customers you want to target, decide what you want them to do, and ensure your program is flexible enough to grow as your business grows as well as consistent with your messaging across brand channels.Whether emerging or evolving, your business may want to design or relaunch customer loyalty programs. If you're relaunching because your loyalty program isn't driving business. Ask yourself why. Options abound in today's marketplace and the noise of places to buy products is only getting bigger. How you stand out from the rest will be a major driver in the years to come.What Customers WantIn establishing and developing new loyalty programs, it's essential to begin with the end in mind, and the most important question to drive engagement is this: What do your customers want? Consider these statistics when planning your program, hiring your staff, and developing quality products and services to ensure your customers return again and again. After all, it's much easier to retain a customer than to acquire a new one.So, while you may know your customer at the surface level and perhaps even a bit deeper through their behaviors and buying habits, Predictive Analytics can also help improve your loyalty program offerings. How? By helping you refine your program to better understand your customers.Want to know what drives your high-value customers? Use Predictive Analytics to determine what you want them to do by understanding your analytics of their buying behaviors and customer journey. You don't want to give away too much, but you also want to provide value in your offerings and your customer service.Customer loyalty programs are as much about service and product as they are about word-of-mouth and retention. When someone recommends your product on one of their social media channels, they are acting as ambassador for your brand. These are your most loyal customers and what your program will look like in 2022 and in the years to come.If you're interested in Digital Analytics, Advanced Analytics, or Data Science just to name a few, Harnham may have a role for you. Check out our latest Advanced Analytics jobs or contact one of our expert consultants to learn more.  For our West Coast Team, contact us at (415) 614 – 4999 or send an email to sanfraninfo@harnham.com. For our Arizona Team, contact us at (602) 562 7011 or send an email to phoenixinfo@harnham.com.  For our Mid-West and East Coast teams contact us at (212) 796-6070 or send an email to newyorkinfo@harnham.com.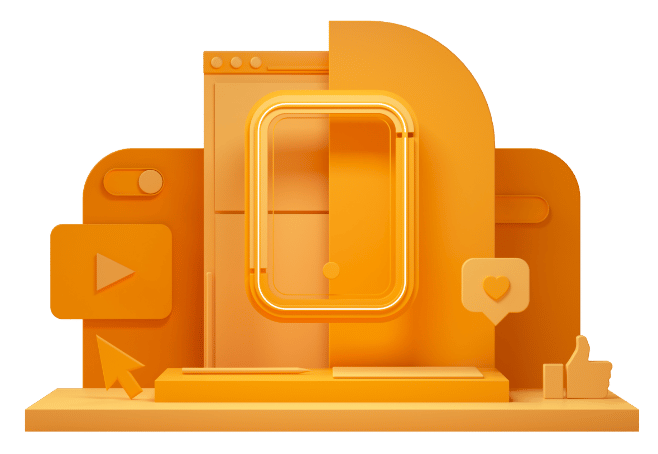 CAN'T FIND THE RIGHT OPPORTUNITY?
If you can't see what you're looking for right now, send us your CV anyway – we're always getting fresh new roles through the door.