Amsterdam, North Holland / €60000 - €65000
CRO Specialist
**Amsterdam, NL**
**UP TO €65,000**
**Hybrid**
THE COMPANY:
This company is a leader in the footwear industry, known for its commitment to quality and comfort. Their shoes are designed with the latest technology and materials, ensuring that each pair provides exceptional support and durability. They have a wide range of styles, from classic to modern, and offer options for every occasion. With a focus on sustainability, they strive to minimise their environmental impact and make responsible choices in their manufacturing process. Their passion for creating the perfect shoe is evident in every detail, making them a trusted choice for discerning customers around the world.
THE ROLE:
The company is seeking a highly motivated and experienced Conversion Rate Optimisation (CRO) Specialist to join its dynamic customer experience team. As a CRO Specialist, you will be responsible for developing, implementing, and optimising strategies to increase website conversions and improve overall user experience.
Responsibilities:
Conduct a thorough analysis of website traffic and user behaviour to identify areas of opportunity for optimisation
Develop and implement A/B and multivariate testing plans to improve website performance
Collaborate with other marketing team members to ensure consistent messaging and branding across all channels
Utilize data-driven insights to make informed decisions about website optimisation and user experience
Stay up-to-date with industry trends and best practices to ensure continuous improvement
THE REQUIREMENTS:
Bachelor's degree in Marketing, Business, or related field
3+ years of experience in CRO, UX design, or related field
Experience with A/B and multivariate testing tools such as Google Optimize, Optimizely, or VWO
Strong analytical skills with experience using data to drive decision-making
Excellent communication and collaboration skills
Passion for continuous learning and improvement
WANT TO APPLY?
If you are interested in the CRO Specialist, please submit your application in the form of your CV. Feel free to contact Moira Maguire at Harnham for further information on this role, or other roles within the BI and Marketing Insights sector!

How Programmatic Is Revolutionising Advertising | Harnham Recruitment post
With consumerism on the rise, and a drastic shift away from traditional avenues of advertising, the use of Digital Marketing and the demand for business to become more technically 'savvy' is continuously increasing. The extent of different digital media channels in the advertising space, as well as the recent evolution of approaches such as Programmatic Advertising, has caused confusion as to which approach is the best for businesses to adopt and for well versed Digital Marketers to reflect on what their next career step should be. Irrespective, Programmatic is such a buzzword within the market at present and is widely predicted to become the future of display advertising. Despite this, many have a lack of understanding as to what it actually is. Whether you are looking for a career change or to embed Programmatic into your marketing strategy, here are some considerations:
Defining Programmatic Programmatic advertising is the automated process of bidding for advertising inventory to allow for the opportunity to display a relevant advert to the desired consumer in real time. At a basic level, parties from the 'supply' side of programmatic will sell an impression referred to as 'audience 'inventory' through a Supply Side Platform. Facilitated by the ad exchange, such inventory is shared with advertisers who have submitted their desired audience preference through a Demand Side Platform.Within this online, automated marketplace, all advertisers will bid within the auction and the highest 'bidder' will then win each impression. The advertiser, typically a media agency or in house team of specialists, will begin to target users through Programmatic Ads that can be online or Out Of Home (OOH).
Redefining your advertising strategy With pre-existing modes of marketing such as, newspapers, radio, TV and, more recently, social media and paid search; it is worth considering the additional ways in which Programmatic advertising can benefit your business.Rather than utilising Data-driven 'trial and testing' methods to assess what will attract audiences to your site, Programmatic advertising uses a personalised approach by only targeting users who have expressed an interest in specific products or services. The automated process of identifying target users enables this to be a lot less manual than traditional modes of advertising. As a result, this will save your business time and unnecessary resources dedicated to Predictive Analysis, which will particularly benefit smaller businesses who may have a limited marketing budget. Programmatic advertising is also not just limited to online. The development of OOH has revolutionised the power, audience reach and impact of this long-standing method of advertising, allowing it to "bring data into the physical world" on a mass scale. As well as delivering a single ad to the right user at the best time, Programmatic advertising can enable your business to target hundreds of relevant consumers based on their online activity and location. This form of audience targeting is still incredibly new to the marketplace and is continuing to expand. By 2021, it is anticipated that Programmatic will further bridge the gap between digital and offline media by programmatically purchasing tv adverts; representing approximately one third of global ad revenue.
The future of advertising careersIf you are looking for a long-term career within advertising, Programmatic is a great route to gain exposure within, given that it already dominates the industry, and looks set to continue to. Due to such high demand and the lack of quality candidates within the market, Programmatic specialists are incredibly desired and retained by employers. As such, businesses are consistently searching for more talent within their team. Once onboard, they often invest heavily in training, personal development and internal progression. There is often a misconception that Programmatic is not scientific, however, specialists often sit in Data teams and utilise Analytics software or Data Visualisation tools daily; extracting and manipulating Data. Server-side scripting is also a huge part of the role; if an ad is not displaying on a site suitably, the Programmatic team will be required to dive into the JavaScript or HTML code to troubleshoot the issue. So, if you are looking for a Data-led vertical of advertising, Programmatic is a great career path. However, the supply and demand side are kept very separate due to the difference in tools utilised. Transitioning between the two can be incredibly problematic, especially further into your career so, if you are looking into a specific route, make sure you are making an informed decision. If Programmatic sales, inventory analysis and yield optimisation are appealing, the publisher side could be a great route. Alternatively, if setting up and monitoring campaigns or segmenting audience Data is of interest, I would advise starting agency side.Whether you're looking to venture into a new aspect of digital media or require specialist talent within your team, we can help.Take a look at our latest opportunities or get in touch with myself at francescaharris@harnham.com to find out more.

How Big Data and Risk Analytics Can Help Fight Climate Change | Harnham US Recruitment post
Data is all around us. We use it to calculate our calories and our steps to ensure a healthy body. We use it track our packages and ensure delivery to the right location. We look to it to check the weather for exercise, driving conditions, and in extreme cases, safety preparedness. But, could we use it to fight climate change? Could we use it to reign in swiftly rising temperature changes which could affect our food and ecosystems? Greener Choices for Greener ProductsPeople have more choice than ever before. They also have information at their fingertips and can see at a glance the benefits or the drawbacks of purchases. From how their food is grown to how far their food is delivered to the practices of companies from oil and gas producers to the wearables on their wrist.Climate change and Big Data have been linked, but mostly to determine greenhouse gases and effects of pollutants. But with the rise of consumer advocacy groups, farm-to-table traditions, micro-and macro-farming, and a desire to know more about what we're putting into our bodies, consumers are dictating greener options from the markets.The Business of Climate Risk AnalyticsAs consumers take note of climate change, companies are merging knowledge of climate change risk into their financial decision making. How will climate change their business practices? How will it be scaled based on how climate science rules inform financial risk assessments not yet developed?The markets need just as much information as consumers when it comes to climate risk. These assessments are intended to businesses determine consequences, responses, and likelihood of the impacts of their actions. Enter climate risk analytics.Climate Risk Analytics uses risk assessment and risk management based on natural disasters and their impact. However, the climate is not in a static state. It's ever-changing and those changes are often in the extremes with little information related to averages. This complicates risk assessments as do the differences in regional projections.How AI Can HelpBig data combined with climate risk analytics is getting an additional boost from artificial intelligence. AI techniques are being used for a variety of situations such as disease tracking, crop optimization, and monitoring everything from our heartbeat to endangered species.Solutions from advances in Deep Learning and Machine Learning could solve global environmental crises while assuaging financial risk with predictive modelling. Yet barriers to effective solutions from AI include cost and regulatory approval. But if these items weren't an issue? We could determine such vital information as water availability and ecosystem wellbeing.Water and ecosystems aside, AI can help: Track and monitor endangered speciesImprove energy efficienciesOptimize wildlife conservation Fight poaching of endangered speciesTrack mosquito populations to prevent diseaseWarn populations of upcoming storms• Inform agriculture, health, and climate studiesDetermine water, forest, and urbanization changesSome vineyards in California use AI to determine if vines receive enough or too much water.AI's ability to process large amounts of information quickly are a boon to the ever-changing climate, its risk assessments for businesses, and its benefits to consumers and investors who want to know what businesses are doing to keep everyone safe.In Honor of Earth DayThis week we celebrate Earth Day. It's a day to remember and honor the earth who gives us our air, our food, our animals, plants, fish, and so much more. From Greta Thunberg's School Strike for Climate to Naomi Klein's book, The (Burning) Case for a Green New Deal, climate is front and center of our thoughts and our survival.Here at Harnham, we are specialists in risk analytics recruitment and have a range of vacancies on offer for skilled professionals. Want to be part of the movement working with Climate Risk Analytics or the effect of Artificial Intelligence in our environment? Harnham may have a role for you. From Big Data & Analytics to the Life Sciences, there's something for everyone interested in the Data industry.Check out our current vacancies or contact one of our expert consultants to learn more.  For our West Coast Team, contact us at (415) 614 – 4999 or send an email to sanfraninfo@harnham.com.  For our Mid-West and East Coast teams contact us at (212) 796-6070 or send an email to newyorkinfo@harnham.com.  

The Fastest Growing Sectors for Contract Work
The Fastest Growing Sectors for Contract Work
Despite economic uncertainty across the globe, several sectors are continuing to experience growth, which has led to a steady flow of employment opportunities for Data & Analytics professionals. This is particularly for contract roles that require niche expertise and skills to complete specific, short-term projects.
Which sectors have been experiencing an upward trajectory? Here's a look at five industries across the globe that are seeing sustained growth and consequent demand for specialist contract talent:
Artificial intelligence (AI): AI is a key growth sector that is powering demand for contract work for Data & Analytics professionals. ChatGPT, GPT-4, and Chatbots are written about in the media on a daily basis, and behind the scenes, our specialist recruitment consultants are busy sourcing Machine Learning (ML) engineers who can work in various programming languages and data models for our clients.
Information Technology: with remote and hybrid working setups firmly in place, businesses are more reliant than ever on Information Technology and the specialists behind it. Tech roles are in growing demand at software and hardware companies, as well as internet and related service providers and app development.
Cyber Security: barely a day goes by without news of a cyber security breach at organisations of all sizes. This is fuelling a growing demand for Cyber Security professionals to support businesses as they try to defend themselves against the evolving threat of ever more sophisticated scams and hackers.
Telehealth Services: the Telehealth sector distributes health-related services and information using digital information and equipment, such as remote patient/doctor contact, and long-distance monitoring, advice, and intervention.
Green Manufacturing: as international governments work to reduce their nation's impact on the environment, including the UK's net zero strategy and energy revolution, the Green Manufacturing and Energy sectors in are experiencing sustained growth. Ongoing investment is on the cards, leading to many thousands of jobs over the coming years to fuel progress.
In reality, there are many more growing sectors with Data & Analytics gaps to fill. The final Tech Nation report, published in March, shares that after an 'explosive' decade, the UK's tech ecosystem is valued at more than $1 trillion and expected to hit $2.6 trillion in the next decade, or higher if the conditions are right.
For this to be possible the report states that, among other factors: "capital and talent must continue to be efficiently recycled through the ecosystem to create additional value".
The demand for Data & Analytics professionals for permanent and contract-based roles, across global markets is showing no signs of slowing down. The only stumbling block is finding the sector and project that ticks all the boxes. Harnham's consultants are highly experienced at matching the right people with the right businesses and helping to place talent at all levels on a part-time and full-time basis, depending on the needs of the organisation.
Interested in hiring a data contractor for an upcoming project or expanding your team with a permanent data professional? Our expert team knows the market inside out, and how to reach the best talent out there, get in touch today.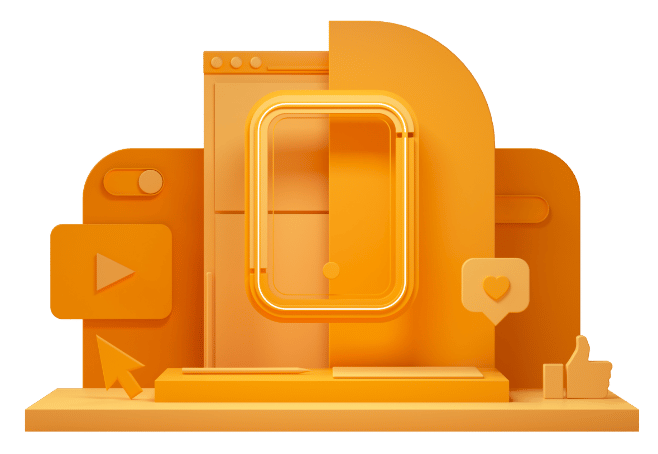 CAN'T FIND THE RIGHT OPPORTUNITY?
If you can't see what you're looking for right now, send us your CV anyway – we're always getting fresh new roles through the door.