England / £55000 - £65000
CRO Lead
Fully Remote in The UK
£55,000-£65,000
THE COMPANY
Unique chance to join an established CX agency to further develop their highly-respected optimisation & personalisation service offering. You will work with some huge names across a host of industries, and be responsible for championing CRO best practice across your expanding network.
THE ROLE
As the CRO Lead, you will manage a large team of practitioners working across a host of optimisation and personalisation projects, integrating both quantitative & qualitative sources into your testing methodology. You will act as a key point of contact for multiple stakeholders within the business and with your clients alike, and will be comfortable leading, managing and driving your teams to success.
YOUR SKILLS AND EXPERIENCE
Subject-matter-expertise in all things CRO
Strong client-facing credentials from agency-side / consultancy positions
THE BENEFITS
Up to £65,000 (dependent on experience)
HOW TO APPLY
Please register your interest by sending your CV to Adam Osborne at Harnham via the Apply link on this page
KEY TERMS
IBM, Coremetrics, Google Analytics, GA, Omniture, SiteCatalyst, Adobe Analytics, DTM, Dynamic Tag Manager, Ensighten, Tealium, Analyst, Web, Digital, Online, Website, Financial Services, Finance, A/B, Test, Split, Multivariate, MVT, Tracking, Code, Tagging, Tags, Insight, Client, Agency, Management, Strategy, CRO, Conversion, Optimisation, Optimizely, Test and Target, Adobe Target, Maxymiser, VWO, Visual Website Optimiser

What does it take to be a Chief Data Officer? | Harnham Recruitment post
By Noam ZeigersonNoam Zeigerson is a Data & Analytics Executive and entrepreneur with over 16 years' experience delivering Data solutions.What does the role of the CDO entail and how can we succeed?Researchers at Gartner estimate that 90 per cent of enterprises will have a 'Chief Data Officer' (CDO) in place by the end of 2019. It also predicts that by then only half of CDOs will have been successful. So, what does the role of the CDO entail and how can we succeed?The rise in the use of data in the enterprise to inform business decisions has led to a recent phenomenon – the Chief Data Officer. Organisations will have a CDO in place to handle the many opportunities and responsibilities that arise from industrial-scale collection and harnessing of data.Unfortunately, it is rare to be successful, due to a number of challenges. As a new role, the CDO need to be in a position to increase business efficiencies and improve risk management, especially since the General Data Protection Regulation (GDPR) came into effect in May 2018.This puts the CDO in a position where business expectations will be high, and we have to make tough and potentially unpopular decisions, because the CDO's role sits at the crossroads of IT and business. We typically responsible for defining the data and analytics strategy at our organisation. The CDO becomes instrumental in breaking down siloed departments and data repositories, which makes information easier to find and also have ramifications for the IT team.As Gartner notes, many CDOs have faced resistance, but the successful ones are working closely with their Chief Information Officer (CIO) to lead change. To be a key part of any organisation's digital transformation, the CDO need a wide range of skills.
The skills required of a Chief Data OfficerThe role of the CDO is multifaceted. For this reason, CDOs need to be able to combine skills from the areas of data, IT, and business to be successful.Data skills: A background in data science is crucial. A passion for statistics and a clear understanding of how to interpret data to glean insights is core to the role of the CDO. The CDO then needs to be able to communicate what those insights mean in a business context and make information easily available to all.A knowledge of data security is also critical. In the UK, the Information Commissioner's Office (ICO), whose job it is to enforce GDPR in the country, recommends the creation of a Data Protection Officer (DPO) at each organisation. This should fall within the remit of the CDO.The value of sharing data at a senior level is recognized by UK organisations, by and large. Further down the authority chain the picture is different, with about three-quarters of executive teams and nearly half of front-line employees actually need to have access to detailed data and analytics.The CDO needs to ensure that those who need data to further inform decision making can do so and are sufficiently trained to gain business insights from that data.IT skills: Understanding how information flows is an advantage as the CDO is well placed to recommend and implement technology to democratise and operationalise data, as well as improve security. The CDO will need to manage expectations across the enterprise, so appreciating what technology can deliver is the key.Artificial Intelligence (AI) and machine learning are going to feature heavily of UK data projects, so many CDOs need to get to grips fast with this technology.Business skills: Strategic business logic is essential to success as a CDO. If the expectation of the CDO is to influence strategy based on data, then consulting experience will be valuable. Project management skills is at the forefront of the CDO's day-to-day role. Being able to bring siloed groups together and get them striving for the same common goal is a vital skill for any CDO.It's clear that data analytics is only going to be deployed more heavily throughout the enterprise, so the CDO's role is only going to become more influential and pivotal within organisations as different business units seek to gain insights to improve the business further.
Making a success of the CDO roleEvery organisation will have different objectives and expectations of their CDO. Gartner estimates that four in every five (80 per cent) CDOs will have revenue responsibilities, meaning we will be expected to drive new value, generate opportunities, and also deliver cost savings. No pressure! Given those expectations, it's no wonder that Gartner expects only half of CDOs to succeed.The core responsibilities of the CDO includes data governance and quality, and regulatory compliance. The CDO must also address the way that technology is deployed to address these issues.The CDO needs leadership and team building skills, as we are the chief change agent in the organisation for creating a data-driven culture. This means first-class communications skills will be valuable.The Chief Data Officer is going to be essential in delivering digital transformation. Organisations who create a CDO role must support that individual and make sure that they are integrated across departments, not isolated in a silo. The C-suite must lead from the front on this and, as we saw earlier, the support of the CIO will be critical.
Harnham are the global leaders in Data & Analytics recruitment. Take a look at our data and technology jobs or get in touch with one of our expert consultants to learn more. 

Data & Analytics Recruitment Trends 2022 | Harnham Recruitment post
As we look ahead to 2022 and to engineering a better, more robust and sustainable future, IT leaders and CIOs are predicting an accelerated continuation of many of the issues that have faced business in 2021, but in a way that will see business thriving, not just surviving. Tech talent shortages notwithstanding, 2022 looks set to be an exciting year for tech-invested businesses. From increased reliance on AI to carry out repetitive tasks, giving employees the time to get on with thinking and innovating, to increased democratisation of data pointing to a no-code revolution, both the capability of data to improve our lives and the need to adopt different skillsets within the industry. Ahead of our Tech Trends round up in 2022, a look at those things that will have a bearing on Data & Analytics recruitment as we approach the new year.1. Solutions to the ongoing talent shortage With the Great Contemplation threatening to further impact the already taut recruitment market (there are currently in excess of 18,000 roles being advertised on LinkedIn alone), traditional firms look set to increase salaries to attract talent, while future-fit organisations will use cloud-first and platform-based architectures to adopt low-code solutions to alleviate the need for the most advanced technical skills, according to Forrester.2. Hybrid workingAs evidenced in our Data & Analytics Salary Guide 2021, where we see the number of women in data and analytics dropping by 2 per cent compared to the previous year, women and middle managers are set to lead the Great Resignation in 2022, with work-life balance remaining a key influencer. The future of work is likely to remain agile and those businesses that adopt a hybrid working culture will maintain a competitive advantage in tech recruitment. McKinsey estimates that more than 20 per cent of the global workforce – mainly those in high‑skilled roles in verticals such as finance, insurance, and IT – could work remotely most of the time without any impact on productivity.3. Evolving roles As reported by colleagues in The Nordics, Germany and France, 2021 has seen the evolution of a new role in data & analytics. With the growth in digital retail and e-commerce, brands are leaning on their marketing teams to find innovative ways to grow market share. So, the demand for candidates that speak the language of both data science and marketing & insights will continue to grow. At a higher level, CIOs furnished with wider business skills will be well placed to lead product teams and wider data initiatives pointing to business success.4. CIOs take a place at the table According to Techrepublic, the role and skills of the CIO will evolve in 2022 with many highly effective tech leaders moving into CEO roles. As CIOs need to establish credibility to lead large-scale change management, they will be given a seat at the table and heavily influence the boardroom agenda. If you are looking to change your future, and are considering a move in Data & Analytics, Software Engineering or Marketing & Insights in 2022, get in touch. In the meantime, we wish our clients, candidates and readers a safe and restful holiday season and a healthy New Year.

A New Harnham Group Company Is Borne | Harnham Recruitment post
I'm thrilled to announce the newest member of Harnham Group: Rockborne.  It's been 15 years since we first started Harnham and over that time we've seen the Data & Analytics industry go from strength to strength and become one of the world's most sought-after specialisms.  While innovation and progress have allowed the industry to flourish, it's been clear for a while now that the biggest threat to its continued success is a shortage of talent and, in particular, technical talent that can thrive in a business environment.  As highlighted in our recently published Data & Analytics Salary Guide, half of all data leaders believe that the junior members of their teams don't have the ability to articulate their work to non-technical stakeholders. Furthermore, they also believe that there is a significant need for those coming into the industry to learn how to better articulate their work and findings, improve their communication skills and to develop a better understanding of the nature the businesses that they work in.  To help counter this, we have created Rockborne, a new business designed specifically to train and place the next generation of Data & Analytics professionals into our clients' businesses.  Rockborne will take on regular cohorts of diverse, highly-skilled and exceptionally promising STEM graduates and put them through an intensive 16-week training program designed to ensure that they not only have the most up to date technical knowledge, but also the business acumen and softer skills required to thrive in their careers.  They will then be placed as Consultants in leading data teams across the country for two years, at which point their current employer will have the choice to keep them on permanently at no additional cost. The consultants will also have the opportunity to undertake three weeks of training, prior to their placement, tailored to the business they are entering so that they are fully prepared to hit the ground running and add value.  To lead this new venture for the Harnham Group, we have put together an industry-leading team with Neil Berry as CEO. Neil brings a long career of experience in the  Data & Analytics market, working across multiple sectors and industries delivering transformational change. His experience at several of the world's foremost Data & Analytics consultancies, including most recently as a partner at both KPMG and IBM, makes him the ideal person to lead Rockborne's senior management team.  He'll be working alongside former dunnhumby, Experian, Accenture and IBM'er Gareth Mitchell-Jones who joins us as Chief Revenue Officer; Waseem Ali, formerly of Virgin Care, General Assembly, Cloudstream Partners and Lloyd's of London, as Chief Data Officer;  and former Barclays, JP Morgan and Jane Street campus lead Amy Foster, who will serve as Rockborne's Chief Talent Officer. We believe that this team enables us to really address the issues within the industry, and allow the Graduate Consultants they produce to be set for success.  As the next part of our journey, Rockborne is set to continue the mission already pursued by our other Harnham Group companies; to help the world of Data & Analytics innovate and flourish, to provide opportunities for those who work in the industry to thrive, and to create a more diverse and inclusive workforce.  You can learn more about Rockborne here or by contacting one of the team at neilberry@rockborne.com, garethmj@rockborne.com, waseemali@rockborne.com, or amyfoster@rockborne.com.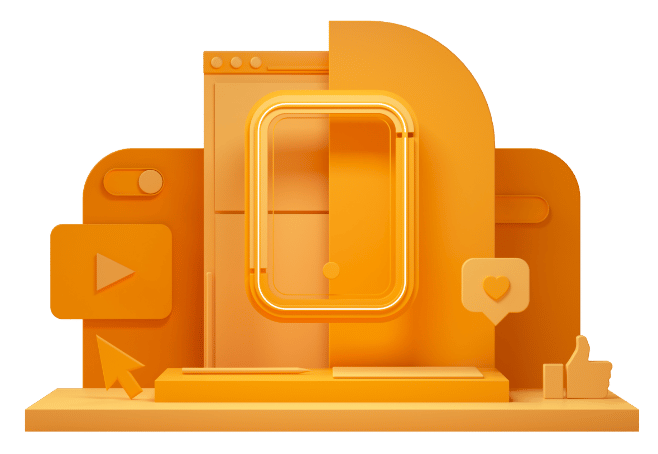 CAN'T FIND THE RIGHT OPPORTUNITY?
If you can't see what you're looking for right now, send us your CV anyway – we're always getting fresh new roles through the door.