Manchester, Greater Manchester / £30000 - £35000
Manchester, Greater Manchester
CRO Executive
Up to £35,000
Manchester (Remote/Hybrid)
We are working with a leading digital experience optimisation agency on an Optimisation Executive to join their growing team.
The Company
As an award-winning digital experience optimisation agency, they have been working closely with leading clients across a variety of different industries including finance, publishing, charity and software helping their clients across Customer Experience. As specialists within the space, they offer a leading service to global clients.
The Team
This role reports into the Senior Optimisation Manager where you will be collaborating with Researchers, Designers, Developers and Project Managers across the business ensuring that clients are receiving full customer experience services.
The Role
As a CRO Executive, your responsibilities will include:
Identifying and analysing CRO opportunities from the clients' websites.
Creating, building and analysis of CRO strategies and hypotheses.
Reporting on results to help derive testing strategies moving forward.
Work closely with clients and consult them on their CRO strategy.
Skills and Experience
As a CRO Executive, you will have prior experience:
Running A/B Tests and Experiments using different tools such as Google Optimize, VWO, Optimizely or Adobe Target.
Experience working in Web Analytics, using either Adobe Analytics or Google Analytics.
Previous experience managing clients and working in an agency environment is highly beneficial.
Offer
Up to £35,000
Remote and hybrid working options available.
Clear development and progression plans.
Flexible working.

Using Data to Optimise Supply Chains
Using data to optimise supply chains
The ripple effects of Brexit and pandemic restrictions continue to affect industries that are heavily reliant on supply chains.
Many manufacturers are still struggling to make up lost ground. For example, the Baltic Airfreight Index (BAI), which tracks prices for transporting cargo by air, is still down approximately 40 per cent from its peak, as its supply chain continues to heal. In this environment, ensuring that supply chains are running as optimally as possible, and are flexible enough to cope with evolving developments, has become paramount.
Data has long been the bedrock onto which these industries build their processes. Without an accurate, comprehensive view of the entire manufacturing operation such as product quantities, timescales, and other logistical detail, it's impossible for executives to make effective decisions. In a 2022 Industry Pulse survey, manufacturing and distribution executives highlighted the criticality of real-time intelligence in managing their supply chains under volatile business conditions.
Various new technology powered by data allows businesses to continuously review their processes, and adjust to the ever-changing landscape. This, in turn, will have a wealth of positive implications such as diminished costs, reduced waste, and improved profit margins.
The amount of manufacturing supply chain data available today is staggering. While most manufacturers have now begun harnessing their data, many are still struggling to capture significant value from it. A 2021 study revealed that just 39 per cent of manufacturing executives had successfully scaled data-driven use cases beyond the production process of a single product.
So, how can organisations harness their data to improve their supply chains?
 Data can help increase transparency
One of the main challenges faced by supply chains is a lack of transparency. Supply chains often span across multiple manufacturing and logistics operators with several tiers of suppliers, and because of this, data is typically collected and stored in separate silos.
As a result, it's difficult for supply chain managers to get a clear and holistic view of crucial KPIs, such as service levels and costs. This means information about the real-time performance of end-to-end supply chains is often unknown. Or, if it is known, it's reported infrequently, which can impact business performance. For instance, the malfunction of remote equipment could remain undetected resulting in exploding supply chain costs and lead times.
Transparency can be increased by ensuring that more information is accessible and therefore usable. New technologies like the Industrial Internet of Things (IIoT), for example, can collect remote 'process data', which might include warehouse temperatures or transportation waiting times, via sensors and then forward this to the cloud in real-time to inform decision-making.
And with the cost of IIoT devices and sensors plummeting, and 5G connectivity expanding worldwide, manufacturers of all sizes have the chance to cash in on capabilities like tracking shipping containers on their journey. Thereby enabling them to set realistic customer expectations, schedule production activities dependent on the incoming shipments, and swap to alternate suppliers to overcome delays.
Data assists in strategic planning
The implementation of supply chain analytics, allows vital conclusions to be drawn from this real-time and supply chain data, allowing businesses to effectively plan ahead. This can be roughly categorised into four buckets:
Descriptive analytics uses historical manufacturing data gathered from suppliers, and customers data, to identify important trends or patterns.
Predictive analytics models out a range of 'what-if' scenarios by analysing a variety of macro-level data including consumer demand, weather events, and staff shortages to accurately predict how these may impact a manufacturer's supply chain or production capabilities. All of which will ultimately inform the creation of a robust contingency plan.
Prescriptive analytics uses the results of predictive and descriptive analytics to suggest potential actions that a manufacturer could take to achieve predefined goals. For example, identifying weak links in the supply chain.
Augmented analytics harnesses Artificial Intelligence (AI) and Machine Learning (ML) techniques to analyse huge, complex data sets from multiple sources to make highly accurate predictions. One new application of augmented analytics is the improvement of worker safety by using wearable sensors that collect data on worker health, stamina, and exposure to occupational hazards and alert managers when interventions are needed.
So, what can analytical techniques support a business with?
Demand planning and forecasting/resilience
Predictive analytics supplements historical data with data on current market trends and industry competition allowing for improved demand planning and forecasting. In a nutshell, this means that manufacturers can better align production with customer demand, improving efficiency and reducing waste, as warehouses will only stock what is needed.
Agility
The agility of a business's operations relies on the amount of information it has and how accessible it is. Take data from manufacturing systems – it can inform decisions to accelerate production, adjust output parameters, or enable proactive equipment maintenance, as and when required. Similarly for managing vendors, 'Dynamics 365 Supply Chain Management' can connect to supplier catalogues and enable near real-time visibility of supplier processes. This helps businesses to understand and control costs through priority-based supply planning, make AI-supported inventory decisions, and automate warehouse operations.
Proactive risk management
Complex supply chains pose a significant risk for manufacturers, just one key supplier being out of action due to adverse weather can easily cripple production, resulting in costly delays. To overcome this, manufacturers and suppliers can opt to share data, allowing manufacturers to analyse supplier data to gain deeper insight into quality, on-time performance, and pricing. This knowledge gives manufacturers greater insight into each link of their supply chain, allowing them to renegotiate pricing, address quality concerns, or switch to a more reliable supply partner.
Whether you are looking for your next opportunity in the data industry, or need to build out a data team to optimise your supply chain? Get in touch with one of our team today who will be able to help.

What does it take to be a Chief Data Officer? | Harnham Recruitment post
By Noam ZeigersonNoam Zeigerson is a Data & Analytics Executive and entrepreneur with over 16 years' experience delivering Data solutions.What does the role of the CDO entail and how can we succeed?Researchers at Gartner estimate that 90 per cent of enterprises will have a 'Chief Data Officer' (CDO) in place by the end of 2019. It also predicts that by then only half of CDOs will have been successful. So, what does the role of the CDO entail and how can we succeed?The rise in the use of data in the enterprise to inform business decisions has led to a recent phenomenon – the Chief Data Officer. Organisations will have a CDO in place to handle the many opportunities and responsibilities that arise from industrial-scale collection and harnessing of data.Unfortunately, it is rare to be successful, due to a number of challenges. As a new role, the CDO need to be in a position to increase business efficiencies and improve risk management, especially since the General Data Protection Regulation (GDPR) came into effect in May 2018.This puts the CDO in a position where business expectations will be high, and we have to make tough and potentially unpopular decisions, because the CDO's role sits at the crossroads of IT and business. We typically responsible for defining the data and analytics strategy at our organisation. The CDO becomes instrumental in breaking down siloed departments and data repositories, which makes information easier to find and also have ramifications for the IT team.As Gartner notes, many CDOs have faced resistance, but the successful ones are working closely with their Chief Information Officer (CIO) to lead change. To be a key part of any organisation's digital transformation, the CDO need a wide range of skills.
The skills required of a Chief Data OfficerThe role of the CDO is multifaceted. For this reason, CDOs need to be able to combine skills from the areas of data, IT, and business to be successful.Data skills: A background in data science is crucial. A passion for statistics and a clear understanding of how to interpret data to glean insights is core to the role of the CDO. The CDO then needs to be able to communicate what those insights mean in a business context and make information easily available to all.A knowledge of data security is also critical. In the UK, the Information Commissioner's Office (ICO), whose job it is to enforce GDPR in the country, recommends the creation of a Data Protection Officer (DPO) at each organisation. This should fall within the remit of the CDO.The value of sharing data at a senior level is recognized by UK organisations, by and large. Further down the authority chain the picture is different, with about three-quarters of executive teams and nearly half of front-line employees actually need to have access to detailed data and analytics.The CDO needs to ensure that those who need data to further inform decision making can do so and are sufficiently trained to gain business insights from that data.IT skills: Understanding how information flows is an advantage as the CDO is well placed to recommend and implement technology to democratise and operationalise data, as well as improve security. The CDO will need to manage expectations across the enterprise, so appreciating what technology can deliver is the key.Artificial Intelligence (AI) and machine learning are going to feature heavily of UK data projects, so many CDOs need to get to grips fast with this technology.Business skills: Strategic business logic is essential to success as a CDO. If the expectation of the CDO is to influence strategy based on data, then consulting experience will be valuable. Project management skills is at the forefront of the CDO's day-to-day role. Being able to bring siloed groups together and get them striving for the same common goal is a vital skill for any CDO.It's clear that data analytics is only going to be deployed more heavily throughout the enterprise, so the CDO's role is only going to become more influential and pivotal within organisations as different business units seek to gain insights to improve the business further.
Making a success of the CDO roleEvery organisation will have different objectives and expectations of their CDO. Gartner estimates that four in every five (80 per cent) CDOs will have revenue responsibilities, meaning we will be expected to drive new value, generate opportunities, and also deliver cost savings. No pressure! Given those expectations, it's no wonder that Gartner expects only half of CDOs to succeed.The core responsibilities of the CDO includes data governance and quality, and regulatory compliance. The CDO must also address the way that technology is deployed to address these issues.The CDO needs leadership and team building skills, as we are the chief change agent in the organisation for creating a data-driven culture. This means first-class communications skills will be valuable.The Chief Data Officer is going to be essential in delivering digital transformation. Organisations who create a CDO role must support that individual and make sure that they are integrated across departments, not isolated in a silo. The C-suite must lead from the front on this and, as we saw earlier, the support of the CIO will be critical.
Harnham are the global leaders in Data & Analytics recruitment. Take a look at our data and technology jobs or get in touch with one of our expert consultants to learn more.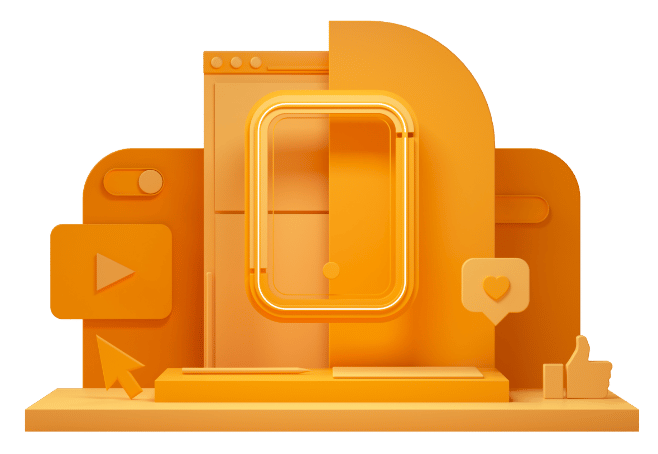 CAN'T FIND THE RIGHT OPPORTUNITY?
If you can't see what you're looking for right now, send us your CV anyway – we're always getting fresh new roles through the door.