CRO Executive – Fully Remote in The UK
England / £30000 - £40000
CRO Executive
Fully Remote in the UK
£30,000-£40,000
THE COMPANY
Great opportunity to join an international digital experience consultancy, specialised in testing & personalisation, as they seek a CRO Executive to join their Digital Experience team, reporting into a newly appointed Senior Optimisation Manager. This is a great opportunity who a junior CRO professional looking for more ownership in their career!
THE ROLE
As the CRO Executive, you'll work closely with the Senior Optimisation Manager to identify issues and provide solutions to customer journeys for a range of clients. Through research and analytics, you'll help develop testing and personalisation strategies and support the delivery of these experiments.
YOUR SKILLS AND EXPERIENCE
CRO / Digital Optimisation experience (A/B and/or Multivariate Testing)
Client-facing experience strongly preferred
THE BENEFITS
£30,000-£40,000 (dependent on experience)
Unlimited annual leave!
Fully remote working in the UK
HOW TO APPLY
Please register your interest by sending your CV to Adam Osborne at Harnham via the Apply link on this page
KEY TERMS
IBM, Coremetrics, Google Analytics, GA, Omniture, SiteCatalyst, Adobe Analytics, DTM, Dynamic Tag Manager, Ensighten, Tealium, Analyst, Web, Digital, Online, Website, Financial Services, Finance, A/B, Test, Split, Multivariate, MVT, Tracking, Code, Tagging, Tags, Insight, Client, Agency, Management, Strategy, CRO, Conversion, Optimisation, Optimizely, Test and Target, Adobe Target, Maxymiser, VWO, Visual Website Optimiser

Post-Pandemic Trends In Remote Work
The pandemic wrought enormous changes to the way people work. Just a few years ago, remote work was a rarity. In 2018, only 7% of employees in the U.S. even had the option of working away from the office. During the pandemic, remote working become normal to millions of people who never imagined they would be away from the office for so long.
Soon, many Americans will have spent two full years working remotely. Such a major change will have permanent effects. Post-pandemic, there will be no return to exactly the way things were before. Many of the trends in remote work will continue to grow even as the world moves toward a post-pandemic reality.
While the shift to remote working due to the pandemic was unplanned, that doesn't mean it was necessarily a negative change. Though some people disliked remote work and wanted to be back at the office, many others loved working from home. Remote working offers a flexibility that was impossible under the old model of work. Simply skipping out on the daily commute is a huge boon to many professionals.
Perhaps more significantly, remote work opens up the possibility of living far away from the office, or even traveling while working. Employees may now be able to move to places with lower cost of living or other major advantages, rather than having to live within a short distance of their workplace. In fact, 46% of remote workers plan to move to a new location within a year.
These advantages mean that many of the trends of remote work are here to stay because so many professionals like the new style of work. Surveys show that 73% of workers want flexible options for remote work to continue. This is a major reason why it is estimated that in five years, fully 27.7% percent of the workforce will be working remotely.
However, the future of remote work does not lie with a simple continuation of the patterns that existed during the pandemic. Even while workers supported the continuation of remote work options, 67% also wanted more in-person time with their teams. This means that a form of hybrid work, in which both remote and in-person options are possible, will play a larger role going forward.
The rise of remote work has also raised certain challenges that must be met. Research shows that remote work causes teams to become more siloed. While team members still communicate with each other at high rates, communication with those outside the teams drops. This change makes networking harder, which in turn can damage innovation and impede career development. In the future, networking and communication in general may require greater conscious effort.
Working remotely can also disrupt work-life balance. When working from home, the natural divide that once existed between work and leisure becomes blurred. This can increase stress and create a sense among employees that they never get a true break from the job. That's why 51% of employees report concerns about work-life balance. Employers must respond by giving workers back control over free time, such as by discouraging calls after normal work hours.
In addition, the post-pandemic evolution of remote work will cause changes in the areas of cybersecurity, as companies navigate risks posed by remote accessing of data, and in assessing the performance of employees who are not in the office. Cloud-based HR technology will be increasingly adopted, and companies will become more likely to use freelancers. Many other areas of the business world will also be affected.
Naturally, there will also be developments caused by remote work anticipated by no one. Just like the pandemic itself, the continued evolution in remote work will undoubtedly have surprising results. This means that both workers and employees must become more adept at responding to what will be an ever-changing professional landscape.
The pandemic irrevocably changed society. The relationship professionals had to work was disrupted, in ways both good and bad. Going forward, both companies and individual professionals will have to learn how to navigate this new and ever-evolving world of remote work, along with the opportunities and challenges it brings.
At NextGen Global Resources, LLC., we recognize how important post-pandemic developments in remote work are to the telecom industry. If you are looking for a telecom job, please check our website for open internal positions.

Using Data to Optimise Supply Chains
Using data to optimise supply chains
The ripple effects of Brexit and pandemic restrictions continue to affect industries that are heavily reliant on supply chains.
Many manufacturers are still struggling to make up lost ground. For example, the Baltic Airfreight Index (BAI), which tracks prices for transporting cargo by air, is still down approximately 40 per cent from its peak, as its supply chain continues to heal. In this environment, ensuring that supply chains are running as optimally as possible, and are flexible enough to cope with evolving developments, has become paramount.
Data has long been the bedrock onto which these industries build their processes. Without an accurate, comprehensive view of the entire manufacturing operation such as product quantities, timescales, and other logistical detail, it's impossible for executives to make effective decisions. In a 2022 Industry Pulse survey, manufacturing and distribution executives highlighted the criticality of real-time intelligence in managing their supply chains under volatile business conditions.
Various new technology powered by data allows businesses to continuously review their processes, and adjust to the ever-changing landscape. This, in turn, will have a wealth of positive implications such as diminished costs, reduced waste, and improved profit margins.
The amount of manufacturing supply chain data available today is staggering. While most manufacturers have now begun harnessing their data, many are still struggling to capture significant value from it. A 2021 study revealed that just 39 per cent of manufacturing executives had successfully scaled data-driven use cases beyond the production process of a single product.
So, how can organisations harness their data to improve their supply chains?
 Data can help increase transparency
One of the main challenges faced by supply chains is a lack of transparency. Supply chains often span across multiple manufacturing and logistics operators with several tiers of suppliers, and because of this, data is typically collected and stored in separate silos.
As a result, it's difficult for supply chain managers to get a clear and holistic view of crucial KPIs, such as service levels and costs. This means information about the real-time performance of end-to-end supply chains is often unknown. Or, if it is known, it's reported infrequently, which can impact business performance. For instance, the malfunction of remote equipment could remain undetected resulting in exploding supply chain costs and lead times.
Transparency can be increased by ensuring that more information is accessible and therefore usable. New technologies like the Industrial Internet of Things (IIoT), for example, can collect remote 'process data', which might include warehouse temperatures or transportation waiting times, via sensors and then forward this to the cloud in real-time to inform decision-making.
And with the cost of IIoT devices and sensors plummeting, and 5G connectivity expanding worldwide, manufacturers of all sizes have the chance to cash in on capabilities like tracking shipping containers on their journey. Thereby enabling them to set realistic customer expectations, schedule production activities dependent on the incoming shipments, and swap to alternate suppliers to overcome delays.
Data assists in strategic planning
The implementation of supply chain analytics, allows vital conclusions to be drawn from this real-time and supply chain data, allowing businesses to effectively plan ahead. This can be roughly categorised into four buckets:
Descriptive analytics uses historical manufacturing data gathered from suppliers, and customers data, to identify important trends or patterns.
Predictive analytics models out a range of 'what-if' scenarios by analysing a variety of macro-level data including consumer demand, weather events, and staff shortages to accurately predict how these may impact a manufacturer's supply chain or production capabilities. All of which will ultimately inform the creation of a robust contingency plan.
Prescriptive analytics uses the results of predictive and descriptive analytics to suggest potential actions that a manufacturer could take to achieve predefined goals. For example, identifying weak links in the supply chain.
Augmented analytics harnesses Artificial Intelligence (AI) and Machine Learning (ML) techniques to analyse huge, complex data sets from multiple sources to make highly accurate predictions. One new application of augmented analytics is the improvement of worker safety by using wearable sensors that collect data on worker health, stamina, and exposure to occupational hazards and alert managers when interventions are needed.
So, what can analytical techniques support a business with?
Demand planning and forecasting/resilience
Predictive analytics supplements historical data with data on current market trends and industry competition allowing for improved demand planning and forecasting. In a nutshell, this means that manufacturers can better align production with customer demand, improving efficiency and reducing waste, as warehouses will only stock what is needed.
Agility
The agility of a business's operations relies on the amount of information it has and how accessible it is. Take data from manufacturing systems – it can inform decisions to accelerate production, adjust output parameters, or enable proactive equipment maintenance, as and when required. Similarly for managing vendors, 'Dynamics 365 Supply Chain Management' can connect to supplier catalogues and enable near real-time visibility of supplier processes. This helps businesses to understand and control costs through priority-based supply planning, make AI-supported inventory decisions, and automate warehouse operations.
Proactive risk management
Complex supply chains pose a significant risk for manufacturers, just one key supplier being out of action due to adverse weather can easily cripple production, resulting in costly delays. To overcome this, manufacturers and suppliers can opt to share data, allowing manufacturers to analyse supplier data to gain deeper insight into quality, on-time performance, and pricing. This knowledge gives manufacturers greater insight into each link of their supply chain, allowing them to renegotiate pricing, address quality concerns, or switch to a more reliable supply partner.
Whether you are looking for your next opportunity in the data industry, or need to build out a data team to optimise your supply chain? Get in touch with one of our team today who will be able to help.

Sectors Being Transformed By Computer Vision | Harnham Recruitment post
Despite previously covering how Computer Vision functions, we didn't even scrape the surface when it comes to the wide-ranging capabilities of the technology and how advancements in the sector are leading to ground-breaking developments across numerous industries. Think of a core industry and you are likely to find a Computer Vision application already in process. At the very least, plans for it to be implemented in the near future are in motion.  This application of Computer Vision is resulting in improved processes, enhanced consumer experiences, reduced costs and increased security.So where is Computer Vision currently being put into action and what are the real-world implications of its capabilities? AgricultureFarming is a notoriously time-intensive industry, with profits and success reliant on both the efficiency of processes but also the health of crops and livestock. Monitoring the health and wellbeing of animals and plants is a full-time job that often relies on subjective human judgement. But, if warning signs are missed, this can have devastating consequences on yields and livelihood. The combined use of automatised technology such as drones, satellite images and remote sensors can gather huge amounts of data which Computer Vision technologies can utilise to provide comprehensive, real-time monitoring of crop growth and quality as well as animal behaviours. And, crucially, all without manual intervention. For crops this may translate to information on soil conditions, irrigation levels, plant health, and local temperatures. This could have ground-breaking results for an industry where time really is money.The ability to detect plant disease at an early stage should also not be overlooked. Automatic image-based plant disease severity estimation using Deep Convolutional Neural Network (CNN) applications were developed, for example, to identify apple black rot. This will allow farmers to react to potential problem areas at an early stage, distribute available resources efficiently and hopefully avoid any yield loss. RetailIn the retail world, alongside existing security cameras, Computer Vision algorithms can automatically evaluate video material and study customer behaviour. This was particularly relevant during COVID-19 restrictions where the number of people in shops could be monitored automatically in line with the maximum number allowed. In some cases, this would then be attached to an alert system such as a green or red light to stop more customers from entering.Delving deeper, these same techniques can be used to analyse the chosen routes of customers through a store or departments, how long they stay at particular shelves and what they ended up buying. These capabilities can then have implications on the design, structure, and an optimised placement of products.EducationRemote learning has brought about numerous unique challenges, for teachers engaging their class in their lesson became a new challenge – mainly as it is very difficult to constantly monitor the engagement of that class and reengage those students. Engagement detection systems offer a potential solution, where Computer Vision and Deep Learning can detect less engaged students and notify the teacher. This will help with a teachers limited time – signalling to individual students needing extra attention or being able to see if enough students are disengaging to make reengaging the whole class worthwhile. In a similar vein, Computer Vision and Deep Learning can be used to train an AI model that is able to detect if pupils are looking at someone else's paper during an examination. Augmented reality Computer Vision is a core element of augmented reality apps. This technology helps AR apps to detect physical objects (both surfaces and individual objects within a given physical space) in real-time and use this information to place virtual objects within the physical environment. Ikea for example has used the technology to allows prospective customers to test out products at home using the Ikea Place app. Facial recognition Facial recognition technology is commonly used to match images of people's faces to their identities. This is crucial for biometric authentication – allowing mobile phone users to unlock their devices by showing their face. The camera sees the image and the phone analyses it to identify whether the person is authorised on this device – all in just a few seconds.  Healthcare Image information accounts for 90 per cent of all medical data, making it a key element in the medical field. Many diagnoses are based in image processes – such as X-rays and MRI scans. And image segmentations help in medical scan analysis – for example, computer vision algorithms can detect diabetic retinopathy, the fastest-growing cause of blindness. Cancer detection is another key example where the technology is being harnessed to diagnose different forms of cancer. This is particularly useful when examining areas that include tumours but also sections that may appear as tumorous but are benign. The computer vision algorithm identifies the tumours and is not confused by the normal areas that resemble tumours.With the global Computer Vision market size on track to reach $41.11 billion by 2030, the capabilities that the technology can offer will continue to revolutionise numerous industries and bring about life altering and potentially lifesaving solutions.Intrigued by Computer Vision and wondering how to break into the sector? Take a look at our latest Data Science jobs or get in touch with one of our expert consultants to find out more.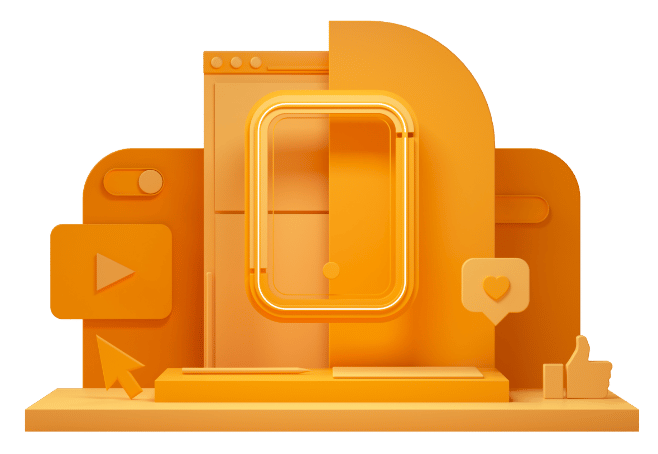 CAN'T FIND THE RIGHT OPPORTUNITY?
If you can't see what you're looking for right now, send us your CV anyway – we're always getting fresh new roles through the door.