Bristol / £40000 - £50000
CRM STRATEGIST
HYBRID - BRISTOL
UP TO £50,000
THE COMPANY
This fantastic marketing agency is going through huge growth and have some really exciting clients!
THE ROLE
As a CRM Planner, you can expect to be involved in the following:
Working mainly with one client but interacting with others
Creating customer journeys in CRM, with a focus on creating complex comms plans
Looking to create communications for campaigns and automated triggers
Working with the internal client teams regarding segmentations
Work across 5 channels with around 150 comms
YOUR SKILLS AND EXPERIENCE
You'll need to be able to work autonomously and go straight into the role
Agency experience not necessary
Have the ability to talk about multi-channel complex comms
BENEFITS
Salary up to £50,000
Brand new open plan office
Great opportunity for ownership
How to apply
Express your interest by sending your cv to Theo via the apply link below.

The More You Keep Customers Long-Term, The Better Your Business Will Do: A Q&A with Corin Rogerson | Harnham Recruitment post
"I like thinking about how customers experience things and how you're able to effectively tailor your business to them."
We recently had the opportunity to speak with Corin Rogerson, a CRM Specialist and customer champion to discuss all things CRM. 
Beginning in the digital space she has taken her holistic overview of customer experience with her throughout her career and built CRM programmes for some of the biggest brands on the market. So how has CRM changed during this time and where does she see it going? As we see a general trend towards digital first businesses, online platforms and integrated apps it goes without saying that CRM is having to follow suit. For Corin, potentially one of the biggest changes driven by this is this marketing technology landscape: "I think the main thing I've seen is when I first started in CRM there were lots of tools that were offering the ability to communicate with someone through one channel […] and now what I'm quite pleased to see is that some companies are building solutions from the ground up."This shift from bolted together CRM/ESP's to streamlined platforms offering the opportunity to build multi-touchpoint journeys now makes it far easier to build synchronised customer experiences. Hand in hand with technology is the ever-increasing presence of data in decision making, and a growing factor in successful CRM: "A few years ago everyone was talking about Big Data, and there are more tools able to process that data now". But within this is the value that Data can bring bought about through "thinking about the Data that is actually important to you and what you can actually use, rather than just pushing everything in." 
But simply having the Data there isn't enough to immediately achieve results and one of the biggest issues Corin has faced is around data latency and the impact this has on communication: "In the past if you had Data in 24 hours that was perfectly fine, but now you really need to know virtually in real time what a customer has done to communicate with them effectively […] for instance if a customer's payment details have expired and there is a lag between them updates and an email going out it can be a really confusing communication." However, that doesn't mean that Data hasn't played a large part in her successes. Customer Data has huge ties to personalisation (another noteworthy trend in the CRM space) and is often the best way to demonstrate the value a customer has to a business as shown through Corin's biggest successes: "Where I've been really successful in a company or working on individual projects is always where the CRM team works really closely with the Data team. Over time you can put in really intelligent campaigns." 
So, what is the importance of CRM in today's climate? Having experienced the power of CRM across businesses at different stages of their journey CRM is ultimately really important for growth. In the case of start-ups "the focus is very much on acquisition and that is partly because of the priorities in early life" but no matter the size of the business "it's very expensive to acquire a new customer". As such, Corin suggests bringing in a CRM team and shifting towards a culture of retention over rapid acquisition as soon as possible: "As soon as you bring a CRM team on boards […] you can start looking at your existing customer base and seeing how likely they are to repeat purchase […] the more you keep those customers long term, the better your business will do."Her biggest pet peeve linked to CRM and growth? Data: "There's nothing more frustrating than not having the right Data available". Although the overriding advice is ASAP, it's with the caveat of an adequate Data infrastructure to allow for the insights to be leveraged. It feels uncomfortable not to acknowledge the elephant in the room and the impact COVID-19 has had on how brands market to customers: "When the pandemic hit a lot of businesses had to take a step back and think, what are our values, what is our proposition and how can we help people in context to the pandemic."In an ideal world this would then feed into the CRM team yet we've all experienced "empty examples of communications from companies who feel they have to say something about it […] and it doesn't work, and I think it actually does damage to the brand." Corin's advice on this?"If I was in a CRM team that is what I would be thinking about. Making sure communication is relevant, it's useful and it's something that you will then be remembered for when everything is over."If you're looking for an opportunity in the world of CRM, or to build your Customer Insight team, we may be able to help. Take a look at our latest opportunities or get in touch with one of our expert consultants to learn more. 

The Evolution Of The Data Engineer | Harnham Recruitment post
Every Data Science department worth its salt has at least one engineer on the team. Considered the "master builders," Data Engineers design, implement and manage Data infrastructure. They lay down digital foundations and monitor performance.At least, that's what they used to do. Over the last few years, the role has shifted. Data Engineers have gone from mainly designing and building infrastructure, to a much more supportive and collaborative function. Today, a key part of the engineer role is to help their Data Analyst and Data Scientist colleagues process and analyse data. In doing so, they are contributing to improved team productivity and, ultimately, the company's bottom line.
THE IMPACT OF THE CLOUDIn the past, a Data Engineer would often move data to and from databases. They'd load it in a Data Warehouse, and create Data structures. Engineers would also be on hand to optimise Data while businesses upgraded or installed new servers. And then along came the Cloud. The rapid dominance of cloud computing meant that optimisation was no longer needed. And as the cloud made it easy for companies to scale up and down, there was less need for someone to manage the data infrastructure.  The collective adoption of the cloud has had a big impact on the function of Data Engineers. Because, provided a company has the funds, there is no longer the same demand for physical storage.Freed from endless scaling requests, engineers have more time to program and develop. They also spend more time curating data for better analytics. 
AUTOMATING THE BORING BITS Less than a decade ago, if start-ups wanted to run a sophisticated analytics program, they'd automatically hire a couple of Data Engineers. Without them, Data Analysts and Data Scientists wouldn't have any Data. The engineers would extract it from operational systems, before giving analysts and business users access. They might also do some work to make the Data simpler to interpret. In 2019, none of this extraction and transformation work is necessary. Companies can now buy off-the-shelf technology that does exactly what a Data Engineer used to do. As Tristan Handy, Founder and President of Fishtown Analytics, puts it: "Software is increasingly automating the boring parts of Data Engineering." 
STILL SOUGHT-AFTER With automation hot on the Data Engineer's tail, it can be tempting to ask whether they are still needed at all. The answer is: yes, absolutely.When recruiting engineers, Data Strategist Michael Kaminsky says he looks for people "who are excited to partner with analysts and Data Scientists." He wants a Data Engineer who knows when to pipe up with, "What you're doing seems really inefficient, and I want to build something better."Despite the rise in off-the-shelf solutions, engineers still play a key role in the Data Science team. The difference is simply that their priorities and tasks have shifted. Today, innovation is the watchword. The best engineers are hugely collaborative, helping their teams go further, faster.It's an exciting time to be a Data Engineer. If you're interested in this field, we may have a job for you. Take a look at our latest opportunities or get in touch with our expert consultants.  

Marketing & Insights In The Nordics | Harnham Recruitment post
The Scandinavian summer is short, and the law in some parts dictates a 4-week holiday when Swedes and their Nordic neighbours down tools and head out of the city to rest and reset. As hiring managers return from their summer homes, with the worst of the pandemic behind them, the labour market is reignited and demand is exceeding supply. The Data & Analytics market in particular is positively affected by shifts in consumer behaviour as a result of COVID-19.Now, as the summer lull turns into an autumnal rush, hiring managers are seeking to fill roles both in the main tech hubs of Stockholm and Oslo as well as satellite cities where the talent pools are less well-stocked. Of course, this year it's all very different to the norm as the region grapples with the fallout of the pandemic.An increase in demand for Marketing and Insights This year, after September especially, we've seen, and continue to see, a rapid increase in demand for M&I specialists. We're fielding a number of inbound enquiries from new clients looking to fill data insights and analytics roles that renowned Swedish public service suppliers are unable to fulfil through their roster of incumbent recruitment partners, calling instead on our expertise as a specialist tech recruiter. Conversations that began with hiring managers earlier in the year are fast turning into live requirements, particularly in the retail sector, which has seen an upturn in data-driven analytics around CRM – likely a result of the continuing trend to online shopping. While the high street has picked up, the Nordic economy proving more stable and resilient than the UK, the convenience of e-commerce is fuelling the requirement for tech talent within retail. With Amazon not having launched in Sweden until last October and Tradera, the Nordic Ebay, having a high market share, the Swedes, Danes, Finns, and Norwegians show loyalty to their domestic brands and understand the value of supporting their own businesses.A greater emphasis on data rather than creativeThe roles within Marketing and Insights are data-heavy, businesses understanding the value of investing in their tech infrastructure to support online sales, in what is predicted will become an increasingly saturated market. As brands develop their digital retail operations, leaning on their creative marketing teams to find insightful ways to maintain a competitive advantage, they are actively seeking talent to bridge the gap between Data and Marketing. Those candidates that speak the language of both data science and marketing are best placed to meet demand. The key skills hirers are calling on right now include experience with SQL, Python, Snowflake, Google Analytics, Excel, and data visualisation tools such as Tableau as SMEs look to scale up post-pandemic. Demand to recruit skilled talent is high as resource is needed now to support lean businesses in scaling up post-COVID-19. Most companies are looking for mid- and senior-level hires who can hit the ground running until such a time where their feet are on more stable ground. Salaries are secondaryStockholm continues to be a hive of activity, the job market buoyant and the talent pool rich. Further afield, however, businesses are finding it more difficult to recruit as candidates seek roles that align closely with their values and ethics, rather than chase high salaries. What candidates are truly looking for in the post-pandemic era are employers who are willing to invest in them and their future. They want to join businesses with strong training programmes and opportunities to upskill, they want a good work/life balance and they want to be able to thrive, not just survive. With other recruiters working closely with universities to place fresh talent, Harnham, is well suited to meet the needs of Nordic businesses right now. Whether you are looking for your next opportunity in Data and Insights in the Nordics or need to build out a data team in the region, Harnham can help. Take a look at our latest jobs in the Nordics or get in touch with our expert Nordics consultants to find out more.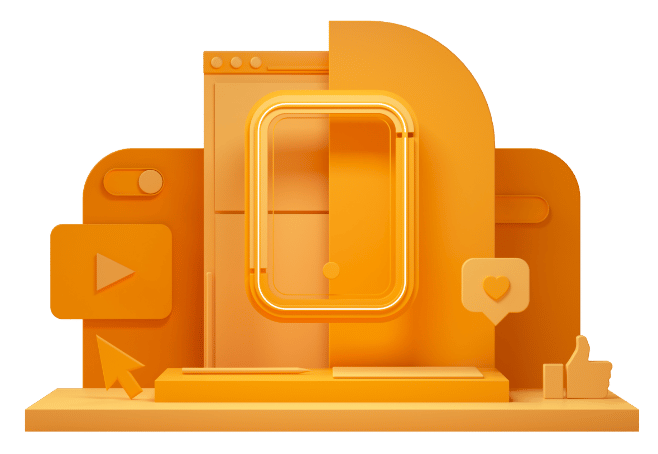 CAN'T FIND THE RIGHT OPPORTUNITY?
If you can't see what you're looking for right now, send us your CV anyway – we're always getting fresh new roles through the door.