Bristol / £40000 - £50000
CRM PLANNER
£50,000
BRISTOL
This is a marketing agency that works with big household brands to produce effective CRM campaigns
THE ROLE
As the CRM Planner your focus will be to provide support in the development of CRM strategy for clients. To be more specific;
Demonstrate clear knowledge of analytical approaches with the ability to translate complex data sets
Own and maintain client-agency relationships with stakeholders
Creating compelling strategic narratives
Overseeing the strategy team's resourcing
YOUR SKILLS
The successful candidate will have the following skills and experience:
Experience working on a data-led strategy in CRM for b2c brands
Strong stakeholder management experience
Analytical mindset
Strong presentation skills
THE BENEFITS
£50,000 hybrid working, flexible benefits.
HOW TO APPLY
Please register your interest by sending your CV to Valentine via the apply link on this page.

The More You Keep Customers Long-Term, The Better Your Business Will Do: A Q&A with Corin Rogerson | Harnham Recruitment post
"I like thinking about how customers experience things and how you're able to effectively tailor your business to them."
We recently had the opportunity to speak with Corin Rogerson, a CRM Specialist and customer champion to discuss all things CRM. 
Beginning in the digital space she has taken her holistic overview of customer experience with her throughout her career and built CRM programmes for some of the biggest brands on the market. So how has CRM changed during this time and where does she see it going? As we see a general trend towards digital first businesses, online platforms and integrated apps it goes without saying that CRM is having to follow suit. For Corin, potentially one of the biggest changes driven by this is this marketing technology landscape: "I think the main thing I've seen is when I first started in CRM there were lots of tools that were offering the ability to communicate with someone through one channel […] and now what I'm quite pleased to see is that some companies are building solutions from the ground up."This shift from bolted together CRM/ESP's to streamlined platforms offering the opportunity to build multi-touchpoint journeys now makes it far easier to build synchronised customer experiences. Hand in hand with technology is the ever-increasing presence of data in decision making, and a growing factor in successful CRM: "A few years ago everyone was talking about Big Data, and there are more tools able to process that data now". But within this is the value that Data can bring bought about through "thinking about the Data that is actually important to you and what you can actually use, rather than just pushing everything in." 
But simply having the Data there isn't enough to immediately achieve results and one of the biggest issues Corin has faced is around data latency and the impact this has on communication: "In the past if you had Data in 24 hours that was perfectly fine, but now you really need to know virtually in real time what a customer has done to communicate with them effectively […] for instance if a customer's payment details have expired and there is a lag between them updates and an email going out it can be a really confusing communication." However, that doesn't mean that Data hasn't played a large part in her successes. Customer Data has huge ties to personalisation (another noteworthy trend in the CRM space) and is often the best way to demonstrate the value a customer has to a business as shown through Corin's biggest successes: "Where I've been really successful in a company or working on individual projects is always where the CRM team works really closely with the Data team. Over time you can put in really intelligent campaigns." 
So, what is the importance of CRM in today's climate? Having experienced the power of CRM across businesses at different stages of their journey CRM is ultimately really important for growth. In the case of start-ups "the focus is very much on acquisition and that is partly because of the priorities in early life" but no matter the size of the business "it's very expensive to acquire a new customer". As such, Corin suggests bringing in a CRM team and shifting towards a culture of retention over rapid acquisition as soon as possible: "As soon as you bring a CRM team on boards […] you can start looking at your existing customer base and seeing how likely they are to repeat purchase […] the more you keep those customers long term, the better your business will do."Her biggest pet peeve linked to CRM and growth? Data: "There's nothing more frustrating than not having the right Data available". Although the overriding advice is ASAP, it's with the caveat of an adequate Data infrastructure to allow for the insights to be leveraged. It feels uncomfortable not to acknowledge the elephant in the room and the impact COVID-19 has had on how brands market to customers: "When the pandemic hit a lot of businesses had to take a step back and think, what are our values, what is our proposition and how can we help people in context to the pandemic."In an ideal world this would then feed into the CRM team yet we've all experienced "empty examples of communications from companies who feel they have to say something about it […] and it doesn't work, and I think it actually does damage to the brand." Corin's advice on this?"If I was in a CRM team that is what I would be thinking about. Making sure communication is relevant, it's useful and it's something that you will then be remembered for when everything is over."If you're looking for an opportunity in the world of CRM, or to build your Customer Insight team, we may be able to help. Take a look at our latest opportunities or get in touch with one of our expert consultants to learn more. 

Data Analytics' Five Biggest Trends of 2021 | Harnham US Recruitment post
2021 was a big year for Data & Analytics, with many of the top news stories connected to Data in some way.  To ring in the new year and say goodbye to 2021, we wanted to round up the biggest Data Analytics trends of 2021. Let's get started:1. We Discovered Supply Chain Disruptions and Solutions2021 has been a rough year for suppliers and consumers alike. The last half of the year has been dominated by talk of major supply chain problems. Questions around what the problem is and how can we solve it have been at the top of our minds. The problem has made its way to the consumer too. This year, Black Friday was marred by out of stock shelves. Shoppers even found fewer deals than last year thanks to the low stock. Dealing with these frustrations has led supply companies to change how they manage inventory and supplies. Many have turned to Data to help lessen their woes.With Machine Learning and AI, suppliers can predict where the risk of delay lies and respond quickly. Using Predictive Modelling and Advanced Analytics we can visualize where excesses and shortages might happen. Suppliers are moving to the Cloud and Cloud-based tools to coordinate efforts.2. Genomics' Role in Healthcare ExpandedWith the rollout of the COVID-19 vaccine, we all suddenly found ourselves learning a whole lot about genomics. Put simply, genomics is the computer modelling of genomes and proteins. Genomics played a huge role in the development of brand new mRNA vaccines. Beyond that, it has been used to diagnose cancer and develop personalized treatments. We are getting better drugs that are developed and approved faster than ever before.What role does Data Analytics play in all of this? Well, a lot of this technology is only possible through the fast analysis and use of tons of Data. We just didn't have the ability to handle that amount of Data before now.The original Human Genome Project was started in 2003 and took a decade to finish. Now, that same sequencing can be done in a single day thanks to next-generation genomic sequencing. 3. Data Has a Bigger Role in Our InfrastructureIn 2021, we saw an explosion of interest in the Internet of Things (IoT) and Smart Technology. Smart cities are changing the way we move around town. Everything from parking apps to streetlamps are being optimized using the IoT and Smart Technology. We are already seeing Data being used in the planning and development of cities. Digital Twins allow city planners to test out designs in a digital version of the city before a single brick is placed. With the passage of the Infrastructure Bill at the end of 2021, we can expect to see the role of Data in our infrastructure increase even more.4. Data Analytics Got PersonalIn 2021, we learned that Big Data isn't just for Data Analytics companies. It's now for everyone. In the past, the experts on a subject couldn't get to the relevant Data on their own. Without specific data analysis skills, that Data was out of reach. Self-service Data Analytics seems to be the answer. With low-code/no-code and a user-friendly experience, self-service Data Analytics makes Data more accessible. With more accessible Data, companies can leverage input from more voices. The result is better decision making.We no longer view Data as just cold and lifeless numbers. Data Analytics is also being used in new ways that address our human existence. Data is starting to answer new questions about equality concerns, the pay gap, and how humans think. Our mental and physical healthcare is being improved with apps, Machine Learning, and AI. 5. We Started Running Data Analytics on BlockchainDespite what many think, blockchain isn't just for cryptocurrency. More and more it's being used for data analytics calculations. Data Analysts are drawn in by the high levels of documentation and security.Experts only predict this use for blockchain to grow. Nate Tsang, founder and CEO at Wall Street Zen, a stock market analytics company, told the online magazine Datamation: "This technology can enhance predictive analytics because of its inherent ability to verify data validity, preventing false information from being included in the analyses."If you're looking for your next role, or to build out your Data & Analytics team, Harnham can help. Take a look at our latest data jobs or get in touch with one of our expert consultants to find out more: For our West Coast Team, contact us at (415) 614 – 4999 or email sanfraninfo@harnham.com. For our Arizona Team, contact us at (602) 562 7011 or send an email to phoenixinfo@harnham.com. For our Mid-West and East Coast teams, contact us at (212) 796-6070 or email newyorkinfo@harnham.com. 

Marketing & Insights In The Nordics | Harnham Recruitment post
The Scandinavian summer is short, and the law in some parts dictates a 4-week holiday when Swedes and their Nordic neighbours down tools and head out of the city to rest and reset. As hiring managers return from their summer homes, with the worst of the pandemic behind them, the labour market is reignited and demand is exceeding supply. The Data & Analytics market in particular is positively affected by shifts in consumer behaviour as a result of COVID-19.Now, as the summer lull turns into an autumnal rush, hiring managers are seeking to fill roles both in the main tech hubs of Stockholm and Oslo as well as satellite cities where the talent pools are less well-stocked. Of course, this year it's all very different to the norm as the region grapples with the fallout of the pandemic.An increase in demand for Marketing and Insights This year, after September especially, we've seen, and continue to see, a rapid increase in demand for M&I specialists. We're fielding a number of inbound enquiries from new clients looking to fill data insights and analytics roles that renowned Swedish public service suppliers are unable to fulfil through their roster of incumbent recruitment partners, calling instead on our expertise as a specialist tech recruiter. Conversations that began with hiring managers earlier in the year are fast turning into live requirements, particularly in the retail sector, which has seen an upturn in data-driven analytics around CRM – likely a result of the continuing trend to online shopping. While the high street has picked up, the Nordic economy proving more stable and resilient than the UK, the convenience of e-commerce is fuelling the requirement for tech talent within retail. With Amazon not having launched in Sweden until last October and Tradera, the Nordic Ebay, having a high market share, the Swedes, Danes, Finns, and Norwegians show loyalty to their domestic brands and understand the value of supporting their own businesses.A greater emphasis on data rather than creativeThe roles within Marketing and Insights are data-heavy, businesses understanding the value of investing in their tech infrastructure to support online sales, in what is predicted will become an increasingly saturated market. As brands develop their digital retail operations, leaning on their creative marketing teams to find insightful ways to maintain a competitive advantage, they are actively seeking talent to bridge the gap between Data and Marketing. Those candidates that speak the language of both data science and marketing are best placed to meet demand. The key skills hirers are calling on right now include experience with SQL, Python, Snowflake, Google Analytics, Excel, and data visualisation tools such as Tableau as SMEs look to scale up post-pandemic. Demand to recruit skilled talent is high as resource is needed now to support lean businesses in scaling up post-COVID-19. Most companies are looking for mid- and senior-level hires who can hit the ground running until such a time where their feet are on more stable ground. Salaries are secondaryStockholm continues to be a hive of activity, the job market buoyant and the talent pool rich. Further afield, however, businesses are finding it more difficult to recruit as candidates seek roles that align closely with their values and ethics, rather than chase high salaries. What candidates are truly looking for in the post-pandemic era are employers who are willing to invest in them and their future. They want to join businesses with strong training programmes and opportunities to upskill, they want a good work/life balance and they want to be able to thrive, not just survive. With other recruiters working closely with universities to place fresh talent, Harnham, is well suited to meet the needs of Nordic businesses right now. Whether you are looking for your next opportunity in Data and Insights in the Nordics or need to build out a data team in the region, Harnham can help. Take a look at our latest jobs in the Nordics or get in touch with our expert Nordics consultants to find out more.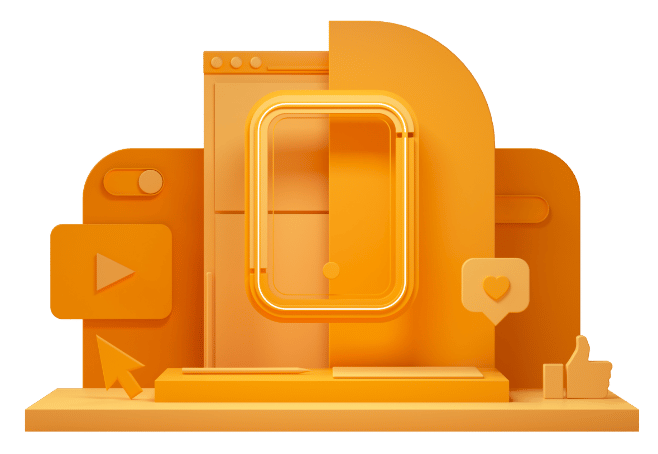 CAN'T FIND THE RIGHT OPPORTUNITY?
If you can't see what you're looking for right now, send us your CV anyway – we're always getting fresh new roles through the door.