Stockport, Greater Manchester / £25000 - £28000
Stockport, Greater Manchester
CRM EXECUTIVE
SOUTH MANCHESTER AREA (hybrid - 2 days in)
£25,000 - £28,000 + benefits
Interested in an exciting opportunity to join this Marketing team of a local financial services provider? Bring your email marketing experience and appetite to learn to this CRM Executive role that will allow you to drive the business marketing strategy and help understand the customer journey!
THE COMPANY:
This is a small but mighty building society, making a difference to their customers and society members by offering personalised communications throughout their journey.
They have several ongoing projects to improve the marketing and data strategies across the business to be as forward-thinking and proactive as possible.
With this company's large customer database and various campaigns, this role will have the chance to be part of something hugely impactful in a great team environment.
WHAT WILL YOU GET TO DO?
As the CRM Executive, you will be joining the Marketing team. You can expect to work daily with Salesforce Marketing Cloud across your core responsibilities and exciting projects, such as:
Building and deploying email, SMS and push notification campaigns to different segments of customers
Helping to develop automated customer journeys
Conducting post-campaign analysis to understand campaign success and to apply these insights from your test-and-learn approach
Help build out customer feedback surveys and build these into your communications to further understand customer pain points
Help the business to make more informed decisions across their marketing to deliver personalised customer communications
WHAT WE'RE LOOKING FOR IN YOU
As a CRM Executive, you will be expected to:
Have experience and understanding of CRM operations, email marketing and customer communications
Preferably have experience in Salesforce Marketing Cloud, but they are open to other CRM system and ESP experience
Have experience building and deploying campaigns to customers across different channels
A willingness to get your hands dirty and get stuck in with all things campaign!
Good communication skills for liaising with team members, colleagues and management
WHAT'S IN IT FOR YOU?
Base salary in the range of £25,000 - £28,000 DOE
Wider benefits package - strong pension contributions, increased annual leave, learning and development support, career progression opportunities and so much more!
Hybrid working - the office is based between Manchester and Stockport, with the team going in 2 days a week.
Friendly team with a good culture, keen on supporting each other through work
INTERESTED? HERE'S HOW TO APPLY:
Please register your interest by sending your CV to Alanah Chambers via the Apply link on this page. If it's a match, I'll be sure to be in touch with you to discuss things in more detail and take things from there!
Please note:
this role is only available to candidates with the right to work in the UK - the company is unable to provide sponsorship on this occasion.
due to the large volume of applications received, I am unable to respond to every single applicant. If you do not hear back from me within two weeks, please take this as you have not been successful.
This role not the one for you? I have roles across Marketing & Customer Insight all over the north and midlands of England, so please get in touch with me to discuss other roles I'm covering to find your perfect next step!

The More You Keep Customers Long-Term, The Better Your Business Will Do: A Q&A with Corin Rogerson | Harnham Recruitment post
"I like thinking about how customers experience things and how you're able to effectively tailor your business to them."
We recently had the opportunity to speak with Corin Rogerson, a CRM Specialist and customer champion to discuss all things CRM. 
Beginning in the digital space she has taken her holistic overview of customer experience with her throughout her career and built CRM programmes for some of the biggest brands on the market. So how has CRM changed during this time and where does she see it going? As we see a general trend towards digital first businesses, online platforms and integrated apps it goes without saying that CRM is having to follow suit. For Corin, potentially one of the biggest changes driven by this is this marketing technology landscape: "I think the main thing I've seen is when I first started in CRM there were lots of tools that were offering the ability to communicate with someone through one channel […] and now what I'm quite pleased to see is that some companies are building solutions from the ground up."This shift from bolted together CRM/ESP's to streamlined platforms offering the opportunity to build multi-touchpoint journeys now makes it far easier to build synchronised customer experiences. Hand in hand with technology is the ever-increasing presence of data in decision making, and a growing factor in successful CRM: "A few years ago everyone was talking about Big Data, and there are more tools able to process that data now". But within this is the value that Data can bring bought about through "thinking about the Data that is actually important to you and what you can actually use, rather than just pushing everything in." 
But simply having the Data there isn't enough to immediately achieve results and one of the biggest issues Corin has faced is around data latency and the impact this has on communication: "In the past if you had Data in 24 hours that was perfectly fine, but now you really need to know virtually in real time what a customer has done to communicate with them effectively […] for instance if a customer's payment details have expired and there is a lag between them updates and an email going out it can be a really confusing communication." However, that doesn't mean that Data hasn't played a large part in her successes. Customer Data has huge ties to personalisation (another noteworthy trend in the CRM space) and is often the best way to demonstrate the value a customer has to a business as shown through Corin's biggest successes: "Where I've been really successful in a company or working on individual projects is always where the CRM team works really closely with the Data team. Over time you can put in really intelligent campaigns." 
So, what is the importance of CRM in today's climate? Having experienced the power of CRM across businesses at different stages of their journey CRM is ultimately really important for growth. In the case of start-ups "the focus is very much on acquisition and that is partly because of the priorities in early life" but no matter the size of the business "it's very expensive to acquire a new customer". As such, Corin suggests bringing in a CRM team and shifting towards a culture of retention over rapid acquisition as soon as possible: "As soon as you bring a CRM team on boards […] you can start looking at your existing customer base and seeing how likely they are to repeat purchase […] the more you keep those customers long term, the better your business will do."Her biggest pet peeve linked to CRM and growth? Data: "There's nothing more frustrating than not having the right Data available". Although the overriding advice is ASAP, it's with the caveat of an adequate Data infrastructure to allow for the insights to be leveraged. It feels uncomfortable not to acknowledge the elephant in the room and the impact COVID-19 has had on how brands market to customers: "When the pandemic hit a lot of businesses had to take a step back and think, what are our values, what is our proposition and how can we help people in context to the pandemic."In an ideal world this would then feed into the CRM team yet we've all experienced "empty examples of communications from companies who feel they have to say something about it […] and it doesn't work, and I think it actually does damage to the brand." Corin's advice on this?"If I was in a CRM team that is what I would be thinking about. Making sure communication is relevant, it's useful and it's something that you will then be remembered for when everything is over."If you're looking for an opportunity in the world of CRM, or to build your Customer Insight team, we may be able to help. Take a look at our latest opportunities or get in touch with one of our expert consultants to learn more. 

Using Data to Optimise Supply Chains
Using data to optimise supply chains
The ripple effects of Brexit and pandemic restrictions continue to affect industries that are heavily reliant on supply chains.
Many manufacturers are still struggling to make up lost ground. For example, the Baltic Airfreight Index (BAI), which tracks prices for transporting cargo by air, is still down approximately 40 per cent from its peak, as its supply chain continues to heal. In this environment, ensuring that supply chains are running as optimally as possible, and are flexible enough to cope with evolving developments, has become paramount.
Data has long been the bedrock onto which these industries build their processes. Without an accurate, comprehensive view of the entire manufacturing operation such as product quantities, timescales, and other logistical detail, it's impossible for executives to make effective decisions. In a 2022 Industry Pulse survey, manufacturing and distribution executives highlighted the criticality of real-time intelligence in managing their supply chains under volatile business conditions.
Various new technology powered by data allows businesses to continuously review their processes, and adjust to the ever-changing landscape. This, in turn, will have a wealth of positive implications such as diminished costs, reduced waste, and improved profit margins.
The amount of manufacturing supply chain data available today is staggering. While most manufacturers have now begun harnessing their data, many are still struggling to capture significant value from it. A 2021 study revealed that just 39 per cent of manufacturing executives had successfully scaled data-driven use cases beyond the production process of a single product.
So, how can organisations harness their data to improve their supply chains?
 Data can help increase transparency
One of the main challenges faced by supply chains is a lack of transparency. Supply chains often span across multiple manufacturing and logistics operators with several tiers of suppliers, and because of this, data is typically collected and stored in separate silos.
As a result, it's difficult for supply chain managers to get a clear and holistic view of crucial KPIs, such as service levels and costs. This means information about the real-time performance of end-to-end supply chains is often unknown. Or, if it is known, it's reported infrequently, which can impact business performance. For instance, the malfunction of remote equipment could remain undetected resulting in exploding supply chain costs and lead times.
Transparency can be increased by ensuring that more information is accessible and therefore usable. New technologies like the Industrial Internet of Things (IIoT), for example, can collect remote 'process data', which might include warehouse temperatures or transportation waiting times, via sensors and then forward this to the cloud in real-time to inform decision-making.
And with the cost of IIoT devices and sensors plummeting, and 5G connectivity expanding worldwide, manufacturers of all sizes have the chance to cash in on capabilities like tracking shipping containers on their journey. Thereby enabling them to set realistic customer expectations, schedule production activities dependent on the incoming shipments, and swap to alternate suppliers to overcome delays.
Data assists in strategic planning
The implementation of supply chain analytics, allows vital conclusions to be drawn from this real-time and supply chain data, allowing businesses to effectively plan ahead. This can be roughly categorised into four buckets:
Descriptive analytics uses historical manufacturing data gathered from suppliers, and customers data, to identify important trends or patterns.
Predictive analytics models out a range of 'what-if' scenarios by analysing a variety of macro-level data including consumer demand, weather events, and staff shortages to accurately predict how these may impact a manufacturer's supply chain or production capabilities. All of which will ultimately inform the creation of a robust contingency plan.
Prescriptive analytics uses the results of predictive and descriptive analytics to suggest potential actions that a manufacturer could take to achieve predefined goals. For example, identifying weak links in the supply chain.
Augmented analytics harnesses Artificial Intelligence (AI) and Machine Learning (ML) techniques to analyse huge, complex data sets from multiple sources to make highly accurate predictions. One new application of augmented analytics is the improvement of worker safety by using wearable sensors that collect data on worker health, stamina, and exposure to occupational hazards and alert managers when interventions are needed.
So, what can analytical techniques support a business with?
Demand planning and forecasting/resilience
Predictive analytics supplements historical data with data on current market trends and industry competition allowing for improved demand planning and forecasting. In a nutshell, this means that manufacturers can better align production with customer demand, improving efficiency and reducing waste, as warehouses will only stock what is needed.
Agility
The agility of a business's operations relies on the amount of information it has and how accessible it is. Take data from manufacturing systems – it can inform decisions to accelerate production, adjust output parameters, or enable proactive equipment maintenance, as and when required. Similarly for managing vendors, 'Dynamics 365 Supply Chain Management' can connect to supplier catalogues and enable near real-time visibility of supplier processes. This helps businesses to understand and control costs through priority-based supply planning, make AI-supported inventory decisions, and automate warehouse operations.
Proactive risk management
Complex supply chains pose a significant risk for manufacturers, just one key supplier being out of action due to adverse weather can easily cripple production, resulting in costly delays. To overcome this, manufacturers and suppliers can opt to share data, allowing manufacturers to analyse supplier data to gain deeper insight into quality, on-time performance, and pricing. This knowledge gives manufacturers greater insight into each link of their supply chain, allowing them to renegotiate pricing, address quality concerns, or switch to a more reliable supply partner.
Whether you are looking for your next opportunity in the data industry, or need to build out a data team to optimise your supply chain? Get in touch with one of our team today who will be able to help.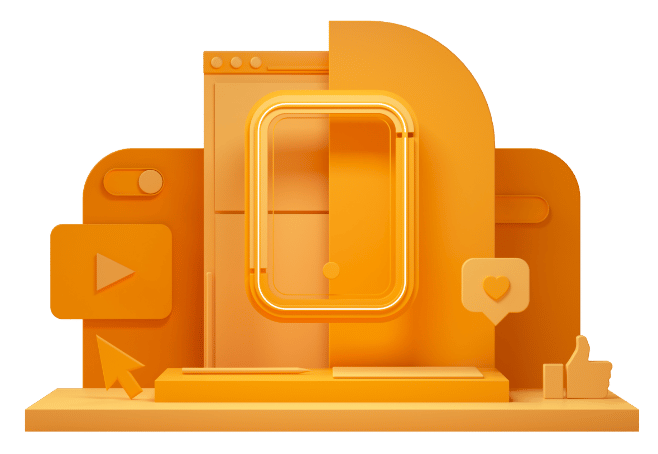 CAN'T FIND THE RIGHT OPPORTUNITY?
If you can't see what you're looking for right now, send us your CV anyway – we're always getting fresh new roles through the door.